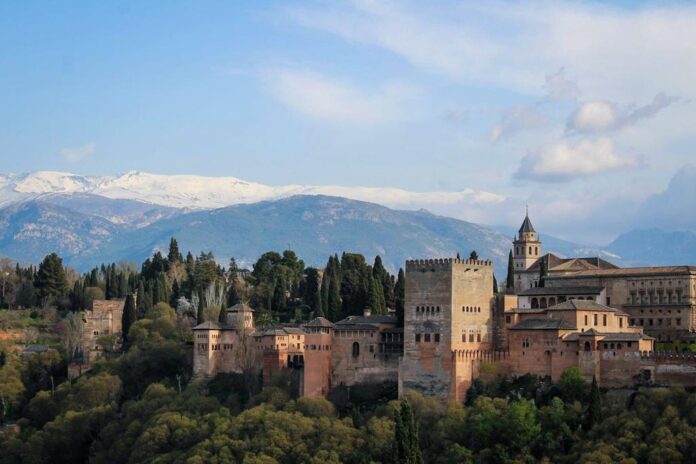 Situated at the foot of the Sierra Nevada mountains, with an interesting history, a beautiful old town, and a thriving local food scene, It has diverse neighbourhoods, cutting-edge street art, third-wave coffee, islamic arctitecure, arab tea houses and a local life full of energy. It is home to the magnificent Alhambra with its palaces and gardens. Also, it is home to a bar culture that still offers free tapas with your drinks, Welcome to Granada!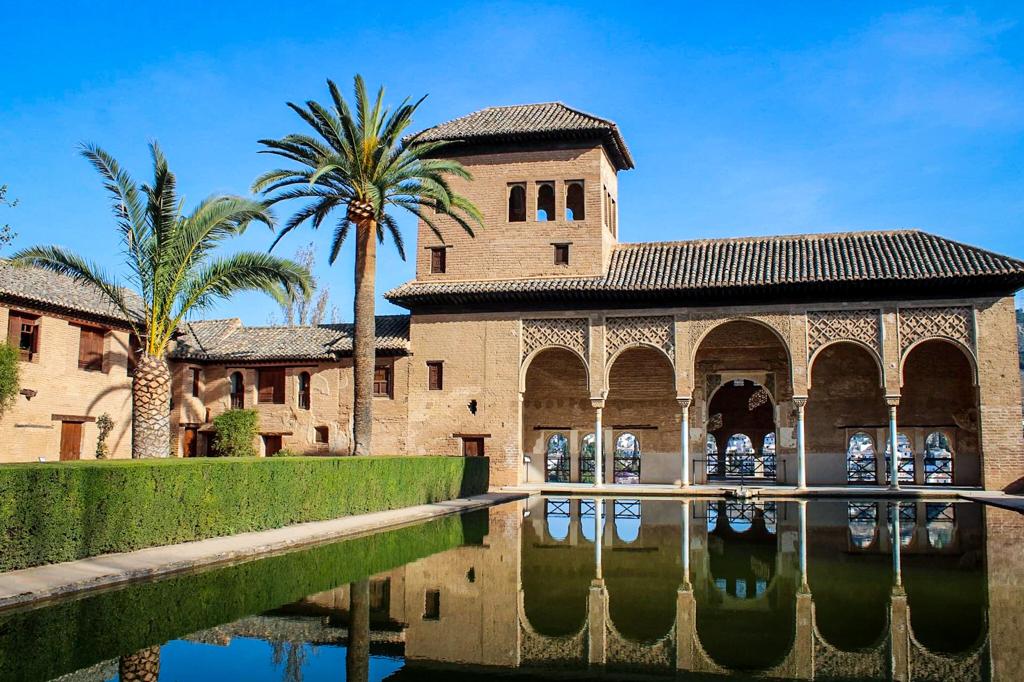 The top sight in Granada is rightfully the mighty Alhambra. Mostly everyone has heard of it, and it's the main reason for most people to visit. Sadly, the Alhabra is often over-shadowing the other sights in Granada. There are several other places of interest as well. The local life is very active. Bars, cafes and restaurants are found everywhere and in general there is a good atmosphere in the city. Two nights in the city isn't a lot. We managed to see everything we wanted in this time and, we started with the most important first.
Alhambra – a true masterpiece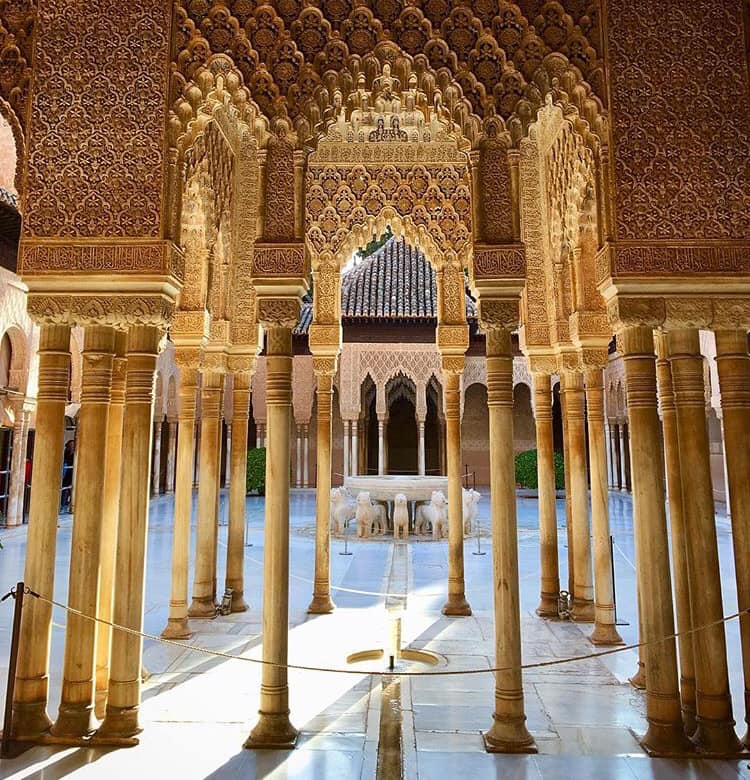 Let's start with the most important first. Purchase your ticket in advance, preferably more than 1 month before arrival. Unsucessfully we tried to purchase tickets from Alhambras official home page three weeks before arrival. Imagine the dissapointment and panic we felt when we realized it was sold out!
If it sells out you can buy a package from tour companies online that offer Alhambra tickets as a part of their program for different excursions. Tours like this can be quite expensive (read: overpriced). In most cases you'd have to be part of a group. In the end we bought the Granada Card which has entrance to Alhambra included. For this we had to pay €40, almost three times the price from the official site. But there are more sights included though.
Short about the history
In AD 899 a small fortress was constructed. This was the beginning of the palace and fort complex of Alhambra. Mohammed ben Al-Ahmar, the Nasrid Emir of the Emirate of Granada, renovated and rebuilt the ruins after they've been ignored for years. He also built the current palace and walls. Yusuf I, Sultan of Granada converted it to a royal palace in 1333. After the Christian Reconquista (reconquest) in 1492 it became the Royal Court of King Ferdinand and Queen Isabella.
The Nasrid Palace
When purchasing your ticket you will have to choose the time you want to enter the main sights in Alhambra, the Palacios Nazaries (Nasrid Palaces). This is where the emirs had their official residence, and also the place for administrativ and public business. From the entrance through the Mexuar hall you follow a route through different rooms, chambers, halls and courtyards. You will see amazing architecture and interiors with tiles, stucco and wood carvings. It is easy to forget that you are in Spain and not in North Africa or the Middle East.
What more than the Nasrid Palaces?
Apart from the Nasrid Palaces there are several other halls, buildings, palaces and a churches to discover. In particular we liked the Palacio de Carlos V, an impressive Rennaissance palace with a circular courtyard. Furthermore we also liked the Alcazaba on the western end of the Alhambra. The walls and towers offers great views over Granada.
The other main highlight in Alhambra is Generalife. This was the summer palace and country estate of the Nasrid rulers. It contains of a palace, the Palacio de Generalife, and and amazing garden with pathways, fountains, patios, pools, trees and plants.
A visit to Alhambra will take some time. We would recommend at least three to four hours for your visit. Then you will have time to see all the main sights and to discover some hidden gems without rushing through. There are also guides available for hire. Count more time if you walk through with a guide. You can reach Alhambra by foot from the city centre. It's a bit of a walk uphill but the views enroute makes it worth it. If you prefer public transport, bus C3 from Plaza Isabel II will take you to Alhambra.
Albayzín – the old arab quarter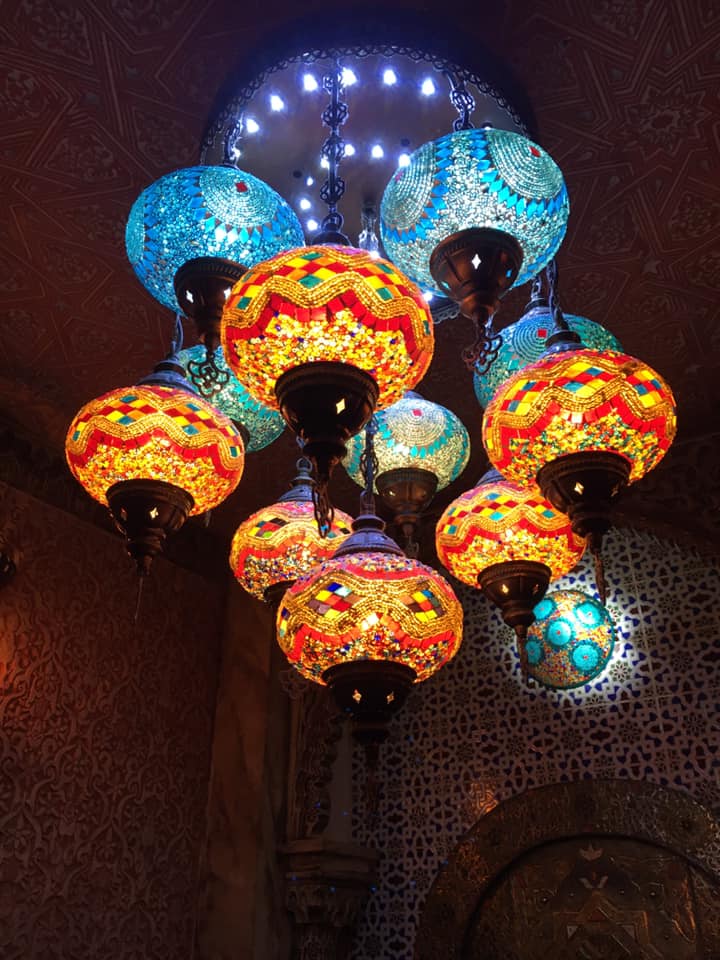 In a hill facing Alhambra is Granada's old Muslim quarter, Albayzín. With narrow, cobblestone streets, hidden lanes, teahouses and great view points, this is certainly a place to explore in Granada.
Go before sunset! The reward is a spectacular view to the Alhambra with the Sierra Nevada mountains as the backdrop. The plaza Mirador San Nicolás is the best known place for those classic pictures. You will not be alone here. Expect crowds, who all want the best spot for their pictures. In front of the plaza you will find a restaurant serving overpriced food and drinks (eg Sangria €7). Yes, it is expensive! But, we thought the amazing view from their front row seats made it worth it. On the way back to the centre you will pass several teahouses, serving delicious arabic tea and sweets.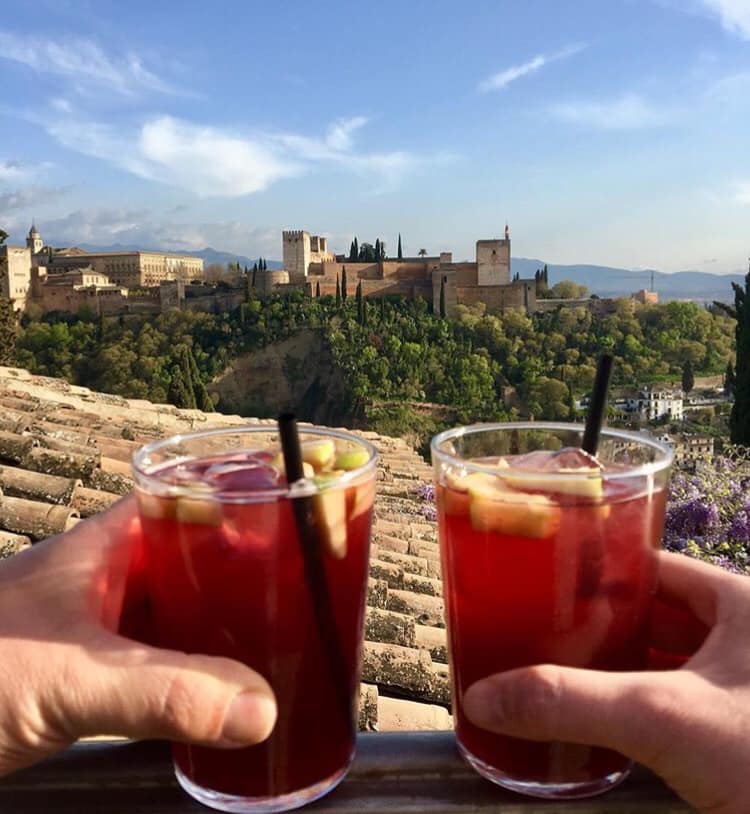 Street art in Granada
The neigbourhood of Realejo is the place for street art in Granada. The most famous artist is El Nino de las Pinturas. There are several murals from the artist (with real name Raúl Ruíz) in the area. El Nino is a famous underground personality in Granada, who sometimes even risks fines and critisism for his works. Apart from street art, the neigbourhood also has some nice, trendy cafes, good restaurants, independent shops and bars. We highly recommend that you also explore Realejo while in Granada.
Granada city centre
Many visitors come to Granada only to see the Alhambra. Mostly on a day trip en route to somewhere else in Andalucía. Often they don't visit the city centre, which is actually quite nice.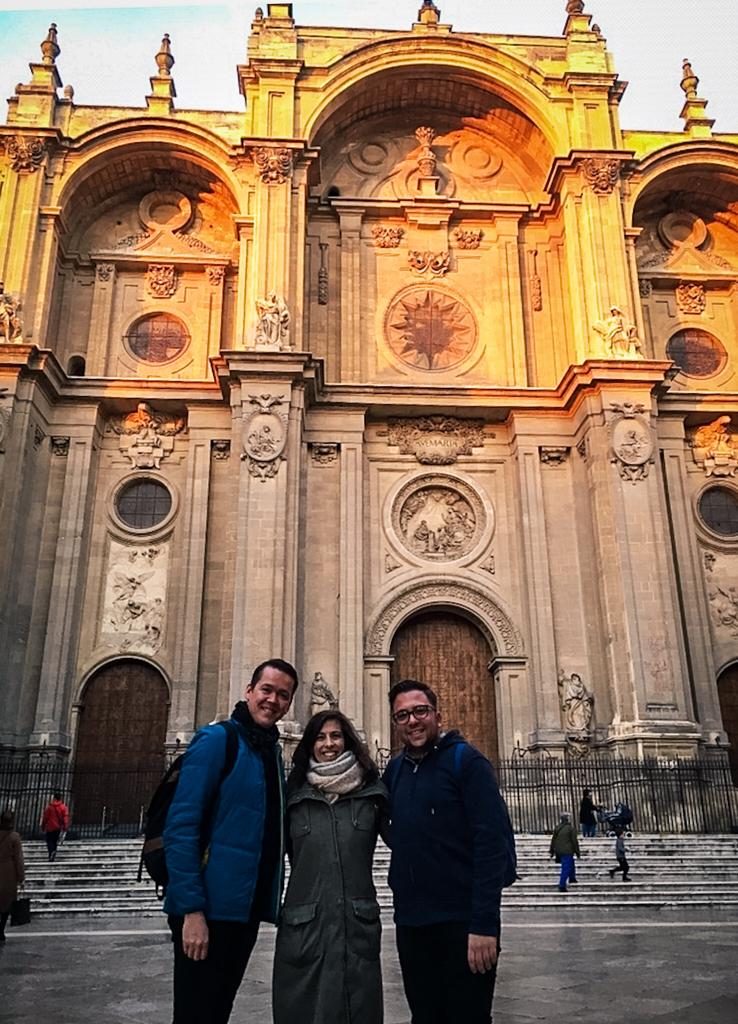 The biggest sights in the centre is the cathederal, Catedral de Granada, and the Capilla Real. This Royal Chapel next to the cathederal is the last resting place for the Catholic Monarchs of Spain, Isabel I de Castilla and Fernando II de Aragón. The chapel has a Gothic-style mausoleum with amazing marble tombs for the royals. Actually, that's just a show-off as the actual resting place is in some simple coffins in the crypt benath.
The next-door cathederal is also worth a visit. Sadly, it is stucked between other buildings, making it hard to get the full impression of the cathederal as a whole. It was built on top of a former mosque as a Gothic construction. After several modifications and changes during the centuries it now has a magnificent barouqe facade.
The centre is a mix of small narrow streets, with arabic inpired buildings, bazaars, avenues, modern shopping streets, plazas, restaurants, bars and cafes. The centre is not big, so you will explore most of it in a couple of hours.
Tapas in Granada
As one of the few places left in Spain, Granada still holds on to the old tapas culture. Go to any bar or restaurant, order a drink, and voila: the drink comes with a delicious tapas. For every drink you order you will get also food. Of course there's a risk of getting quite tipsy if you only go for the tapas. If you drink beers they mostly come in small glasses, so you should be able to get quite some tapas without ruining the whole next day.
Some places give you the tapas they have there and then, while other places have a menu you can choose from for each glass you order. If you go in the side streets, rather than the main streets and plazas, you will dine and drink with the locals. There, the food also tends to be more authentic and mostly much better. For foodies we definitely recommend to visit Granada and to take part in the thriving tapas culture!
Getting there and around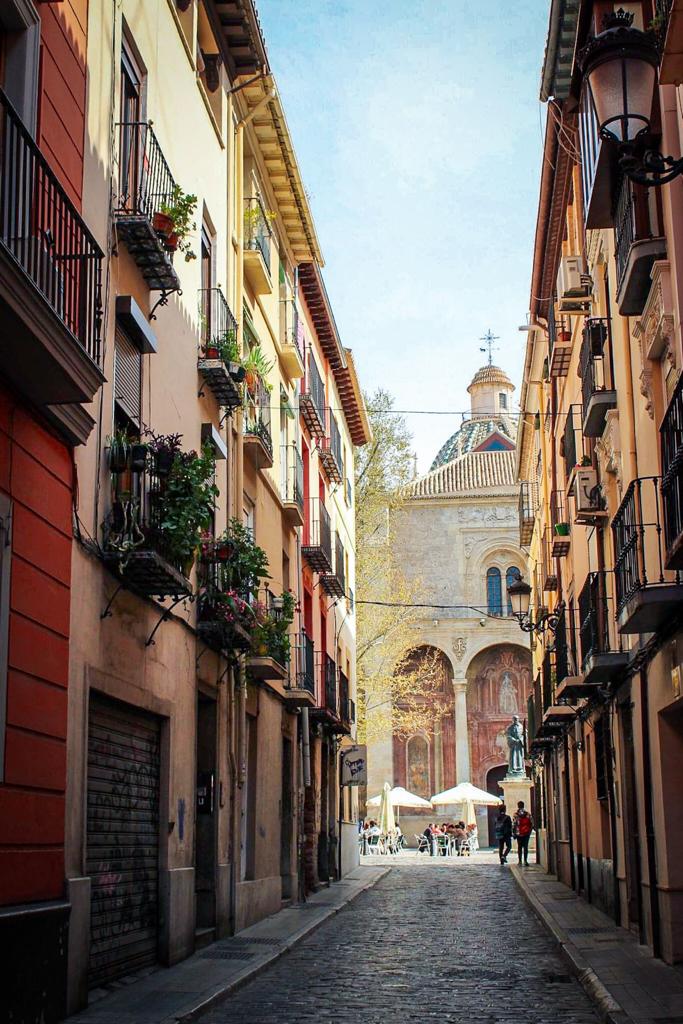 Being a very popular destination, Granada is surprisingly bad connected regarding transportation. There is an airport serving some few European destinations, and from the airport you can get to the centre with the Granada-Airport bus in approximately 45 minutes.
We arrived Granada from Córdoba by bus, as that was the easiest option. The train would take longer time and involve a change. We also left Granada by bus to Málaga. Buses are easy and with connections to several places in Spain. Train is an option to many places, but check time tables as it might take some time and involve some changes.
It's easy to get around Granada by foot, but there are local buses. Also one metro line going, so it is possible to get around with public trannsport if you prefer that.
More inspiration
Interested in reading more about Andalucia? Before Granada we visited the beautiful cities of Sevilla and Cordoba before we continued to coastal Malaga. Read about the relaxed Huelva province to go off the beaten track in Andalucia, or to follow in the footsteps of Christopher Columbus.