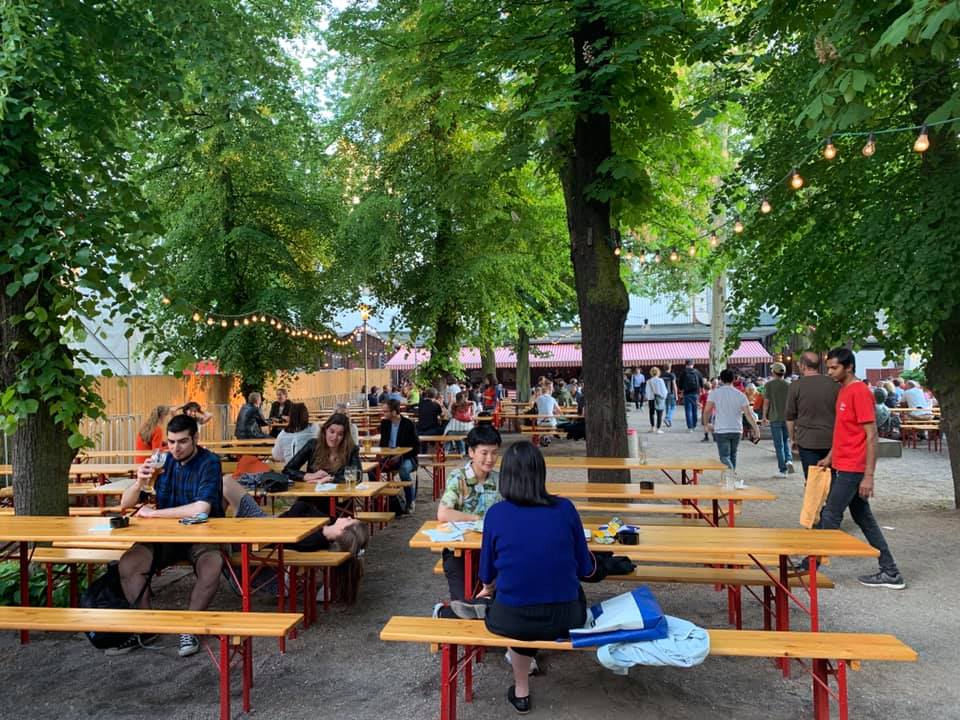 What is better after a long day of work or exploring a new city in summer time? Of course to grab a cold brew. Berlin is a lively city and offers lots of places where you can go out for a drink. It is very popular to enjoy the afternoons and evenings in one of the city's many beer gardens. Some are very unique and traditional. We are sharing some of our favorites beer gardens and why you definitely should go there to have a drink.
History of beer gardens
Beer gardens have a a long history, especially in Munich, Bavaria where it all started. In the 19th century breweries built huge cellars close to the river Isar, so they could store the beer there also in summer time because it is cool and safe. To develop it even more they covered the cellars with gravel and planted chestnut trees. The roots of the trees do not damage the cellars and the leaves will shade it. After a while they sat up tables and benches under the trees and the "beer gardens" were born.
In the beginning they only served beer and you could bring your own food. Later the breweries followed up with offering better service and food too. But it is still common in some beer gardens that you can bring your own food but buy the drinks there. Popular food in traditional beer garden is Pretzels, radish, plates of cheese, ham and sausages or grilled fish or chicken. Nowadays almost every Bavarian restaurant has a "beer garden" but it actually only means that you can sit outside for food and drinks.
There are still some beer gardens in Berlin which are very authentic and traditional. We just love going to a beer garden on a warm summer day, to grab a beer and to share a table with other people and enjoy the German "Gemütlichkeit" (coziness)!
Prater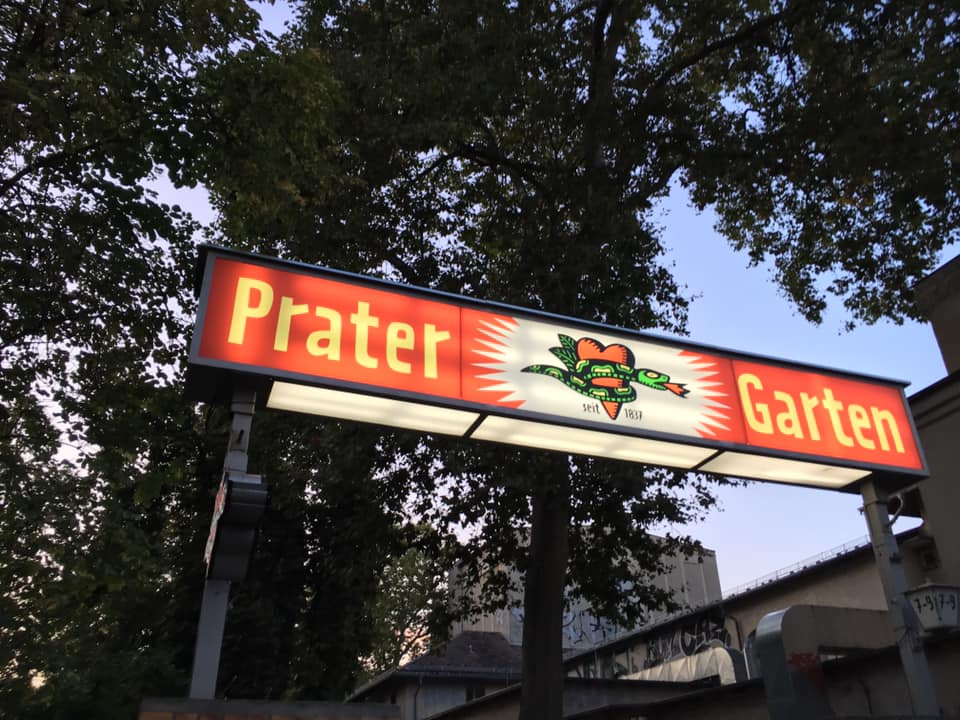 Prater is the oldest beer garden in Berlin and located in the heart of Prenzlauer Berg district. It began as a small pub made out of wood in 1837 and started to get bigger and more popular since also the city of Berlin was growing. After a while they also showed theatre plays and held dance events. During and after the World Wars it was closed and opened again, there were renovations and in 1996 it opened again. Today they can host up to 800 people in their beer garden but you also can sit inside. The garden is huge and you can share the benches with friends to enjoy a beer under these huge chestnut trees. Also, they offer small German snacks, e.g. Bratwurst or Pretzels.
Zollpackhof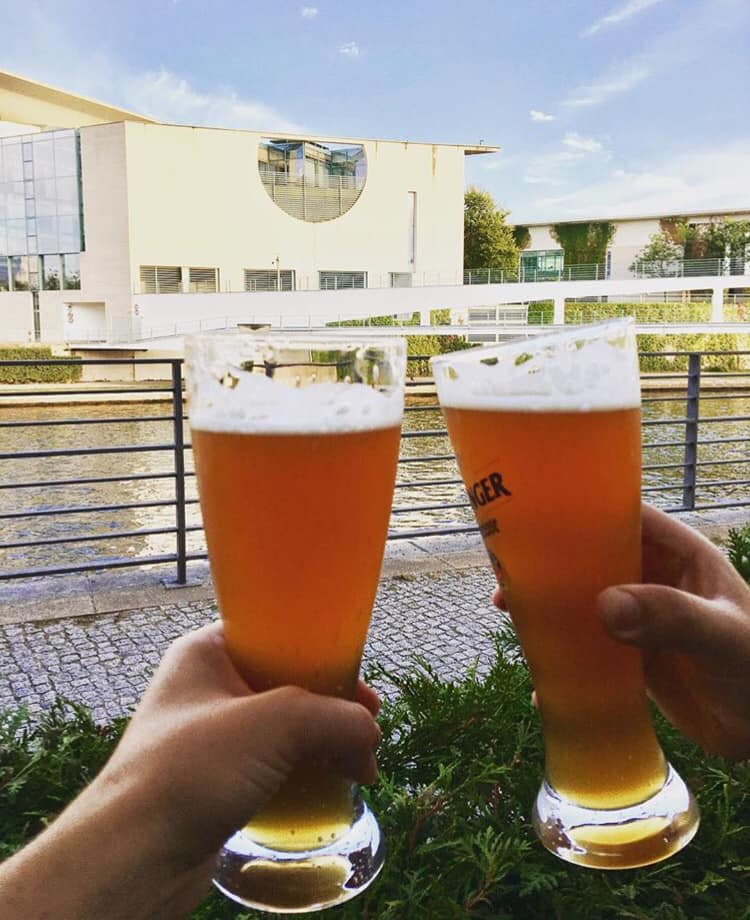 Located in a very unconspicuous area you can find a beautiful beer garden next to the river Spree. Zollpackhof is just a few minutes away from the main train station on the opposite side of the Bundeskanzleramt (Federal Chancellery). You can choose from several drinks on tap and also enjoy German dishes like pork knuckle or currywurst. After you got the drinks and/or food, find a nice place under the over 150 year old chestnut tree.
Café am Neuen See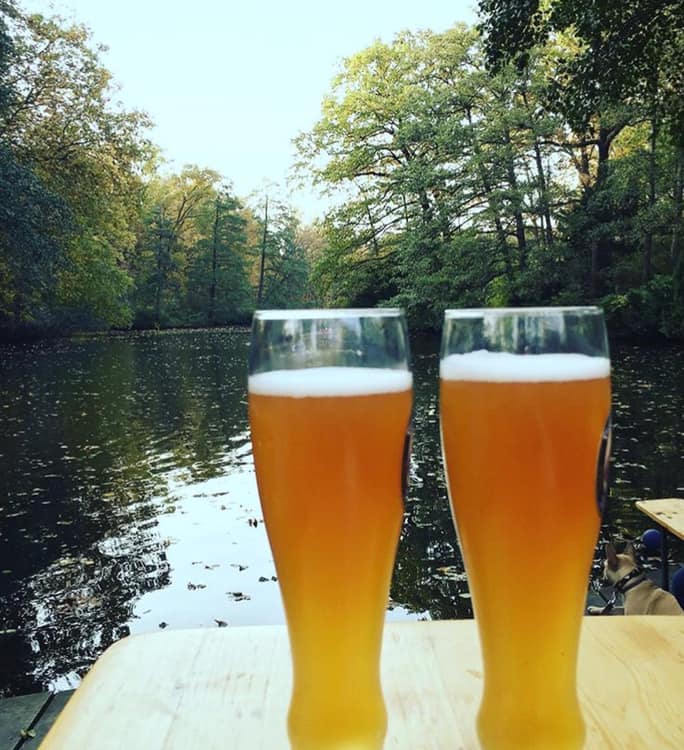 This beer garden is located in Tierpark, Berlin's largest park. Next to a dreamy pond, this beer garden offers cold beers from tap and pizza or pretzels to eat. There is also a restaurant where they serve more food. But it is even more beautiful to sit next to the water in the late afternoon. When the sun goes down, the fairy lights are switched on to get this romatic summer atmosphere. On top you can cool down with a fresh draught beer in the Café am Neuen See.
Loretta am Wannsee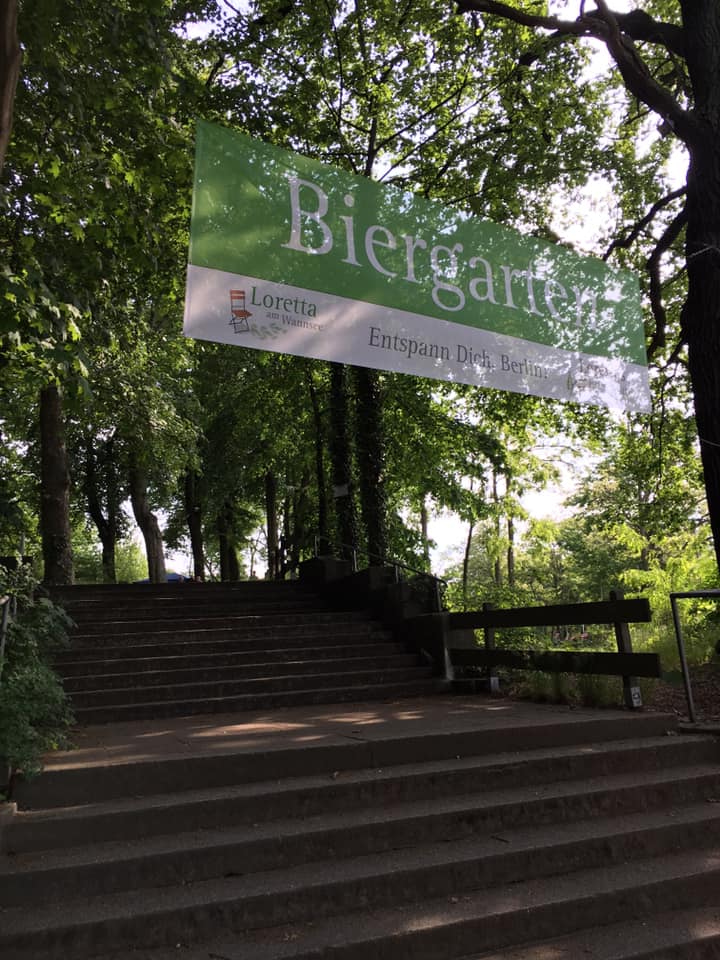 If you think about leaving the big city, Wannsee is a great option. Just take the S-Bahn there and take a boat tour or a swim in Wannsee, one of Berlin's largest lakes. When you get hungry and thirsty (for sure!) go to Loratta's beer garden, just 300m from the S-Bahn-stop Wannsee. The menu is huge and you can choose between cold and warm dishes which are typical in a beer garde., like Wurstsalat (tart sausage salad) or Currywurst! They also offer beers from tap and alcohol free drinks like Berliner Faßbrause (herbal lemonade). On hot summer days you will find seats under huge trees where you can enjoy your cold drinks and a view of the beautiful Wannsee.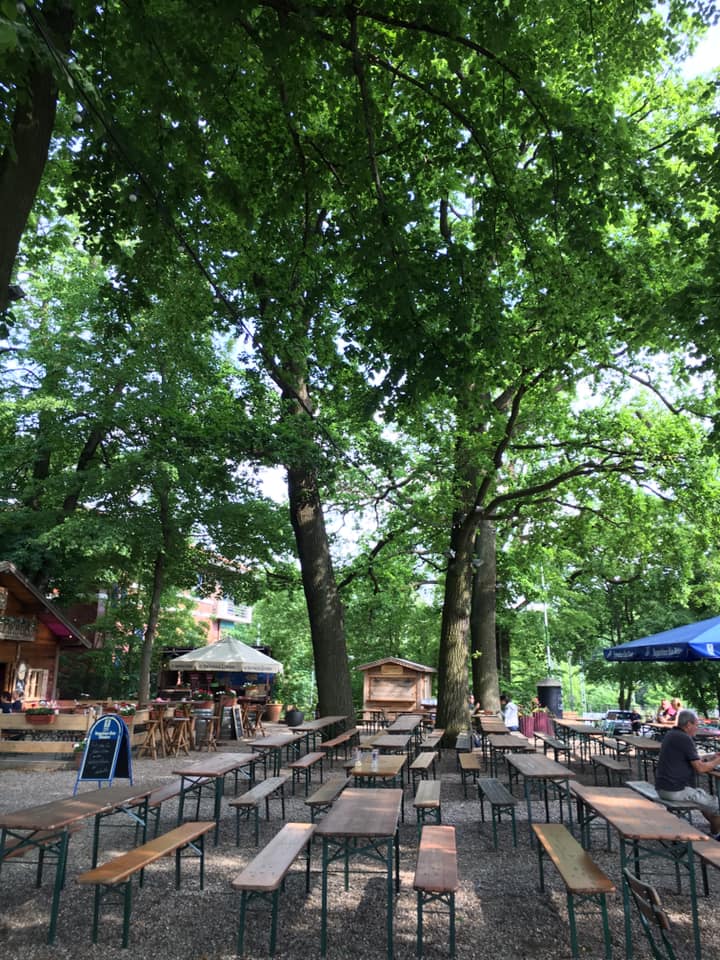 More inspiration
Maybe you rather prefer coffee then a beer? Then read our post about where to find good coffee in Berlin. If you are visiting Berlin and want to see some sights that not everyone visits, then read our post about Berlin's unusual highlights. And if you think about leaving the city for a day trip, here are some suggestions to discover Brandenburg!