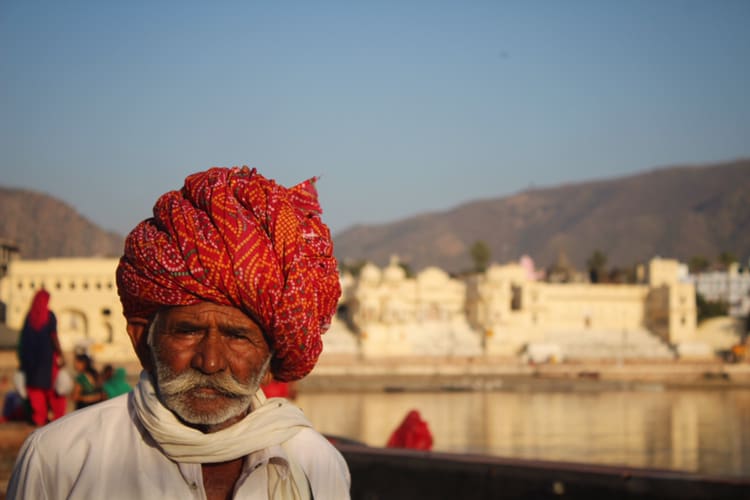 After starting to plan a journey through Rajasthan, an old and almost forgotten dream started to push forward. With good planning it would be possible to visit the famous Pushkar Camel Fair. A 15-20 year old dream for one of us could be realized! How is it then, when old dreams are about to be fulfilled? Is it always good, or was it just a dream after all? Read on for a personal story about a camel fair, disappointments and new discoveries.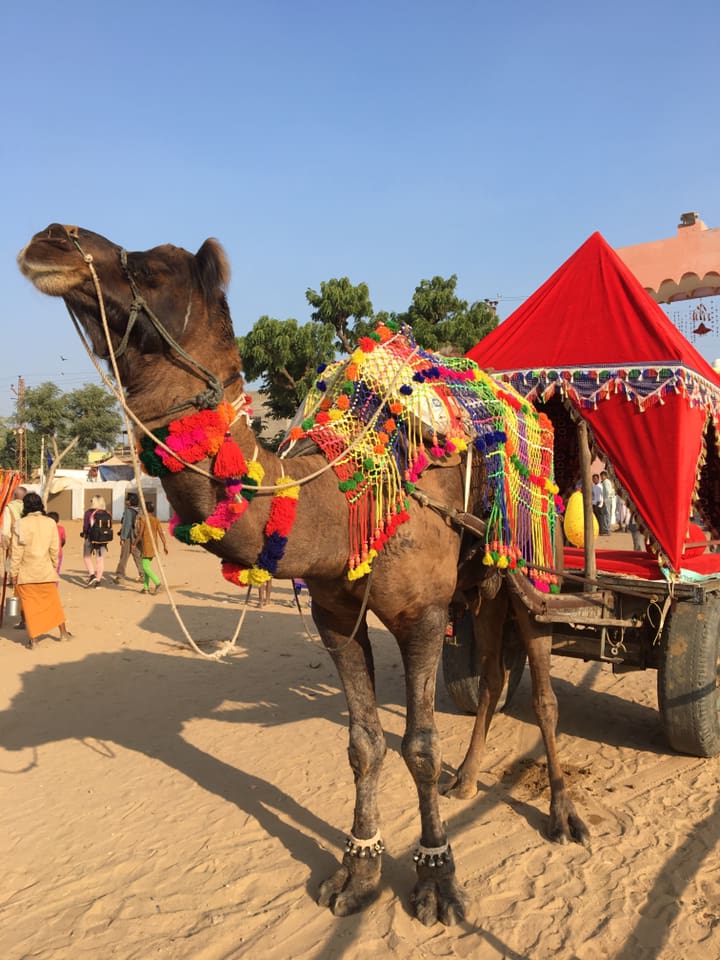 Taking place in November normally, The Pushkar Camel Fair attracts some 200.000 people. People who are bringing over 50.000 camels, horses and cattle with them. The date for the fair changes from year to year depending on the lunar calendar. In the week before the official fair starts, trading takes place. Here the anmals change owners, and later when the fair opens, the trade takes place more in the background.
Welcome to chaos – arrival in Pushkar
The easiest way to get to Pushkar is to to arrive nearby Ajmer by train. From there you can arrange a transport for the last 11 kilometres to Pushkar. You can go with a local bus, private -or shared taxi, or with a tuk-tuk.
The legendary camel fair attracts lots of people: Like a lot! The prices rise many times as it is great times for business. At the same time as the camel fair there is a religious festival going on as well. This also attracts thousands of Hindu pilgrims.
The arrival at the train station in Ajmer can be a bit overwhelming. Everyone wants to do business with you for the transport, accomodation and trips to the fair. The scams and touts are a lot. This we already experienced the minute we set foot on the ground.
We traveled with a local bus from Ajmer to Pushkar. An overcharged trip took us from the train station to the bus station. We could forget to negotiate on the price – then they simply drove away and picked up someone else that was willing to pay what they asked.
The local bus felt like being in a sardine can. Only to get onboard was a practice in rudeness, anger and absolutely no manners. The one with the broadest shoulders and highest screams made it onboard. With help of some boys from Delhi we finally got onboard, together with what felt like 300 others.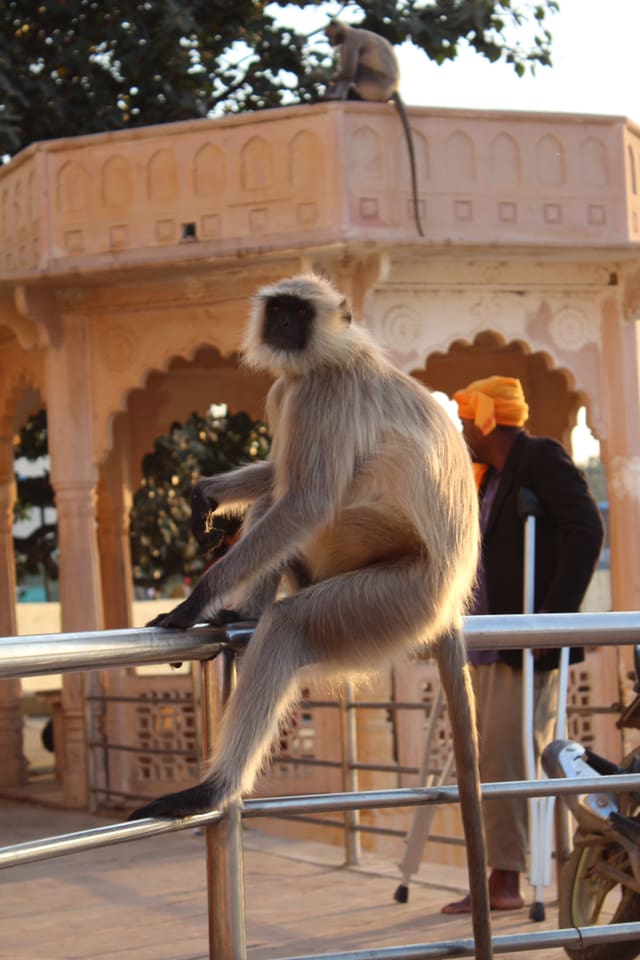 A dream came through – and got crushed
Shortly after the arrival in Pushkar we were on the way. Still with high hopes, to the fair grounds just outside the city centre. After arrival in Pushkar we had only taken a tuk-tuk to our hostel, checked in, left our stuff and headed out again. Luckily we had pre-booked accomodation long time in advance. We had a nice and decent priced room in a guest house ran by a local family.
The fair ground is only a short walk from the city centre and, already within minutes we were questioning the whole thing. Less crowded than expected, but still with lots of people we sat out to explore the fair.
The first thing we noticed were the big groups of tourists. Who absolutely wanted to ride camels or take a ride in a camel carriage. It was great opportunities for business. Camels and carriages overloaded with cheering tourists, so everyone could have a go. They, in all their excitement couldn't care less about the animals who really had a struggle. How do you get a camel to run quickly with of a carriage full of tourists. Easy! Just use the whip. The sound and cheering on each other when the camels started running was disgusting listening to. Clearly, they must have seen that the animals were whipped to run. Still they had the courage to feel joy over it.
Looking for something better
Just feeling sad we left that area to explore more of the grounds, in hope to find something better. But to be honest; we didn't. The whole fair ground, and the areas around, were full of animals and people. Especially there were a lot of horses. Horses were shown to bypassers and, most of them were badly treated. So many of the animals had wounds or scrathes, and many of them showed clear marks of mistreatment. Some animals looked scared or frightened, while others looked depressed. Most of them were also very skinny.
On top of the whole thing the fair ground was also very dirty. Not in the meaning of sandy and dusty, but full of litter which people just left behind. Feeling a bit let down and disappointed we left the fair grounds. We headed back towards the city centre where we hoped to see something more positive.
As a respect to the animals we did not take any photos of them and we also do not want to support this fair, unfortunately.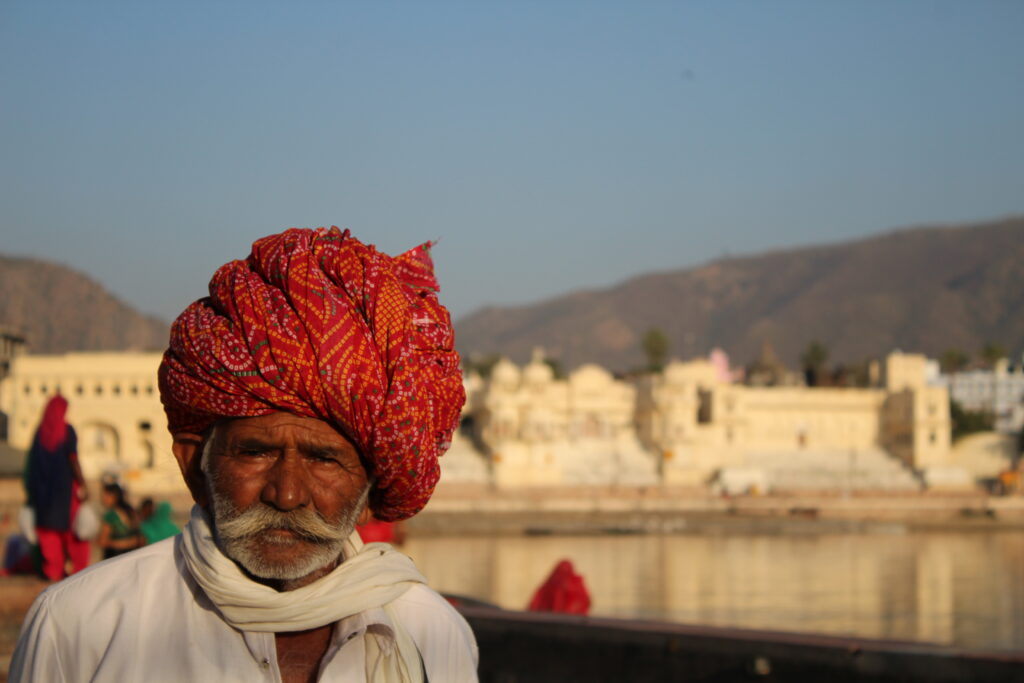 Pushkar – without the Camel Fair
Back in the city centre we walked along the ghats (steps leading down to the water) of Lake Pushkar. The town is a Hindu pilgrimage town. Around the lake there are 52 bathing ghats. The main event in Pushkar in this period is actually not the Camel Fair, which is just a side-show. The main event happening is the Kartik Purnima. A religious festival where thousands of Hindus come to bath in Lake Pushkar's sacred water.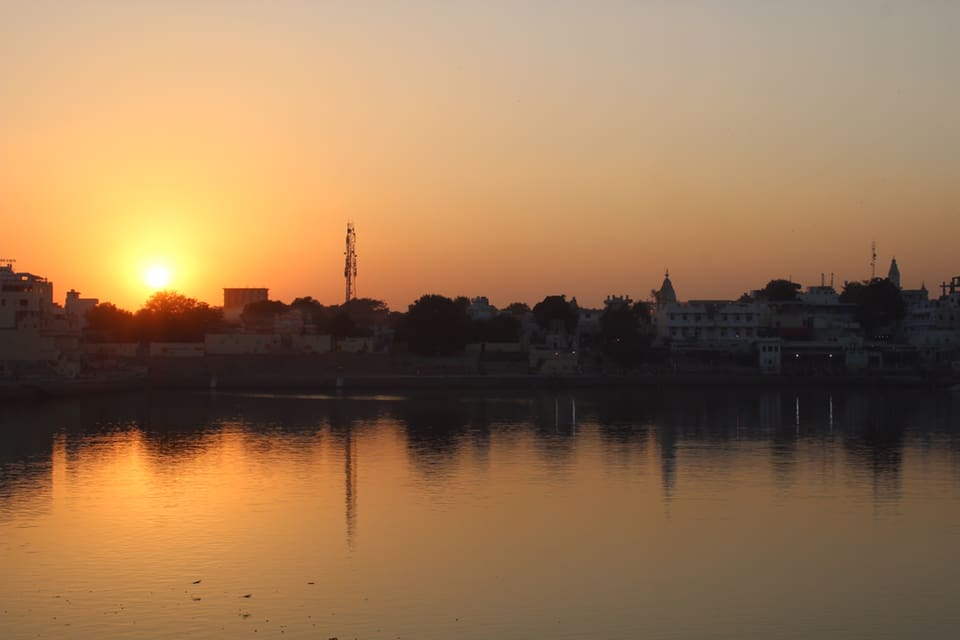 While walking along the ghats one can withness different religious rituals such as bathing, prayers, meditation and ceremonies. The lake is not very large, and it's nice to walk around it, especially just in time for sunset.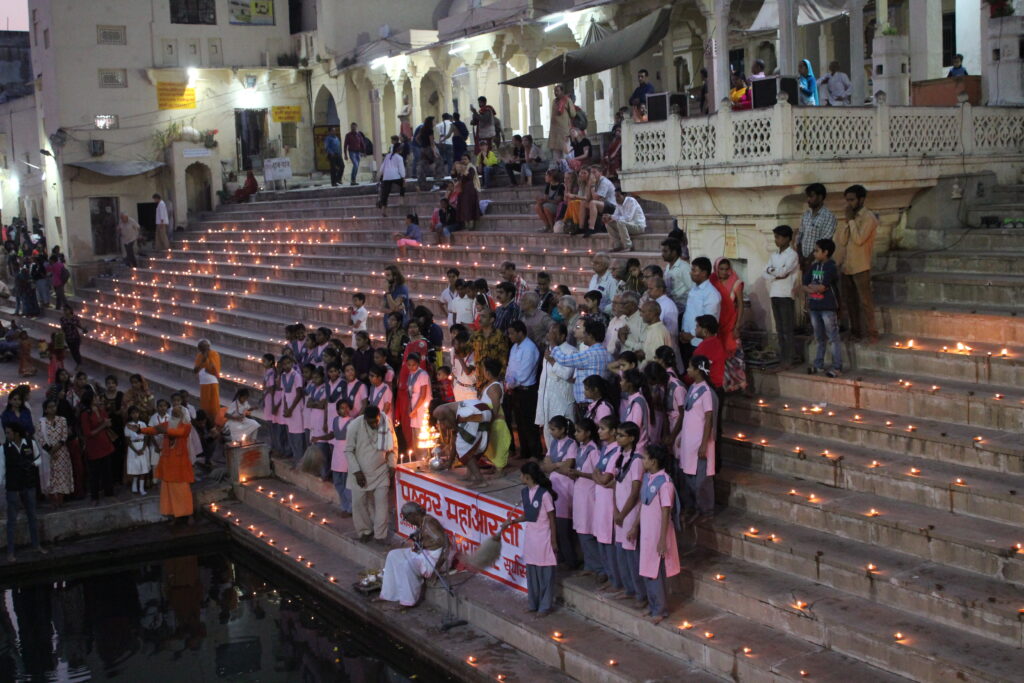 The city centre of Pushkar has some few interesting temples to visit. The main sight of the city is its lake and everything happening there. For a town this size, there is a wide variety of restaurants. Most are directed to backpackers, serving Indian, middle eastern and international food. The menu's are strictly vegetarian. Alcohol is (officially) forbidden, but not difficult to get.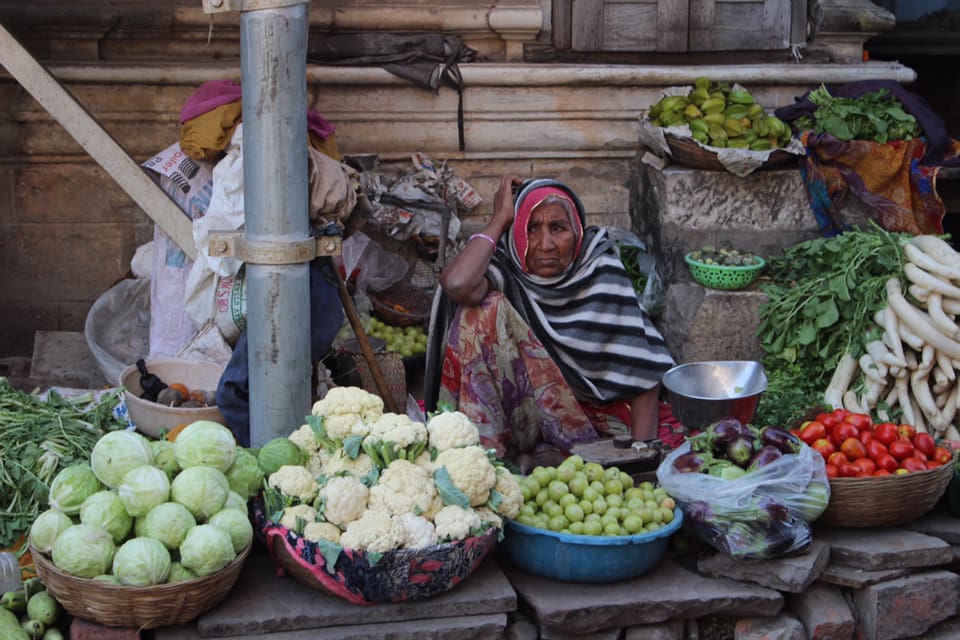 So, did we like it or not?
We visited the Camel Fair only once. The ceremonies around the lake we visited several times as this was much more interesting and satisfying for us. As the sights in Pushkar are limited, it gave us the opportunity for some much needed relaxation at the rooftop at our hostel.
It's always nice when you can fullfill a dream, and to visit Pushkar Camel Fair was one of then. Sometimes it's sad when a dream get crushed, but in this case not. For us it was real eye-opener. We have been to the fair, we have seen how it works – and we have no dream of going back. For us it was just a crowded festival where the treatment of animals are under any standards we have seen before.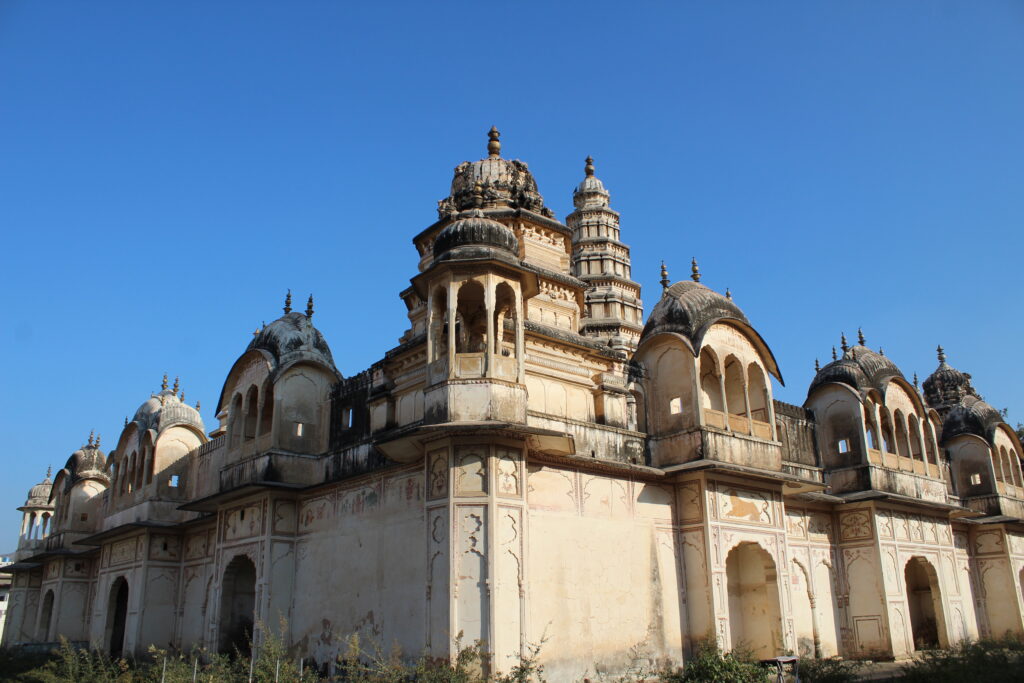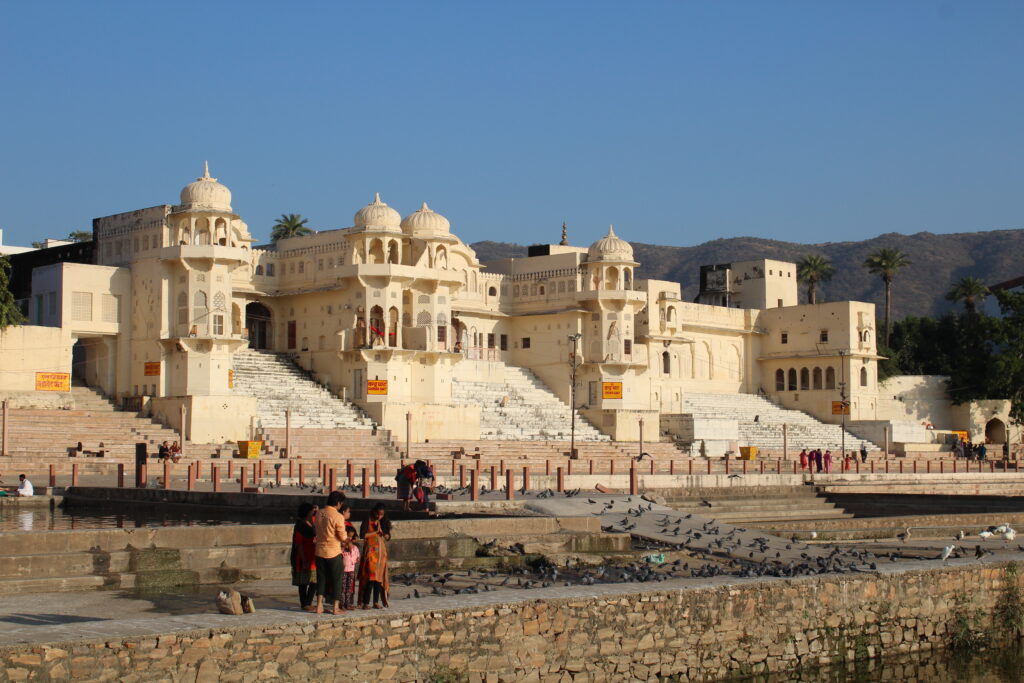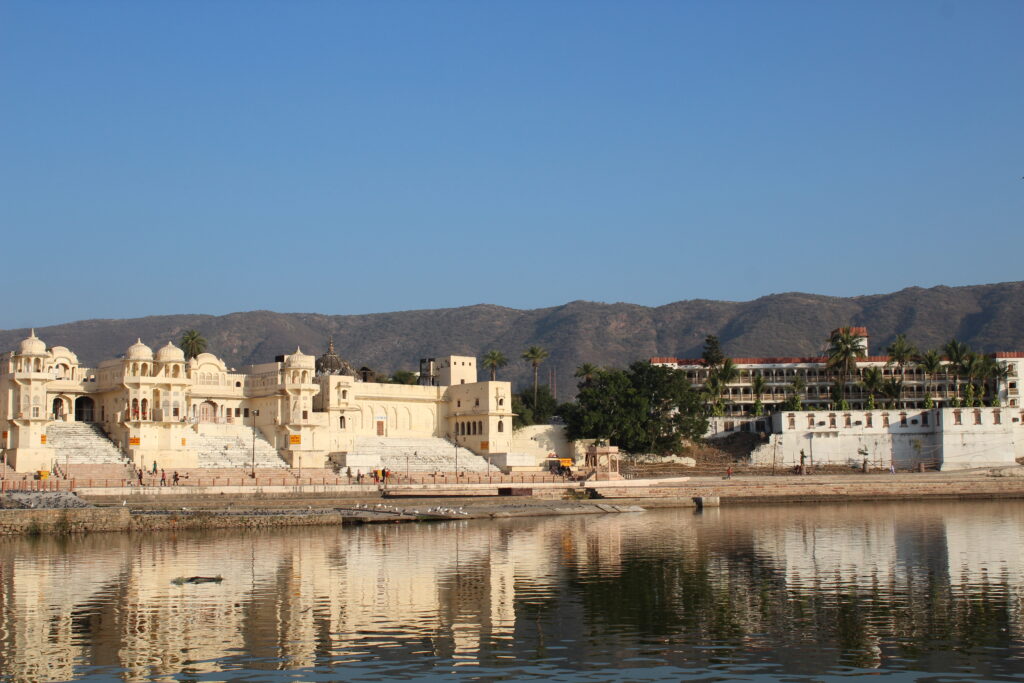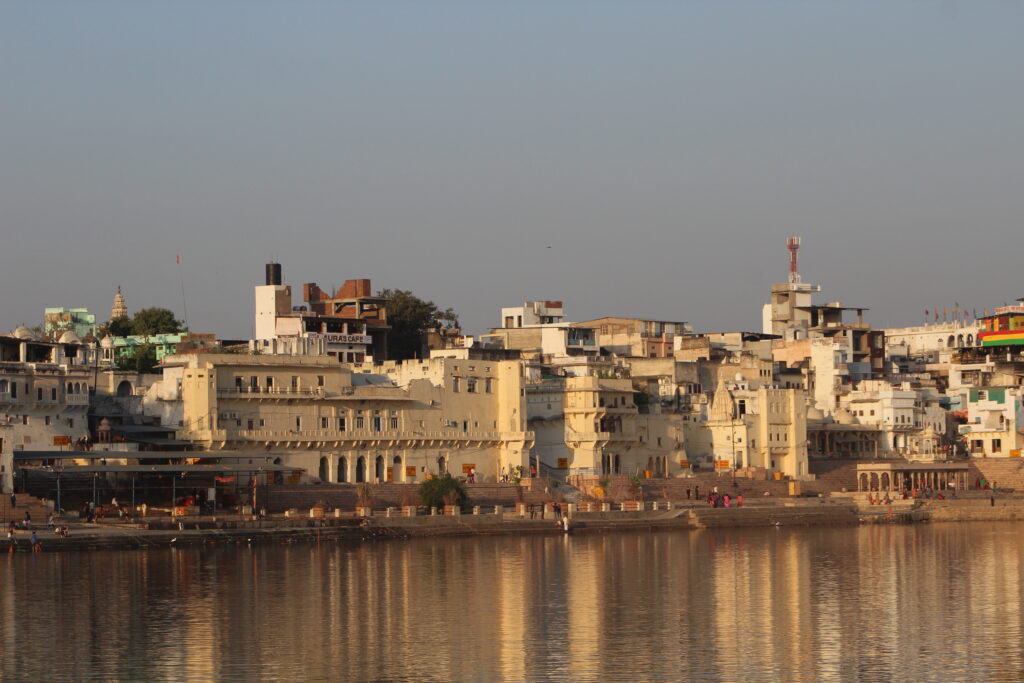 More inspiration
Pushkar was one of many stops we did in Rajasthan on a 4-week journey through India. Also, here you can read about Bikaner, Jodphur, Jaisalmer and Udaipur, four other great cities in Rajasthan and the pink city of Jaipur. If you rather want to go south to palm trees and amazing beaches, you can read what to see and to in tropical Kerala.