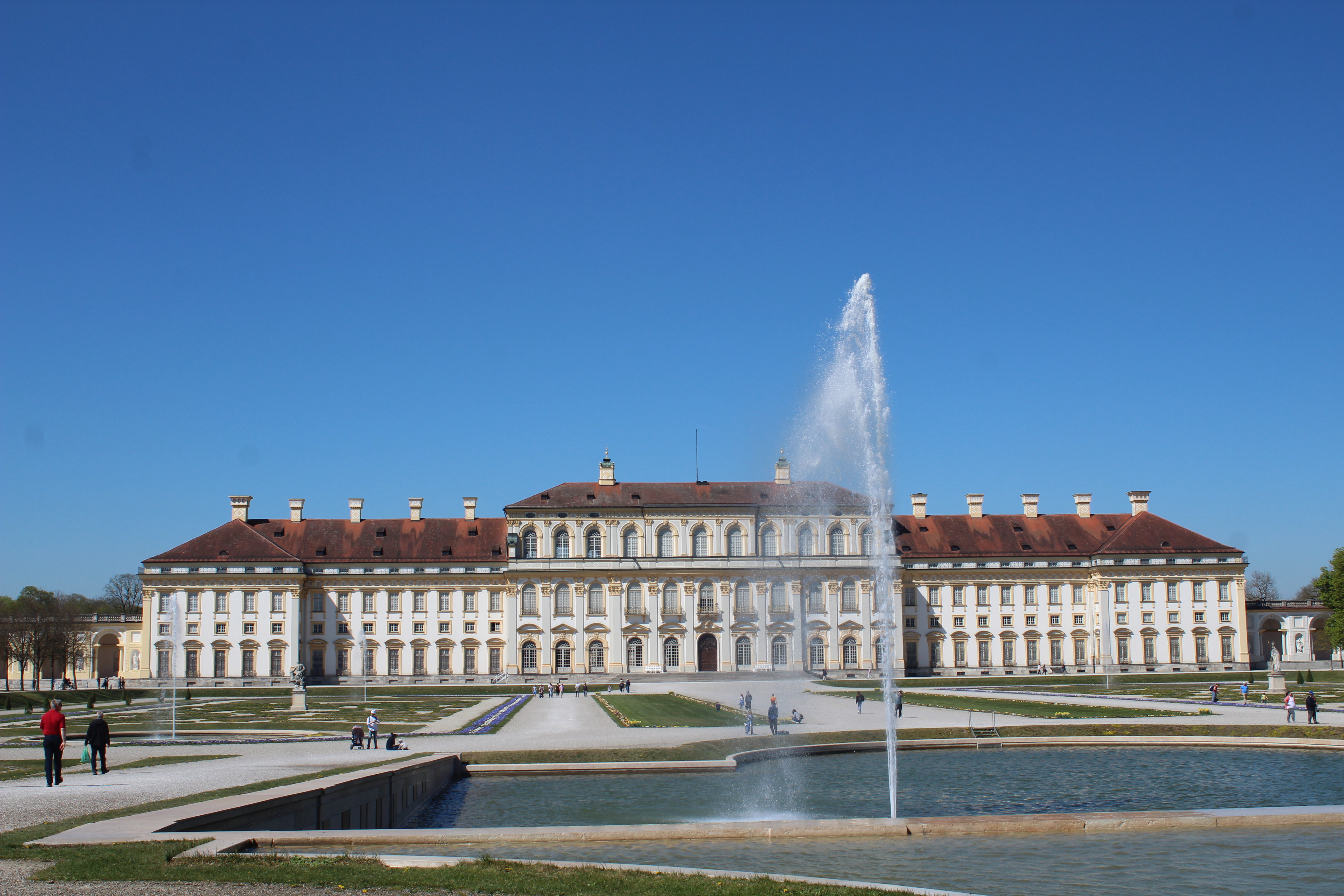 If you think about German castles you probably think about Neuschwanstein in the German alps, or maybe Sanssouci Palace in Potsdam. But there are more palaces and castles than these. We have visited one of the most impressive; Schleissheim Palace, just outside Munich.
The most famous German castles and palaces were built by King Ludwig II, often refered to as "the mad King". He built Neuschwanstein Castle and the Linderhof and Herrenchiemsee palaces. In addition to these more famous ones, there are several other less known palaces and castles all over Germany. One of them is the baroque jewel Schleissheim Palace.
More than one palace
Schleissheim Palace (Schloss Schleißheim in German) is one of Bavaria's most impressive and largest palace complexes in the suburbs of Munich. The complex consists of three seperate buildings: Altes Schloss Schleißheim (old palace), Neues Schloss Schleißheim (new palace) and Schloss Lustheim (a hunting lodge). All palaces are enclosed by a beautiful baroque garden, including a canal system, which Elector Max Emanuel (r. 1680-1726) let realize by French landscape gardeners and architects.
At the end of the 17th century Elector Max Emanuel planned with his architect Henrico Zucalli to build a new, extremly ambitious, four-winged palace complex since he expected the imperial crown. But the history had other plans for the Elector. The War of the Spanish Succession was on, and the Elector lost control of Bavaria for some years. This again led to interruptions in the construcion of the palace.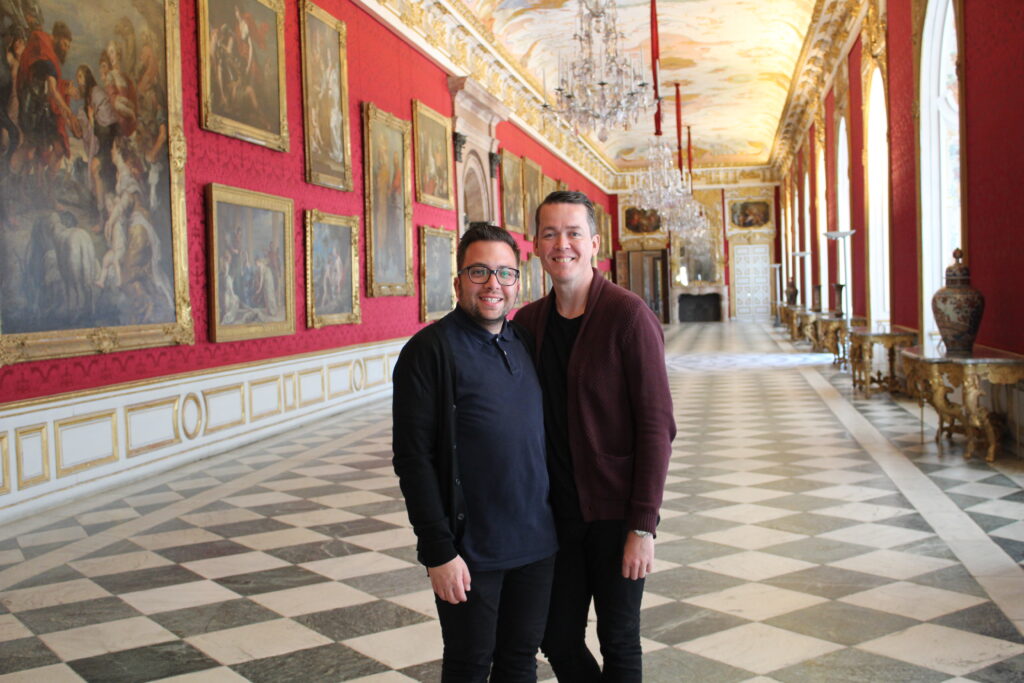 Change of plans – but still impressive
The Elector had been in exile in France until 1715 and could not built the palace as planned. Instead they constructed a single-winged palace. Despite this, they created an impressive over 300m long Baroque palace. Just after they completed the New Palace, the Elector Max Emanuel died in 1726.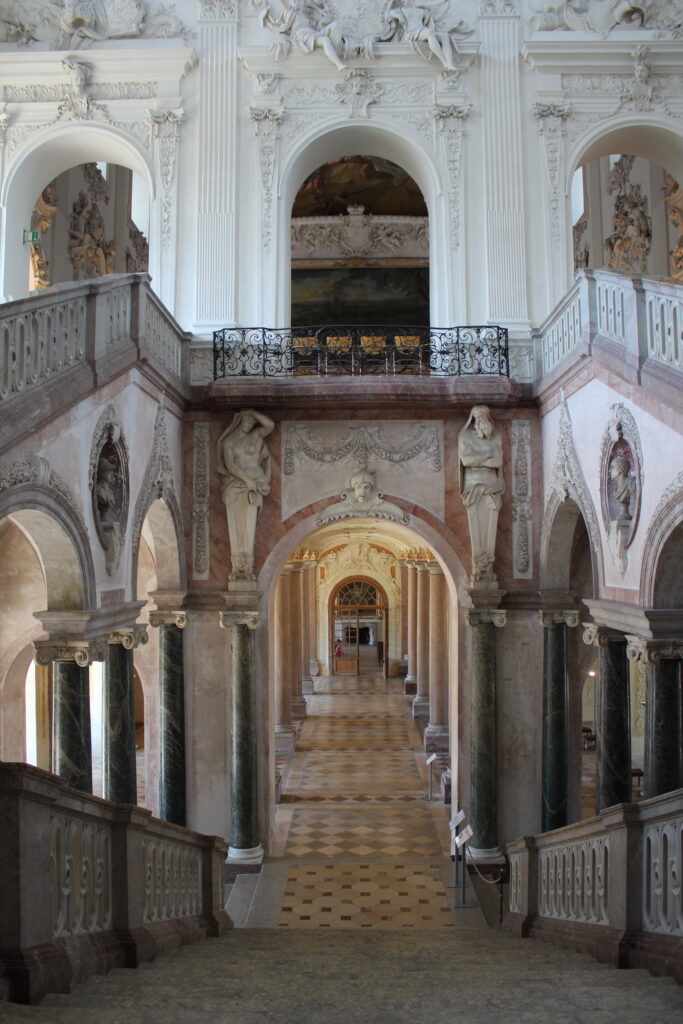 The Palace
Once you got your ticket to enter the palace, you probably will not come out of wonder. The grand staircase will lead you up to the private state apartements of the Electoral couple, Banqueting Hall, Hall of Victories and the most beautiful room: the Great Gallery. Here, the Bavarian State Painting Gallery presents exellent Baroque paintings. They exhibit paintings from Peter Paul Rubens, Anthony van Dyck and Joseph Vivien. It is not only a stunning palace to visit, you will also get to see important pieces of art.
TIP: Read Christine's post Neuscwanstein – worth a visit?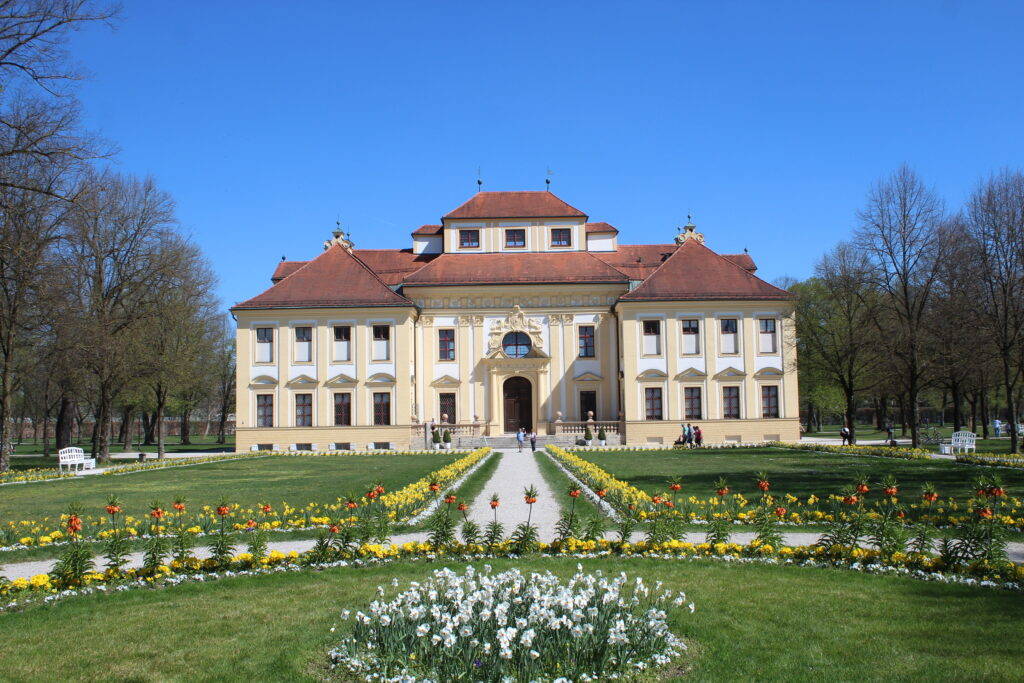 Ticket information
You can buy a combined ticket (8€) for all three palaces or just go to one of them. We only visited the Neues Schloss Schleißheim (4,50€). In the Altes Schloss (2,50€) you can see religious sculptures and paintings and the Lustschloss Palace (3,50€) provides masterpieces from the porcelain manufactury in Meißen.
Entrance to the grand park is for free, and invites for a walk around to enjoy the view. When visiting Schleissheim Palace it is easy to lose control of the time. Expect to get lost in time in the beautiful rooms of the palace or when wandering the Baroque park.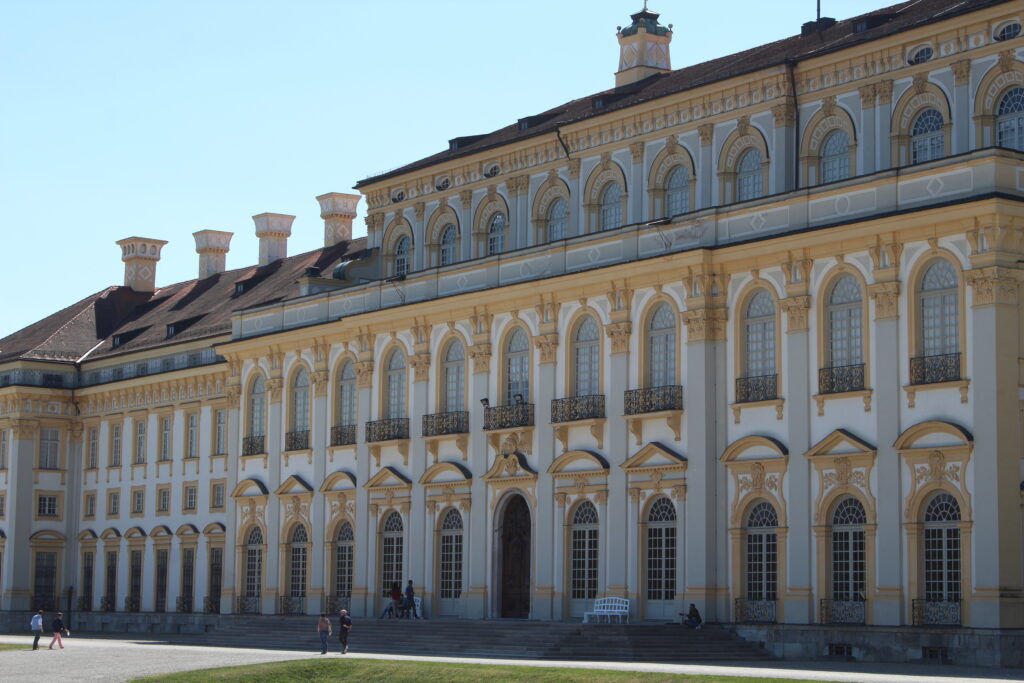 Getting there
Take the S-Bahn (local suburban train) a short trip from Munich with S1 (direction Freising) to Oberschleißheim and then walk 15 minutes to the palaces. There are signs along the way showing direction.
There's a large parking space if you arrive by car.
More inspiration
Interested in visiting more amazing castles and palaces? Read about our visit to Schwerin Castle, often referred to as Neuschwanstein of the North. The fairytale state of Saxony also offers great palaces and castles to visit. Also, read our post from Saint Petersburg if you have a dream of visiting the stunning Winter Palace.