(Deutche Version weiter unten/ German Version below)
Looking for help to promote a destination, travel brand or travel product? We can help you!
Our blog and social networks are constantly growing, and we strive to follow the changes to always create high quality and authentic content.
We can create content that is unique for your brand, destination or product. We offer promotions in our social media channels, or SEO optimised blog posts specific for you. Want to be mentioned in already existing blog posts from your destination? Get in touch with us.
We look forward to every request for collaborations, but we will only accept requests whose concepts fit our brand and which appeal to us and our audience.
All collaborations are marked as advertising in accordance with the law. Links are made as no-follow links unless otherwise agreed beforehand.
We always express our own opinions and only report our personal experiences.
If you have any questions, requests, interest in collaborations or other inquiries, send us an email or fill out the contact form.
Let us know if you want to receive our media kit.
We create original content that will be perfect for your brand.
We can collaborate in several ways:
Press and research trips (individually or in small groups)
Sponsored posts
Competitions/ Giveaways
Destination reviews
Activity reviews
Product reviews
Social Media promotions
Guest posting
Some of the partners we already have worked with are:
Coworking Oderland
Pedalenspione Elb-Havel-Winkel
Isselburg Tourist-Info & Romantik Parkhotel Wasserburg Anholt
Potsdam Tourismus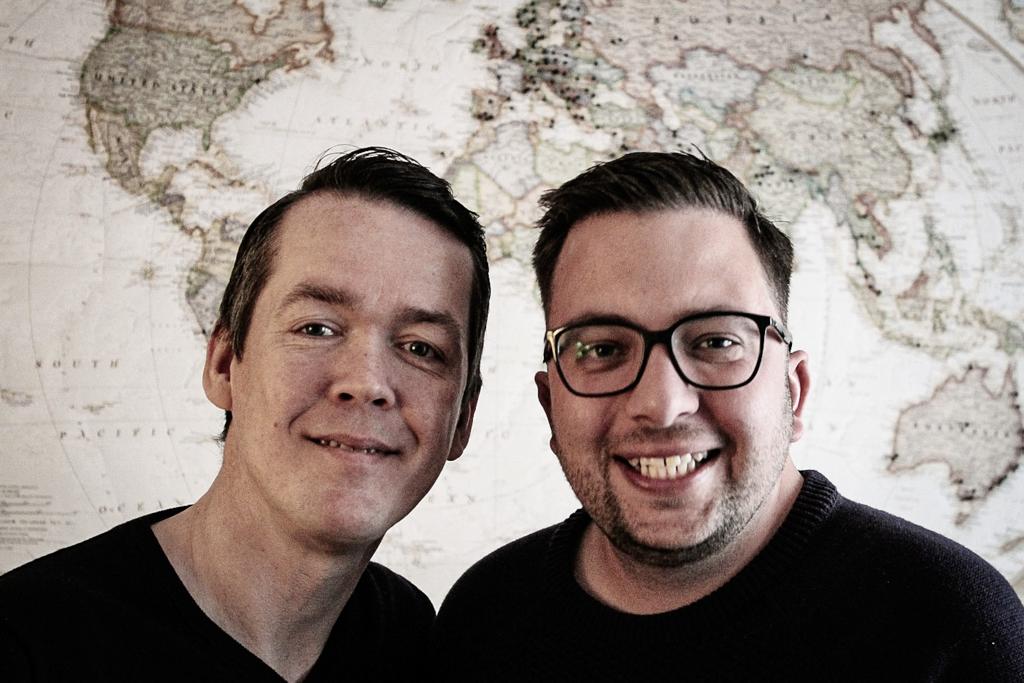 Deutsch
Suchen Sie Hilfe beim Werben eines Reiseziels oder ein Produkt aus dem Bereich Reisen? Wir können Ihnen helfen!
Unser Blog und die dazugehörigen sozialen Netzwerke wachsen ständig und wir bemühen uns stets qualitative hochwertige und authentische Inhalte zu erstellen.
Wir können Beiträge erstellen, die für Ihre Marke, Ihr Reiseziel oder Ihr Produkt einzigartig sind. Wir bieten Promotions in unseren Social-Media-Kanälen oder SEO-optimierte Blog-Posts speziell für Sie an.
Möchten Sie in bereits bestehenden Blog-Beiträgen aus Ihren Destinationen erwähnt werden? Nehmen Sie mit uns Kontakt auf!
Wir freuen uns über jede Kooperationsanfrage, nehmen jedoch nur Anfragen entgegen, deren Konzepte zu unserem Blog passen und sowohl uns als auch unser Publikum ansprechen.
Alle Kooperationen werden gesetzeskonform als Werbung gekennzeichnet. Links werden als No-Follow-Links ausgeführt, sofern nicht vorher etwas anderes vereinbart wurde.
Wir vertreten immer unsere eigene Meinung und berichten nur von unseren persönlichen Erfahrungen und Erlebnissen.
Bei Fragen, Wünschen, Interesse an Kooperationen oder sonstigen Anliegen schreiben Sie uns einfach eine E-Mail oder füllen das Kontaktformular aus.
Teilen Sie uns mit, wenn Sie unser Mediakit erhalten möchten. Gerne lassen wir Ihnen dies zukommen (pdf-Datei).
Wir erstellen originelle, authentische und hochwertige Inhalte, die perfekt zu Ihnen und Ihrem Reiseziel passen.
Wir können auf verschiedene Arten zusammenarbeiten:
Presse- und Recherchereisen (einzeln oder in Kleingruppen)
Gesponserte Beiträge
Wettbewerbe / Werbegeschenke
Reisezielbewertungen
Berichte von Aktivitäten (Outdoor, Wandern, Natur)
Produktrezensionen
Social-Media-Aktionen
Gastbeiträge
Einige der Partner, mit denen wir bereits zusammengearbeitet haben, sind:
Coworking Oderland
Pedalenspione Elb-Havel-Winkel
Isselburg Tourist-Info & Romantik Parkhotel Wasserburg Anholt
Potsdam Tourismus