Hei & Guten Tag!
Destination The World is a blog about travel adventures to places near and far away. With this blog we hope to inspire you to travel independent, sometimes off the beaten track and to explore new places and cultures.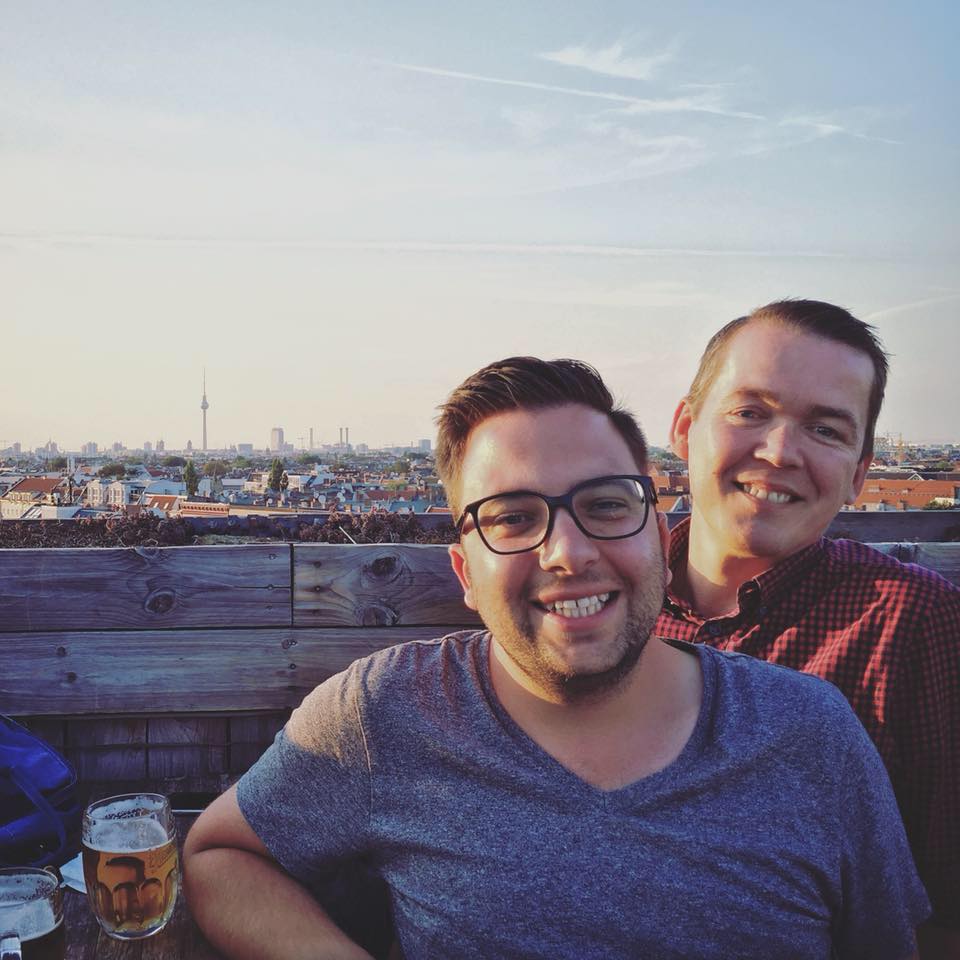 We are Matthias and Kent, a German and a Norwegian living in Berlin, hoping to inspire you to travel the world. On side of full time jobs, we travel whenever we can. Altogether we have visited 60-something countries so far. We travel independent, mostly budget-friendly and sometimes off the beaten track.
How do we travel?
Travelling can be a year-long journey around the world, several months on the road or just a short weekend trip to a new city. It can be to places you never heard of before, to explore your own country, or even see new parts of your own city or region.
Our travels are independent and mostly budget-friendly. We didn't leave our jobs to travel the world indefinitely. We travel when we can and when we can afford it. We went backpacking in India for a month and visited beautiful temples in Laos. We travelled independent in Iran and always love to find new places in Eastern Europe. We travelled around Andalucia to find the best tapas. A winter journey with the Trans-Siberian-Railway through Russia was on our bucket list for a very long time and is now ticked off! The sunrises in front of Taj Mahal or Angkor Wat were also highlights from some of our trips to Asia. Also we have a love for castles and palaces. And when we get the chance to visit a new castle, we are totally in for it. And there are a lot of castles and palaces in Europe to visit.
When we don't travel far away we explore our beloved Berlin or other parts of Germany. Living in Berlin gives oppurtunities for months of exploring. Travelling is about exploring, the places you see and the people you meet. And for this you don't always have to go far away. Try being a tourist in you own town, region or country. Maybe you will be surprised of all the things there acutually are to explore just outside your own doorstep.
Our vision
The vision of Destination The World is simple: We want to inspire you to travel. We aim to give you inspiration (and maybe also courage) to go out there and explore this wonderful place called The World.
We explore the world near and far away. We aim to give you practical information, tips and advices on how to travel independent. This is a blog based on our personal experiences. We hope to inspire you to not always choose the most obvious destinations, but also to widen your horizon by travelling to less visited places.
Who we are
Of course we met while travelling. After meeting in Gothenburg, Sweden, in summer 2013 we had a long-distance relationship for two years between Germany and Norway. In 2015 we decided to move together but not to any of our home countries. We ended up in Amsterdam where we lived for a year. After that year we relocated to one of the best cities in the world: Amazing Berlin!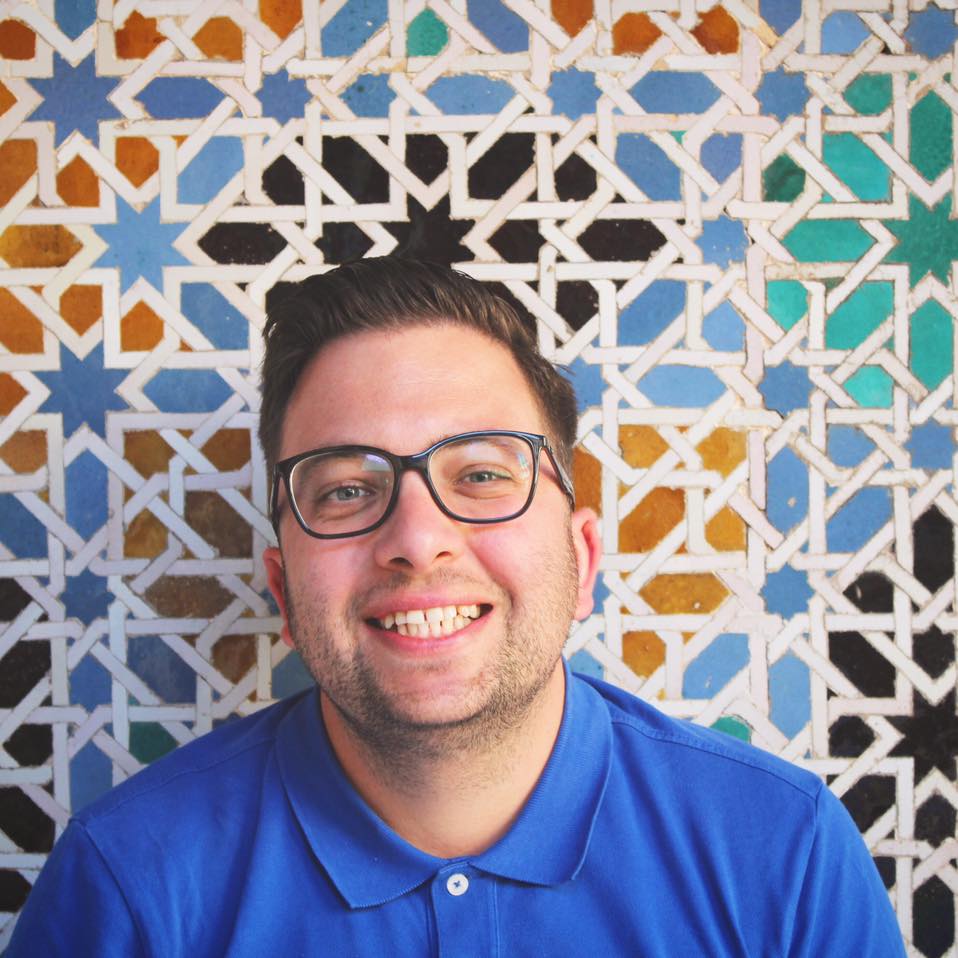 Matthias started travelling for real after he left his hometown in Bavaria to live in Australia. For a year he worked and travelled all over the country. After coming back to Germany he was bitten by the travel bug. While finishing his education in the field of social work he continued travelling. After he met Kent, they started travelling together to many new places. While Matthias doesn't have to work or travel he likes to go to concerts or to cook a nice dinner at home. And he always on the hunt for a delicious cup of coffee.
Matthias' best travel memories: The Working Holiday Year in Australia, magical Iran and watching the sunrise over Angkor Wat.
Fun fact about Matthias: He got kicked off a camel in the Thar Desert in India.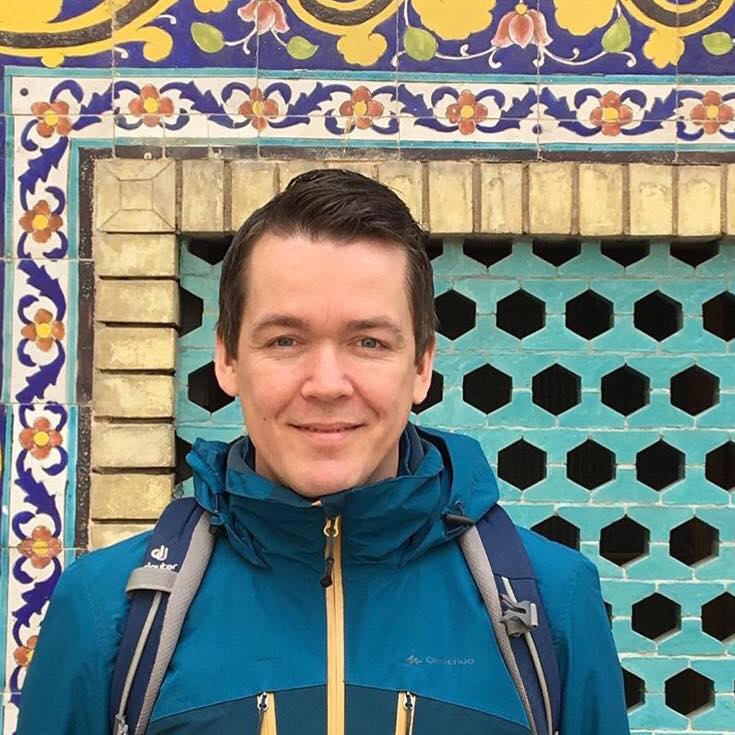 Kent started travelling for real in his early twenties and over the years the way of travelling has changed from organized tours to independent travels. Kent has probably the longest travel bucket-list in the world – which normally changes from week to week, or even day to day. While Kent is not at work in the field of education, he loves spending hours doing research for new journey, or simply just reading travel news. He enjoys musicals, a good book and a glass of good red wine.
Kent's best travel memories: The meeting with wildlife in Tanzania, magical Iran and the view of Machu Picchu.
Fun fact about Kent: The day before his InterRail was starting, he couldn't find his credit card. He panicked of thinking the trip would be cancelled. In the evening the credit card was found in the fridge – probably to cool down after a night out in town the evening before.
About LGBTQ+ (and all other travellers)
Yes, we are a same-sex couple. And we travel together. But this is not an LGBTQ+ travel blog. This is a travel blog for everyone. No matter what your sexual orientation, religious beliefs or lifestyle is, the aim of this blog is still the same: simply to inspire you to travel!
Travelling as a same-sex couple can require some special caution and attention for your own safety. Depending on where we go, we sometimes travel as any other couple, and sometimes only as "friends". This is of course an ethical discussion about personal values where there is no correct answer. We know people who only travel to so-called "gay-friendly" destinations of different reasons such as making a political statement, safety, personal comfort and possibilities to show public affection. And that's of course perfectly fine to do. For us it is important to explore a country, a culture and meet the locals. In many countries, influence from outside can help in changing a society to the better. Because of this we don't believe in boycotting certain countries. Follow yourself and your beliefs and travel wherever you want. Be open, be brave, be careful and take caution.
About the language of the blog
One native German speaker and one native Norwegian speaker writing a travel blog in English? Trust us – that can be complicated. In fact very complicated from time to time. One thing is being fluent in English, another thing is to actually use it as "work language" on a blog. Yes yes, we know!
We will always strive to write as good and proffesional English as possible, with proof reading, grammar -and spelling checks. But from time to time you might will notice some "strange" things about the language, e.g. how our sentences are built up (at least if you are a native English speaker). Other oddities also might appear. Sorry for that!
We hope anyway that this blog is written in a language which is understandable for most readers. After all it is the content and not the English skills that are the important part here. And the content we will always try our best to keep as good as possible. Hopefully this blog is still able to inspire you to do what we love the most – to travel!