This post may contain affiliate links, where we may receive a small commission if you purchase something through following the links at no extra cost to you.
Beautiful golden beaches, amazing sunsets and perfect temperature. Combine this with a taste of the orient, world-class diving and snorkelling, and history older than most civilisations. It is the perfect destination for a beach holiday in the winter. You are guaranteed sun, sea and sand, and you are close to the wonders of Luxor. Welcome to the Red Sea Coast in Egypt.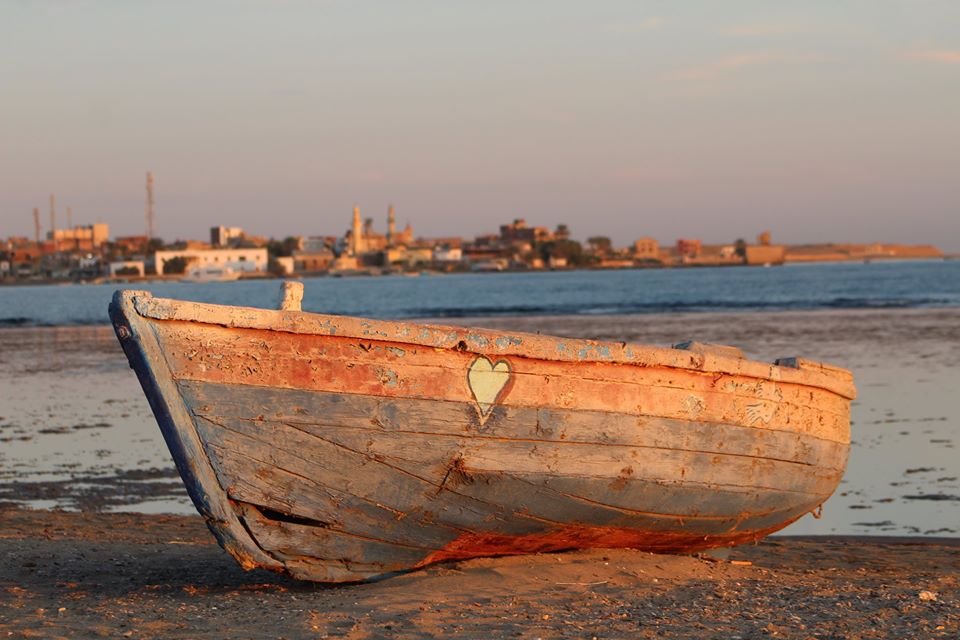 In wintertime, nothing is like a break under the sun to get away from the cold for a while. Sometimes one just needs some time to relax, recharge or simply enjoy life. The Red Sea Coast in Egypt is perfect for a short winter getaway. After some years of less tourism due to terrorism and political unrest, Egypt is now once again under many travellers' radar, and the number of visitors is increasing. With more and more direct flights from Europe, Egypt offers more options than ever. Travelling independently to Egypt is easy, and it can also be made very budget-friendly. Depending on what you want for your holiday, there are several options to choose between, from historical towns, and former fishing villages to more upmarket and glamorous holiday resort towns.
Marsa Alam Coast – beach holiday in Egypt
Located South of more known holiday destinations in Egypt such as Hurghada, Safaga and El Gouna, is the Marsa Alam Coast. This beachy stretch along the coast has two main towns; Marsa Alam to the South, and El Quseir to the North. Between these towns (and also South and North of the main towns) you can find numerous resorts, hotels and guest houses. Choosing where to stay can be a challenge. It depends on budget, holiday style, location, and facilities, or in other words: it depends on your wishes for the holiday.
The choice of accommodation matters
The options for accommodation in Egypt are several. Many big brands are found along the coast, one resort looking more amazing than the other. Be aware that many of the upmarket holiday resorts have very isolated locations. Most of them offer different variations of the all-inclusive concept, which we do recommend if you choose one of the remote resorts. This is simply because there are no (or very few) other options in the near. If you are looking for a quiet, relaxing holiday where you mostly spend your days on the beach this can be the perfect accommodation for you. Also, if your wish is a diving or snorkelling holiday this can be a good option, as most of them have a diving centre.
Personally, we don't like the all-inclusive concept because often it doesn't support the local economy as it should. The hotels are often owned by foreign brands, and when you e.g. eat all your meals there it is harder for small local, family-run establishments to survive.
If you don't fancy those big upmarket resorts, there are many other options along the coast as well. There are several mid-range hotels and some guest houses also. Many of them have a diving centre, also hotels that are not directly beachfront. Most of the mid-range options also offer some all-inclusive. Be aware that many hotels (in all price ranges) charge extra for WiFi in your room (or in general).
About the beaches in Egypt
All along the coast, there's a reef starting just off the beach. If you choose a beachfront hotel, check that they have a so-called flyer (walking bridge) at the beach. The flyer will make it possible to enter the water on the outside of the coral reef. Without a flyer, you can't enter the water at some hotels, even at high tide. The reef starts a bit more out of the beach in a few places. Here it is possible to swim without needing a flyer.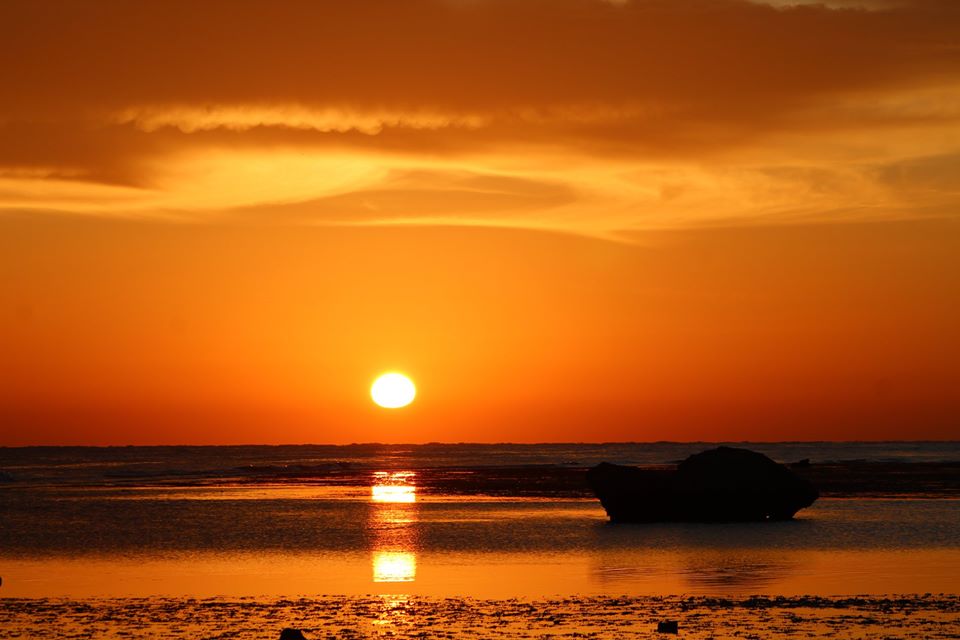 El Quseir – a historic town in Egypt
We chose our accommodation just outside the historic town of El Quseir. If you don't want to spend all your time at the beach or diving, but also are looking for some local life this is a good option for you. Within walking distance to the centre, there are several hotels and guest houses.
Previously, El Quseir was a crucial harbour town for Egypt, and it has been populated for around 5000 years. Its important harbour was a centre for export and trade between the far east and the Nile Valley. Today, this sleepy seaside town with a population of approximately 50.000 people has a quite busy city centre.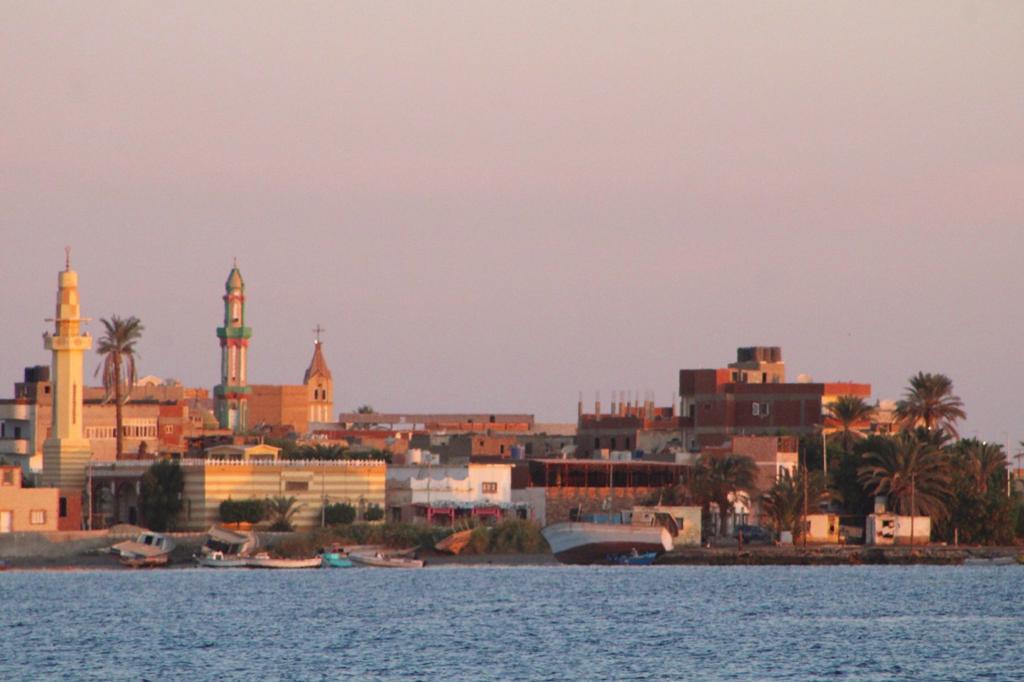 Things to do in El Quseir
Although El Quseir doesn't have any big world-class attractions, there is enough to see and do for some hours. A walk along the seafront is a nice place to start. Here you will pass some nice mosques, and also several traditional houses. Go here early in the morning if you want the beautiful sunrise over the Red Sea with a bit of an oriental taste.
Leave the main seaside promenade, and start exploring the narrow lanes and the many charming back streets. There are many examples of traditional Ottoman architecture. Look up wooden balconies and other amazing details crafted from wood.
Furthermore, there is a small Ottoman Fortress, built to protect the city in its early days. The fortress is restored, and with many original parts still intact, this is considered the main sight of the town.
El Quseir has a few nice restaurants. El Fardous is famous for its fresh seafood. It is located on the seaside promenade and is easy to find. There are also a few cafes around serving a decent cup of coffee. Arabica Coffee has a nice terrace outside their cafe and roastery.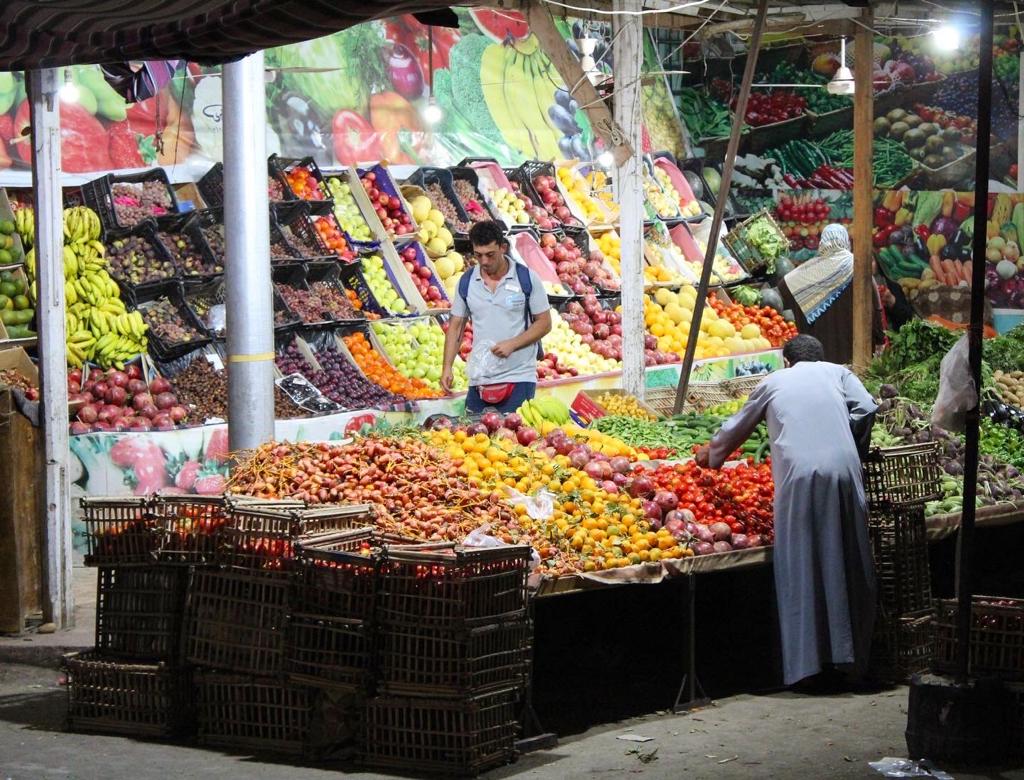 The town itself – daily life in Egypt
The biggest attraction in El Quseir was the town itself. Strolling around gives you a feeling of time gone by. The town is most active in the afternoons, especially around sunset. Then the souq comes alive, and here you will have the possibility to buy spices, tea and lots of other goods as well.
Quseir is easy to explore on your own. Unless your accommodation is far away, there is no reason to join one of the many group tours that are offered by the hotels. From your hotel, it's also possible to arrange other excursions, such as horse -or camel riding, desert safaris and a trip to Luxor.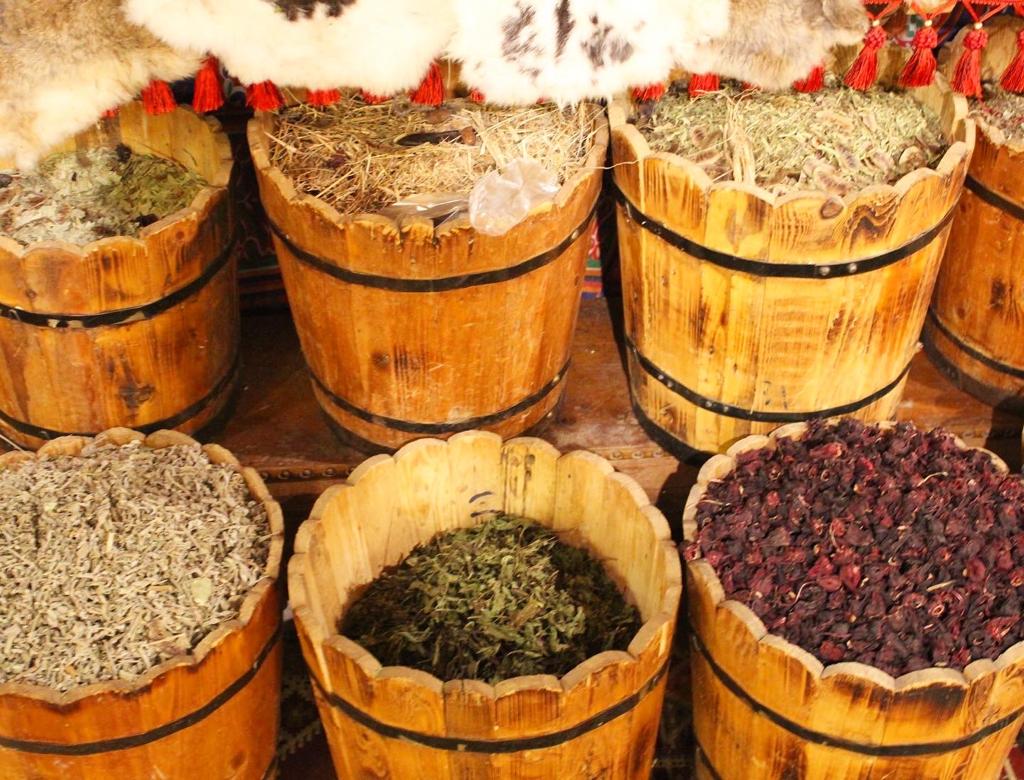 El Quseir and the beach
The beach in the town itself might not be the best one, but the hotels outside the centre have beautiful, nice and calm beaches. The reef is almost always present, so remember to check that your hotel has the flyer. Furthermore, just South of the town there is a part of the beach where the reef starts a bit further out. Head here if your hotel doesn't have a private beach or a flyer. It is only a 10 walk from the promenade, and here you can swim without worries. This is a popular spot for locals to hang out, so it will also give you a chance to interact with local families enjoying their day.
Luxor – a highlight in Egypt
No trip to Egypt is complete without visiting one or more of its ancient, historical sights. From the Marsa Alam Coast, you are far away from Cairo (possibly the best to get there is by plane), but you have another world wonder within reach; amazing Luxor. Although it is an hour's drive, it is fully possible to do a day trip to see the UNESCO World Heritage Sites of Luxor.
Private tour
For the time being it is not possible to travel independently directly from the coast to Luxor. To do this trip you need to arrange it as a trip with an officially licensed driver or a tour group. You can arrange it from your accommodation or book it online from some of the many providers offering Luxor trips.
If you should do a private or a group tour depends on how much you are willing to spend, and also on how much time you want in Luxor. Choosing a private tour a car will pick you up at your hotel and you go straight to Luxor. These trips normally give you more time to explore the ancient wonders of this magical place. Also, the time spent in the car is normally less than by bus. Expect to pay anything from €150-300 per person for the day with a private car.
Group tour
Much more affordable is a group tour with a bus. The group tour can be more than half the price of a private car. The drawback is that you sometimes will be picked up very early. Also, you have to spend lots of time on the bus while it picks up other guests from different hotels. This can take quite some time, so keep this in mind when you book your trip. Expect to pay from around €100 per person for a group tour by bus.
The price for both options normally includes all entrance fees and lunch. However, many trips also offer the possibility of a short boat ride on the River Nile (highly recommended). Normally this is paid extra. The tip is also not included.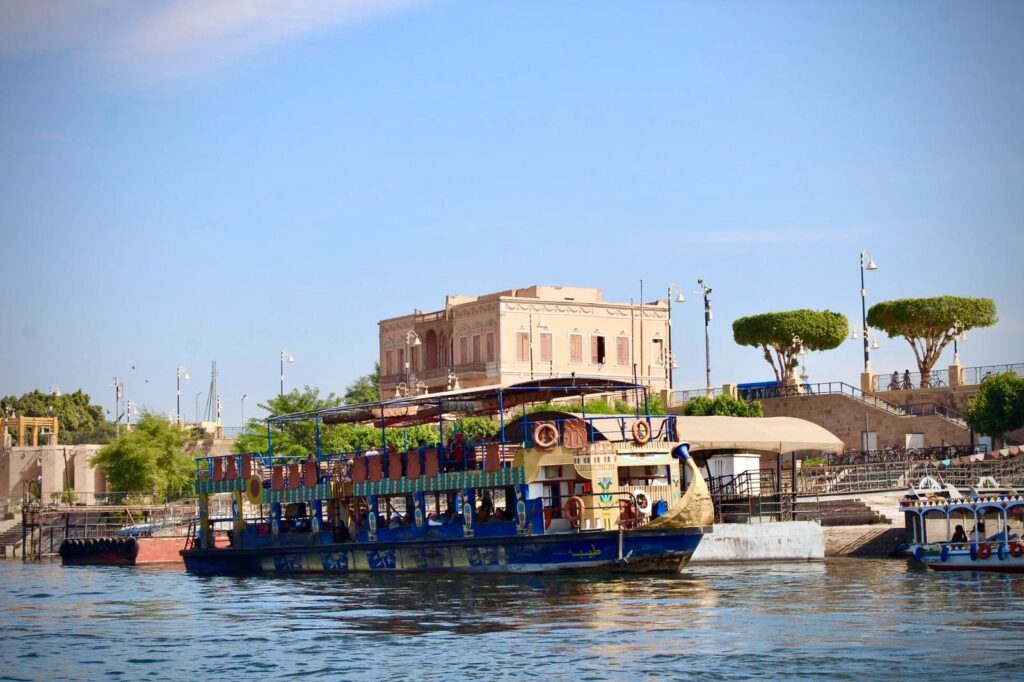 What to see in Luxor
On a short trip like this, you can't see everything that Luxor has to offer. Depending on the tour organizer you have chosen, the program can vary a bit, but they all include the most important highlights.
Karnak Temple
Located on the East Bank (east of River Nile) this extraordinary complex is truly stunning. You will see well-preserved columned halls, sphinxes and obelisks. The greatness and grandeur of this place have to be experienced. The site is large, and to see it all would take at least a day. Normally your guide will show you the main sights, and then give you time to explore more on your own and to take photos. Remember to look up while you walk around as there still are some partially surviving paintworks in Karnak.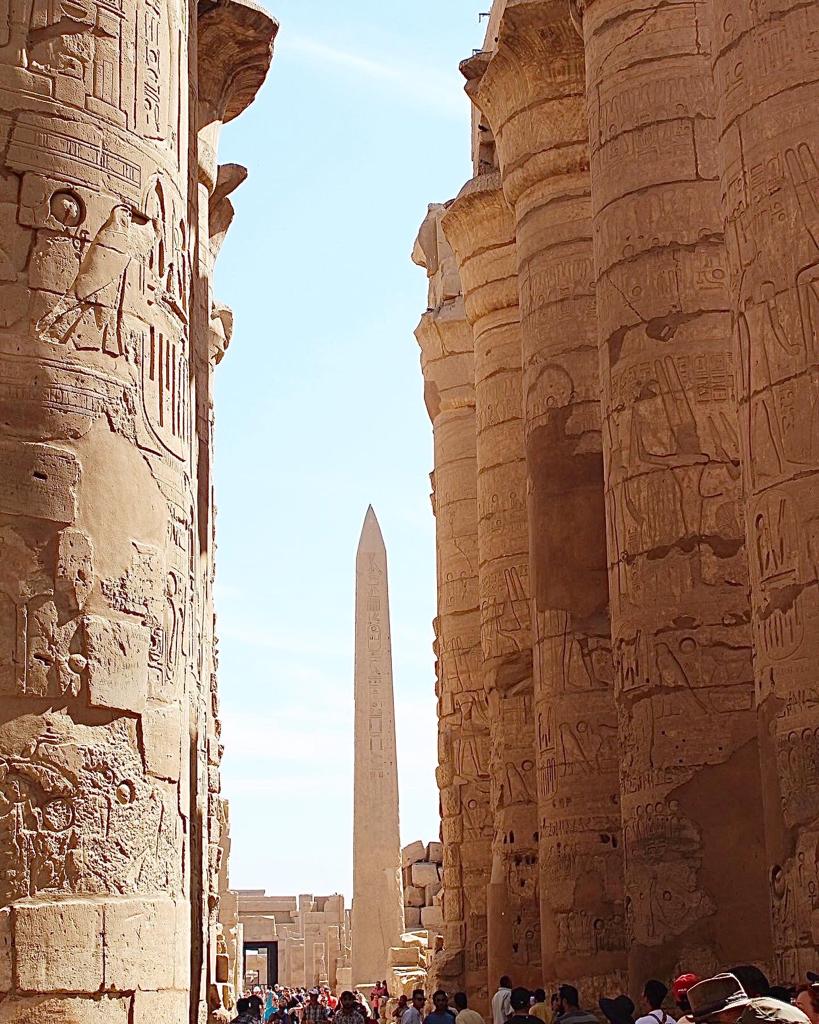 Colossi of Memnon
Normally the first stop at the West Bank of Luxor, these two 18m high statues are an impressive sight. Cut out of a single block of stone, the statue represents Pharaoh Amenhotep III who reigned in Egypt during Dynasty XVIII. No wonder the status rises so majestically and impressive.
Temple of Hatshepsut – one of the few female pharaohs in Egypt
This mortuary temple was built for Pharaoh Hatshepsut. As one of only two historically-confirmed female Pharaohs, Hatshepsut was a powerful woman who reigned for over twenty years. Her temple is very impressive both at a distance and close-up. There are many partially surviving reliefs and paintworks in the temple which you should not miss.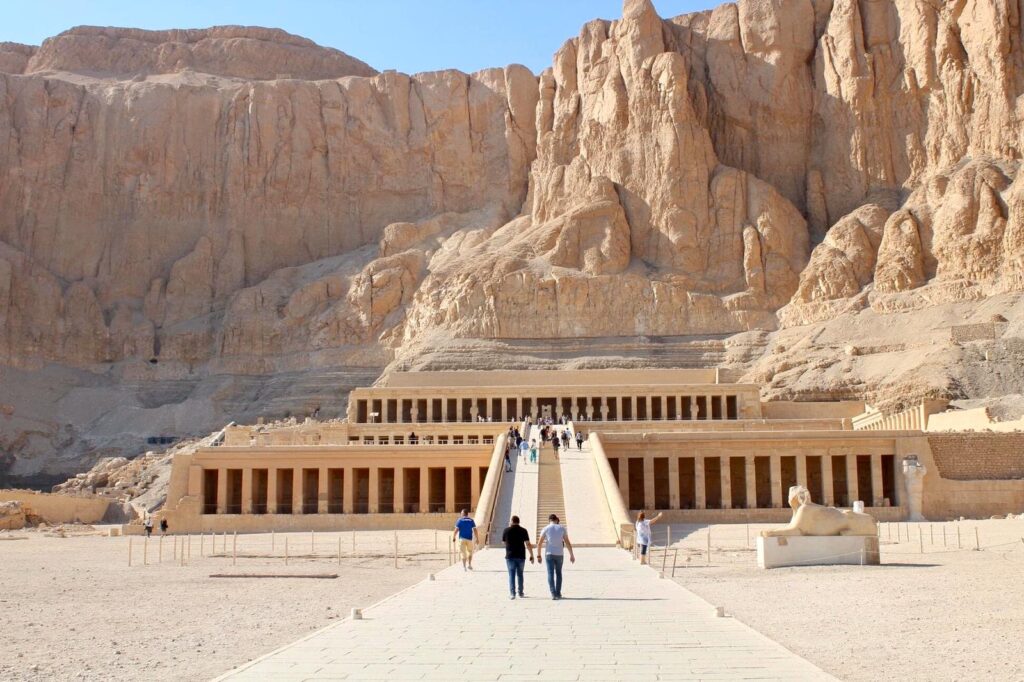 Valley of the Kings – the best of the best in Egypt
The valley beneath the pyramid-shaped mountain peak of Al Qurn (The Horn) was chosen as the royal burial place by the pharaohs of the New Kingdom (1550–1069 BC). The tombs here have suffered from robbery and treasure hunters, but there are still amazing things to explore. Some of the tombs are open for visitors, and normally your entrance ticket includes a visit to three of the tombs. Pay a visit to the tombs of Ramses IV and Ramses III which are normally included in your ticket. Most famous, although not most impressive, is the tomb of Tutankhamun, discovered by Howard Carter in 1922. The tomb was intact with all its treasure when found. Today most treasures are at the Egyptian museum in Cairo.
You need an extra ticket to enter the tomb of Tutankhamun, and also for a few other tombs as well. Be aware that you need to purchase an extra photo ticket (€17,50) if you want to take photos with a camera. Taking photos with your phone is allowed free of charge.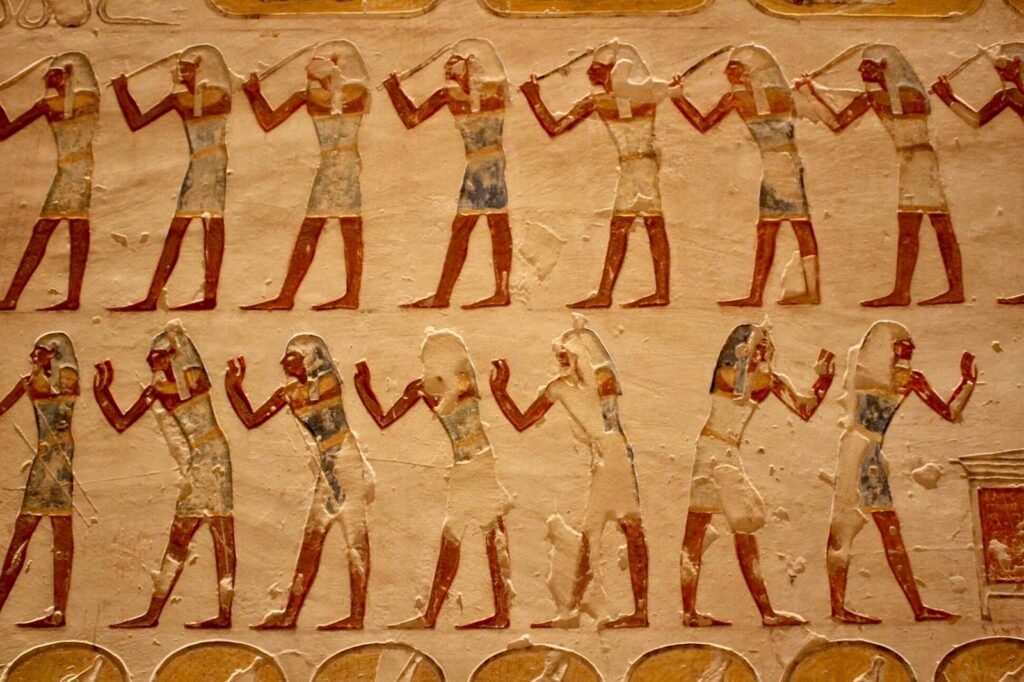 Is a day trip to Luxor enough?
Well, definitely not, but it is a good start. If this is your only option, a trip like this will show you the highlights, and give you a taste of ancient Luxor. But the time you have at each stop is not nearly enough. Therefore, if you stay at the coast it might be a better option to arrange an overnight trip to Luxor, or even better a two-night trip. There is so much to see and discover on both sides of the River Nile. The West Bank itself needs at least a full day to see it all, and the East Bank at least the same amount of time. Also, the city of Luxor is worth some time to explore, with its souks, mosques and local life.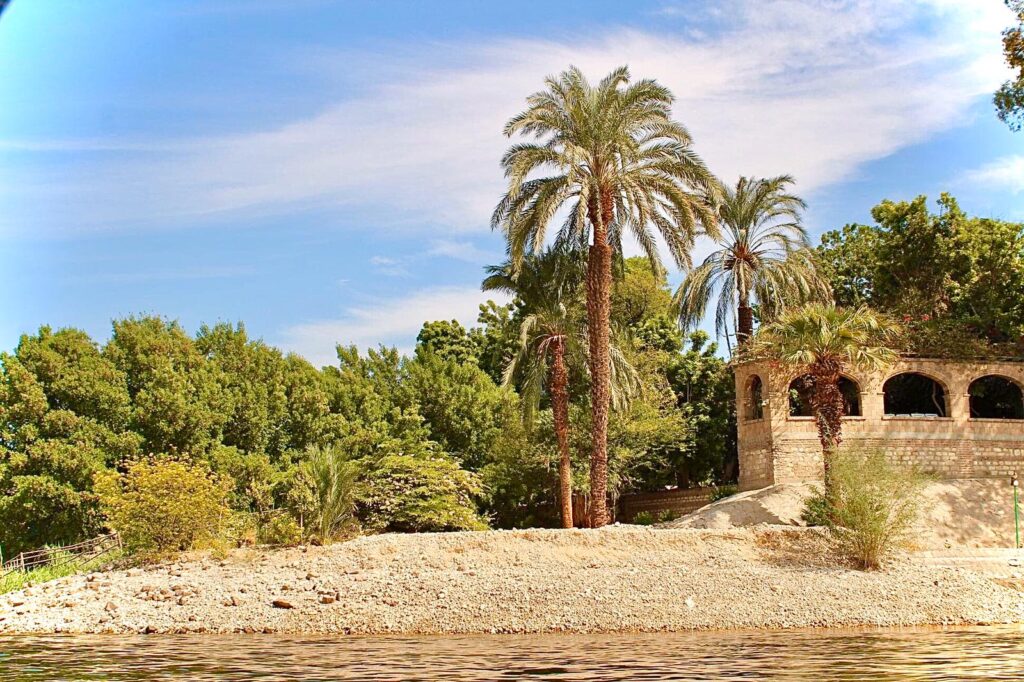 Getting there and around
Marsa Alam International Airport is located approximately 75km south of El Quseir. Ask your hotel to arrange a transfer for you. You can also fly into Hurghada more North, and take a taxi from there.
Local transport along this part of the coast is very limited, but some few buses run daily making it possible to travel South to Marsa Alam or north to Hurghada, or even all the way to Cairo. Often a taxi will be the better option for travels along the coast.
Egypt is a low-cost country for travelling, but nothing about the taxis on the coast is low-cost. Be prepared to be over-charged even for short rides. However, if you choose local transport, money can be saved. Depending on the situation in the country, sometimes these buses are not allowed to transport tourists but only locals. Ask your hotel for the latest updates.
More Inspiration
Maybe you are looking for a beach holiday elsewhere than Egypt? India has beautiful beaches as well. Here you can read about Kerala, often referred to as "God's Own Country". Rather wanna go to the Mediterranean Sea? Here you can read about Malaga and what to do there.