Saigon or Ho Chi Minh City is one of the biggest cities in Southeast Asia. It is buzzing, loud and busy. Compared to Hanoi, Saigon is very modern and essential for business life in Vietnam. Because of this, you will find lots of new and modern coffee shops in Saigon, where locals and tourists enjoy the best coffee in Saigon.
During our trip through Southeast Asia, we already found great coffee in Chiang Mai and Chiang Rai in Thailand. Thailand might not be as famous as Vietnam for coffee production but there are lots of coffee farmers in North Thailand as well. Vietnam is the second-largest coffee-growing country in the world and is famous for its coffee culture.
TIP: Travelling to Thailand as well? Here you'll find more posts from Thailand: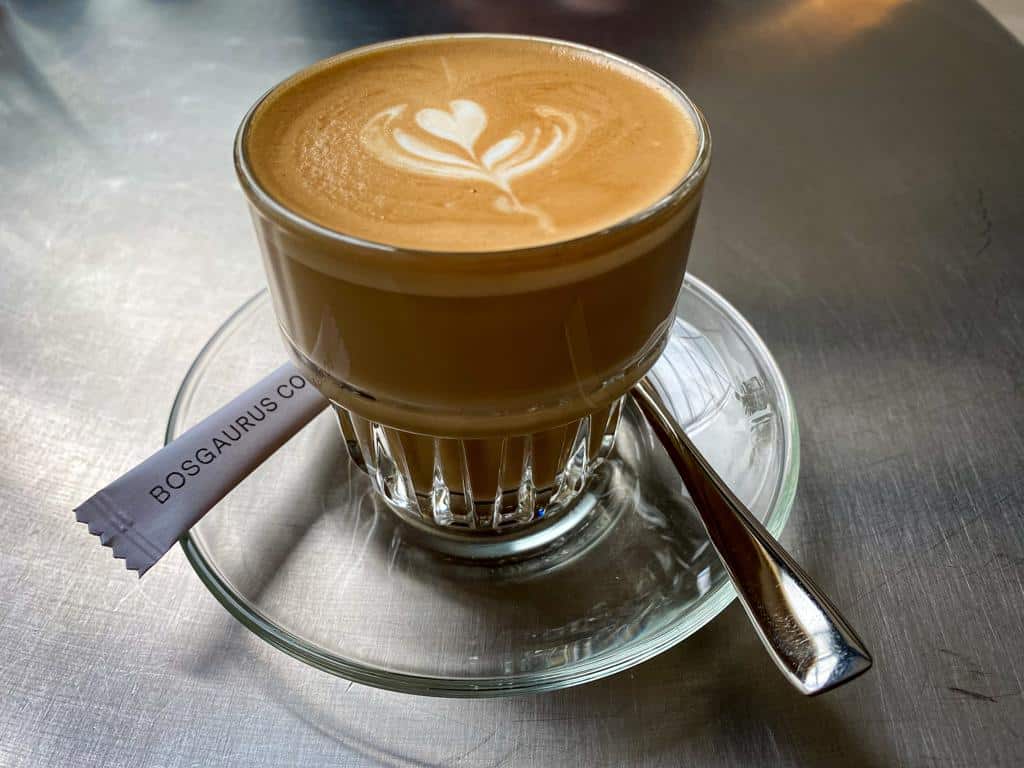 Maybe you are visiting Saigon as part of a larger journey in Vietnam, where you might have been to places such as the Mekong Delta, Hoi An, or Hue. Maybe you even have been travelling from Hanoi to Saigon by the Renunciation Express Train, and if so, then you probably already know that one of the best things to do in Hanoi is trying some of the best coffee in Hanoi
The centre of Saigon is very walkable and you will find these great coffee shops always close to the main tourist attractions, e.g. the Independence Palace or the War Museum. While you explore the huge and often very hot city of Saigon, you also need some breaks to relax and cool down a bit. Read on for where to find the best coffee in Saigon.
There are of course many more coffee places in Ho Chi Minh City but in this blog post, we focus on speciality cafes and coffee roasters in Saigon. These are our favourites of the best coffee in Saigon.
Map of the best coffee in Saigon
Saigon Coffee Roastery
Saigon Coffee Roastery is one of the best addresses to find the best coffee in Saigon. It was founded by Barista Phap Vo, a known person in the Barista world in Vietnam, with the desire to share experiences and create a professional cafe environment for young people.
You can get coffee beans from Dalat, Vietnam but also beans from Kenya or Ethiopia. The professional baristas will prepare delicious coffee for you.
The cafe is a popular hangout for everyone. It is hidden in a small alley with a lovely in- and outdoor space. They offer small dishes and vegan milk options, such as almond milk.
And if you plan to buy souvenirs in Vietnam, Saigon Coffee Roastery offers coffee beans and Drip bag coffee (which is perfect for travelling).
Saigon Coffee Roastery
232 Đ. Võ Thị Sáu, Phường 7, Quận 3, Thành phố Hồ Chí Minh 70000, Vietnam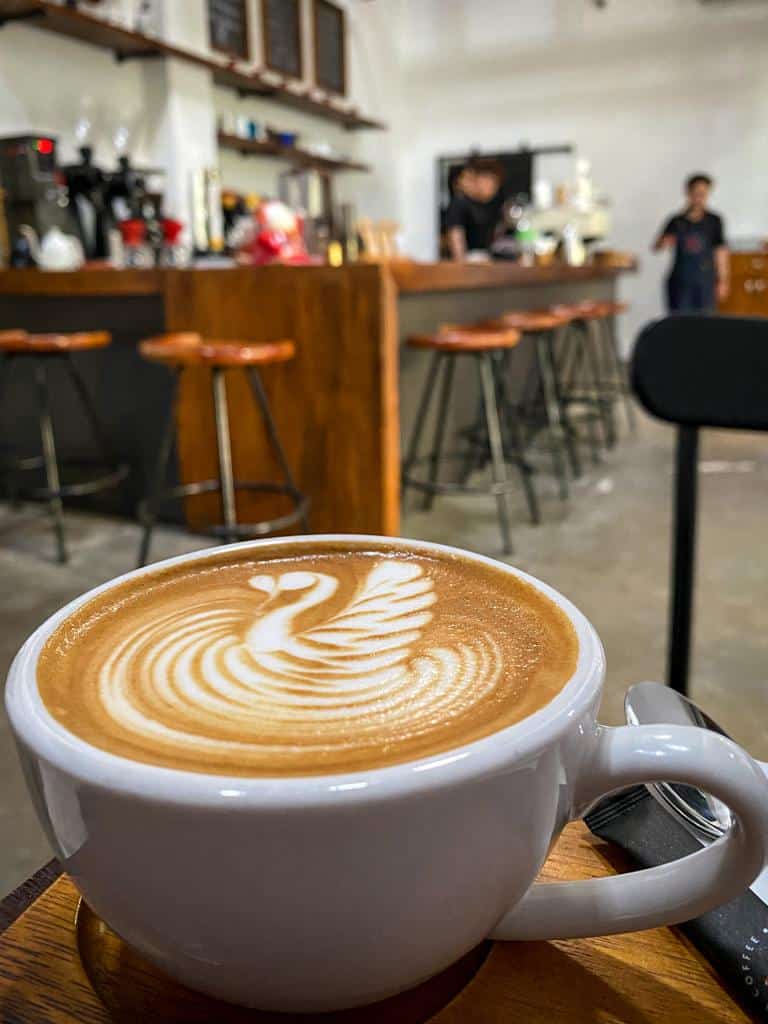 Bosgaurus Coffee Roasters
Bosgauraus Coffee Roasters is one of the places to find the best coffee in Saigon. The cafe is very minimalistic and modern. There are indoor and outdoor seating areas to enjoy great coffee.
It is a friendly hangout to meet friends or to do some remote work. Besides a huge selection of hot and cold coffee, you find an extensive menu for all-day breakfast, sweets or fresh smoothies and juices. Our favourite dish was sourdough bread with eggs benedict.
The cafe is located in a quiet area and is easily accessible from the centre of Saigon.
Bosgaurus Coffee Roasters
1D5, 92, Villa, Nguyễn Hữu Cảnh, Saigon Pearl, Bình Thạnh, Thành phố Hồ Chí Minh 700000, Vietnam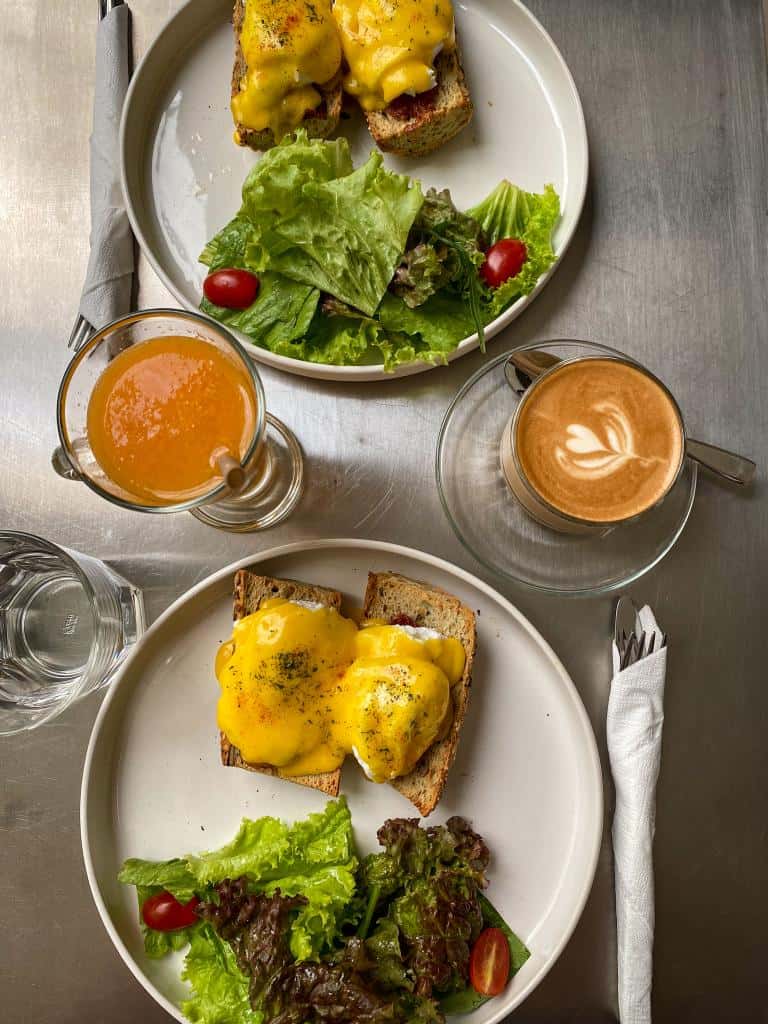 PERCE%T Coffee
This coffee place is a very popular spot for students and teenagers to meet, study or just hang out together with a nice cup of coffee.
PERCE%T Coffee has several floors and large tables to study or work together in the cafe. Large windows give lots of light in this Scandinavian-styled cafe. It is located in a busy area with lots of accommodations and restaurants and close to the party street of Bui Vien.
Due to its size and popularity, this cafe can get very crowded and a bit loud.
PERCE%T Coffee Phạm Ngũ Lão
159 Đ. Phạm Ngũ Lão, P, Quận 1, Thành phố Hồ Chí Minh, Vietnam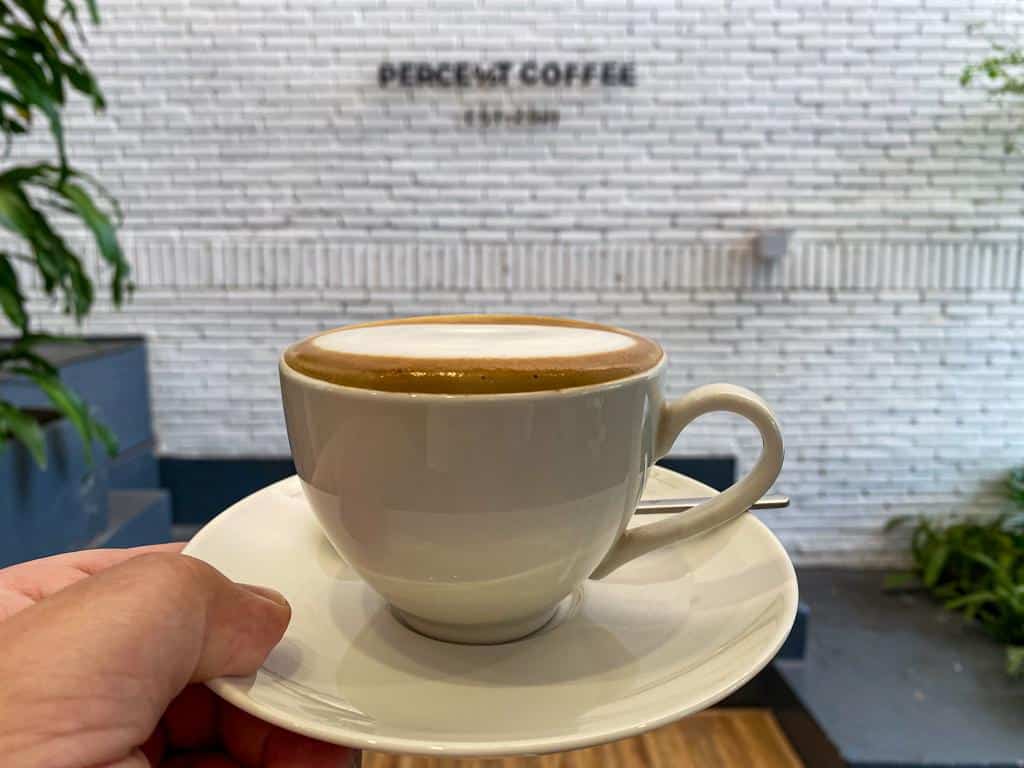 43 Factory Coffee Roaster
This place is probably one of the most special ones we have ever been to. It is not like a regular cafe, it is more a place for a unique coffee experience in Saigon. If you only look for a quick cup of coffee, this is maybe not the right place: 43 Factory Coffee Roaster will give you a very special experience with lots of information and knowledge about their coffee beans, their products and the coffee growing regions.
Expect to pay a high price for your coffee but it should be worth it. It is more like a coffee tasting than a regular coffee meeting. Passionate baristas will help you to choose the best brew for you. Working with small coffee farmers from around the world is a great concept. Each brew is presented with an information card about the farmers and transparent trading costs.
It is located in a building which doesn't look like a cafe at first sight. You need to go upstairs where you will see some coffee machines and other equipment. The interior is simple and basic because they want to focus on preparing the best coffee for their customers.
The staff of this very specialized cafe in Saigon is well-trained, knowledgable and helpful to make your coffee experience very unique and unforgettable.
Besides enjoying one of the best coffee in Saigon they offer bread and pastries there as well.
43 Factory Coffee Roaster
178a Pasteur, Bến Nghé, Quận 1, Thành phố Hồ Chí Minh, Vietnam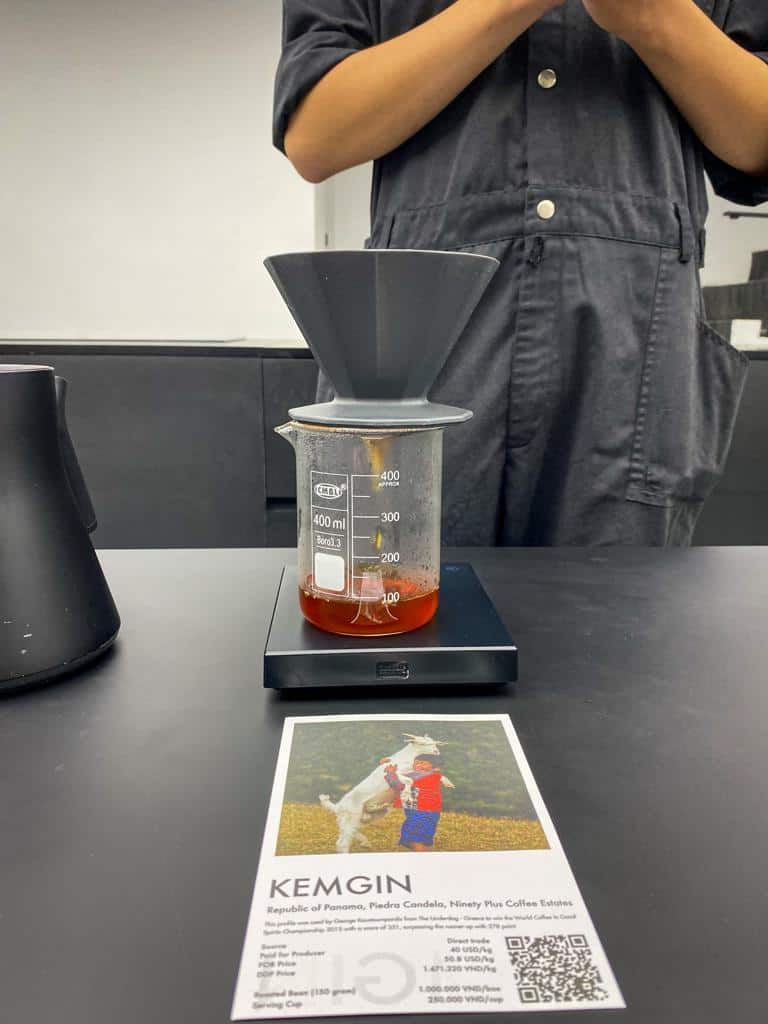 Rang Rang Coffee
This coffee place has several locations all over Saigon. We visited the cafe which is just around the corner from the Opera.
Rang Rang Coffee is a modern cafe with lots of indoor seating over two floors and a few outdoor seats.
RANG RANG COFFEE's selection of beans always exceeds the speciality grade standard score. They only accept speciality coffee to organic standards and sustainably grown.
In their cafes, you can choose between hot and cold drinks, cakes and pastries. You can also buy coffee beans for your home. Helpful and friendly workers will help you to find the right bean or the best coffee in Saigon.
Rang Rang Coffee
74 Hai Bà Trưng, Bến Nghé, Quận 1, Thành phố Hồ Chí Minh, Vietnam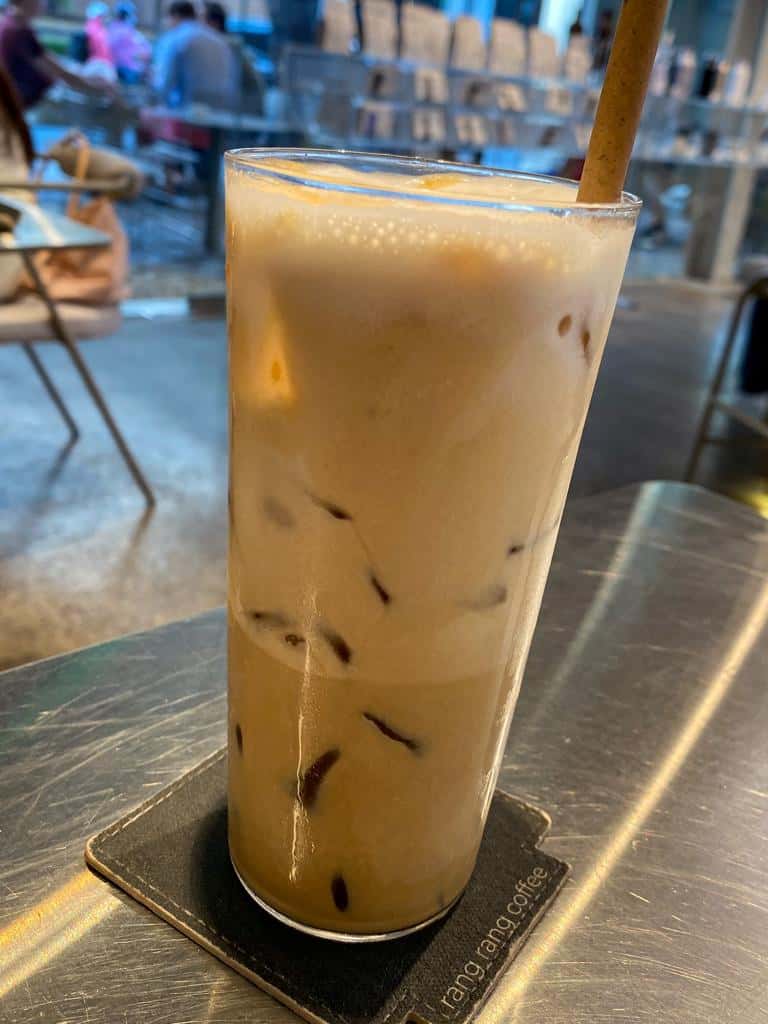 Every Half Coffee Roasters
This modern cafe is located in a quiet street. The roastery is in the same building and maybe you can even watch some workers during the process of roasting the coffee beans.
The cafe offers different seating inside and outside. With the decorative plants, it feels a bit urban and gives the cafe a nice, calm atmosphere. With all these large windows it makes this cafe very warm and cosy.
When you order your coffee you can actually choose which milk you would like to have with your drink. There are several kinds of milk you can choose from.
The service at Every Half Coffee Roastery was very friendly and professional and the cafe was definitely worth visiting and enjoying one of the best coffee in Saigon.
Every Half Coffee Roasters
6E Tú Xương, P, Quận 3, Thành phố Hồ Chí Minh 700000, Vietnam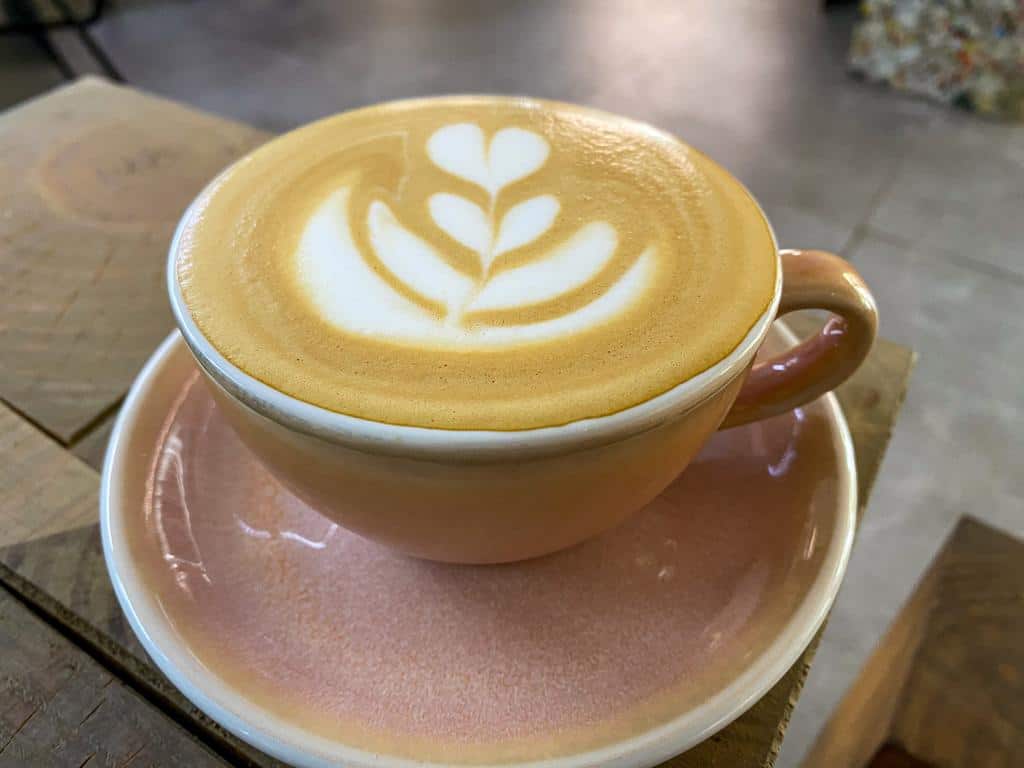 Epic Coffee Roasters
Another great place where to find the best coffee in Saigon is Epic Coffee Roasters. The cafe is centrally located in Ho Chi Minh City and is a popular hangout for teenagers, students and expats, so it can get busy and crowded sometimes.
There is nice outdoor seating and lots of tables inside the air-conditioned cafe. Besides a large coffee menu, you can also find lots of typical Vietnamese drinks, e.g. smoothies and juices and pastries.
Epic Coffee Roasters
49 Ngô Thời Nhiệm, Phường 6, Quận 3, Thành phố Hồ Chí Minh, Vietnam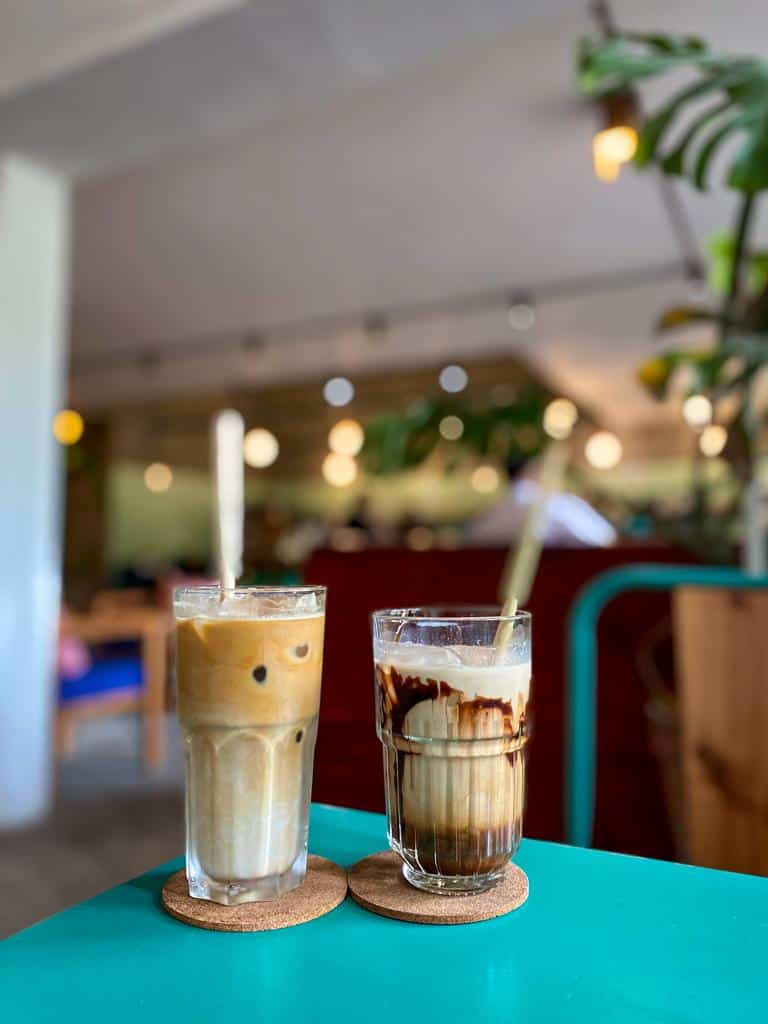 innominatus speciality coffee
It took a bit to find this cute cafe because it is not on the ground floor. You need to walk upstairs to where other shops and stores are and Innominatus speciality coffee. Like many other cafes in Saigon, you are able to sit outside on the balcony to enjoy your coffee or inside.
The cafe is small but they offer great coffee which is roasted by Tractor Coffee. As usual in Vietnam, you can have all coffee either hot or cold (with ice). Their coconut coffee is delicious. And if you are looking for some sweet bites, this is the right place. You can also find fresh pastries and cakes there.
You can buy coffee beans for your home there as well.
innominatus speciality coffee
42 Tôn Thất Thiệp, Bến Nghé, Quận 1, Thành phố Hồ Chí Minh, Vietnam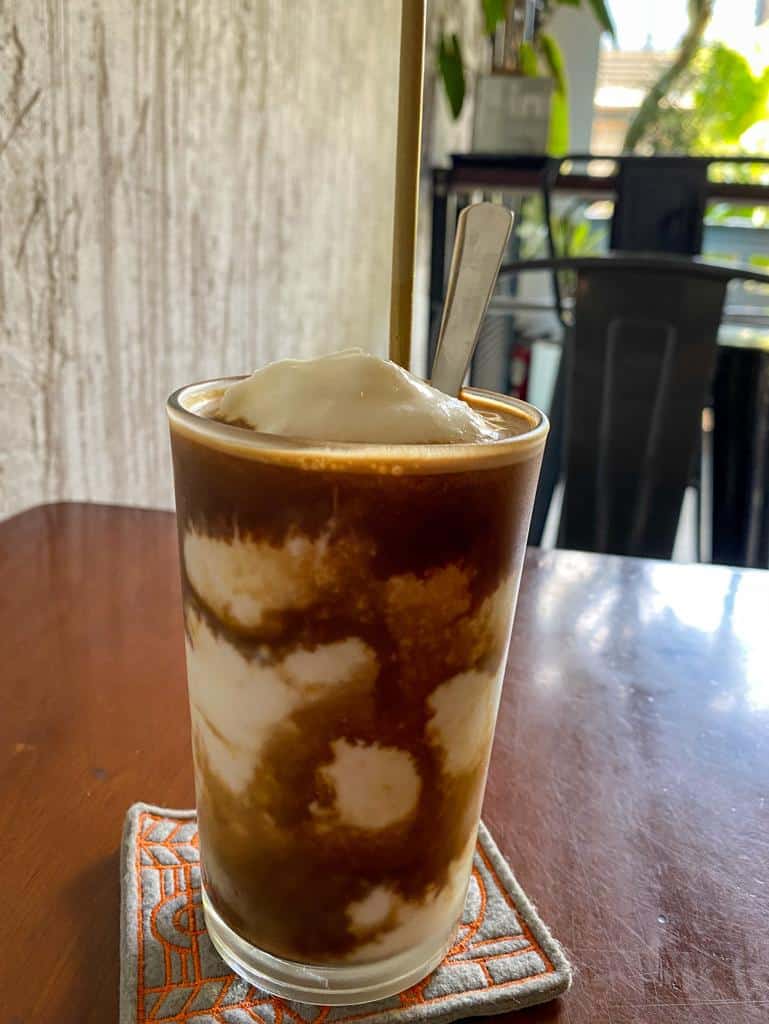 We hope you will find the best coffee in Saigon. Let us know in the comments if you have visited one of our favourite cafes in Saigon.