This post may contain affiliate links, where we may receive a small commission if you purchase something through following the links at no extra cost to you.
The Giant in the East. With 11 time zones, it stretches from Europe in west all the way to Far East Asia. The largests country in the world has it all. From jaw-dropping landscapes with high mountains, volcanos, long rivers and huge lakes, to historic cities and picturesque countryside. A country filled with history, art and culture, some of the worlds greatest museums and unbelivable palaces. Welcome to Russia!
All of a sudden Russia jumped almost to the top of our bucket list. This post will give you a brief overview of a twelve day itinerary. It will also give you some practical information on traveling in/to Russia. For more details we recommend to read the other posts from Russia with specific information on the different places we visited.
Russia is huge, really huge, so to choose where to go can be the difficult part. As this was our first visit, we chose the two largest cities, Moscow and Saint Peterburg. In addition we also wanted to see some of the countryside in combination with some smaller towns.
Moscow – a melting pot with a mix of everything
Moscow is a huge mega-city. Often ranked the second largest in Europe after Istanbul, with a population of over 12 million people. Sometimes it ranks number one, depending which list one check. This means it takes time to explore the city. If you want to see it all you would need several days, maybe weeks.
Start with the most obvious; the Red Square. Here one gets a first glimpse of the power house of Kremlin, the many beautiful buildings surrounding the Red Square, and of course the magnificent Saint Basil's Cathederal. A visit to the Kremlin is also possible to see the palaces and the many churches there. The entrance is at the opposite side of Kremlin from the Red Square. We recommend to go early, as it can get crowded.
Another highlight is a tour of the Moscow underground, where you will find the most beautiful metro stations, some of them with huge chandeliers reminding more of a palace than a metro station. By purchasing a single ticket you can use it a whole day, as long as you don't leave any station. This way it makes it possible to spend quite some time exploring the stations.
The architecture and the art
Characteristic for Moscow is its different architecture styles. We had a wish to see some typical, monumental Stalinist bulidings, and chose to see some of the so-called Seven Sisters, seven skyscrapes ordered built by Stalin. Depending on where you are in the city, many of them can be reached by foot, and some of them are just a short metro ride away.
Moscow offers great art museums showing world class art, with Pushkin Museum of Fine Art and State Tretayakov Gallery being the highest rated.
Here you can read more about what to do in amazing Moscow.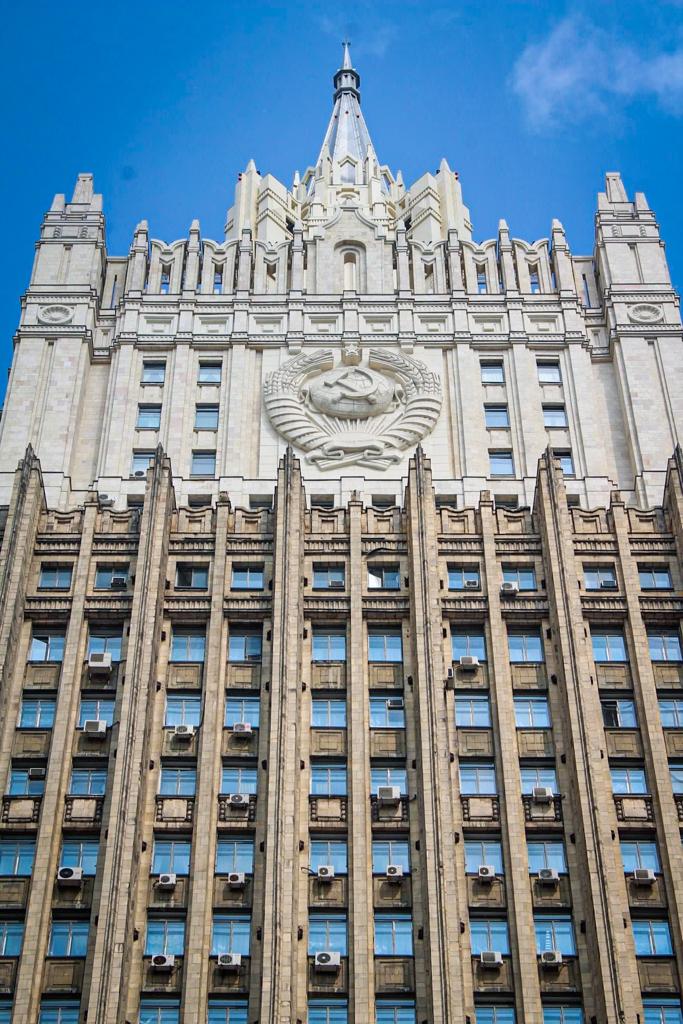 A taste of the Golden Ring
The so-called Golden Ring of Russia is a collection of historical, medieval towns located north-east of Moscow. With limited time one couldn`t visit them all. We chose a short stop in Vladimir, before heading to Suzdal where we spent the night.
The city centre of Vladimir, where most sights are located, is walkable from the train station. The many churches are the main sight in Vladimir. Already on a distance one can see some of the many onion-shaped domes towering over the landscape. For us the two main sights were the Assumption Cathederal, and the Cathederal of St Dmitry. Both are added to the Unesco World Heritage List.
The Old Vladimir Museum is another a place of interest. The same goes for Georgievskaya Ulitsa, a a pedestrian street with houses restored back to its old days. The most interesting part of this street is actually the viewing terraces with great views over the surroundings.
Suzdal
Next up was beautiful Suzdal, reached by a local bus from Vladimir. This picturesque, tiny town is such a treasure. The most important sights in Suzdal are the Saviour Monastery of St Euthymius and the Suzdal Kremlin. You will also find several other monasteries and churches to explore.
For us, the biggest attraction was the town with its surroundings itself. A small river runs slowly through the area, an area dotted with the most colorful wooden houses. Some of these houses are so richly decorated, so full of details. A walk along the river and through the residencial areas is highly recommended.
Here you can read more in detail about our visit to Vladimir and Suzdal.
Saint Petersburg – a sparkling diamond
Does a city like this really excist? Yes indeed, and luckily, Peter the Great's desire for power led to the founding of this marvellous city. A city full of grand buildings with grand facades, spires and golden domes. Combine this with canals, world class art and some amazing palaces. Then you have Saint Petersburg.
Without doubt, the main attraction in Saint Petersburg is the State Hermitage Museum, which ranks as the second largest museum in the world. In 360 rooms one can take a look at the over three million items at display. The Winter Palace is a part of the Hermitage and is also a must-do to visit. We recommend to buy the two-day ticket as one day is simply not enough. Purchase your ticket online, and you can enter the museum from a separate entrance and avoid the long line.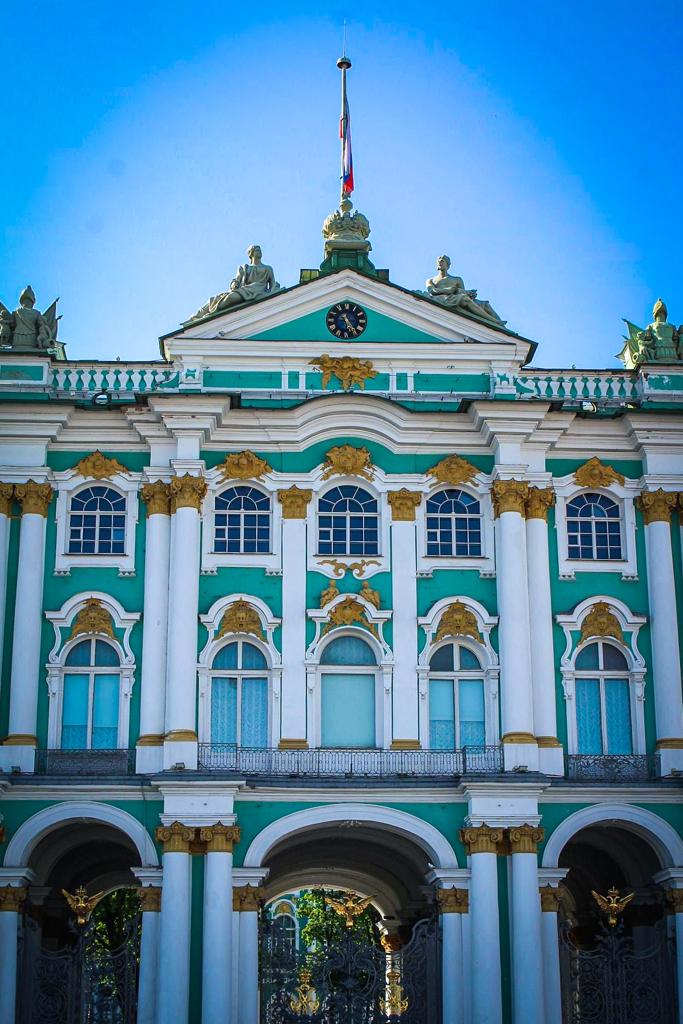 Other places of interest in Saint Petersburg
Saint Petersburg has several nice churches. The most impressive ones are St Isaac's Cathederal, Kazan Cathederal and the Church of the Saviour on the Spilled Blood. For us Saint Isaac's was the greatest experience and, the view from the dome is nothing but spectacular.
Ever heard of Fabergé? The famous Jeweler? In Saint Petersburg there is a museum dedicated to the works of Fabergé, and of course the museum is in another marvellous palace. The highlight in the museum are the nine of the famous imperial Easter eggs.
Just outside Saint Petersburg two other great palaces are located; Peterhof and the Catherine Palace. We recommend to visit one of then. We chose beautiful Peterhof for its gardens with its many fountains. Peterhof can be reached by boat, train or bus.
Another highly rated sight in Saint Petersburg is the Peter & Paul Fortress, especially for those interested in history. The entrance is across the Ionnovsky Bridge.
For us the best thing about Saint Petersburg is the city itself. The streets, the people, the architecture. We loved wandering around the streets, along a canal or to one if many beautiful squares in the city.
Here you can read more about what to do and see in Saint Petersburg.
Before departure – how to get visa to Russia
Most likely you will need a visa before traveling to Russia. Obtaining a visa can be a bit of a hassle, but if you follow all steps required from the embassy in your country it should not be a problem.
To get a visa you will probably need an invitation letter from Russia. There are several ways to get the invitation, and the easiest way can be to book and pay (a non-refundable) rate at any accomodation and they will provide you the information letter for free or a small fee. We do recommend to contact your accomodation before paying, to get a confirmation that they will give you the invitation if you stay with them.
The challenge for us, here in Berlin, was that we couldn't get any apppoinment at the embassy. The times for online booking were all reserved, and we could not reach anyone at the ambassy by phone. It all ended with us contacting a visa agency and let them handle the process. It costs more (for us the price trippled) but worked out very well, and made traveling Russia possible for us.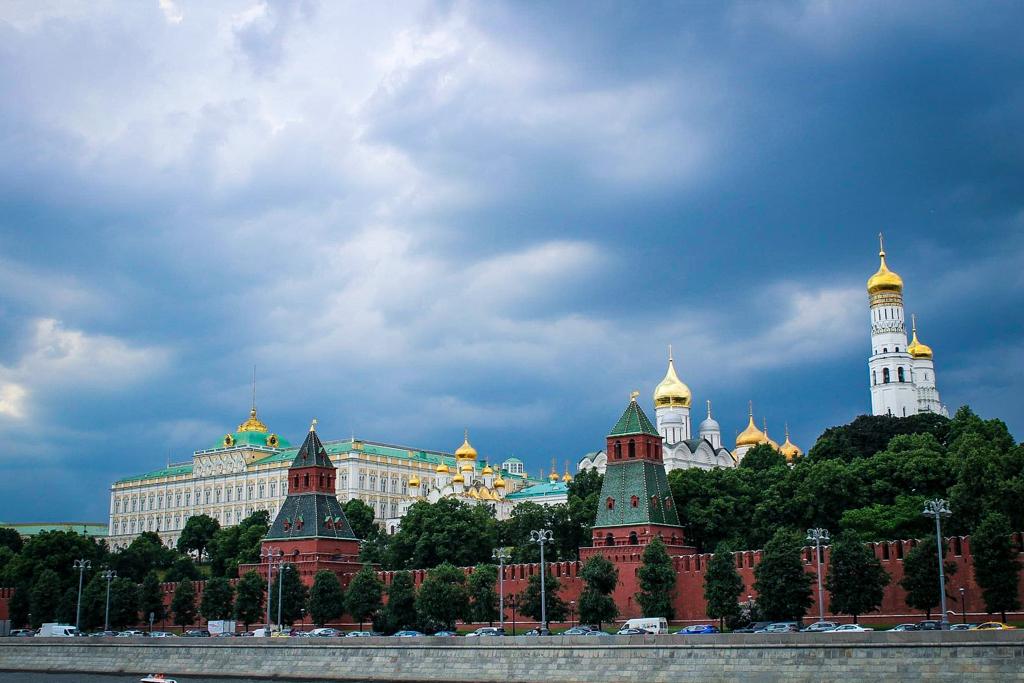 Getting there and around
Russia by plane
With several airlines offering direct flights to Moscow, it's a wonder that not more people are traveling Russia. Most big airlines fly to Moscow from all over Europe, direct or with one stop en route. The same goes for Saint Peterburg; several airlines opreates also here. We flew low-cost airline Pobeda direct from Berlin to Moscow Vnukovo (VKO).
Russia by train
It is also possible to arrive Russia by train. There are trains to Saint Petersburg from Helsinki and Tallin, and to Moscow one can arrive with train from e.g Paris, stopping in Berlin on its way. Several other countries also have train connections with Russia.
You can buy train tickets for domestic (and international) trains online. By clicking here you will be rediretcted to the offical site for the Russian trains. You need to register with a profile before you can purchase tickets.
Of course you can also buy your tickets directly at the station. Based on experience, we do recommend to buy your ticket as early as possible, and minimum the day before you plan to travel. Be aware that you don't get every tickets in all stations. This means that in e.g. Moscow you can't go to any station to buy tickets for all routes, as only specific stations sell tickets for given routes. Yes, we know. It is confusing – but it worked out very well.
Getting around
Russia is well connected with trains, and there is an extended network of domestic flights. Some cities are served by long-distance buses, and local buses goes in the countryside.
In the bigger cities the metro works perfect, and you will find trams and buses as well. Moscow and Saint Petersburg are also quite walkable, so many sights can be reached by foot.
We always felt safe when traveling Russia, also in the big cities, but we do recommend to be careful, not walking alone in dark, empty alleys at night time. The biggest threath in Moscow is supposedly to be bitten by street dogs, but we can hardly remember we saw any at all.
More inspiration
Maybe you are interested in visiting other places in Eastern Europe as well? In Poland we have visited the beautiful citites of Poznan and Wroclaw. Should you wish to go more south, you can read about our journey through three countries at the Balkans. Read about Saxony – the fairytale state of Germany, for inspiration to visit former Eastern Germany.