Malaga is one of the most known cities along the Spanish coast. But what is it with this city that attracts thousands of visitors every year? Is it only for the beaches and cheap Sangria, or is it more to Malaga than that? Well, the answer is simple. Malaga has it all. It's a bustling big city with world-class art, a beautiful old town, great architecture and history. Combine this with mouth-watering tapas, great shopping, sun and beach life. Then you have it. Malaga. Read on for our best Malaga tips and things to do in Malaga for 24 hours in the city.
We've all heard about it and, to be honest, Malaga was never on our list of places to visit. When hearing the name we only thought of mass tourism, overcrowded beaches, parties, loud tourists, tacky souvenir shops and group tours. In general, we didn't have a very positive idea of the place. The question was: Could Malaga really be like that, or could we be mistaken?
The answer is simple: Yes, we were mistaken. Malaga is a popular Spanish destination, and far from all come just because of the beaches and the party. Yes, Malaga has mass tourism, but it also has so much more to offer. Malaga is big enough to spend days on end, but it's also small enough to visit for a day or two. This post gives you our best Malaga tips, and if you, like us, have only 24 hours to explore the city, this is the best thing to do in Malaga – without having to stress around to see it all.
TIP: Read our post from nearby Granada for the ultimate city break in Spain
1. Centre Pompidou Malaga: World-class art – Vol I
Centre Pompidou Málaga opened in 2015 as the first branch outside France. It was planned as a Pop-Up gallery lasting for five years with an option for another five-year extension of the project. The city of Málaga pays € 1 million annually to the Centre Pompidou in Paris for the brand and for using their collection.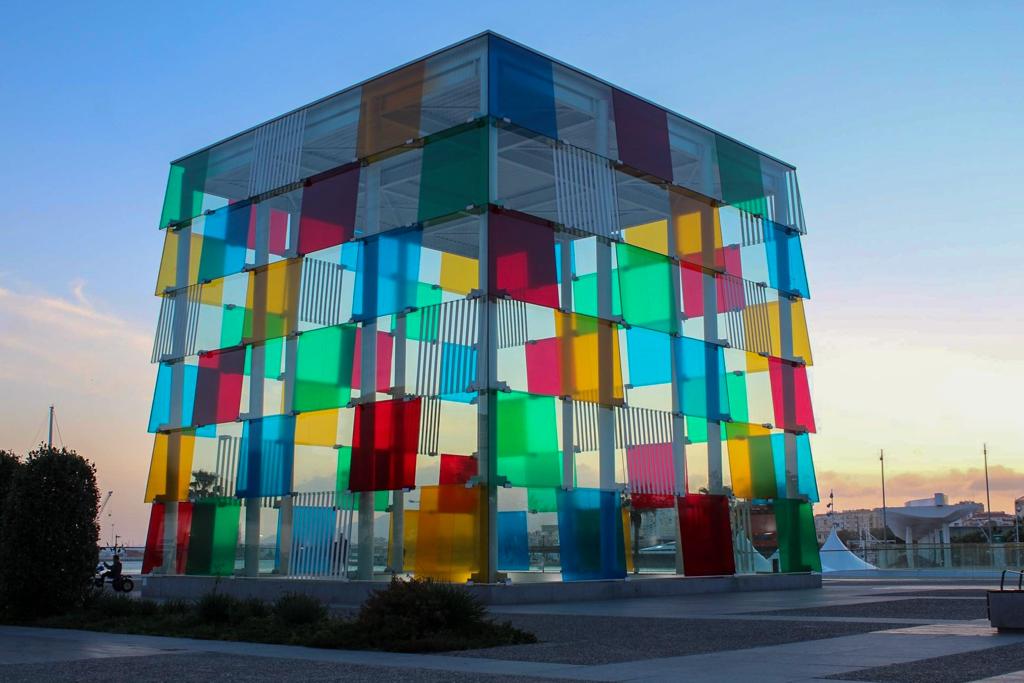 The museum has two exhibitions, one permanent and one temporary. Both have world-class art with big names such as Picasso, Chagall and Miró. At the time of our visit, the temporary exhibition was dedicated to works by Henri Matisse.
TIP: Berlin is a great city if you like to visit museums. Our post on Museums in Berlin will give you all our favourites!
The museum is located directly on the promenade along the water and is easy to find. Look for a colourful cube. The museum is located directly under the cube.
Before you go – How to visit the Centre Pompidou Malaga
Opening hours Centre Pompidou Malaga in the winter (Sept 16th – June 14th)
Opening hours Centre Pompidou Malaga in the summer (June 15th – Sept 15th)
Closed Tuesdays
General admission: €9 (for both exhibitions)
It can get crowded – purchase your ticket in advance online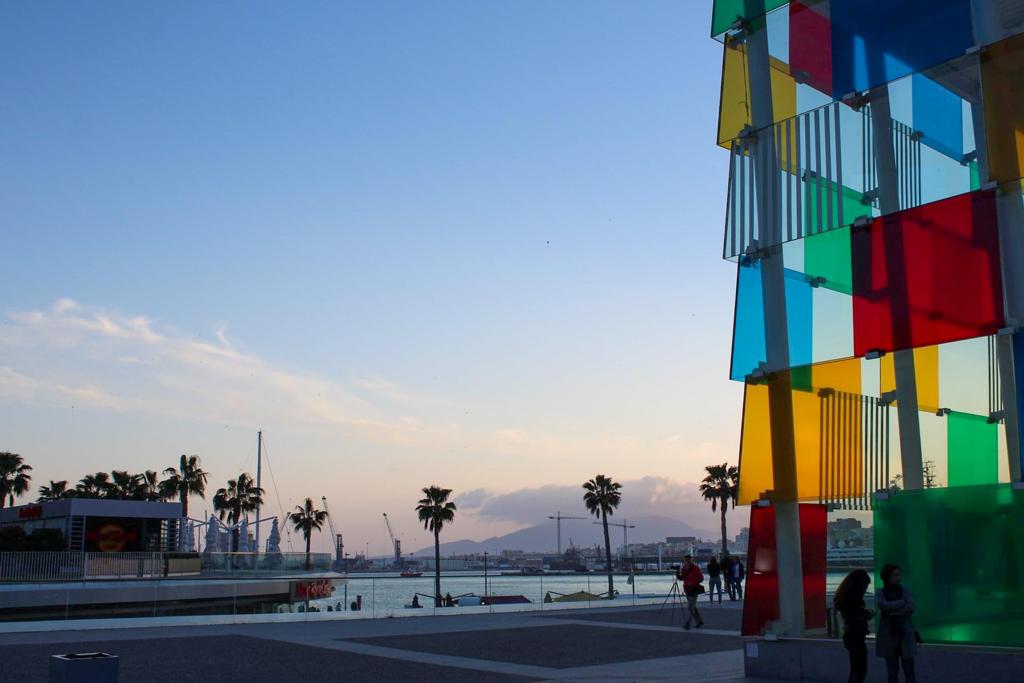 2. Roaming the streets of Malaga
Walking is always the best option to explore a city, and Malaga is no exception. The city is not too big, so in a couple of hours, you will have covered most parts of it.
You can of course sign up for a guided walking tour in Malaga, or a free walking tour, but Malaga is easy to navigate on your own. Our best Malaga tips are to explore Malaga on your own and at your own pace. You are never far from a bar and restaurant if you need a break and some refreshments.
TIP: If you rather wanna do some proper hiking, Malaga is not far from Caminito del Ray, an area perfect for exactly that. Plan your trip well before you go. Here is everything you need to know about Caminito del Rey.
Malaga is a harbour city, so you are never far from the sea. A walk along the promenade or the beaches to watch the sunset is always nice, even off-season. Start your walk along the promenade at Paseo de Los Curas. Here you have a green park on one side and the sea on the other side. After passing the colourful cube at Centre Pompidou Malaga, continue your walk at Muelle Uno Malaga. Located next to the Port of Malaga, this relatively new area is bustling with life. Restaurants and bars take up much of the space here, and it can get rather lively here during the evenings.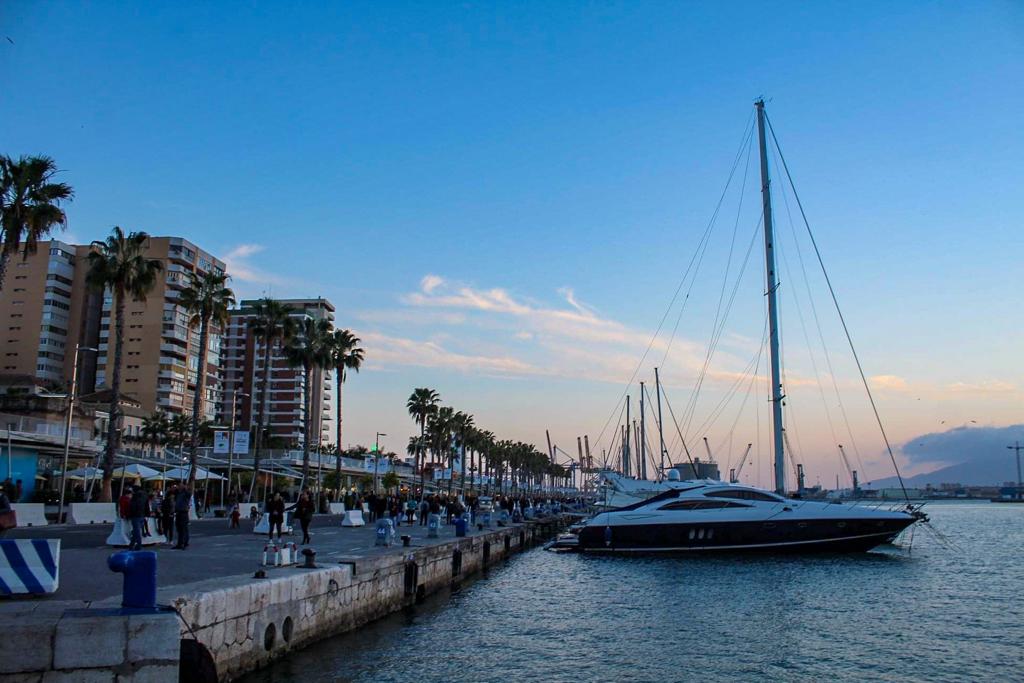 For more peace and quiet, continue your walk along the pier, towards the lighthouse. What's better than calming sea breeze and a beautiful sunset after a long day? In this area, you are also close to the city beaches in Malaga, where you also can continue your walk if you prefer.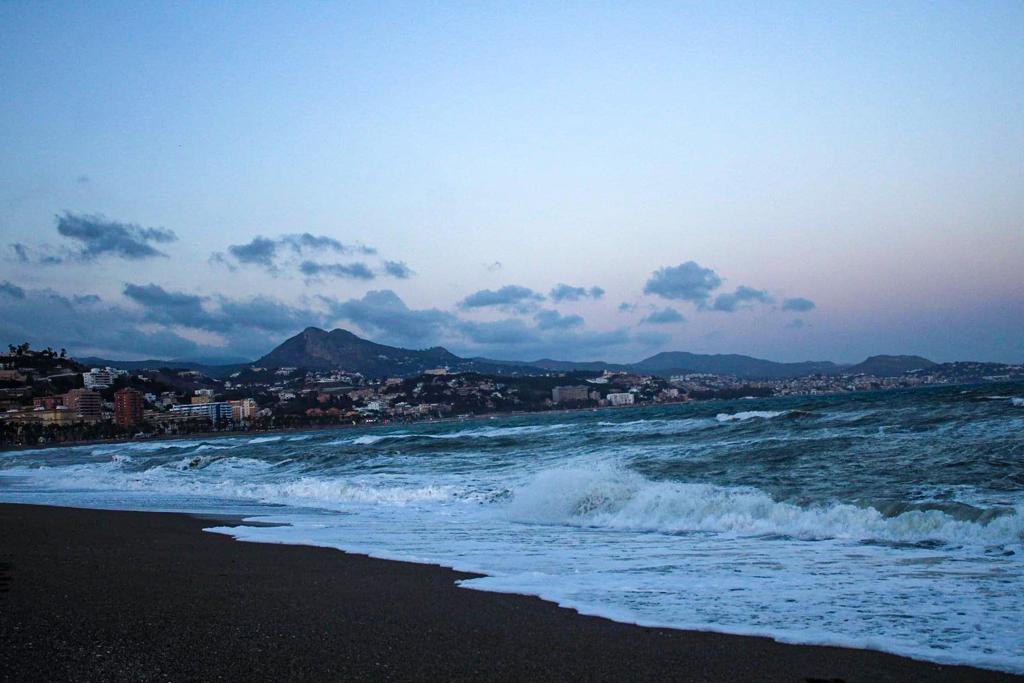 The old town is beautiful and perfect for just strolling around. The old town of Malaga can get really busy, but if you look around you will find places frequented by more locals than tourists. With only one night in the city, it is worth sticking it up with the crowds in the old town, as the atmosphere is really nice. The narrow streets with their Mediterranean architecture invite you in, and to spend the night right there.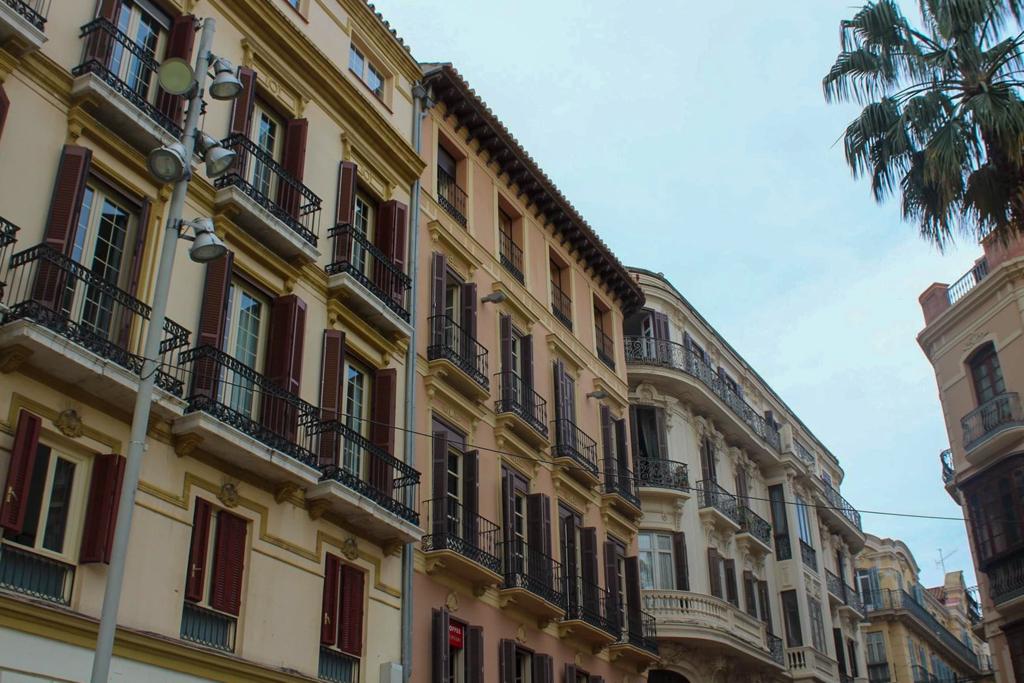 3. Picasso Museum Malaga: World-class art – Vol II
If you are hungry for more world-class art, Museo Picasso Málaga is your next stop. In the city of Picasso's birth, this is a museum not to be missed. After over 50 years of discussions and planning, the museum finally opened in 2003, with 285 works donated by members of Picasso's family. It is located in the old town and is easy to find.
The collection shows works from most of Picasso's career from the early years until some of his late works, except the Blue and Rose period which is mostly missing. The Picasso Museum is one of the most popular Malaga attractions, so plan your visit in advance.
Before you go – How to visit Picasso Museum Malaga
Opening hours Picasso Museum Malaga:

March-June: 11.00 – 18.00
July-August: 11.00 – 19.00
September-October: 11.00 – 18.00
November-February: 11.00 – 17.00

Open every day of the week
The ticket office closes 30 minutes before closing time
Purchase tickets online in advance or line up long before opening in the morning
General admission: €12 (for all exhibitions)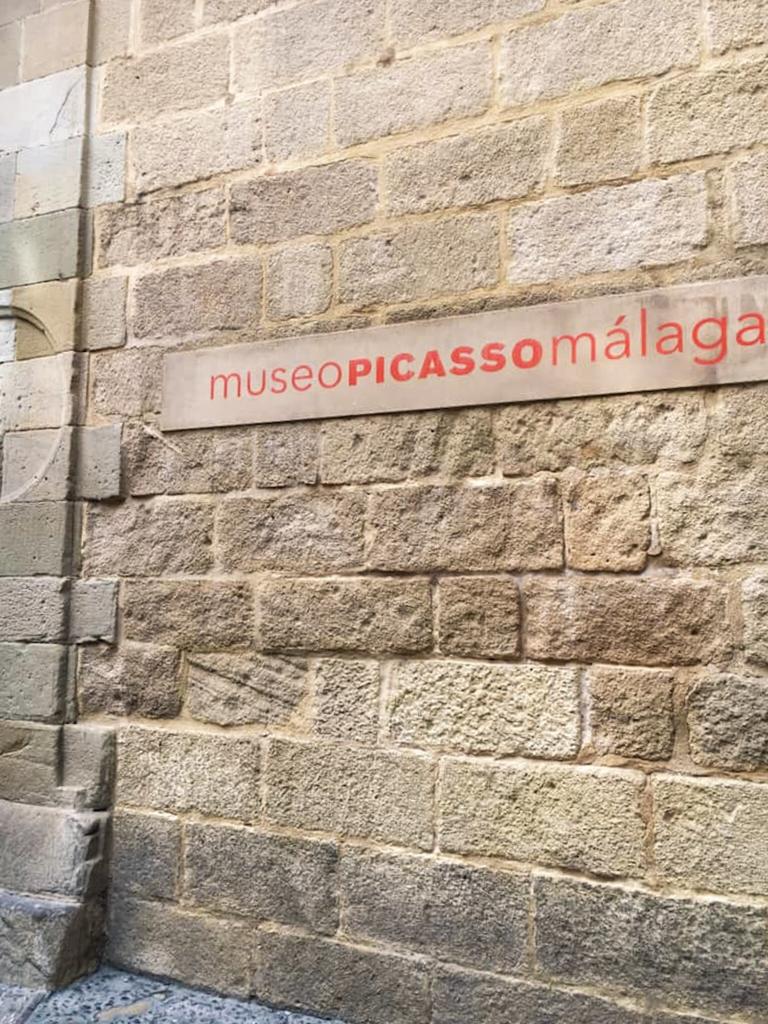 4. Malaga Cathedral
Like many Spanish cities, also Málaga has a very impressive cathedral. This large Renaissance church was constructed between 1528 and 1782. Malaga Cathedral is nicknamed La Manquita (The One-Armed Lady), due to the towers. While the north tower is 84 metres high, the south tower remains unfinished due to a cut of costs after a building period of over 200 hundred years. The height of the north tower makes this building the second-tallest cathedral in Andalusia after the Giralda of Seville.
Make a stop inside and get stunned by the size and the grandeur of this huge construction. With 15 chapels and 40m high ceilings, this is truly a spectacular church.
Before you go – How to visit Malaga Cathedral
It's impossible to miss it, the cathedral is located in the middle of the old town
Open daily from 10.00, except Sundays when it opens at 14.00
Closing between 15.00 and 21.00 depending on the season
Check the updated opening hours for Malaga Cathedral here
General admission: €6 or €10 including the roof
Purchase your ticket at the ticket office or online in advance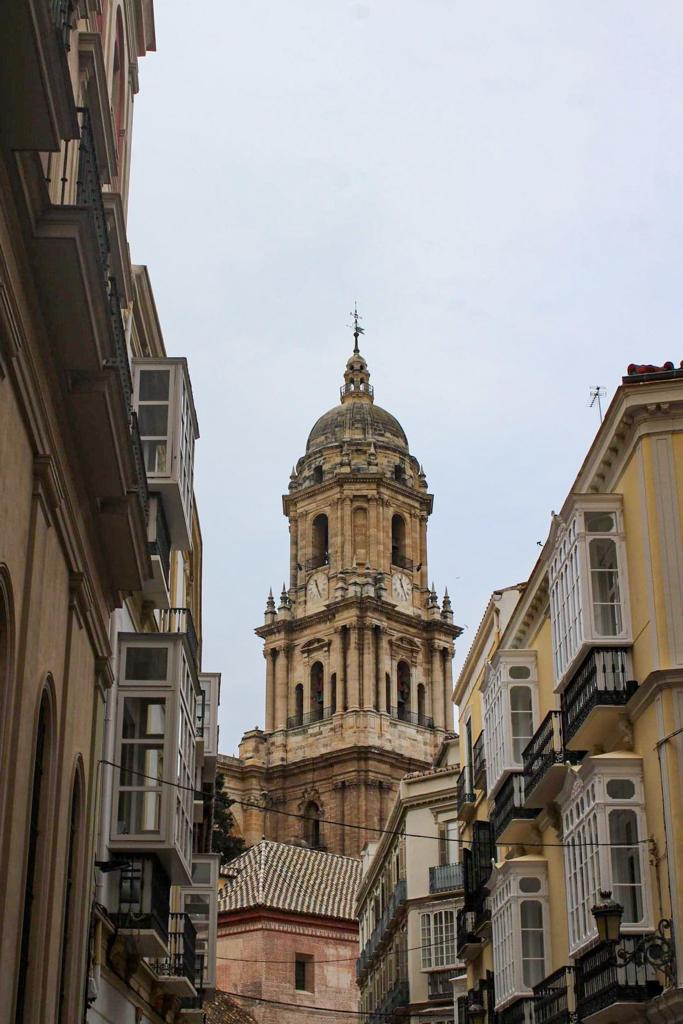 5. Our best Malaga tips: Eat all the tapas you can
Oh, joy! Of all the mouth-watering food you can find in Spain, tapas is one of our favourites. Not only is it so delicious, but it's also such a social way of eating. Tapas is normally had as a snack before lunch or dinner, and in the evenings it's normal to go from one bar to another, having a glass and a bit before heading to the next place. Dinner is normally late in Spain, so starting the evening out with some tapas can be a great way to build up your appetite.
In Malaga, don't expect the same tapas culture as in e.g. Granada or Madrid, where it still is normal to get a free tapas when you order a drink. In Malaga, you order tapas at the bar the same way you order and pay for a drink.
Two of our best restaurants in Malaga for tapas
There are so many restaurants to choose from in Malaga, from traditional places to more modern cuisine. With the proximity to the ocean, fresh seafood is always available in Malaga.
If you are more in for tapas, look no longer. Below you can see our two best restaurants in Malaga for having great tapas. You can visit them the Spanish way, have a glass and a bite before heading on, or you can stay longer and try more of their delicious food. The choice is yours.
For a quick bite, try lively El Pimpi (Calle Granada 62). This is a very popular place, famous for its good atmosphere and great tapas. Here you find a good mix of tourists and locals. We recommend starting your evening here with some small tapas at the bar before moving on into the night.
Head to Casa Lola (Calle Strachan 11) This is such a great place and our favourite restaurant in Malaga. It can be hard to find a table at lunch hours, but one can also sit in the bar. It's better to make a reservation. The food here is so tasty and well-prepared. With a rich menu of different tapas of meat, seafood and vegetables, you will most likely have a problem choosing what to try.
TIP: Don't miss out to try the local sweet wine while in Málaga. This fortified wine served with ice cubes and a slice of orange goes perfectly with tapas. Yummy!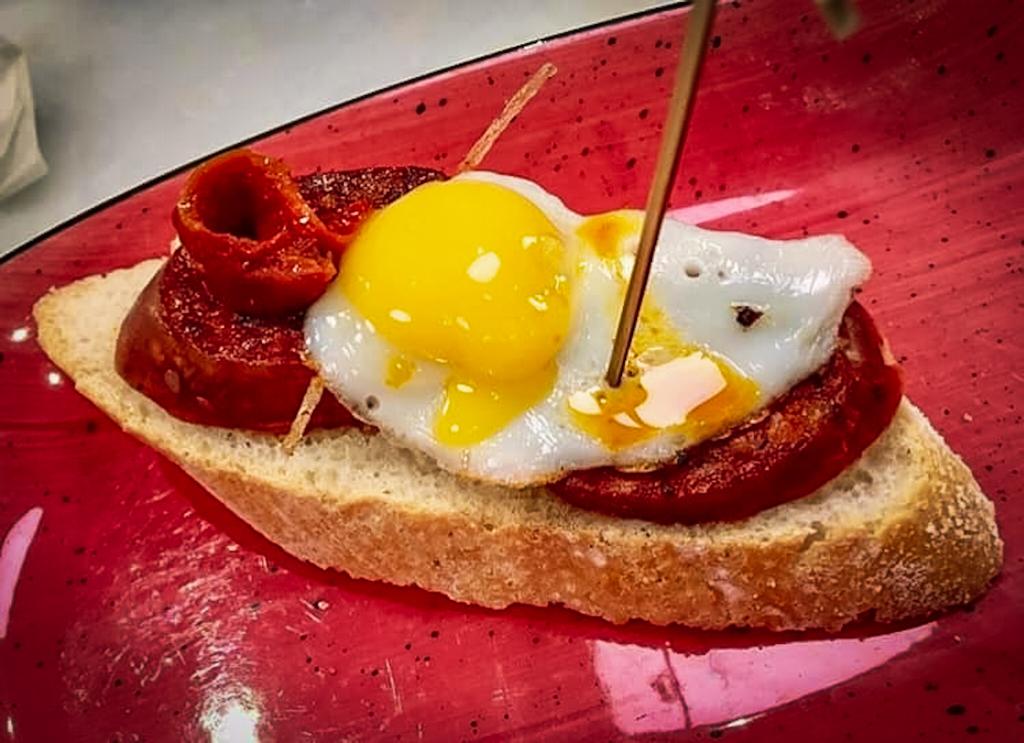 6. Best time to visit Malaga – Weather in Malaga
Malaga can be visited year-round. Summers can be very warm, while autumn and spring have comfortable temperatures, and the season is longer here than in many other destinations.
If you visit Malaga in the winter, expect comfortable weather, although it can get pretty chilly this time of the year. The most rain falls between October and December, where December has an average of 30 mm of rain.
In the winter (Dec-Feb) the mean temperature is 11-12 °C (51-53F)
In high summer (Jun-Aug) the mean temperature is 22-24 °C (71-75F) but can reach 30 °C (86F) and above
In spring and autumn, the mean temperature is comfortable at 15-22 °C (59-71F)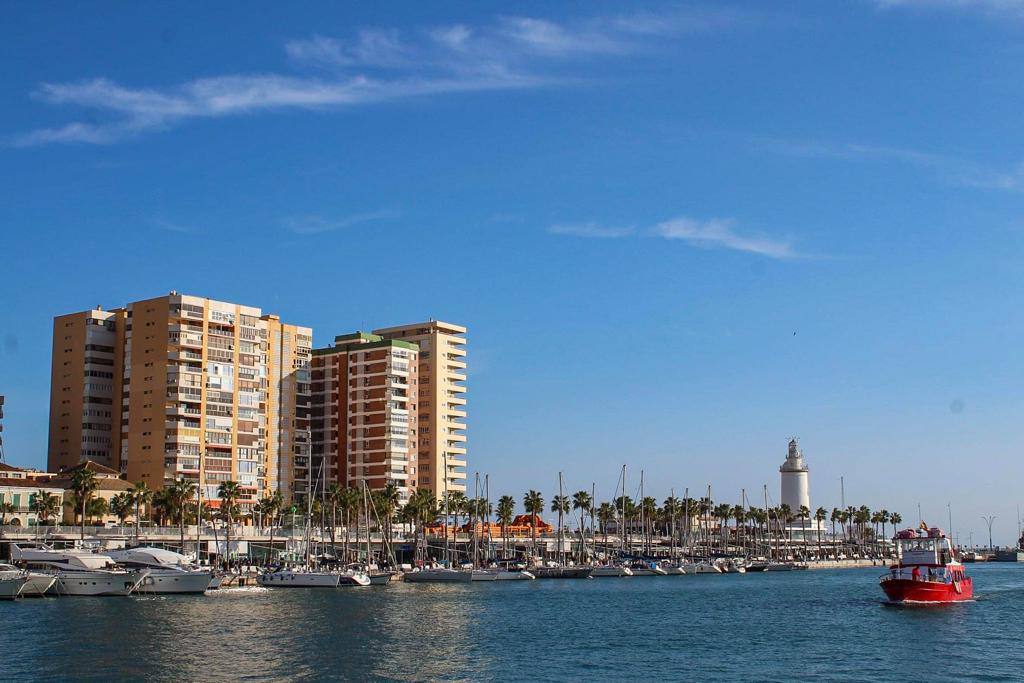 Plan your trip: How to get to Malaga and around
Malaga airport is the fourth busiest airport in Spain with connections all over Europe, and also from other parts of the world. Being a popular destination, and also the gateway to many other Spanish destinations, it is easy to find flights to Malaga. The airport is just a short distance from the centre and is connected by buses and the metro. A taxi is also affordable for this short ride.
TIP: Looking to make a day trip while you are in Malaga? Maybe a day trip to Ronda can be perfect for you. This town with its spectacular location is definitely worth a visit.
The city is also well connected if you prefer to arrive by train or by bus. Several routes connect Malaga with other parts of Spain along the coast, or to destinations such as Cordoba or Huelva. If you arrive in Malaga by bus or train, the station is within walking distance of the city centre.
Malaga is a very walkable city, and the need for local transport is normally not there. Should you still prefer to use public transport, the city is very well connected and easy to move around.