This post may contain affiliate links, where we may receive a small commission if you purchase something through following the links at no extra cost to you.
Berlin is a popular tourist destination and has lots to offer. Besides the typical tourist attractions, there are more than 170 museums to choose from. The best museums in Berlin are not only popular but also important to the history of the city itself. There are lots of art museums in Berlin as well as historic or religious museums. The most important museums in Berlin are located centrally on Museum Island, which is a UNESCO world heritage site, and are easy to reach by public transport. In this blog post, we show you the best museums in Berlin and how to find them.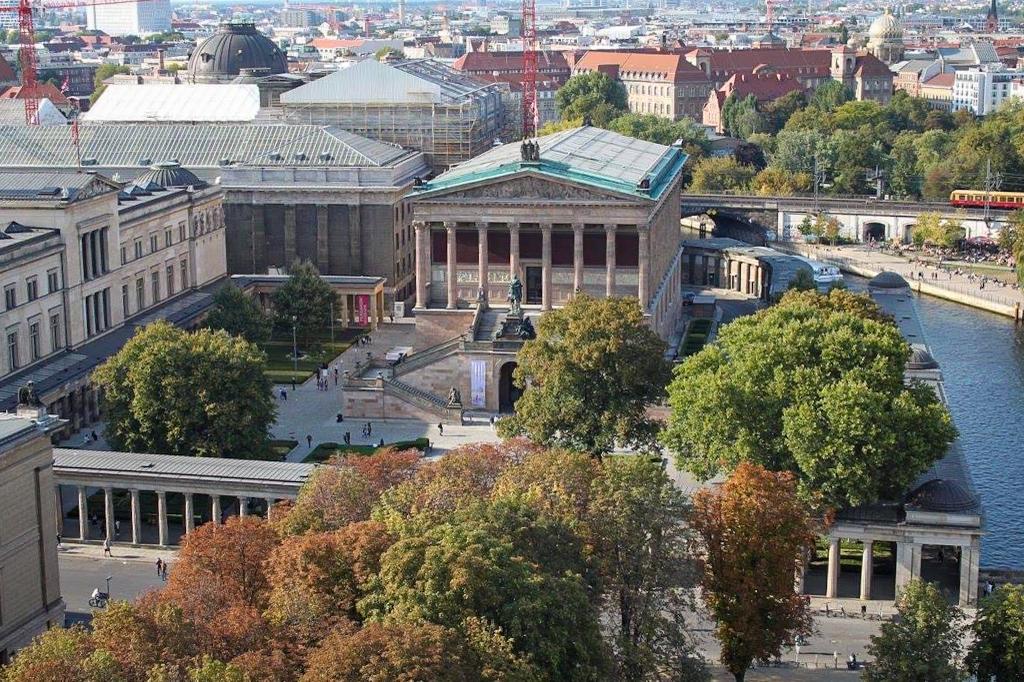 Travelling to Germany? Join Our Facebook Group Germany Travel Forum
Best Museums Berlin Map
TIP: You can buy a museum card for all 19 State Museums in Berlin. It is valid for a year. If you plan to stay longer or simply love to visit museums, this is a great investment.
1. Pergamon Museum
One of Museum Island's most popular attractions and important museums is the Pergamon Museum. It houses the Antiquity Collection, the Islamic Art Museum and the Middle East Museum. Unfortunately, the museum is partly under re-construction and renovation till 2025 and you cannot see the Pergamon altar itself. Other parts of the museum are still open and worth visiting. Some highlights are the Market Gate of Miletus and the Ishtar Gate.
Pergamonmuseum Bodestraße 1-3, 10178 Berlin
With public transport: U Museumsinsel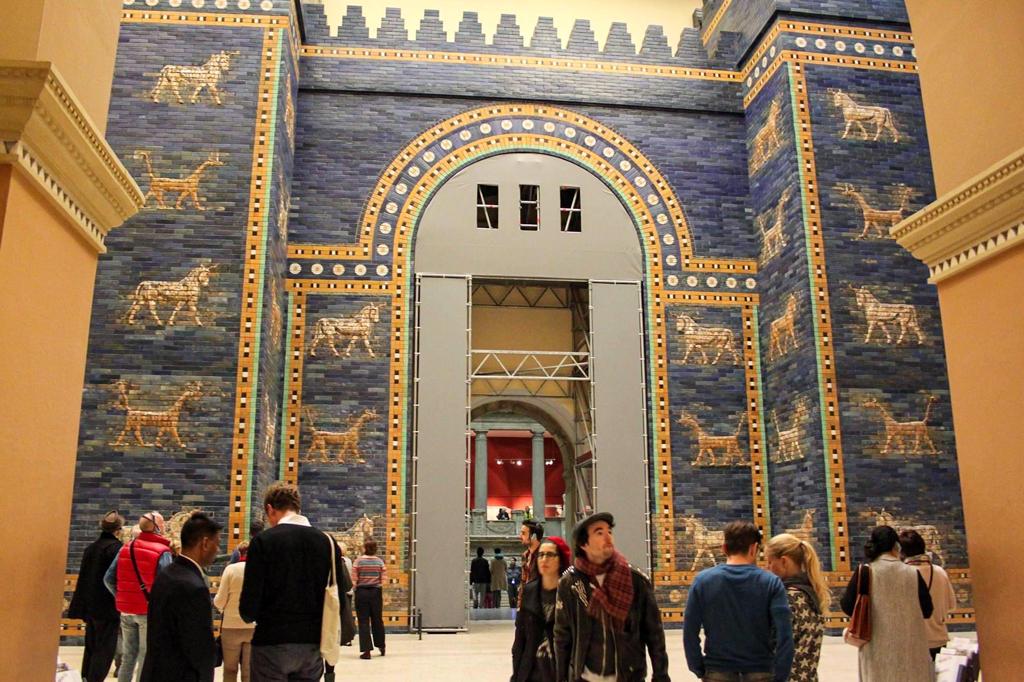 2. Old National Gallery
The Old National Gallery is one of the best museums Berlin and part of the UNESCO World Heritage-listed Museum Island. It houses paintings and sculptures from the 19th century. Besides works from the Neoclassical and Romantic movements, a highlight is definitely the room with French Impressionists.
Alte Nationalgalerie Bodestraße 1-3, 10178 Berlin
With public transport: U Museumsinsel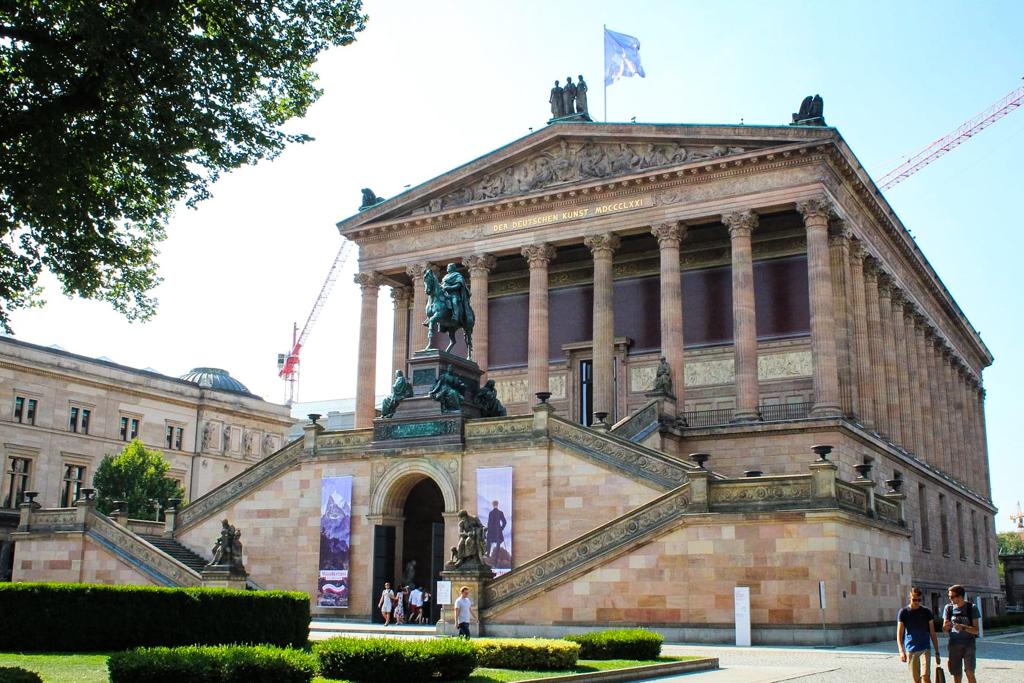 3. New National Gallery
The New National Gallery in Berlin just reopened again in 2021 after years of renovation. This museum shows art from the 20th century. The glass-steel building itself is already worth visiting since it is one of the last works of the Bauhaus architect Ludwig Mies van der Rohe. It is located at Kulturforum, close to Potsdamer Platz and is part of the Stately Museums Berlin. They show paintings from Kandinsky, Liebermann, Nolde, Munch and Kirchner, just to name a few.
Neue Nationalgalerie Potsdamer Str. 50, 10785 Berlin
With public transport: bus to Kulturforum or Philharmonie
TIP: Hamburg also has a great art museum, the Hamburger Kunsthalle. Read our post on What to do in Hamburg if you would like to plan a visit there as well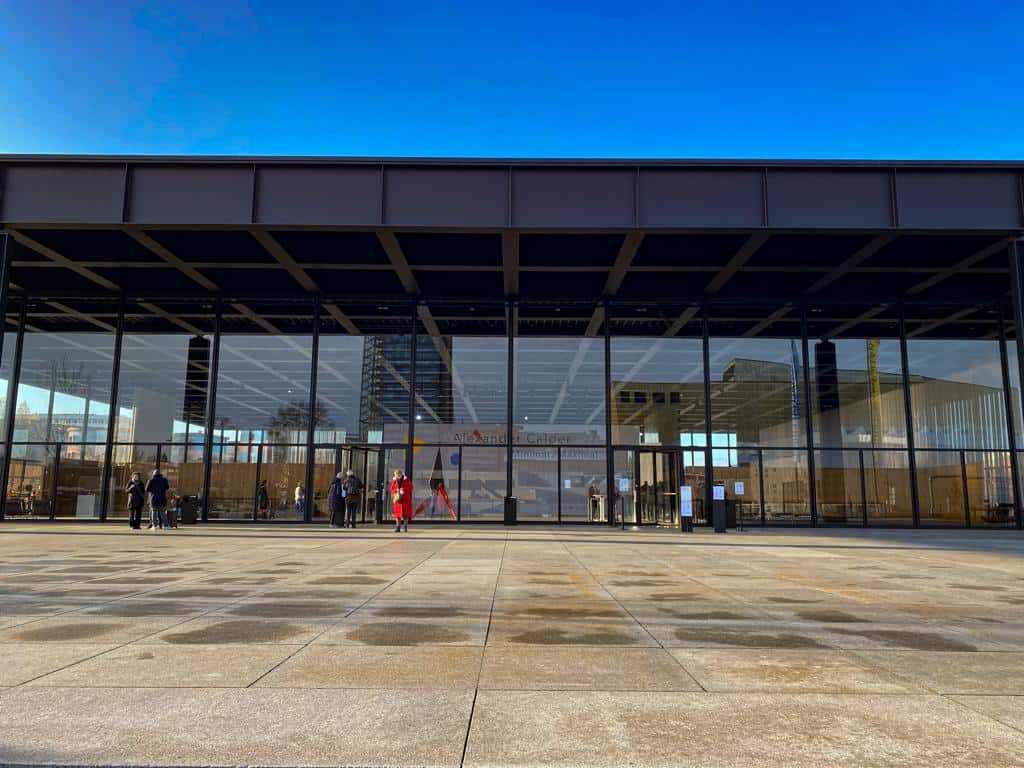 4. New Museum
The New Museum (Neues Museum) in Berlin is part of Museum Island and another UNESCO World-Heritage-listed museum in Berlin. It was built between 1843 and 1855 but it was fully destroyed during WWII. It was rebuilt and opened in 2009. Ten years later, it was the most visited museum in Berlin. It houses the Egyptian Museum, Papyrus Collection, Pre and Early History Museum and parts of the Antique Collections. The highlight here is definitely the bust of Queen Nefertiti.
Neues Museum Bodestraße 1-3, 10178 Berlin
With public transport: U Museumsinsel
5. Old Museum
The Old Museum (Altes Museum) is also part of Museum Island and is located next to the Berliner Dom (Berlin Cathedral). The museum exhibits the Classical Antique Collection and Coin Collection. One of the highlights is a rotunda (a room with a dome). The circular cupola is surrounded by a gallery supported by twenty Corinthian columns.
Altes Museum Bodestraße 1-3, 10178 Berlin
With public transport: U Museumsinsel
TIP: Read our post on beer gardens in Berlin so you know where to head when you need a refresher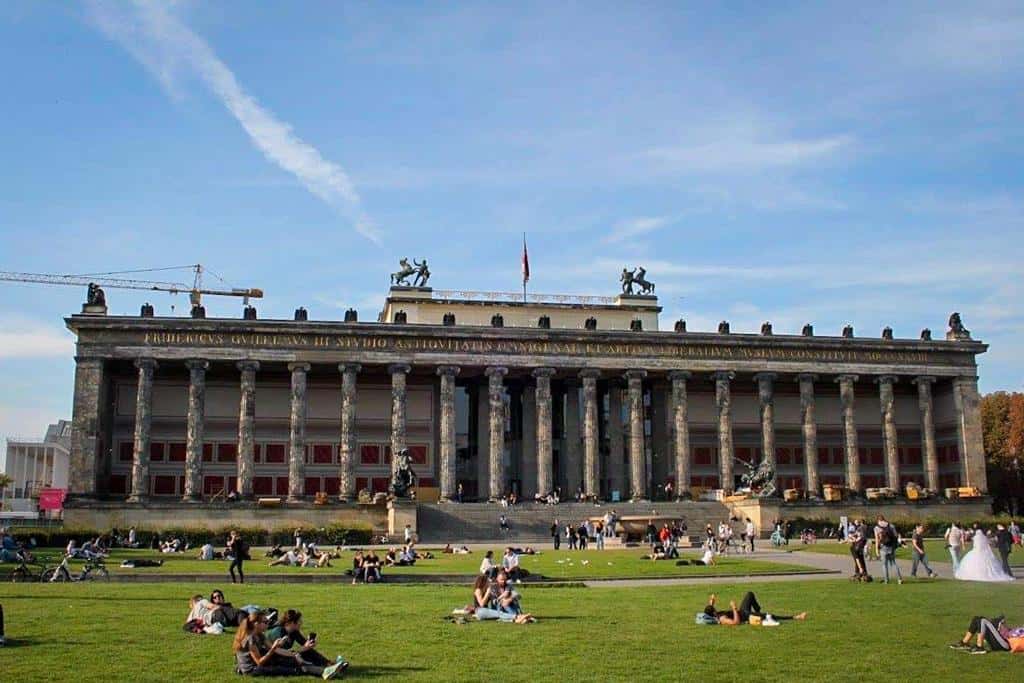 6. Bode Museum
Another museum that is part of Museum Island in Berlin is the Bode-Museum. It houses the Sculpture Collection and the Museum of Byzantine Art, as well as the Coin Cabinet. There is a great entrance hall/staircase when you enter the museum. The museum was headlining the news in March 2017. A large golden coin got stolen and was never found again. The Bode-Museum in Berlin is one of the most beautiful views in the city. You get great photos from the Ebertsbrücke or Monbijoubrücke towards the Museum including the famous TV tower and the Spree river.
Bode Museum Am Kupfergraben, 10117 Berlin
With public transport: U Museumsinsel or S-Bahn to Hackescher Mark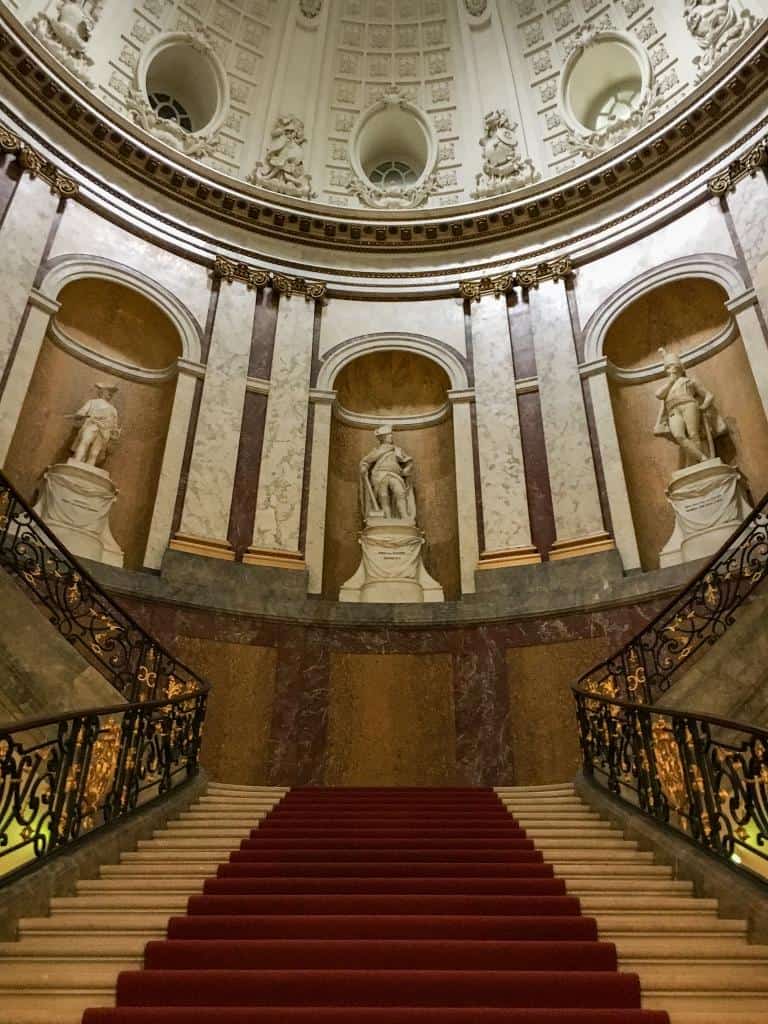 7. James Simon Gallery
The James-Simon Gallery is the newest Berlin museum and visitor centre of Museum Island. It was built between 2009 and 2018 and designed by David Chipperfield. When the Masterplan Museum Island (renovation of the museums on Museum Island) is finished, James-Simon Gallery will be the entrance to four of the museums of Museum Island. There will be a central ticket office and a museum shop. It has rotating exhibitions with different topics. We visited an exhibition in 2021 about art and culture in Iran.
James Simon Galerie Bodestraße, 10178 Berlin
With public transport: U Museumsinsel
TIP: Read our post on Best Coffee in Berlin so you know where to find the best brew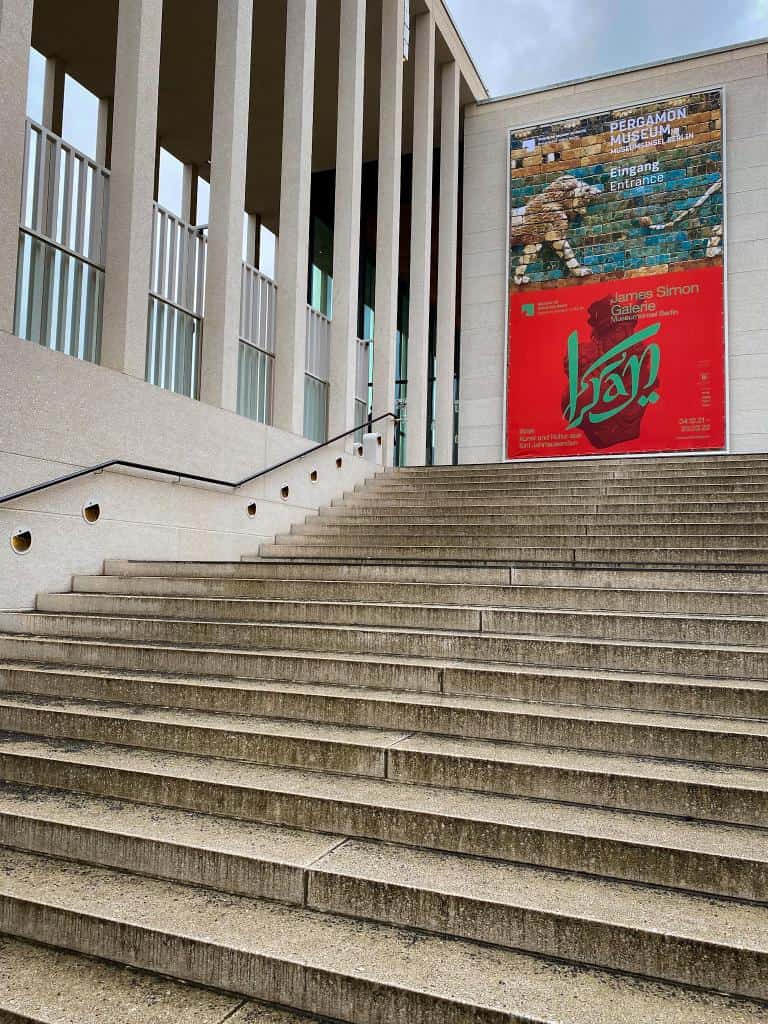 8. Berggruen Museum
The Berggruen Museum is one of the best Berlin museums and is located in the district of Charlottenburg, just opposite Schloss Charlottenburg. The collection Berggruen is part of the National Gallery Berlin and houses modern art classics. Works by Pablo Picasso, Alberto Giacometti, Georges Braque, Paul Klee and Henri Matisse are on display.
Museum Berggruen Schloßstraße 1, 14059 Berlin
With public transport: bus to Schloss Charlottenburg
TIP: To our surprise, the Cultural-Historical Museum Franziskanerkloster in the tiny town of Zittau had a temporary exhibition with works of Keith Haring and Andy Warhol among others. Zittau is located in the state of Saxony. Check it out if you are planning to visit Saxony as well.
9. Käthe Kollwitz Museum
This museum is dedicated to the German artist Käthe Kollwitz. It is still located in Fasanenstraße, next to Kurfürstendamm in Berlin but it will move to a building next to Schloss Charlottenburg in 2022. The museum shows artworks of Realism and Expressionism by Käthe Kollwitz. Krieg or Brot are her most famous artworks and are displayed in this museum in Berlin.
Käthe Kollwitz Museum Fasanenstraße 24, 10719 Berlin
With publice transport: U Uhlandstraße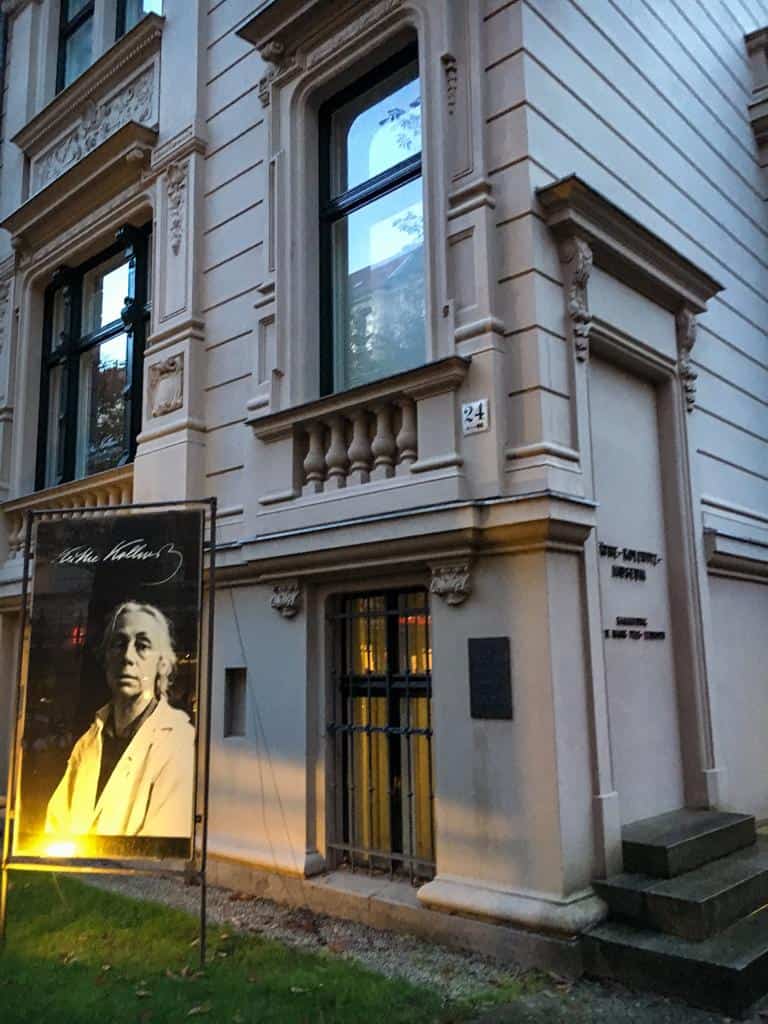 10. Gemäldegalerie
Another great art museum in Berlin is the Painting Gallery. It is part of the Berlin State Museums. The gallery is in its current building, which was completed in 1998 and is part of the Kulturforum, close to Potsdamer Platz. It holds one of the world's leading collections of European paintings from the 13th to the 18th centuries, e.g. masterpieces from Rubens, Vermeer, Rembrandt, Cranach or Dürer.
Gemäldegalerie Matthäikirchplatz, 10785 Berlin
With public transport: bus to Kulturforum or Philharmonie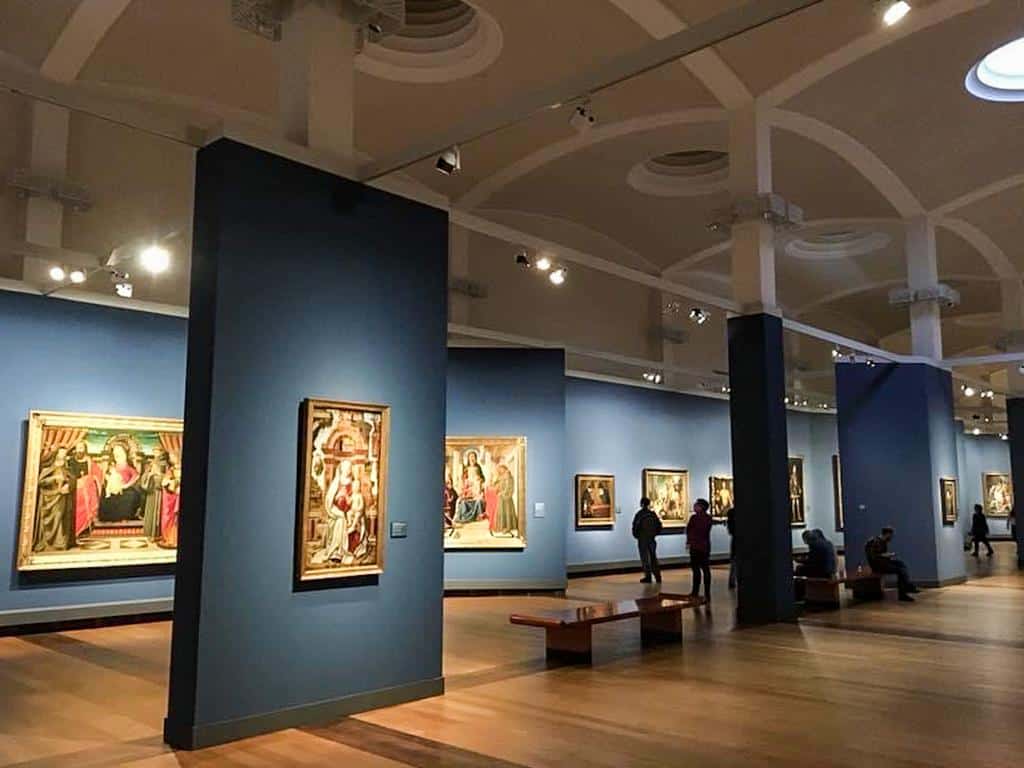 11. Jewish Museum
The Jewish Museum in Berlin is the largest Jewish museum in Europe and conveys the history of the Jews in Germany and Jewish culture up to the present day. It was opened in September 2001 and is one of the most visited museums in Germany. In 2021, the museum opened a new department special for children. It is called ANOHA. The museum has a great permanent exhibition with installations, spaces and lots of information about Jews and Jewish Life. Check their webpage for special exhibitions. It is free entry to the permanent exhibition.
Jüdisches Museum Lindenstraße 9-14, 10969 Berlin
With public transport: bus to Jüdisches Museum
TIP: If you would like to learn more about Holocaust you can visit Sachsenhausen Concentration Camp just outside Berlin. Read our post on day trips from Berlin for more information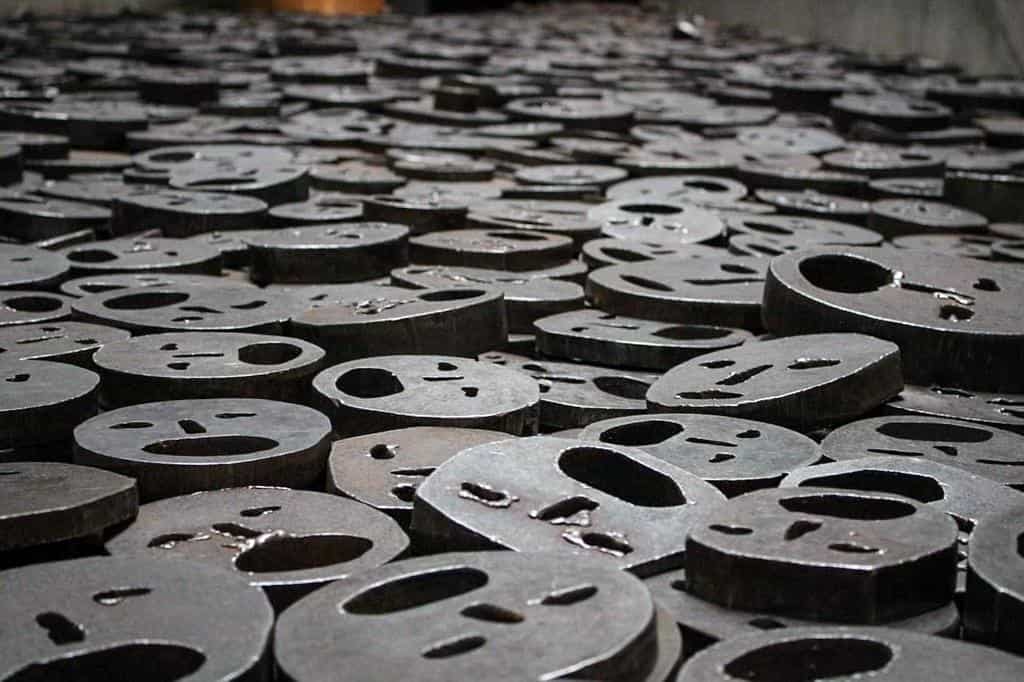 12. Hamburger Bahnhof
As you might notice already, this building was a former train station in Berlin and is now used as a museum for contemporary art. It belongs to the National Gallery Berlin. It is located in the district of Moabit, just a few minutes from Berlin Hauptbahnhof (central train station Berlin). The Hamburger Bahnhof opened in 1996 and collects art from Beys, Warhol and Rauschenberg. The museum displays not only paintings but also photographs, sculptures, and installations that are a part of this contemporary art museum in Berlin.
Hamburger Bahnhof – Museum für Gegenwart Invalidenstraße 50-51, 10557 Berlin
With public transport: U, S-Bahn, bus or tram to Hauptbahnhof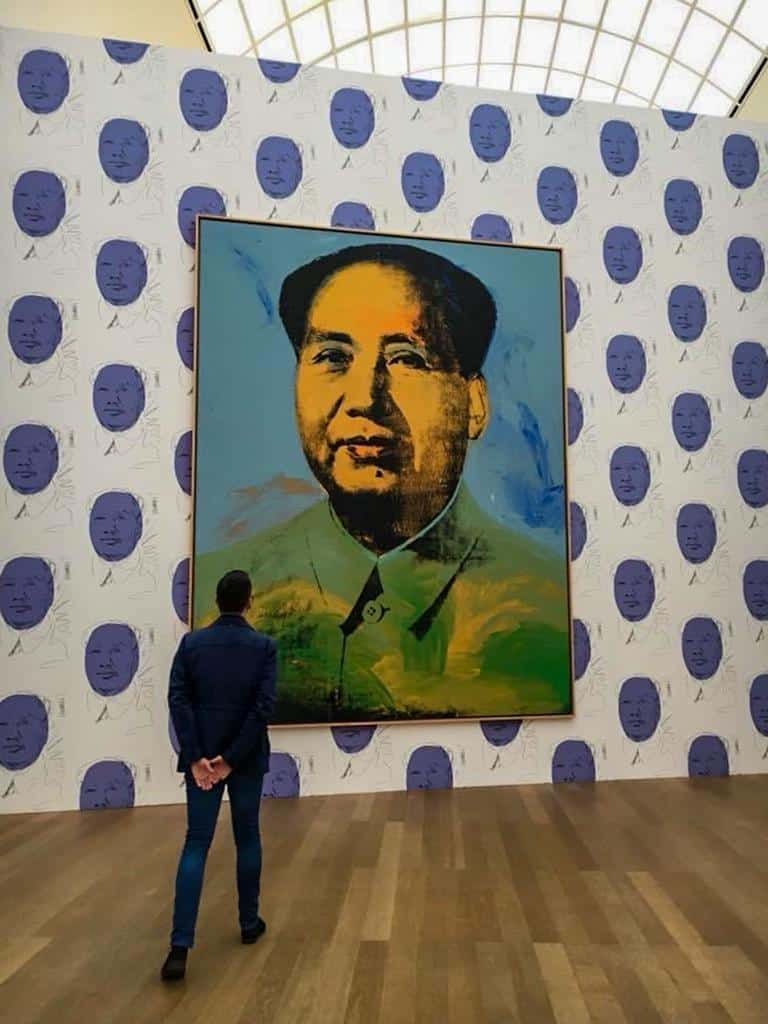 13. Natural Science Museum
The Museum für Naturkunde is one of the largest Natural Science Museums in Germany. It is located in the district of Mitte. The museum houses more than 30 million zoological, paleontological, and mineralogical specimens. In the central exhibit hall, you can find the most giant mounted dinosaur skeleton in the world. It is a great museum for everybody. You can expect long queues during school holidays due to its popularity among families.
Museum für Naturkunde Invalidenstraße 43, 10115 Berlin
With public transport: U Naturkundemuseum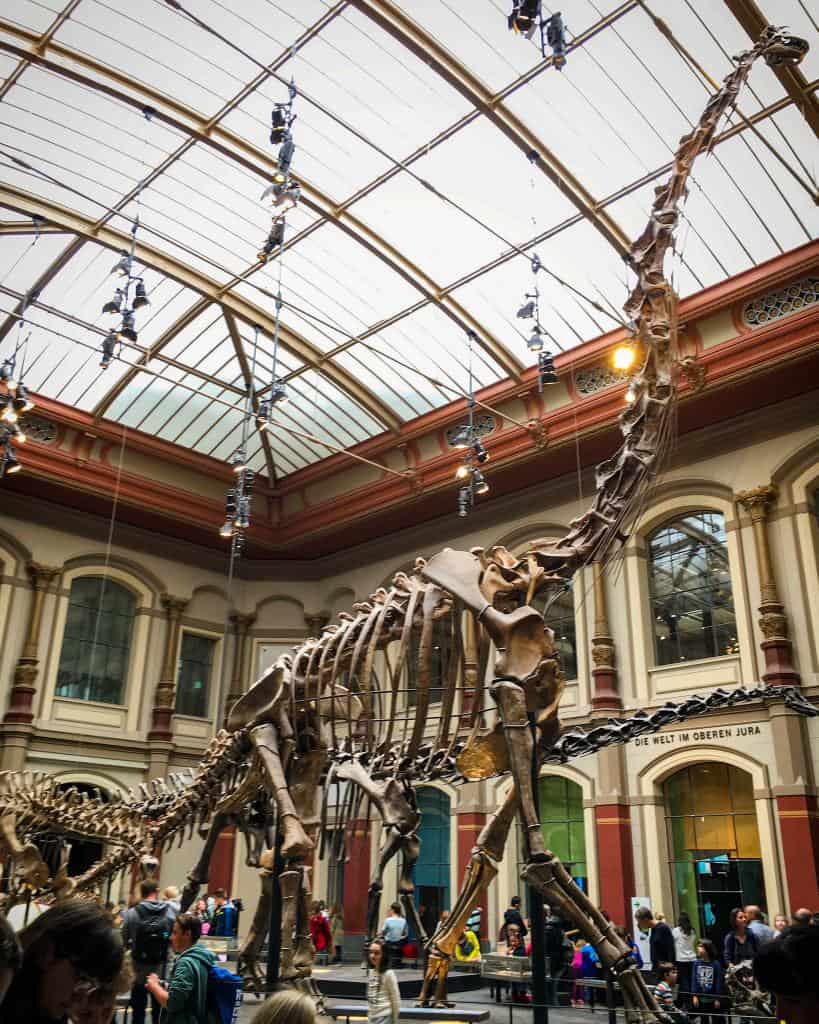 14. Liebermann Villa
Almost at the border of Berlin and Brandenburg, you find a beautiful art museum of the German painter Max Liebermann. The museum is in his former summer residence next to Lake Wannsee. Max Liebermann was part of the Berliner Secession but unfortunately banned by the Nazis. He painted around 200 paintings in the garden of his villa. Today, there is a permanent exhibition in the villa, but you can also visit the flower and vegetable garden or enjoy a drink in the cafe. In the summertime, you can sit outside with a view of the lake.
Liebermann-Villa am Wannsee Colomierstraße 3, 14109 Berlin
With public transport: S-Bahn to Wannsee, then take the bus 114 to Liebermann Villa
TIP: You can visit the Liebermann Villa on a scenic bike trip. Read our post on bike routes from Berlin for information and directions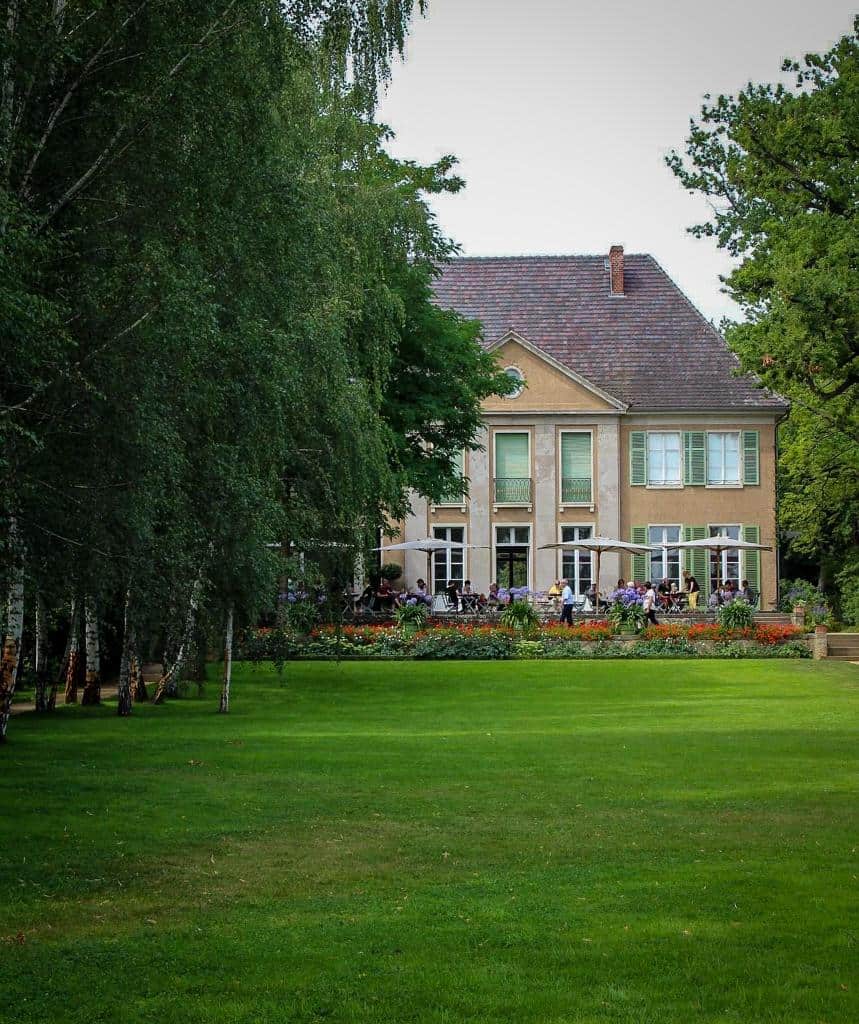 15. Museum of Photography
Another museum of the Berlin State Museums is the Museum für Fotografie. It is located in a former casino in Charlottenburg and opened in 2004. The main attraction is the Helmut Newton Foundation and a documentary for the media of photography. Newton's photographic legacy is shown in changing exhibitions and, according to his wishes, becoming a "living institution". Even things of his private property are exhibited, e.g. cameras, notebooks, etc.
Museum für Fotografie Jebensstraße 2, 10623 Berlin
With public transport: S-Bahn to Zoologischer Garten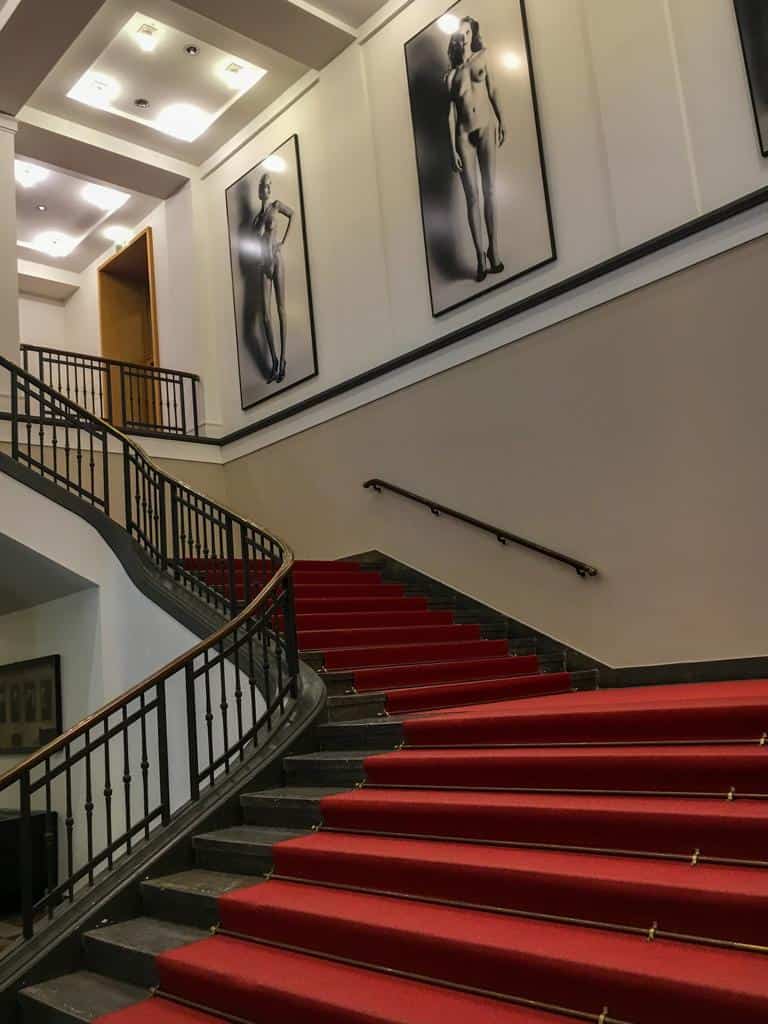 16. Bodyworld – Körperwelten
The world's first Body World museum in the centre of Berlin dares to take a deep look into the structure of the human being. The museum is created by Dr Gunter von Hagens, the inventor of plastination to show the human anatomy to a wider audience. It shows body structures, motions, how we love or feel or what a body needs for a healthy life. It is a fascinating museum to educate but also a bit controversial. Body World is also located in other cities, like Amsterdam, Heidelberg or Trier.
KÖRPERWELTEN Museum Panoramastraße 1A, 10178 Berlin
With public transport: U, S-Bahn, tram or bus to Alexanderplatz
TIP: Visiting Berlin for Christmas? Read our post on Christmas Markets in Berlin to find your favourite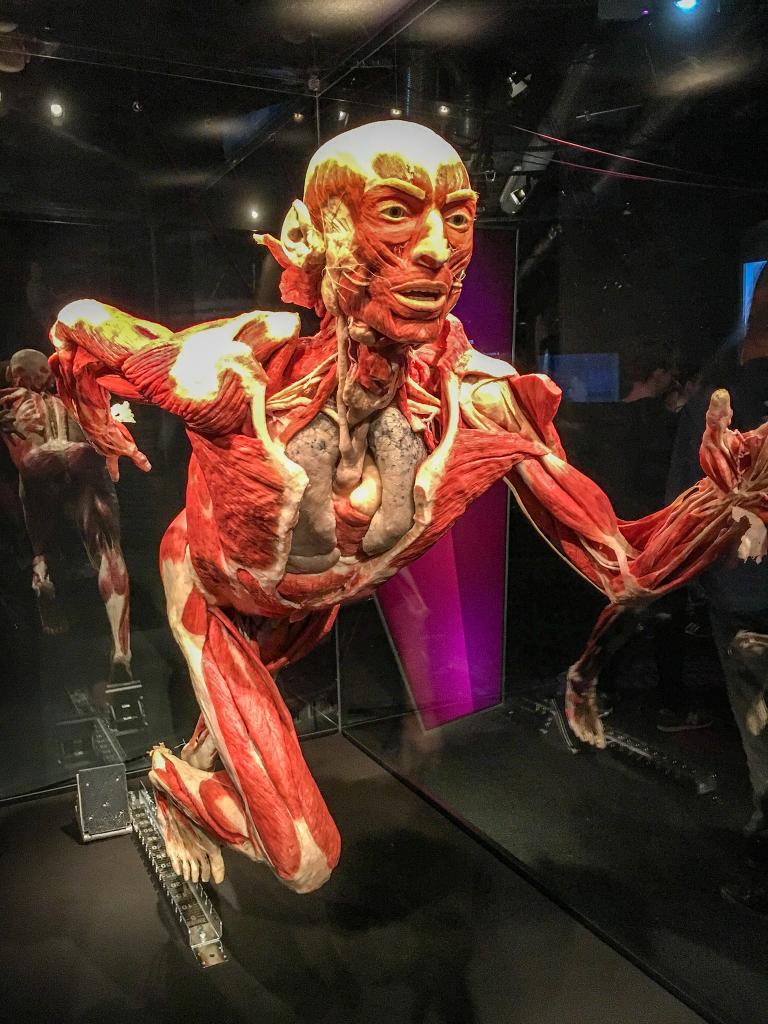 17. Gropius Bau
Gropius Bau, also called Martin-Gropius-Bau, is not a museum but an exhibition building and the former museum of applied arts. It is located in the district of Mitte and is directly next to the former Berlin wall. The building is neo-renaissance style. The Martin-Gropius-Bau has exhibited works from Frida Kahlo, David Bowie, Yayoi Kusama and Ai Weiwei. Check their webpage for current and upcoming events and exhibitions.
Martin-Gropius-Bau Niederkirchnerstraße 7, 10963 Berlin
With public transport: S-Bahn to Anhalter Bahnhof or U, S-Bahn to Potsdamer Platz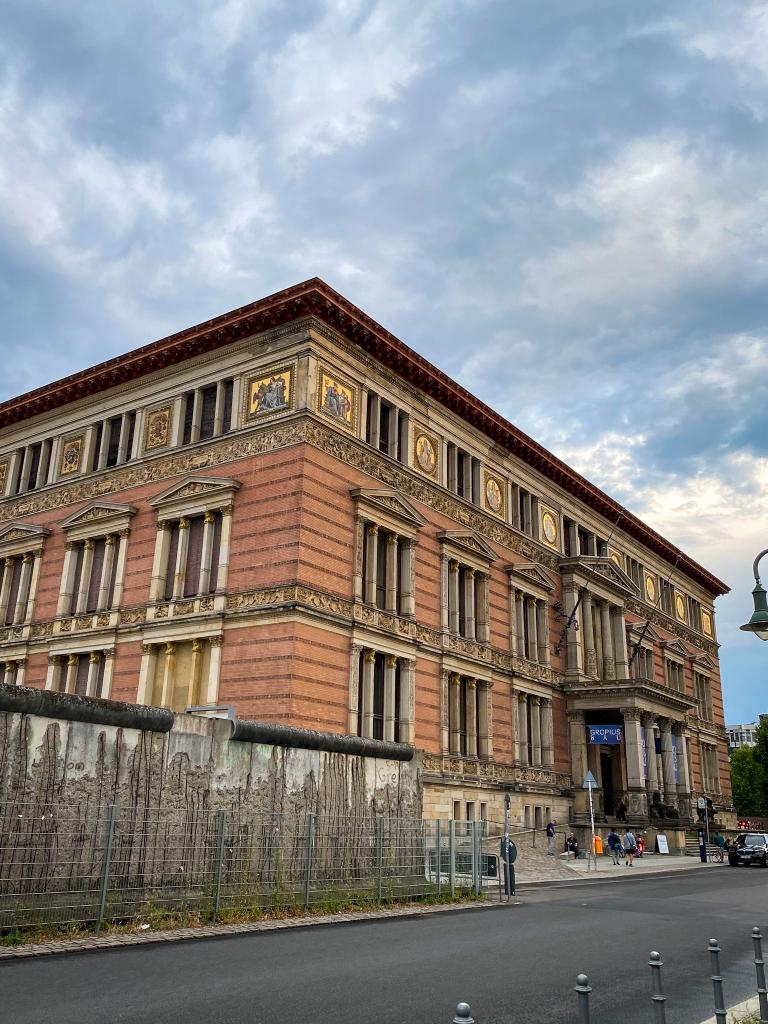 There are many more museums to visit in Berlin. There's almost a museum for everything in Berlin, even one for the famous Currywürst. This list is not ranked in any way. They are just our favourite museums we recommend when you plan to visit Berlin.