This post may contain affiliate links, where we may receive a small commission if you purchase something through following the links at no extra cost to you.
Looking to go off the beaten path in Germany? With a historic old town, medieval city walls, towers and gates, and an English-style park with a beautiful palace, Cottbus is definitely a great place for a weekend trip from Berlin. The second largest city in the German Federal State of Brandenburg is charming, lively and easy to visit. With more than enough attractions, Cottbus will keep you busy for a weekend. Follow us as we visit Cottbus and show you the highlight of this cute German city.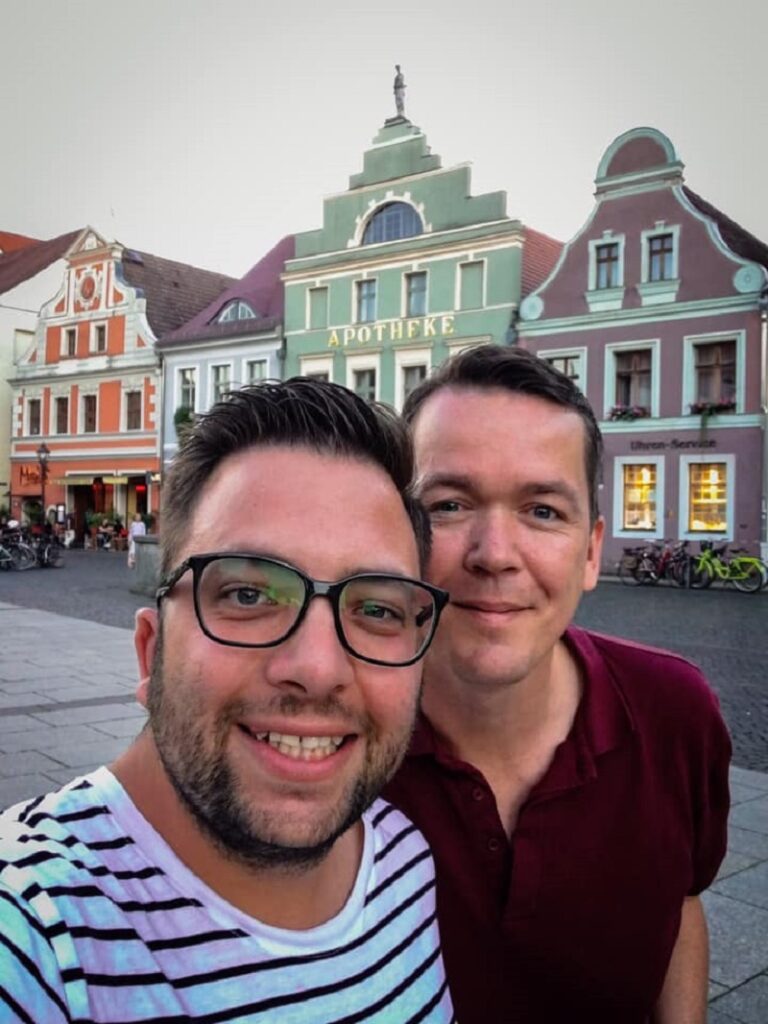 Best things to do in Cottbus
While looking for weekend getaways from Berlin, Cottbus tends to be a bit overlooked, and sadly it's not the most visited of the cities in Brandenburg. With a population of over 100.000 people and a large university, Cottbus is a lively city worth your attention. Also, it is located very near another German highlight, the UNESCO-listed biosphere reserve of Spreewald.
The city is big enough for a weekend trip from Berlin, and we would recommend you spend at least 1-2 nights in Cottbus. Are you just passing by, or short on time, the highlights in Cottbus can also be seen on a day trip from Berlin.
TIP: Read our post about day trips from Berlin with public transport
1. Brandenburgisches Apothekenmuseum (Pharmacy museum of Brandenburg)
A pharmacy museum is maybe not the first choice when you visit a new city, but this museum located directly on the market square in the old town of Cottbus is very interesting. To visit you join a guided tour (held twice daily). Firstly, you will see interesting pharmacy interior exhibitions. Interiors from different centuries are on display. Secondly, you will hear stories about the pharmacist occupation these days compared to today. Furthermore, you will also get an idea of how they produced different medicines back in the day. It's definitely worth a visit to get more knowledge about a profession which has changed a lot in the last hundred years.
Travelling to Germany? Join Our Facebook Group Germany Travel Forum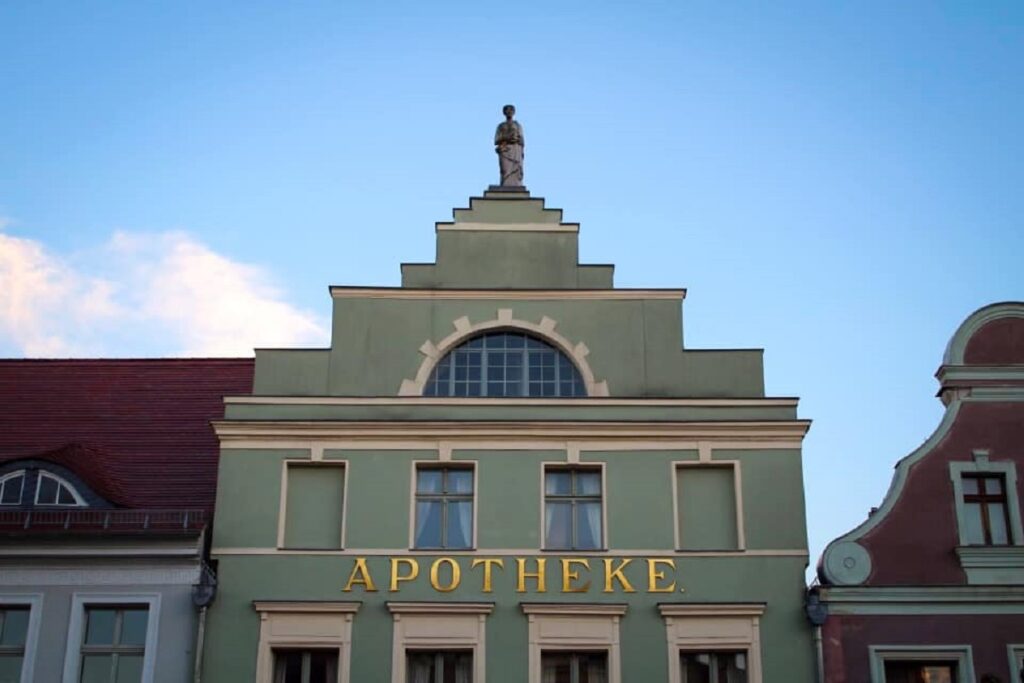 History of the museum
The "Löwen-Apotheke" (Lion Pharmacy) was opened in 1573 by the doctor of the town Dr Petrus Cnemiander. He had the privilege to open the only pharmacy in town by an order from Margrave (Elector) of Brandenburg Johann von Küstrin since a lot of diseases and epidemics occurred these days. The town needed more medical care, and until 1797 this was the only pharmacy in town. At the top of the gable, added in 1800, you can see the figure of Hygieia, the greek patron saint for pharmacists.
TIP: When visiting Cottbus, you are close to some other great German small towns, Görlitz and Zittau. Görlitz is one of the most beautiful towns in Germany, while Zittau and the Zittauer Schmalspurbahn are also worth checking out.
The pharmacy came under state control in 1951 (Cottbus was located in GDR). Furthermore, the building got protected in 1980 and opened as a museum in 1989. Nowadays you can visit the museum or buy special herbs and teas which they mix there.
Before you go:
The pharmacy museum is located directly on the market square.
Closed on Mondays
2 daily guided tours at 11.00 & 14.00 (Tue-Fri) and 11.00 & 15.00 (Sat-Sun) Tours in German only!
Entry is €5
Herbal shop open daily 10.00-16.00 except Mondays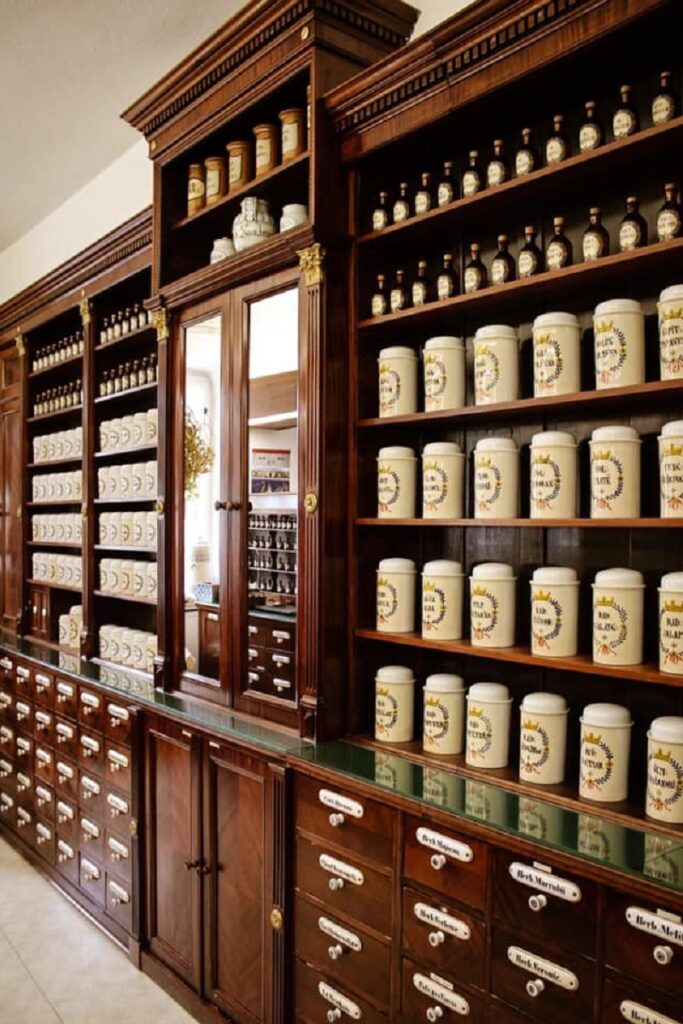 2. Kunstmuseum Dieselkraftwerk (Brandenburg's Stately Museum for Modern Art)
This former power station is now a modern art museum in Cottbus. Constructed in 1927, it operated as a power station until 1959. To keep the unique industrial architecture, the building was renovated. In 2008 it opened as an art museum. The collection contains paintings, photographs, sculptures and prints from 1900 and onwards. Check their webpage for their program and the current exhibitions. But the building itself is already worth a visit.
Before you go:
Open daily 10.00-18.00 (closed Mondays)
Entrance is €4 (€6 for special exhibitions)
Check their webpage for program and current exhibition
The onsite museum cafe is open Saturday & Sunday from 11.00-18.00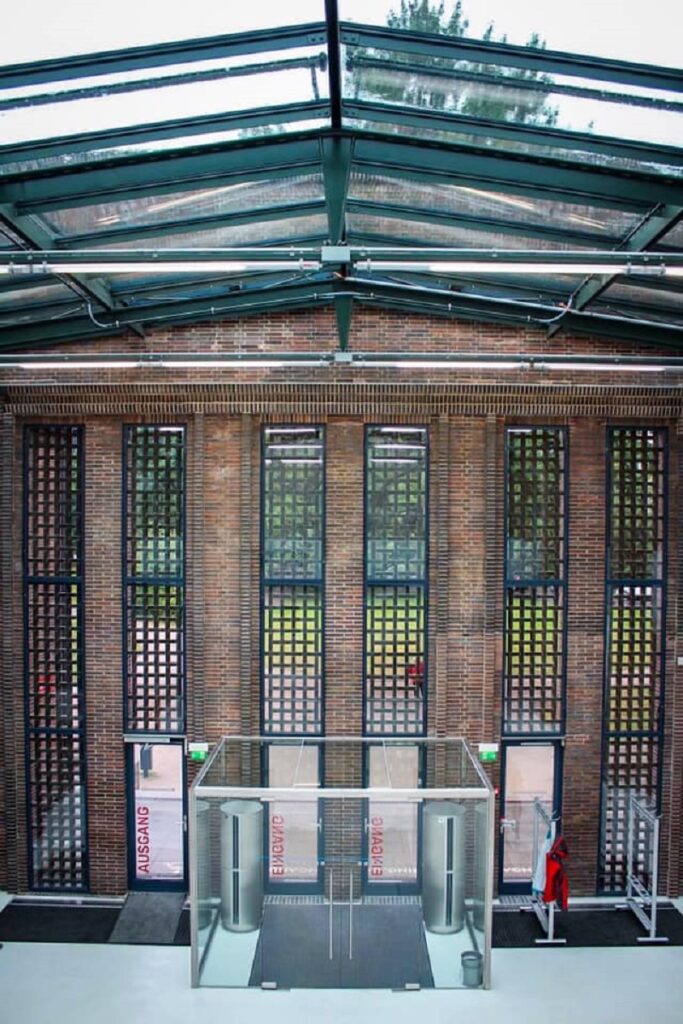 3. Spremberger Tower
One of the main sights in Cottbus is the Spremberger Tower. For just a few euros you can go up 28 meters and have a wonderful view over Cottbus and its surroundings. As components of a city gate, the oldest parts of the tower were built in the 13th or 14th century. The tower opened to the public in 2007 and can be visited on most days of the year.
Before you go:
Opening hours: 10.00.18.00 daily (open until 20.00 in December)
Entrance is €2
TIP: Read Christine's post about Barlachstadt Güstrow, a nice German town more north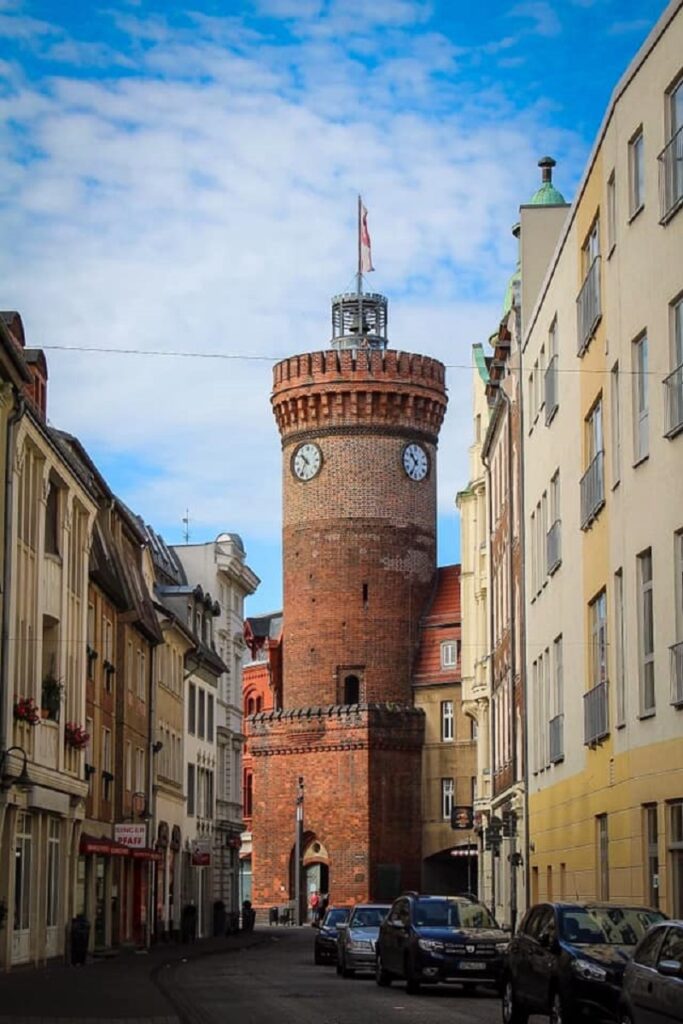 4. Altstadt – the heart of Cottbus
The historic old town (Altstadt) is the beating heart of Cottbus and is probably where you will spend most of your time when visiting on a weekend trip from Berlin. In Cottbus Altstadt, you will see towers, parts of the old city wall, museums, gates and lots of beautiful buildings.
Once an important square for trading, the Altmarkt (Old Market Square) is surrounded by colorful beautiful houses. Also today it is the heart of Cottbus with impressive Baroque townhouses from the 18th and 19th centuries. Here you will find nice shops, restaurants, bars and cafes. Don't forget to look up when you visit the market square. Many of the buildings have amazing details high up on the facades. The square gets busy on summer evenings. Therefore we recommend reserving a table in advance if you want to have your dinner here in one of the many restaurants on the square.
TIP: Read our post best things to do in Weimar for another great weekend trip from Berlin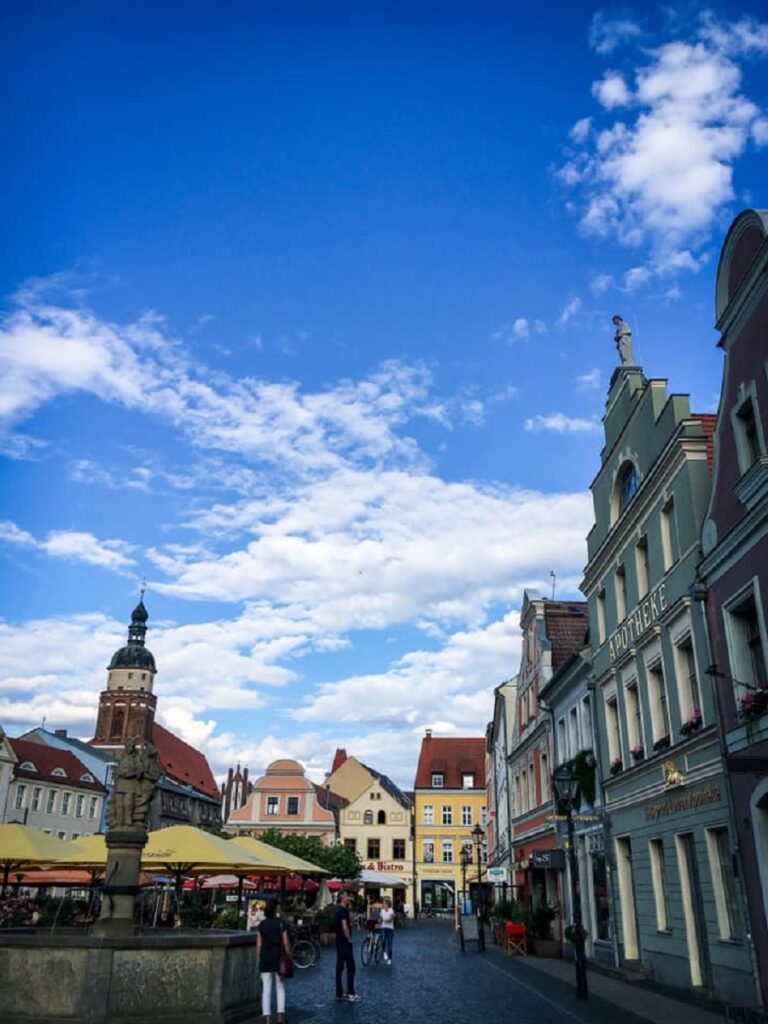 5. Schloss Branitz – the higlight of Cottbus on a weekend trip from Berlin
The highlight of Cottbus is for sure the Baroque palace Schloss Branitz and its landscape park which is one of the most impressive and beautiful in Europe.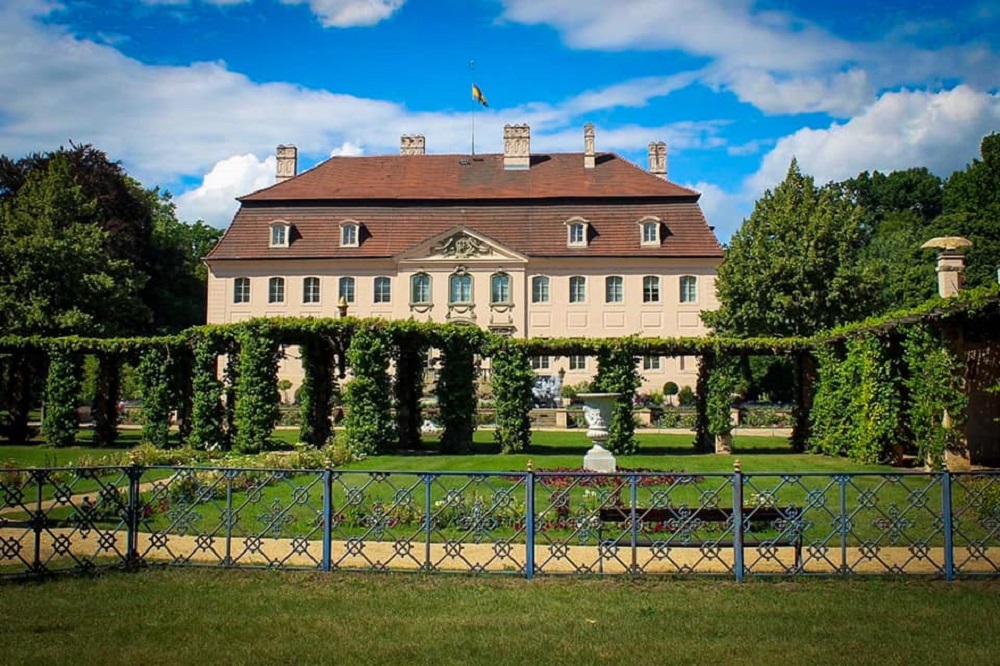 Hermann Prince von Pückler-Muskau moved to Branitz in 1845 when he had to leave his residence in Muskau due to financial problems. At this time he was already 60 years old. He renovated the palace from 1847 to 1852 with help from Gottfried Semper. Pückler was not just a nobleman, but also an artist in landscape gardening, a writer and a traveller. You still can see the oriental influence and decorations in the palace. Above all, don't miss the rooms inspired by oriental wallpapers, tiles and knives from his travel to Egypt, Sudan or Algeria.
TIP: Read our post on Castle Hotel Germany if you have a dream of sleeping in a real German castle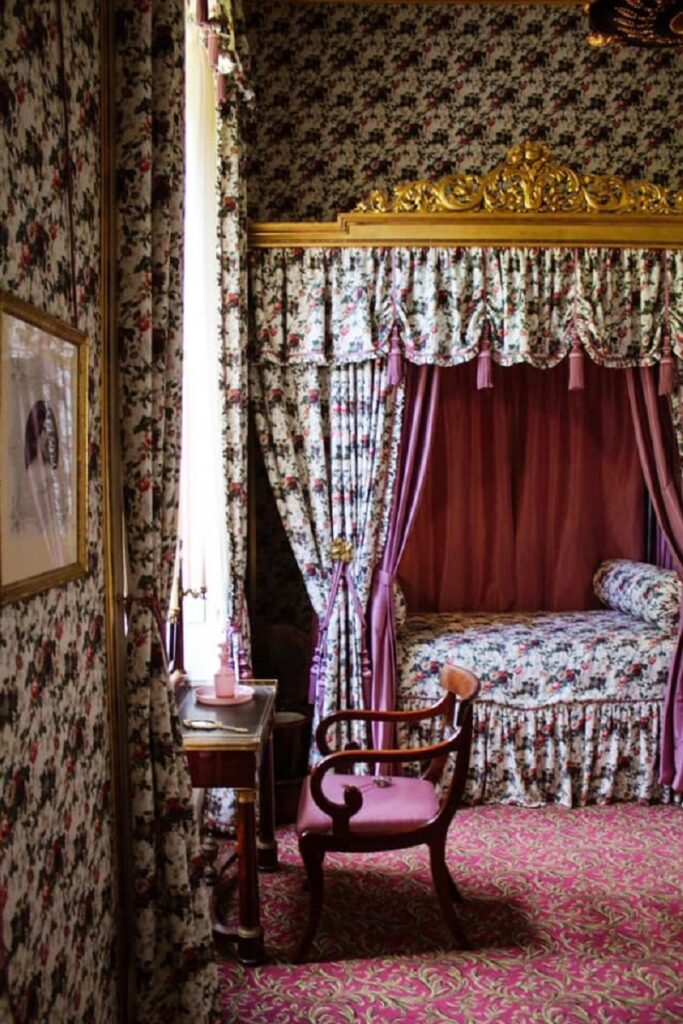 Pückler changed the park of Branitz into an amazing pleasure ground. He was very eccentric and even built two pyramids in the park; one on the park grounds, and the other as an island in a lake. The lake pyramid is the last resting place for Pückler and his wife. You can visit the park for free. Just be aware of the time. It's easy to spend a full day there while you get astonished by the beauty of the park.
In the visitor centre, you can see landscape paintings of Carl Blechen who was born in Cottbus. There is also an exhibition of the history of the Pückler family and the palace.
Before you go:
Opening hours: 10.00-18.00 (May-Oct) & 11.00-16-00 (Nov-Apr)
Entrance is €8 for the palace and all exhibitions
Onsite cafes and restaurants
Get there by bus no10 from Cottbus train station (15min), or by walking 45 minutes from the city centre
TIP: Read of post about Schwerin Castle, one of Germany's most beautiful castles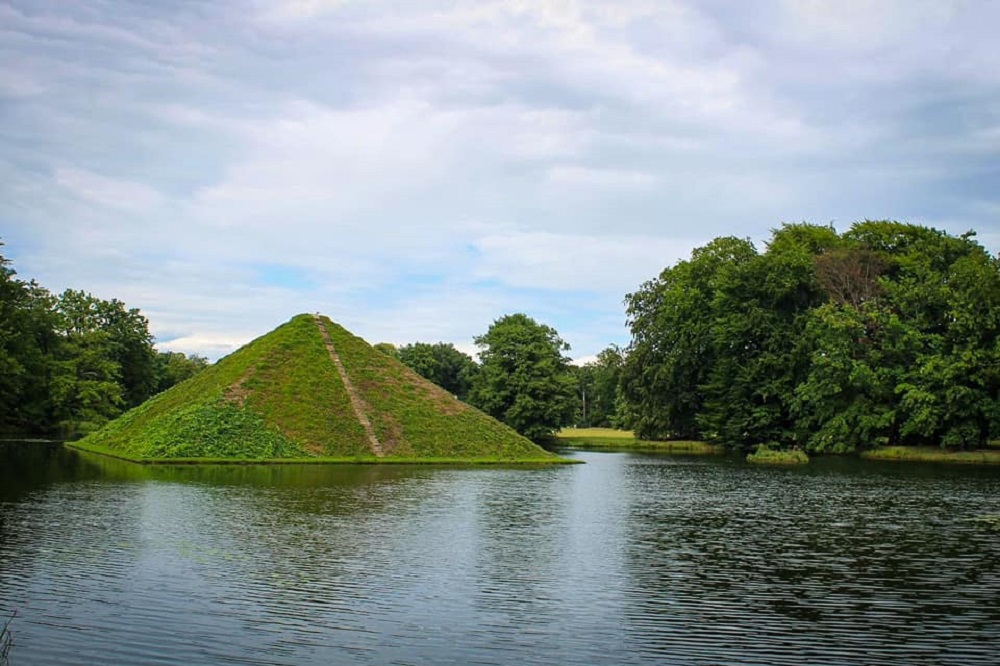 Other places of interest in Cottbus
1. University Library
Cottbus also have some very modern architecture, which a weekend trip from Berlin will give you enough time to explore. In a contrast to the historical old town of Cottbus, you should see the modern library of the university of Cottbus-Senftenberg. Finished in 2004, its facade is built of glass with printed letters on it. The library is the centre for information, communication and media. The architects were Herzog and de Meuron who got several awards for it.
The University library is only a short walk from Cottbus city centre.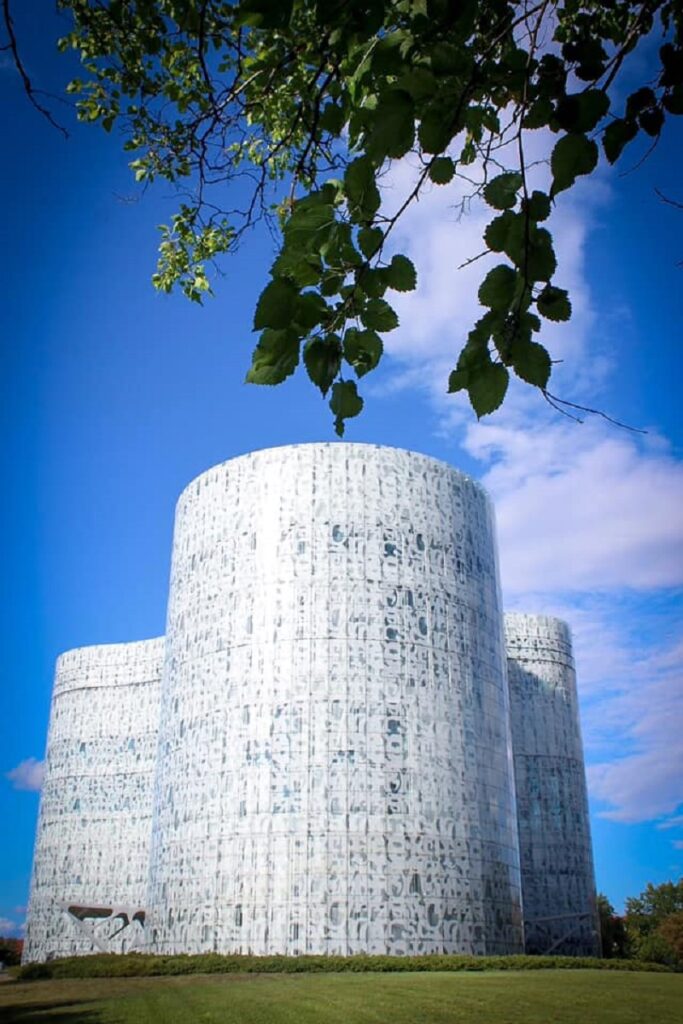 2. Staatstheater Cottbus
The Staatstheater Cottbus is the only state theatre in the German Federal State of Brandenburg. Built in Jugendstil, this special-looking building opened in 1908. The ensemble presents operas, plays, concerts, musicals and ballets.
Staatstheater Cottbus is located between the train station and the old town.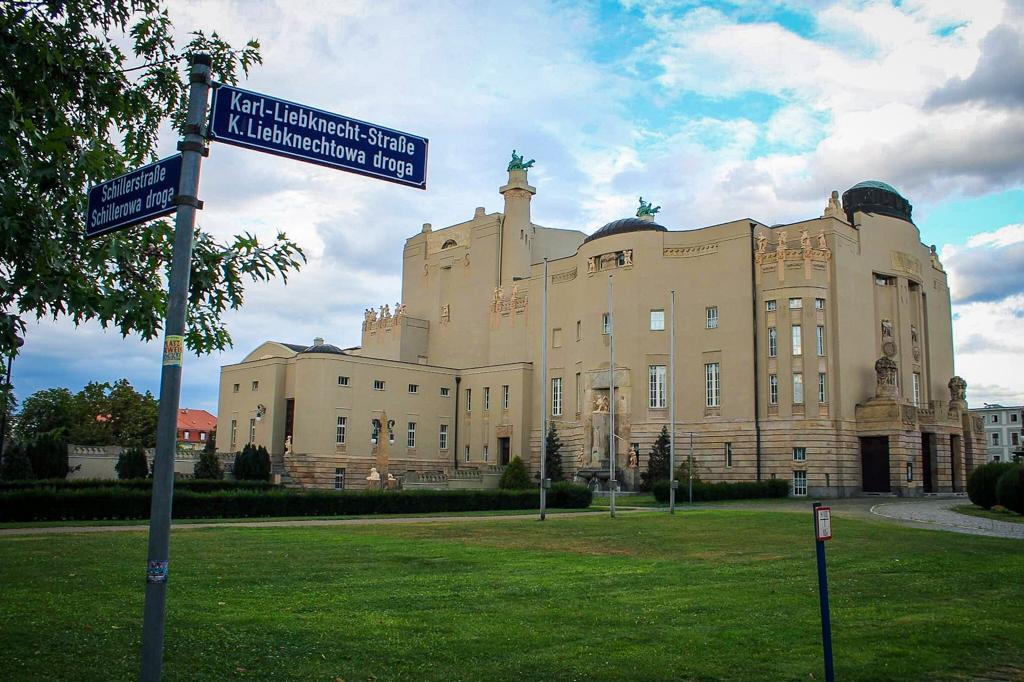 TIP: Read our post about visiting Potsdam if you are visiting the capital area of Germany
3. Filmtheater Weltspiegel
This movie theatre "Weltspiegel Cottbus" is the second-oldest functional cinema building in Germany. It opened in 1911. It has been renovated several times during the years and has also been extended. Check out the programme for movies and shows there.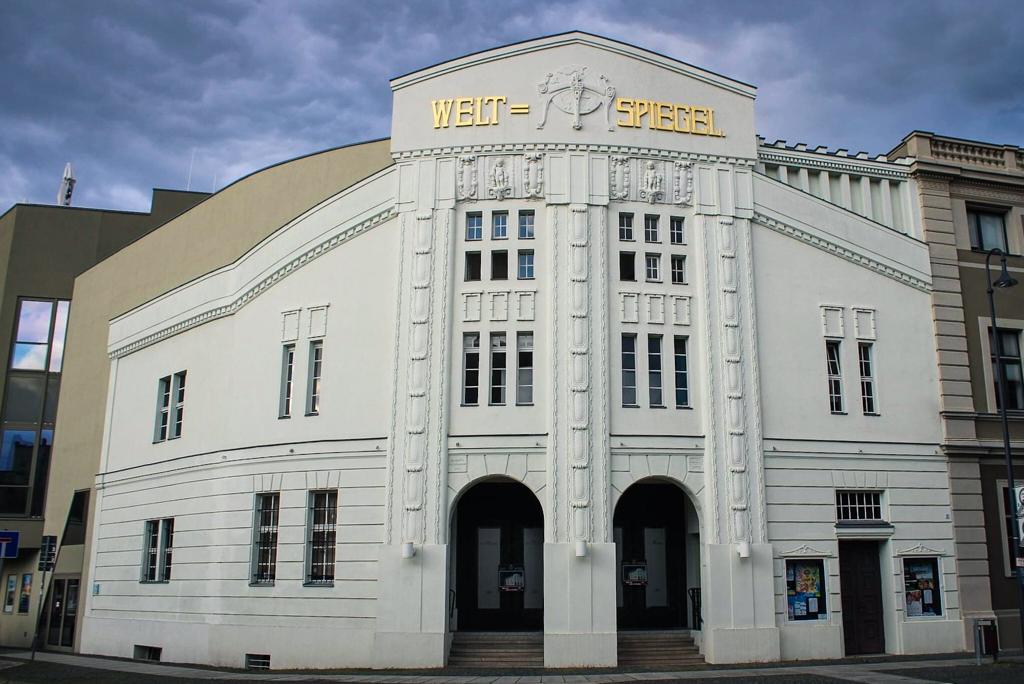 Plan your trip – how to visit Cottbus on a weekend trip from Berlin
Cottbus is located around 125 km southeast of Berlin. It is easy to get to Cottbus from Berlin with public transport. The regional train RE2 will take you from central Berlin (Hauptbahnhof or Alexanderplatz) to Cottbus in around 1,5h. Check bahn.de or odeg.de for tickets and information.
From Cottbus main train station, it is only a short walk to the city centre. The city centre is very walkable and bus no 10 takes you from the train station to Branitz Palace and Park.
BUDGET TIP: If you are more than 2 persons travelling, purchase the Brandenburg-Berlin ticket. For €33 up to 5 persons can travel together on the same ticket the whole day, meaning you can return to Berlin within the same day without purchasing another ticket. If you visit Cottbus on a weekend trip from Berlin this ticket will also give the best value if you are more than two people, even if you have to buy one ticket for each direction.
Click on the pin to save it to Pinterest