This post may contain affiliate links, where we may receive a small commission if you purchase something through following the links at no extra cost to you.
Located in the middle of the Thar desert in the state of Rajasthan, it quickly became clear to us that this was a must-see city on a journey through the state. It has a fabulous fort, beautiful merchant houses and an walled old town. The city is less touristy than many other places in Rajasthan, but don't expect peace and quiet. The city is bustling with people, colors, flavors and local life. Welcome to 24 hours in Bikaner!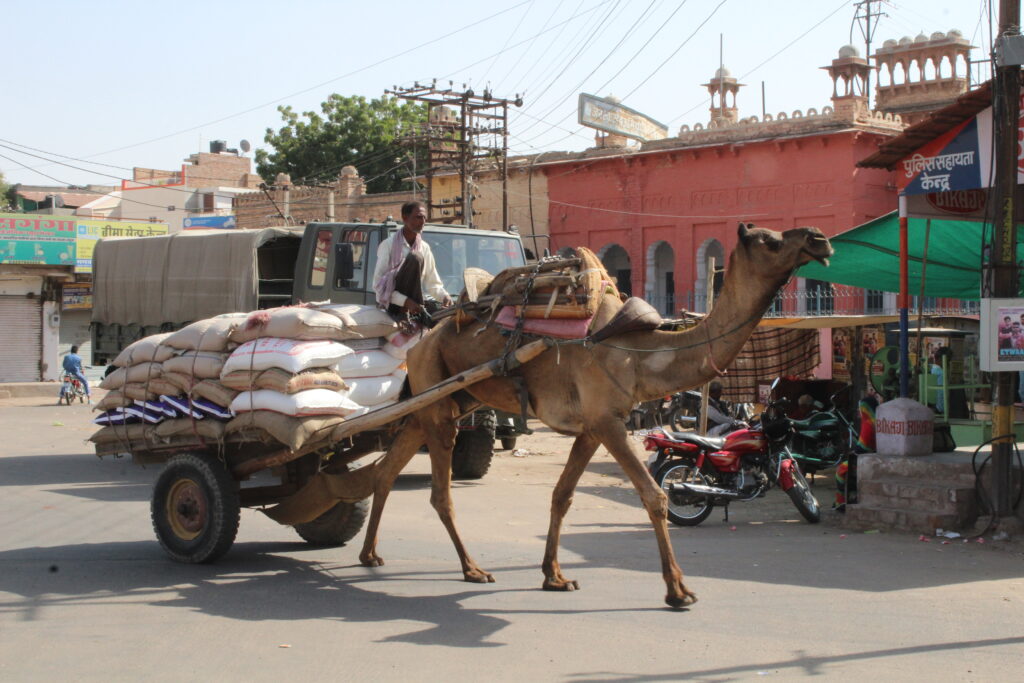 Most likely you would visit Bikaner as a part of a bigger journey through Rajasthan. So did we, and for us it was our first stop in the state. With limited time one can't see all the sights in the city, but still, 24 hours will allow you to see the most important ones.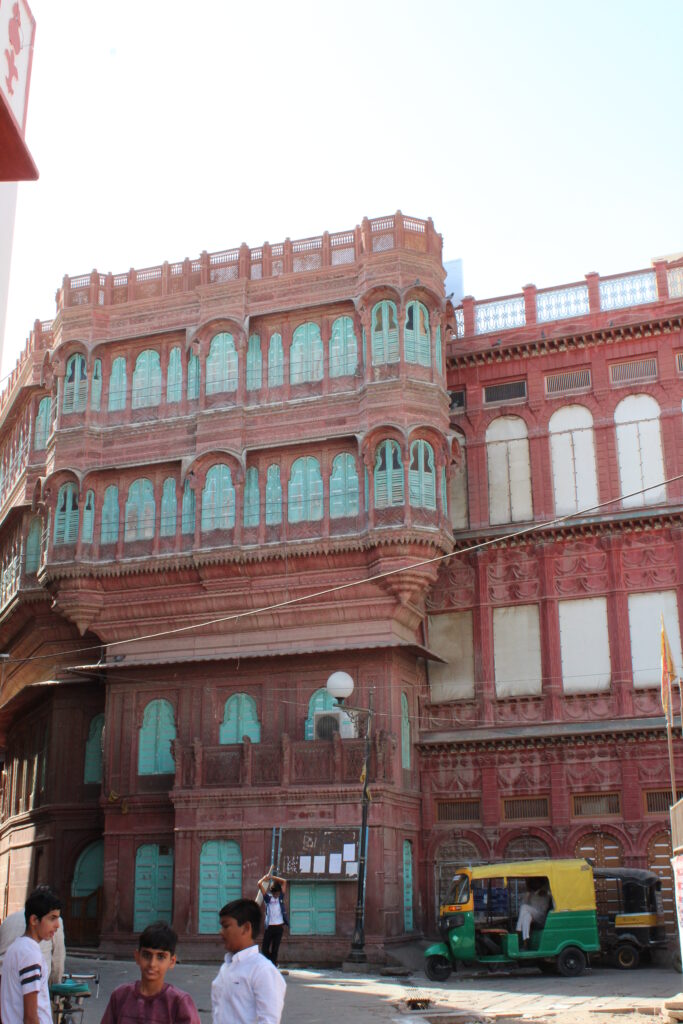 The Old City
Historically, from the late 16th century and onwards, Bikaner grew to an important trading post on the caravan trading routes.
Encircled by a 7km-long wall is the old city of Bikaner. You can enter via five gates. Kothe Gate is the main entrance. The old city is a labyrinth of streets and narrow lanes winding its way through the area. There are several beautiful Havelis (a townhouse or mansion) in the old city, many of them well preserved. Many of the Havelis are now turned in to beautiful guest houses or hotels.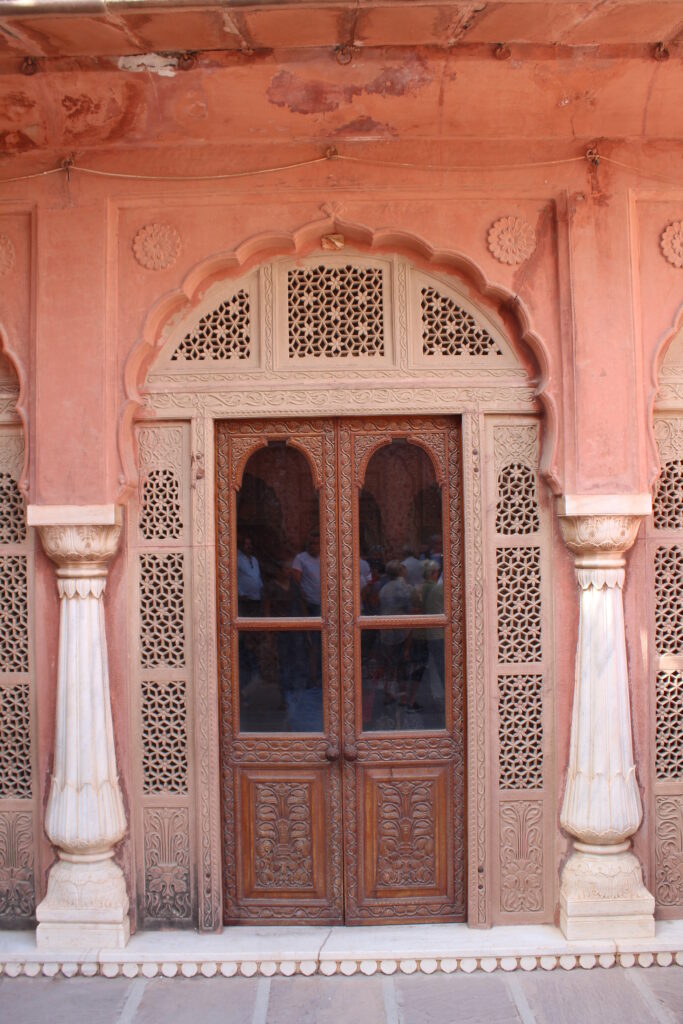 Spend some time walking around to admire the architecture as some of the buildings look amazing. The old city still has some kind of medieval feeling, although it can feel a bit crowded with tourists and locals, motorbikes, cows and tuk-tuks. The narrow streets invite you to get lost while exploring the city. But don't worry! The city is not too big, so you won't be lost for long. Also, the old city has a few nice Jain temples one can visit. Except from the havelis, the local life is the most interesting part to watch. Rajasthan is full of colors and Bikaner is no exeption. Beautiful women in their colorful saris, often loaded with jewelery, are an integrated part of the Rajasthani street life.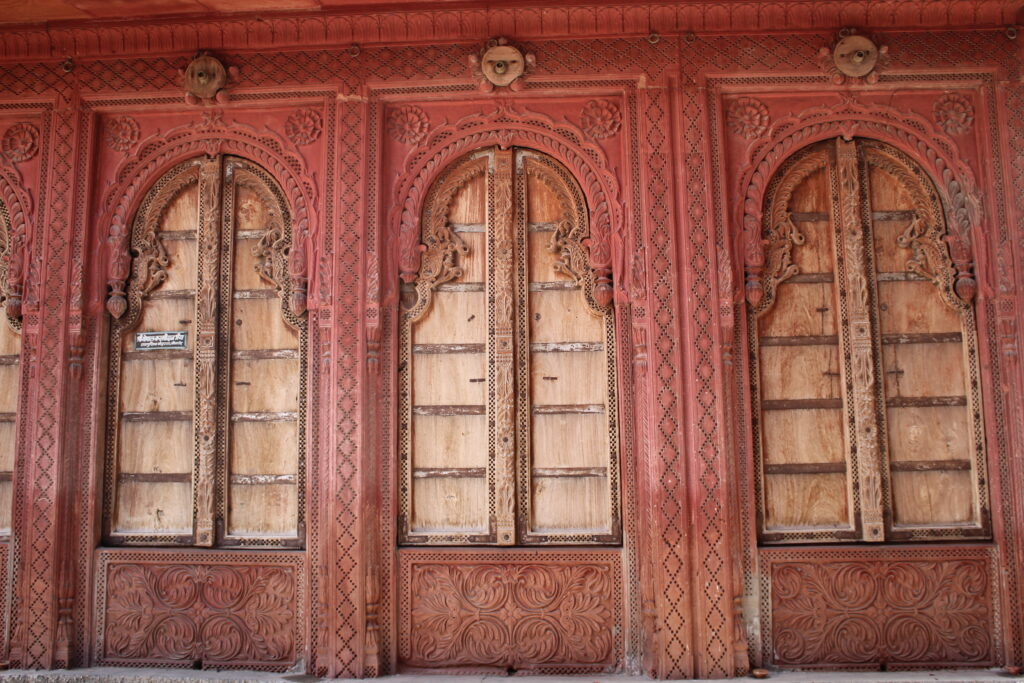 Bikaner's highlight
As many cities in Rajasthan, also Bikaner has its impressive fort. Constructed between 1589-1594 for Raja Rai Singh, the sixth ruler of Bikaner, Junagarh Fort is a very impressive sight.
The fort consists of several massive gates, temples and palaces. There is also a museum within the fort. After passing through several gates you purchase your ticket and you can also rent an audio guide. The many rooms in the palace are beautifully decorated. Some of the most impressive we saw were the Karan Mahal (Public audience Hall) with stained glass windows and carved balconies. The Anup Mahal, has wooden ceilings with mirrors and italian tiles, and Chandra Mahal is the most luxurious room in the palace. The different courtyards are also worth visiting.
It can get busy at the fort during the day, depending on when you travel. If you visit during some Indian holiday season, e.g. Diwlai, in gets really crowded so the best is to come early morning or late aftermoon to avoid the largest hordes of visitors.
After a visit to the fort, you can head to the nearby area around Bikaner Junction (train station) to take in more of the local life, or to have lunch. It is in this area you will find the best selection of places to eat. It is not the biggest selection to choose from – but still one should find something.
If we had more time…
We only spent one night in Bikaner. For us that was quite enough. If we would have had more time we would probably visited the Karni Mata Temple, the Temple of Rats (whatever creapy that might be).
Bikaner is also said to be a good alternative if you are looking for an adventure in the Thar desert.
Getting there and around
We arrived Bikaner with a short, direct flight from Delhi. If you arrive at the airport, be aware that it's a military airport. Taking photos is strictly forbidden everywhere at the airport. From the aiport you can take a taxi or tuk-tuk to the city centre. As always you need to negotiate on the price before your trip – for sure someone will try to ripp you off.
Even we bought our flight tickets only one day in advance, we still got very good fares at Air India. Timewise one can save lots of time to do some domestic flights in addition to train, car or bus.
Bikaner is well connected with trains and buses, to Delhi, and other places in Rajasthan such as Jaipur, Jaisalmer and Jodphur. Trains in India often sell out, so make your reservation in advance. Online, if you have an Indian sim card, or go to the station and buy in person. Normally all hotels and guesthouses can assist you with tickets for a small comission.
It is possible to walk everywhere in Bikaner, also from the old city to the fort. Even it is some distance to walk (1,7-2km) it is so much to see along the road so you will not even notice the distance. If you prefer not to walk you can take a tuk-tuk (auto-rickshaw). To the Temple of Rats buses leave regulary from the bus station.
More inspiration
Read our suggestion of a 4-week itinerary for India if you are on a longer journey. Also, here you can read about Jaisalmer, Udaipur and Jodphur, three other great cities in Rajasthan. Read here about Pushkar if you are considering going there to the camel fair and here about the pink city of Jaipur. If you rather want to go south to palm trees and amazing beaches, you can read what to see and to in tropical Kerala.