Known as "the city of lakes" it is different then anything else in Rajasthan, and maybe in the whole of India. Majestic and romantic, full of history, beautiful temples and grand palaces. Small narrow lanes and streets, lakeside views and surrounded by green hills. No wonder it has been appointed the most romatic spot in India. Welcome to Udaipur – the white city of Rajasthan.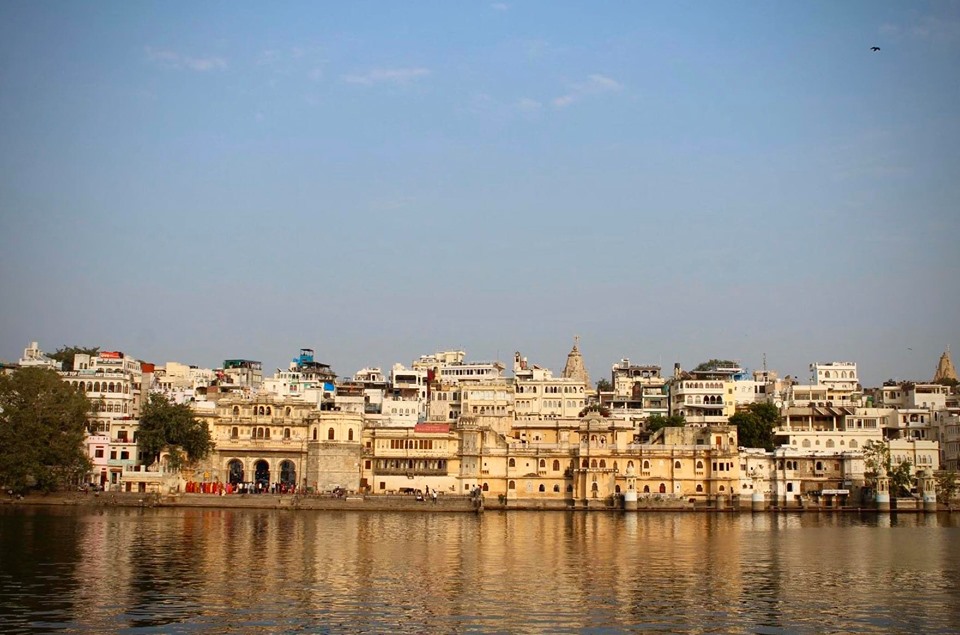 Often when people arrive Udaipur, they end up staying longer then planned. And no wonder why! Compared to other cities in Rajasthan, Udaipur has a much more relaxed atmosphere. It's less traffic, less noise, and also, the city is much more clean. Don't expect complete tranquillity and silence. After all, it is still India. The bazaars are still busy and hectic, there are lots of people and you will always be reminded where you are. Even so, the vibe in the city is very different, making it the perfect place to spend some days while travelling Rajasthan.
City Palace – the highlight in Udaipur
As many cities in Rajasthan, also Udaipur has its palace. And what a palace it is! Located on the East bank of Lake Pichola, this magnificent palace has an impressive location, almost looking a bit dramatic where it stands on top of a hill. Contruction began in 1553, and over a period of almost 400 years the different rulers added their contributions to this huge complex.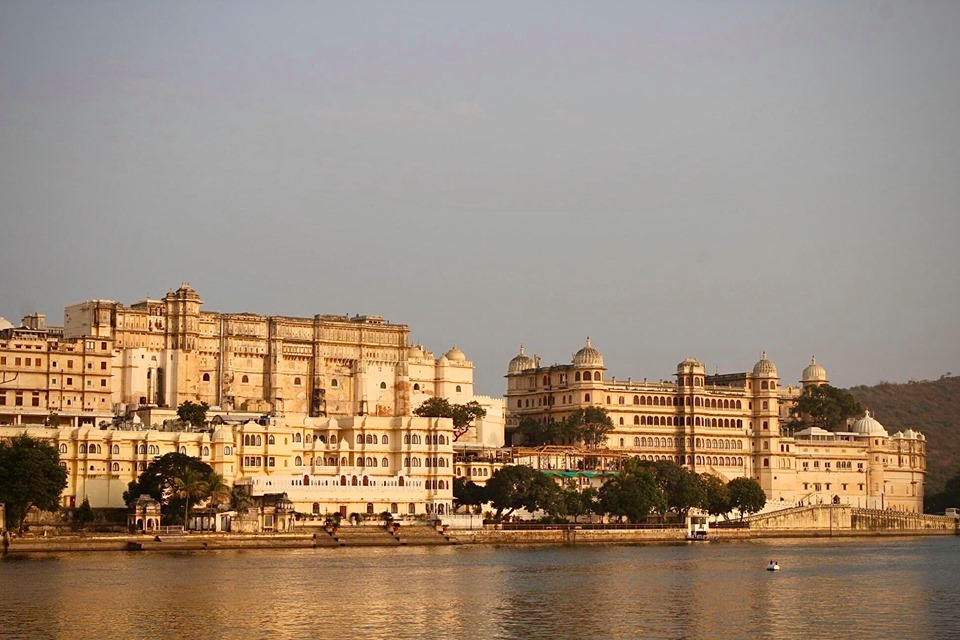 Udaipur City Palace is not just one palace. The whole complex consists of several palaces, hall, gates, courtyards and vilas. With all its balconies, cupolas and towers it is truly a spectacular sight. The main parts of the palace complex is now home to the City Palace Museum (recommended).
There are two gates to enter the palace complex; Badi Pol (Great Gate) to the North, and Sheetia Mate Gate to the South. You can purchase your ticket to the museum at both gates. Please note that you have to pay an additional City Palace entrance fee if you want to pass through the Chandra Chowk Gate for the Crystal Gallery or for boat rides on Lake Pichola. This applies even you have a ticket to the museum.
Lake Pichola
Surrounded by hills reflecting in the water, this large artificial lake is simply stunning. Along with the other lakes of Udaipur, it was originally created to meet the drinking water needs of the city. There are two islands in the lake, Jag Mandir and Jag Niwas, now home to the luxurious The Lake Palace Hotel. Seldom have we seen a better or more romantic location for a hotel.
A boat trip on the lake is a popular activity, and rightfully so. The boats departure either from Rameshwar Ghat (inside the palace complex) or from Lal Ghat. The most popular times are the trips just before sunset. Check in advance when these trips start.
If you don't fancy a boat ride for sunset, you can still have amazing views from the shores of the lake. Cross the Daiji Bridge, walk left for 10 minutes until you arrive the end of Ambrai Ghat. From here you will see the most spectacular sunset over this beautiful lake.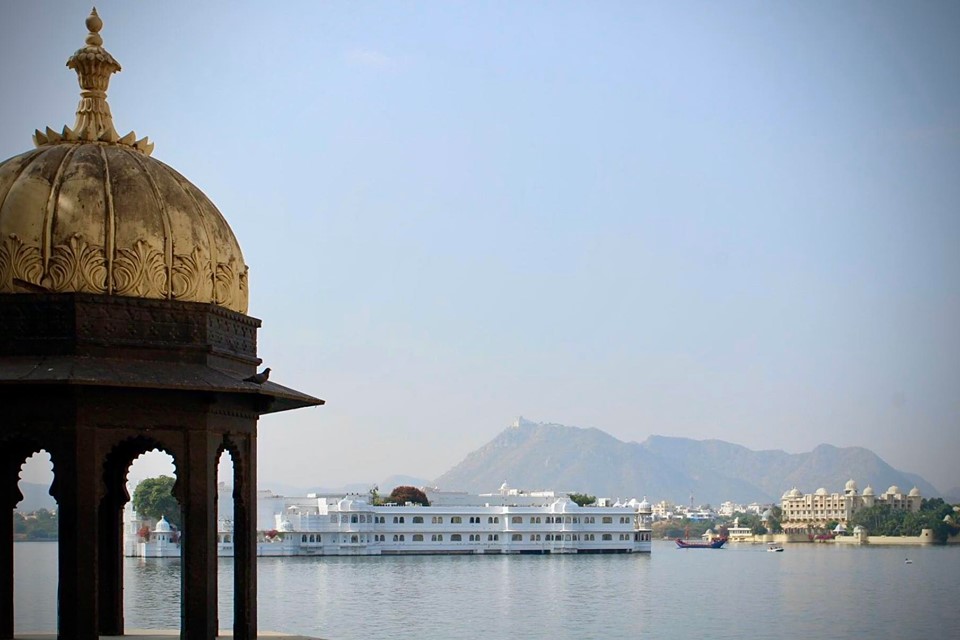 Udaipur city and the local life
Mostly always when we travel, we find the cities itself and the local life to be among the biggest attractions, and Udaipur is no exception. Follow the narrow lanes winding through the city and you will find small temples, cafes, handicraft shops and art galleries. As everywhere in Rajasthan it is colorful and the local daily life is always present.
Take a walk along the ghats (the steps leading to the water). Most noteworthy is the Gangaur Ghat. Women dressed in colorful traditional clothes gathers sometimes outside the small temple here for prayers, celebrations and socializing.
Don't stress to see it all. Udaipur somehow feels like a quiet oasis after travelling to more busy cities in Rajasthan. Slow down, relax and enjoy the atmosphere. That's also a part of the Udaipur experience. If you are looking for a good coffee (not found too often in India) and also wants the perfect location, head to Jheel's Ginger Coffee Bar & Bakery. This small lakeside cafe serves great coffee and delicious pastry in what might be the best location in Udaipur. You'll find it to the right of Daiji Bridge (between the bridge and Gangaur Ghat).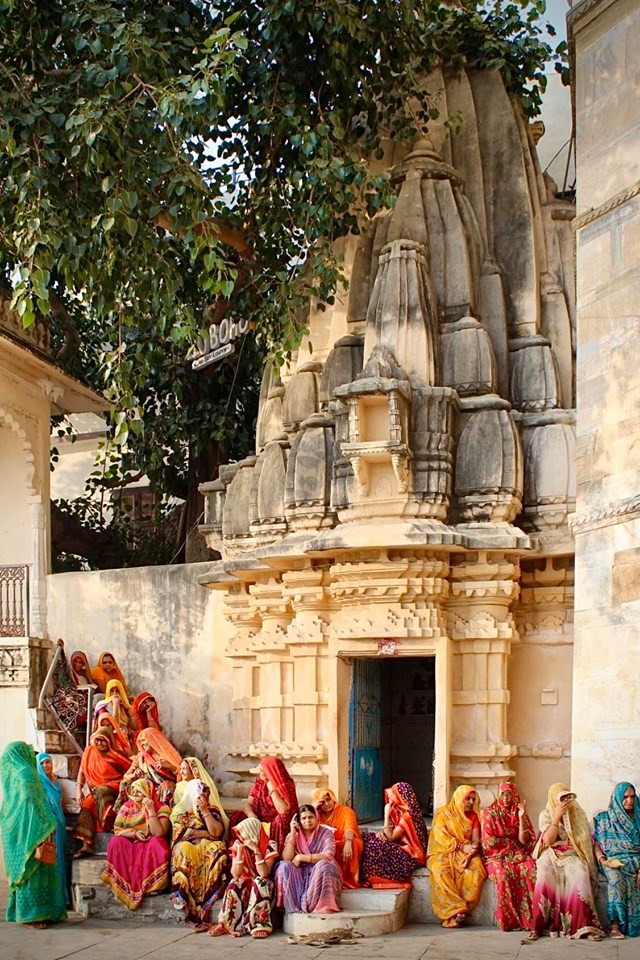 Dine on a rooftop restaurant
Udaipur has numerous dining options, with restaurants serving different traditional Indian food, italian, international and European food. India is a great food country in general, and for vegetarians it's one of the best places to be. Many Indians are vegetarians. so there a wide range of dishes to choose from.
One of the perks in Udaipur are the many rooftop restaurants, often with great view over the city, or better the lake. Sometimes they are not visible from the street, but mostly always there's a sign at street level telling you where to go. Spending an evening on a rooftop with great food, great views and good company should not be missed out while in Udaipur.
Be aware that not all restautants in India serve alcohol (getting a license is hard). Although, if you ask the waiter for some special drinks, you might end up with a cold beer (sometimes hidden in a tea pot) after all.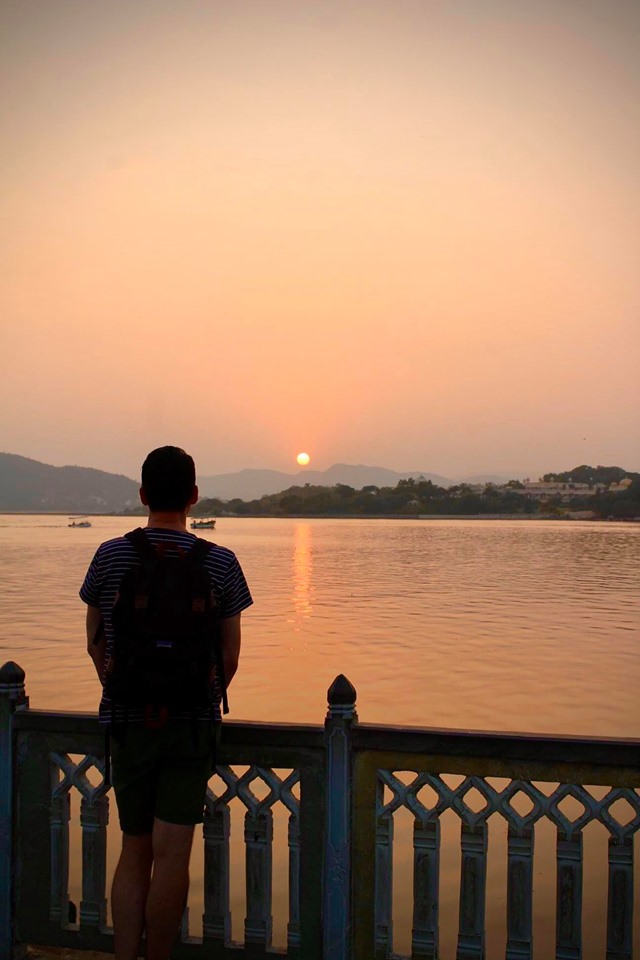 Getting there and around
You can arrive Udaipur via bus, train or air. Buses connects Udaipur with e.g. Delhi, Mumbai, Jaipur and Jodphur.
Train services cover places such as Delhi, Agra, Jaipur and Ajmer. Train travel in India is an experience, and you should at least do one train journey while in India.
Udaipur airport, 25km east of the city has fligts to e.g. Delhi, Bangalore, Jaipur, Mumbai and Hyderabad.
Buy tickets at the train stations, or at the ticket offices if travelling by bus. We recommend to purchase your ticket some days in advance. Especially trains can sell out fast. For a small comission most accomodations can also assist you with buying tickets for you. This way you save some time (and also some hassle).
At arrival and departure you can take an autorickshaw to or from your accomodation. Remember to negotiate and confirm the price before you enter. Don't pay before you are at you final stop.
Udaipur is very walkable. The best way to get around, by walking, but an autorickshaw is also possible as local trasport in the city.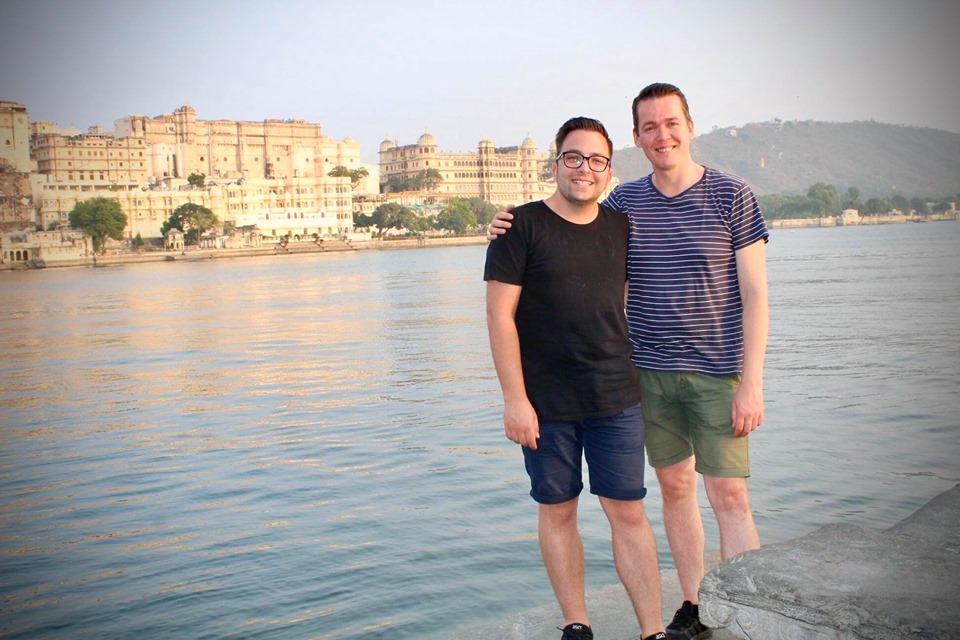 More inspiration
Read our suggestion of a 4-week itinerary for India if you are on a longer journey. Also, here you can read about Jaisalmer, Jodphur and Bikaner, three other great cities in Rajasthan. Read here about Pushkar if you are considering going there to the camel fair and here about the pink city Jaipur. If you rather want to go south to palm trees and amazing beaches, you can read what to see and to in tropical Kerala.