This post may contain affiliate links, where we may receive a small commission if you purchase something through following the links at no extra cost to you.
Saudi Arabia's tourism is booming as the country only recently opened up for more significant numbers of visitors, and rightfully so. This fairytale country has everything from big, bustling cities, magical desert landscapes, historic towns, beaches, jaw-dropping mountain formations and oases. Visiting Saudi Arabia is a joy for all of our senses so be prepared to get impressed. Before you visit Saudi Arabia, here are some things to know before you go.
After Saudi Arabia decided to open up more for tourism in 2019, the country is getting under the radar of many travellers, and no wonder why. A visit to Saudi Arabia will take to straight into an adventure unlike anything else.
Travelling in Saudi Arabia is easy, also independently. But travelling to a country closed off to visitors for so long, might also worry some of you. There are many questions to ask before visiting Saudi Arabia, such as how to do it, do I need a Saudi visa, whether is it safe and so on. In this post we will try to answer some of the most frequently asked questions, making it easier for you before you visit Saudi Arabia.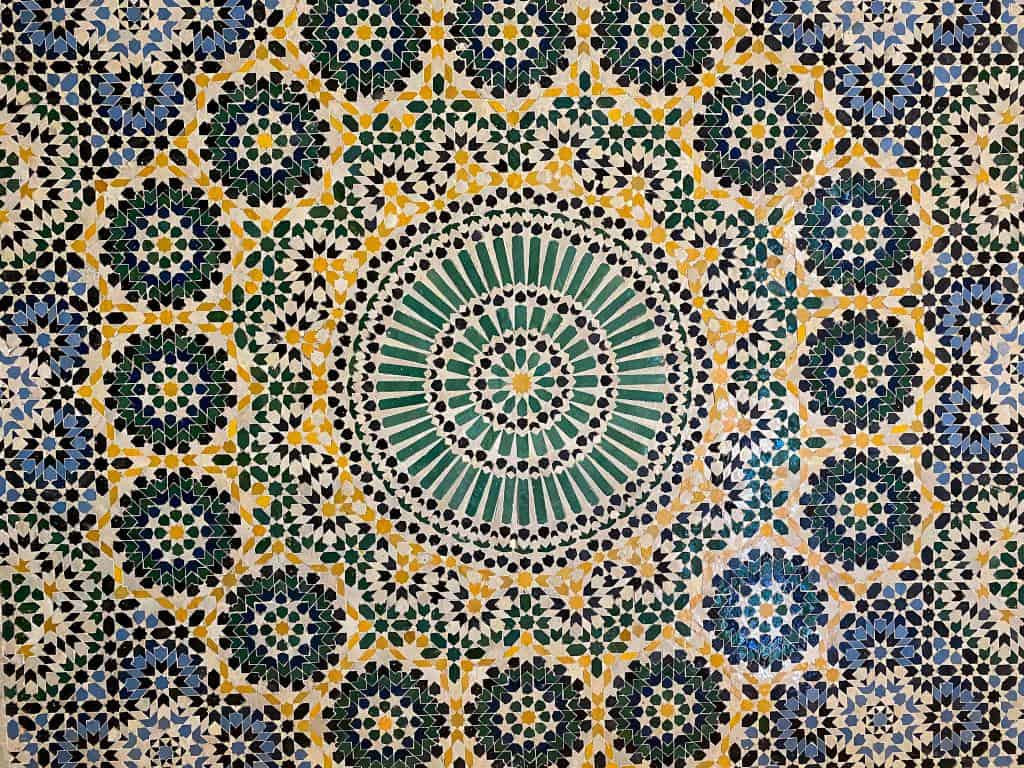 1: Why should you visit Saudi Arabia?
You should visit Saudi Arabia if you like to visit places off the beaten path before everyone else. No matter if you want big cities, historical sites, hiking, action sports, diving, shopping, eating, magical desert landscapes, dramatic mountain formations, UNESCO World Heritage sites, sports events or anything in between, Saudi Arabia got it all.
TIP: One of the very best places to visit in Saudi Arabia is AlUla – a stunning area in the desert surrounded by impressive mountains and world-class historical sights. No visit to Saudi Arabia is complete without a visit to Al Ula. Our post on things to do in Al Ula gives you more information on how to do it and what to see.
Furthermore, if you like the idea of visiting the orient, then a visit to Saudi Arabia can be what you are looking for. We'll admit it, a holiday to Saudi Arabia is maybe quite unusual, but anyhow an amazing experience. It's getting popular to visit Saudi Arabia, but if you hurry up, you still have the chance to beat the crowds.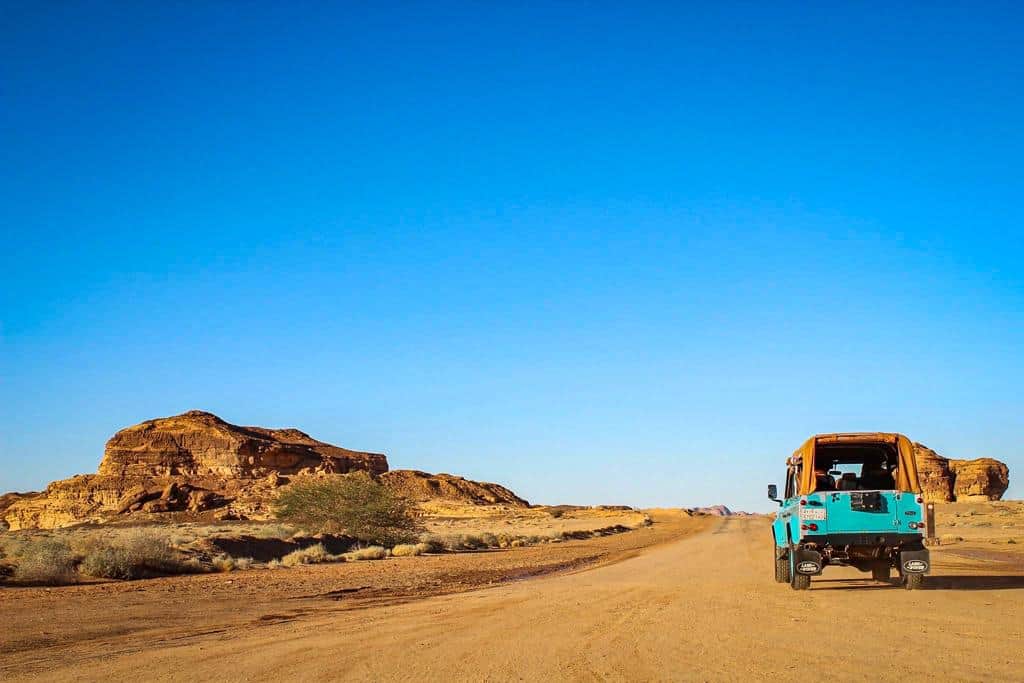 2: Can I visit Saudi Arabia as a tourist?
Until recently, Saudi Arabia only issued visas for people travelling to the country for business for religious purposes. However, back in 2013, Saudi Arabia announced its intentions to begin issuing tourist visas for the first time in its history, and in September 2019, the country formally announced the issuance of Saudi tourist visas to visitors from 49 countries.
24.000 foreign visitors entered Saudi Arabia ten days after the implementation of the instant tourist visa. Saudi Arabia's tourism is booming, and now, it is very easy to visit Saudi Arabia as a tourist.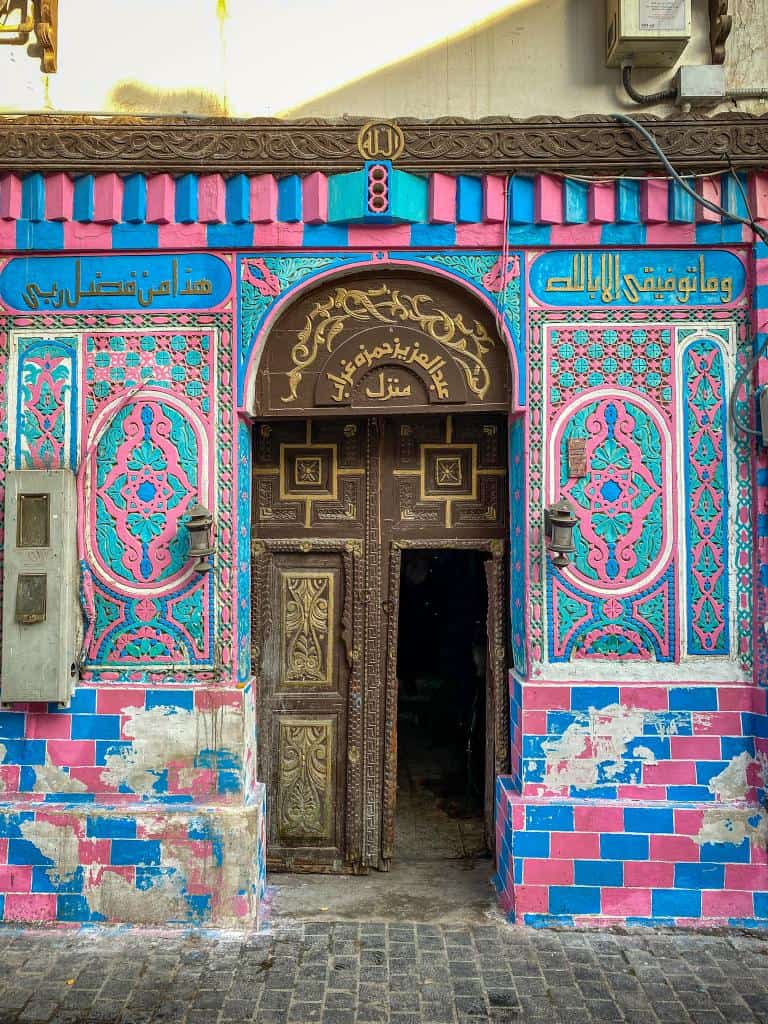 3: Do I need a visa to visit Saudi Arabia?
Yes, you need a visa to visit Saudi Arabia. All visitors, including pilgrims, need to obtain a Saudi visa in advance. Tourist visas are valid 360 days from the date of issuance, and it allows multiple entries. The Saudi tourist visa allowed you to spend up to 90 days in the country. Your passport should be valid for at least 6 months after the issuance of your visa. For visitors from the US, the passport doesn't have to be valid for 6 months, as long as it is valid during the whole duration of your visit.
How to get a Saudi Arabia evisa?
Saudi Arabia has the intention of attracting more tourists to the country, and a part of this plan is to make it easier to get a tourist visa. Since 2019, visitors from 49 countries are eligible to apply for a Saudi Arabia eVisa. Check the website of Visit Saudi if your country is eligible for the Saudi eVisa. Should your country not be on the list, please contact your nearest Saudi Arabia Embassy.
If you are eligible for a Saudi tourist visa, you can apply for your visa here. The application process is very easy and straightforward. After you have filled in the online application form and paid the visa fee, you will get your visa by email within minutes. The cost for a Saudi Arabian eVisa is at the time of writing (February 2023) SAR 535 (approx €130/ $140).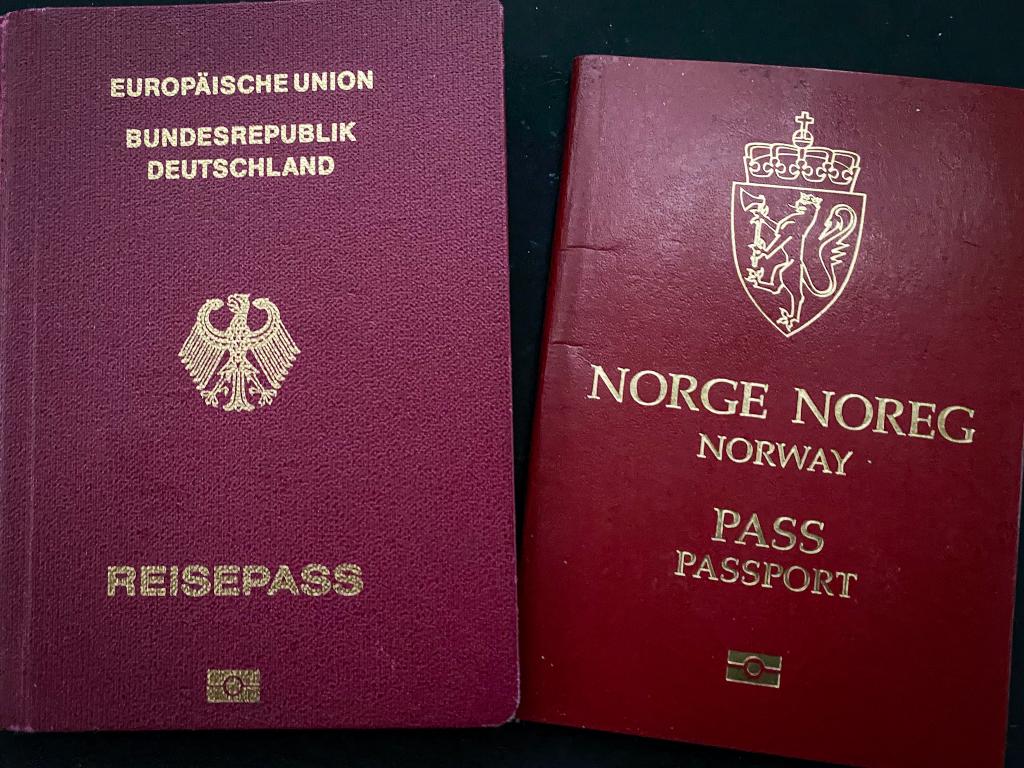 4: Is Saudi Arabia safe to visit?
Saudi Arabia is (mostly) a safe place to visit. The criminal rate is very low. As in many other places, pickpocketing is maybe the biggest risk you face as a tourist. Typically, this often happens in more crowded spaces, so always keep an eye on your belongings wherever you go.
Especially in the cities, the traffic is heavy, so always keep an extra eye out for cars when you walk around. We never felt the traffic dangerous in any way, but due to the large number of cars, we do recommend being extra cautious.
If you are an LGBTQ+ traveller, you need to be extra careful. Saudi Arabia has very strict rules and forbids all LGBTQ+ activities. Don't show any PDA (!) if you travel as a same-sex couple. That said, we never face any questions or problems travelling in Saudi Arabia, and also, wherever we stayed, we always got a double room with a double bed without any request are questioning.
In general, any kind of public displays of affection should be avoided, by all visitors to Saudi Arabia. Also, it is forbidden to take photographs of government buildings and local residents without permission, so keep this in mind at all times.
Also, it is not recommended to travel anywhere near the border of Yemen due to the ongoing conflict in the region.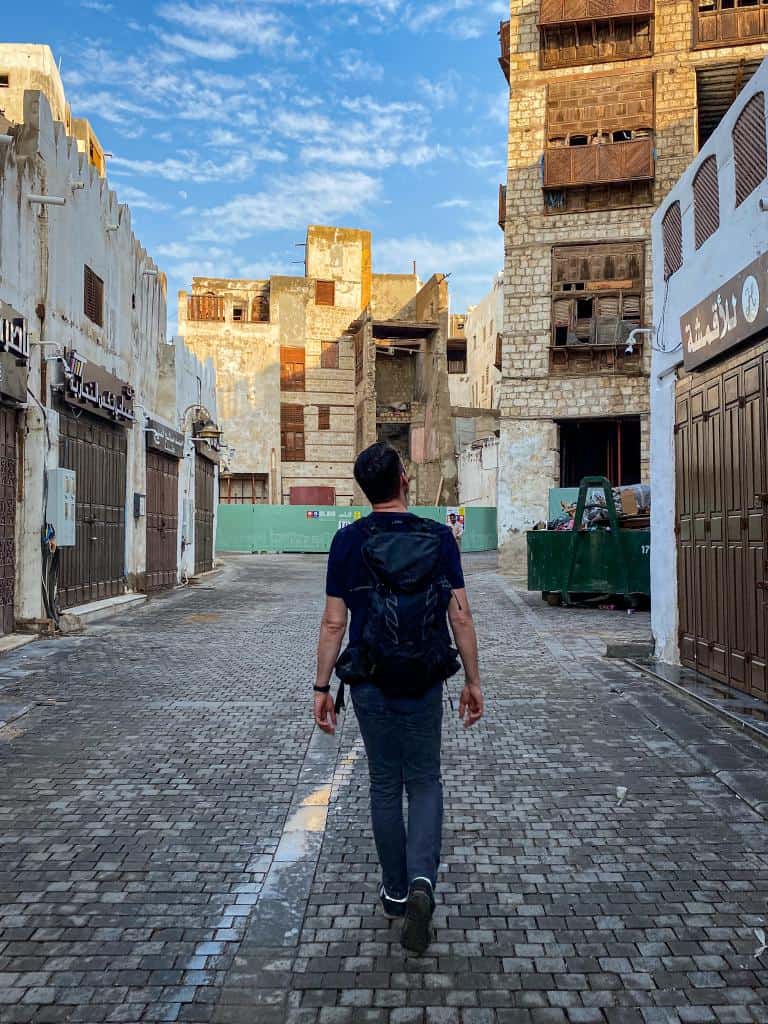 Is Saudi Arabia safe for females?
If you consider visiting Saudi Arabia as a solo female traveller, we strongly recommend you do some research before you go. We know several female sole travellers that have visited Saudi Arabia without facing any problems at all.
However, there are also reports of female travellers being harassed, especially by men, so keep this in mind before planning to visit Saudi Arabia.
It is important to keep in mind that throughout the country there is a broad gender separation, often with separate women -or family sections in eg restaurants, where males, on the other hand, use another entrance or section.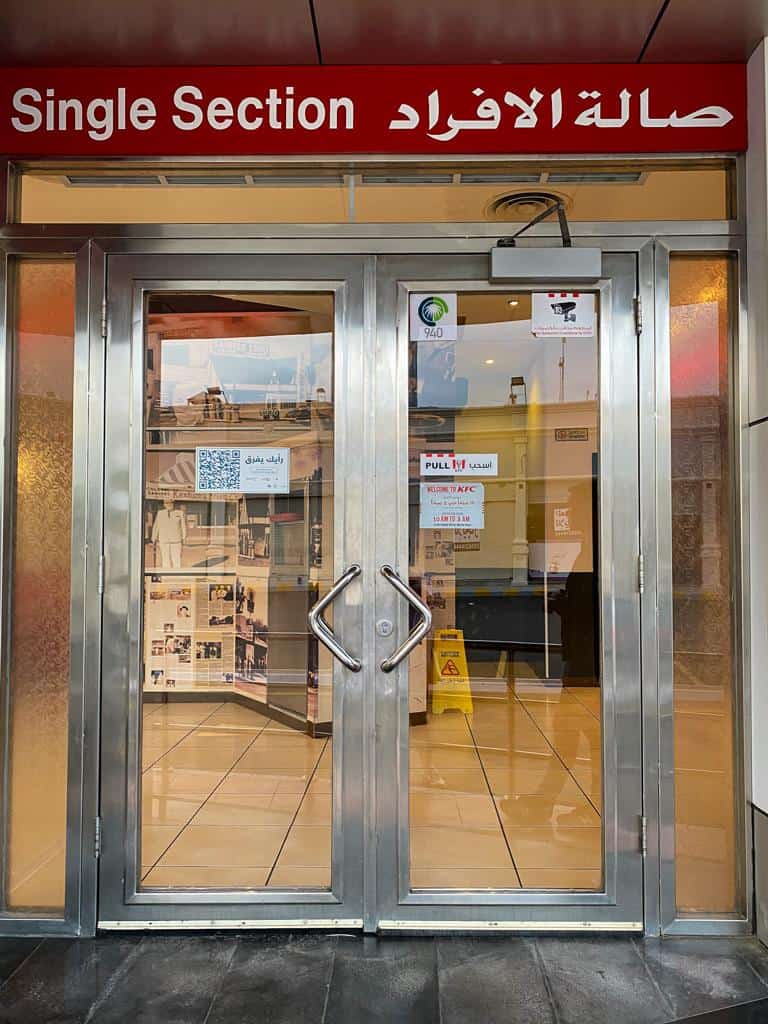 5: Is there a dress code in Saudi Arabia?
Well, yes, there is kind of a dress code in Saudi Arabia. Both men and women are required to dress in a so-called modesty way.
For women this includes covering shoulders and knees, meaning sleeveless and too-short dresses are forbidden. Clothes should not be too tight and also not see-through. Hair covers are not mandatory for tourists. Bikinis, also on the beach, are taboo.
Men should also dress modestly. As a man, you are not allowed to wear shorts in mosques and public governmental offices. Wearing shorts in other places is optional, although we saw very, very few people wearing shorts in Saudi Arabia. Men should not be shirtless under any circumstances.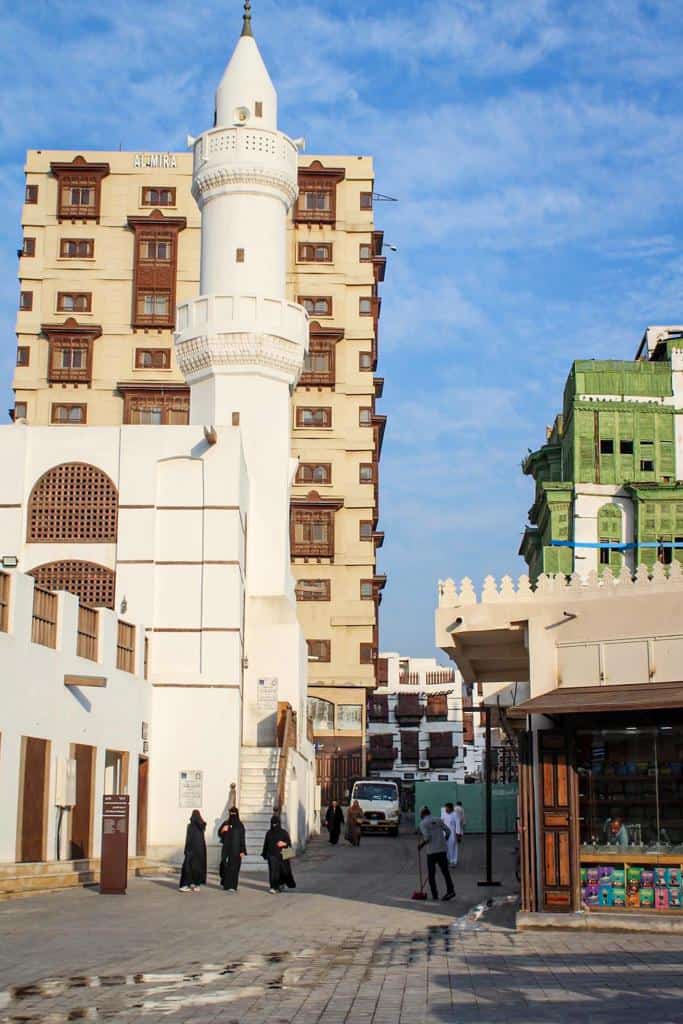 6: How to get a sim card in Saudi Arabia?
When you visit Saudi Arabia you might want to be able to use internet as well. Buying a Sim Card in Saudi Arabia is very easy. Already at the airport, there are stalls where you can get one. The registration process is easy and quite standard, but please note that you will have to show your passport in order to buy a Saudi Sim Card.
As in most places, there are different packages to choose from, depending on how long you stay and how much data you think you need.
If you don't buy your Sim Card for Saudi Arabia at the airport, there are normally several places in the cities selling Sim Cards as well, and the process is the same as at the airports.
7: Can you drink alcohol in Saudi Arabia?
Before you visit Saudi Arabia, you should know that Saudi Arabia is a dry country, meaning keeping and consuming alcohol is strictly forbidden. Of course, this also goes for all hotels and restaurants. When arriving in Saudi Arabia your baggage will be scanned, so make sure you don't attempt to bring in any alcoholic drinks. Any attempt to illegally try to bring in alcohol can get you deported from the country.
The rule about no alcohol in Saudi Arabia is actually so strict, that if you are on a flight, no alcohol will be served onboard as long as you are in Saudi Arabian airspace.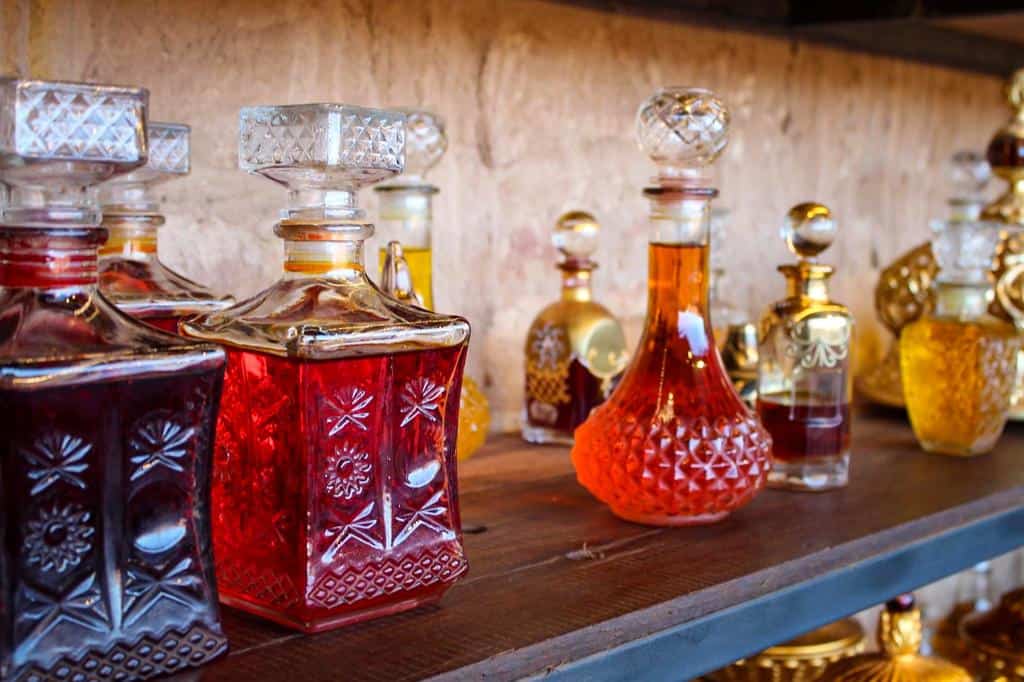 8: Are people in Saudi Arabia friendly?
Ever wondered if people in Saudi Arabia are friendly and welcoming? Well, most definitely yes. In fact, everyone we met, wherever we met was extremely friendly, and many were also surprisingly open-minded. When you visit Saudi Arabia, you will soon get asked where you are from, and also often how you like their country. Be polite and open-minded back, and you will have many nice interactions with the locals.
As everywhere, also Saudi Arabians are proud of their country, their history and traditions. We saw this especially when we visited some of the cheap, local eateries – how other guests liked, and maybe also were a bit surprised – that tourists came to join them at their local hangouts. Try it. You will only be met with smiles.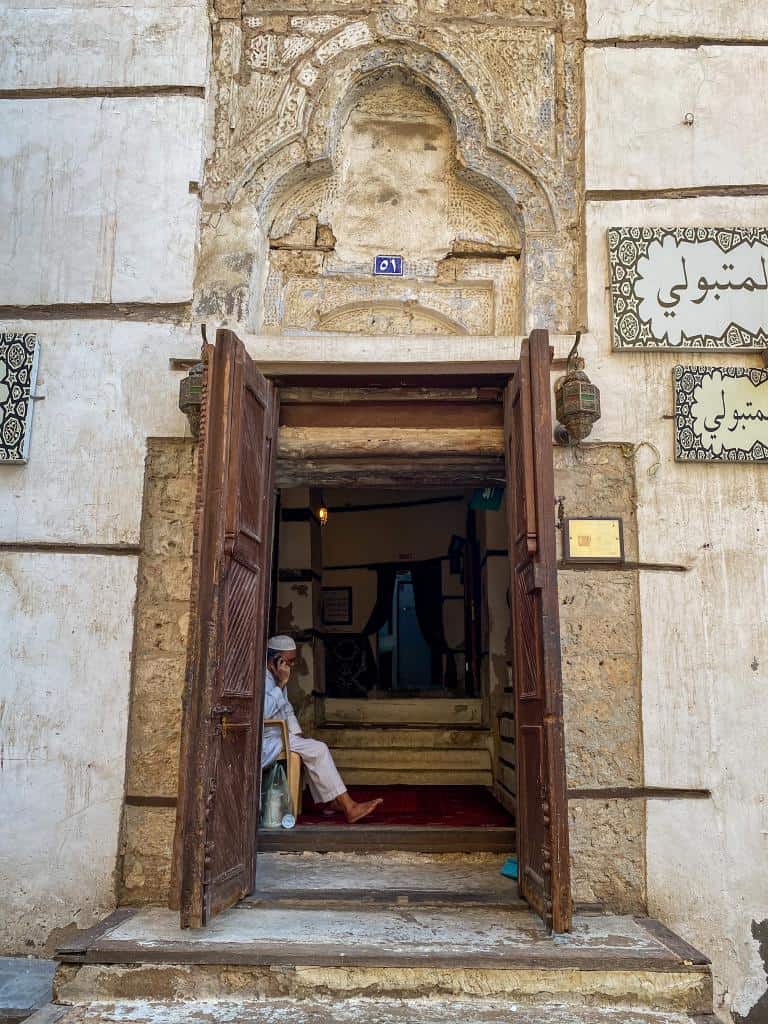 9: Is Saudi Arabia expensive?
Visiting Saudi Arabia doesn't necessarily come especially cheap. It's not a low-cost country to visit. The living standard in Saudi Arabia is for many people very high, and this is of course reflected in the price level in the country. Also, Saudi Arabia is relatively new as a tourist destination, meaning that the country still doesn't have all the tourism infrastructure one finds in other, more popular destinations.
Compared to many other countries in eg south-east Asia, accommodation comes at a much higher price. Don't expect to find super cheap hostels or dorm beds as you might be used to from other places. In many places in Saudi Arabia, you should be prepared to pay at least € 50/ $ 53-54 for a budget room, but in places like eg AlUla, the budget options can come much more expensive than that. You will also see that you won't always get value for the money you actually have to pay. As always, it is easier in the bigger cities to find more affordable accommodation, as the competition here is higher.
If you don't have a budget, however, the sky is your limit. All over the country, you will be able to find the most luxurious rooms and resorts as long as you are willing to pay for them.
When it comes to food, you can find all price ranges. Expect a higher bill at the end if you choose international restaurants. Also, the more proper local restaurants tend to come with a higher price tag.
For cheap eats, look for Indian, Bangladeshi, Pakistani or Egyptian restaurants. Especially in the larger cities like Jeddah's old town, you will find a large selection of cheap local places.
TIP: Our post on places to visit in Jeddah will give you several good tips if you are heading there as well while you visit Saudi Arabia
When you visit Saudi Arabia, you will see that the cost of domestic travel is pretty decent. Travelling by bus or train is affordable, but keep in mind that train tickets can get more expensive closer to departure, so book your tickets ahead.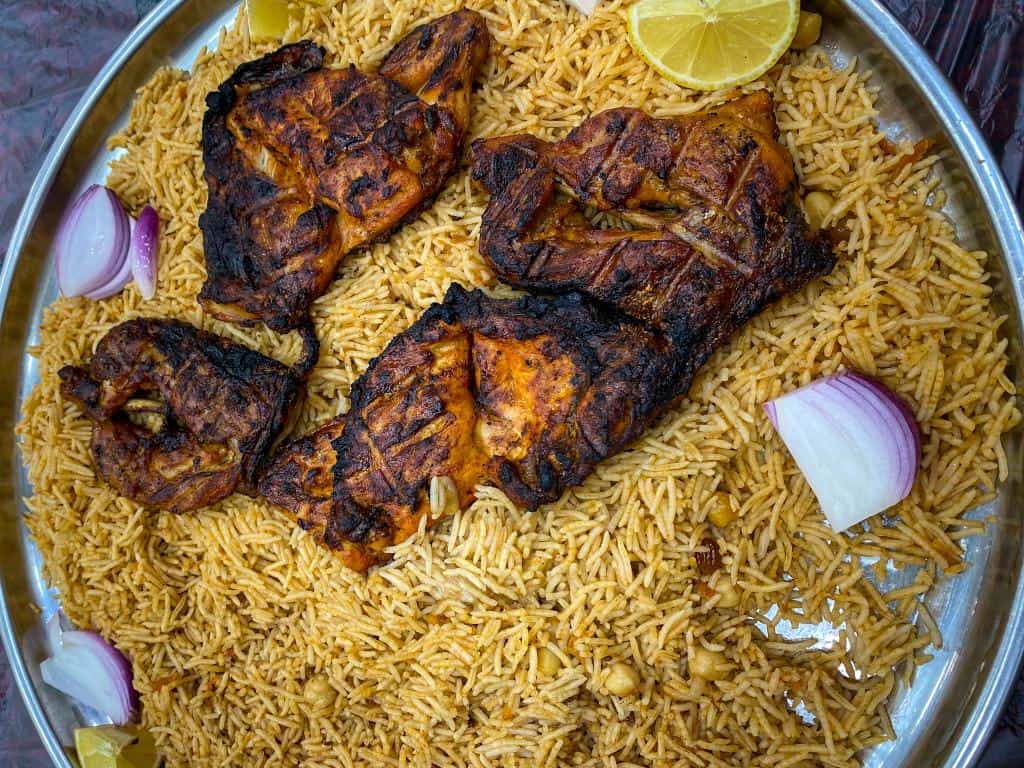 10: How do you get around in Saudi Arabia?
When you plan to visit Saudi Arabia, you will soon enough discover that it is indeed an enormous country. Despite its size, travelling in Saudi Arabia is fairly easy. Depending on where you want to go and what you want to see, it might vary if public transport or a rental car will be the best option for you.
If you visit the big cities, you should be aware that public transport as we know it from other same-size cities doesn't exist. Unfortunately, Saudi Arabia is a cr country, and this goes for the big cities as well, although there is a metro network under development in the capital city, Riyadh. In general, public transport works much better between the cities than in the cities themselves.
TIP: Our post on getting from Jeddah to Al Ula will give you detailed information on how to do it
There are buses in the bigger cities, but the best way to commute is by car or better a taxi. If you travel by taxi, we recommend using green taxis. They are reliable and somewhat cheap. Most of the drivers go by meter, although this was not the case in Medina, where the drivers tried to negotiate a (way too high) price beforehand. Our best recommendation in the cities is to download the Careem app – it's a transport app similar to Über. In our experience, Über is not working very well in Saudi Arabia, but Careem always did. Just note that in smaller or more remote places, it can take some time to get a car, also with Careem.
Travel by car in Saudi Arabia
Driving in Saudi Arabia is fairly easy, at least outside the biggest cities. Roads are in excellent condition, the traffic is regulated (although heavy), and drivers follow the rules. If you have the budget, or if you plan to see more remote places in Saudi Arabia, a rental can be a good option. Also, if you are a group of people, a rental car might come cheaper than travelling b public transport. You also might save some time on having your own car, and the biggest perk is maybe the flexibility it will give you.
To rent a car in Saudi Arabia you need to present your driver's license, an International driving permit, passport, a credit card for a security deposit and your phone number. You can search and compare prices at eg Rentalcars before you visit Saudi Arabia.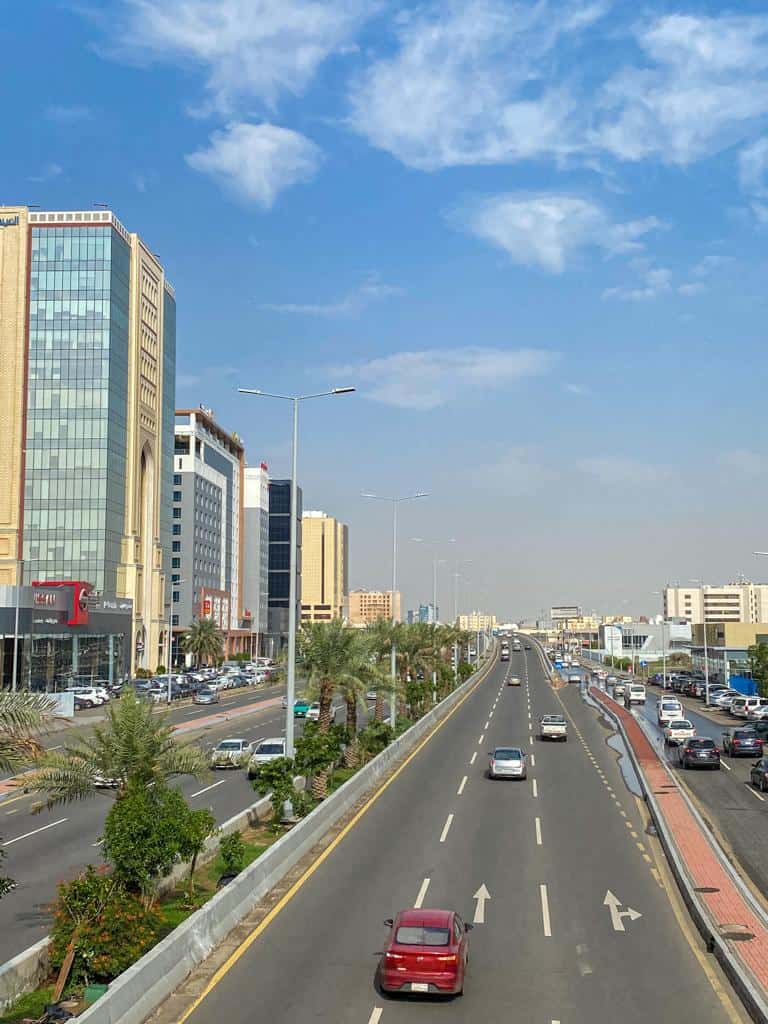 Travel by bus in Saudi Arabia
If you prefer to visit Saudi Arabia without driving your own car, you can get to most places by public transport. You can travel to many of the best places to visit in Saudi Arabia by bus. Saptco bus company has an extensive network. You can check routes, and prices and book your ticket online. We recommend booking your ticket in advance as some routes have only one daily departure. Sometimes, a combination of train and bus is necessary to get to certain destinations.
Travel by train in Saudi Arabia
If you want to visit Saudi Arabia and travel by public transport, train travel can be a good option, although the railway network is somewhat limited for now. That said, Saudi Arabia is putting big resources towards the infrastructure in the country, and the railway network is under constant development, with new lines and stations scheduled to open within the next few years.
Train in Saudi Arabia are clean, safe and mostly on time. You can choose between economy and business class onboard. You can purchase your ticket online, and you will get a designated seat. It is recommended to book your ticket in advance, as it can sell out, and the cheapest seats sell first.
There are two railway companies in Saudi Arabia. The Haramain High Speed Railway operates trains between Mecca and Medina, via Jeddah and King Abdullah Economic City. They also have connections to Jeddah Airport.
Saudi Arabia Railway operates trains between Damman and Riyadh, and another line is under development toward the north of the country.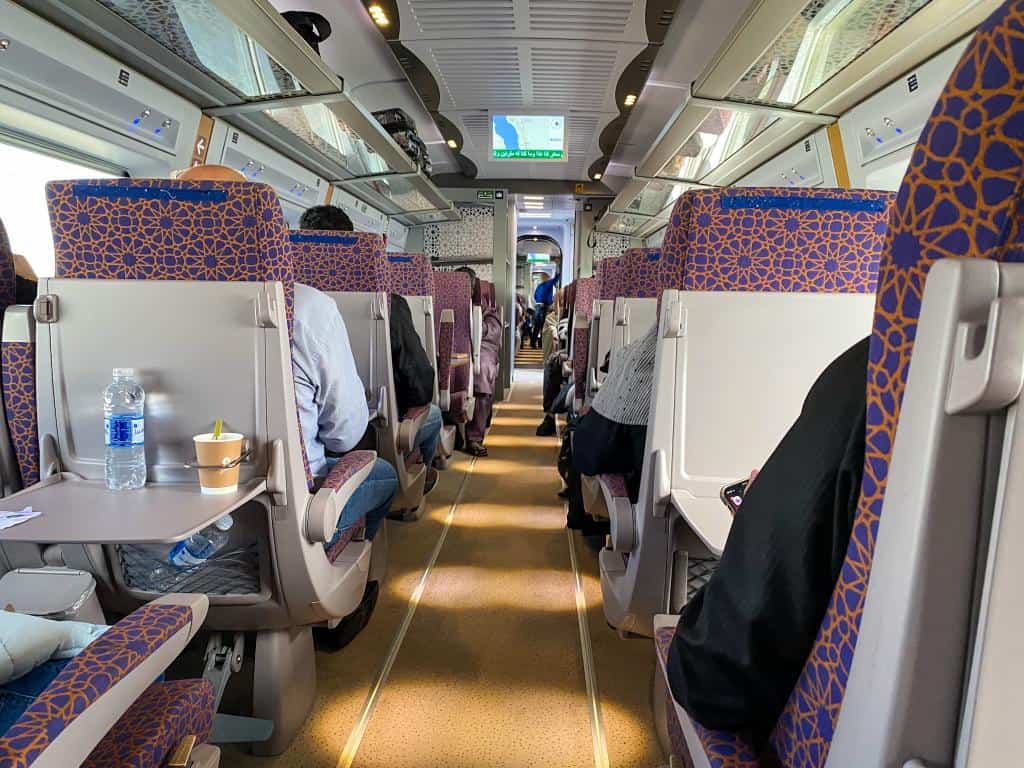 11: Can non-muslims visit Mecca and Medina?
Read this part carefully before you visit Saudi Arabia. Can you visit Macca as a non-muslim? No! Only Muslims can visit Mecca. For all others, the city is off-limits. These rules don't only apply to the central parts of the mosque, but to the city as a whole.
Can non-muslims visit Medina (also spelt Madinah)? Well, actually yes. Contrary to what is common to believe, non-muslims can visit most parts of Medina. This means you can walk most streets and explore most areas in the city. However, the Prophet's Mosque (Al Haram), is strictly only for Muslims, meaning you can not enter the mosque, nor the courtyard, as a non-muslim. The same goes for some of the other mosques in the city, like the magnificent Quba Mosque. Our advice is to ask some of the locals outside any mosque you would like to visit, to check if you will be allowed inside.
There is of course no official way of controlling this, and Muslims don't have a specific identity card to prove their faith, but in case you trespass and get caught, it can lead to official reactions, such as eg deportation from the country. We have heard of non-muslim people entering the Prophet's mosque in Medina and it was fine, but we also heard of people being asked where they are from, and that way it was figured out that they were trespassing.
Even if it technically would be possible to visit and not get asked, our clear advice is to respect the given rules and not try to enter areas off-limit to non-muslims. As we see it, it's obviously not only about respecting the rules but to show general respect for other people's religions. Keep this in mind when you visit Saudi Arabia.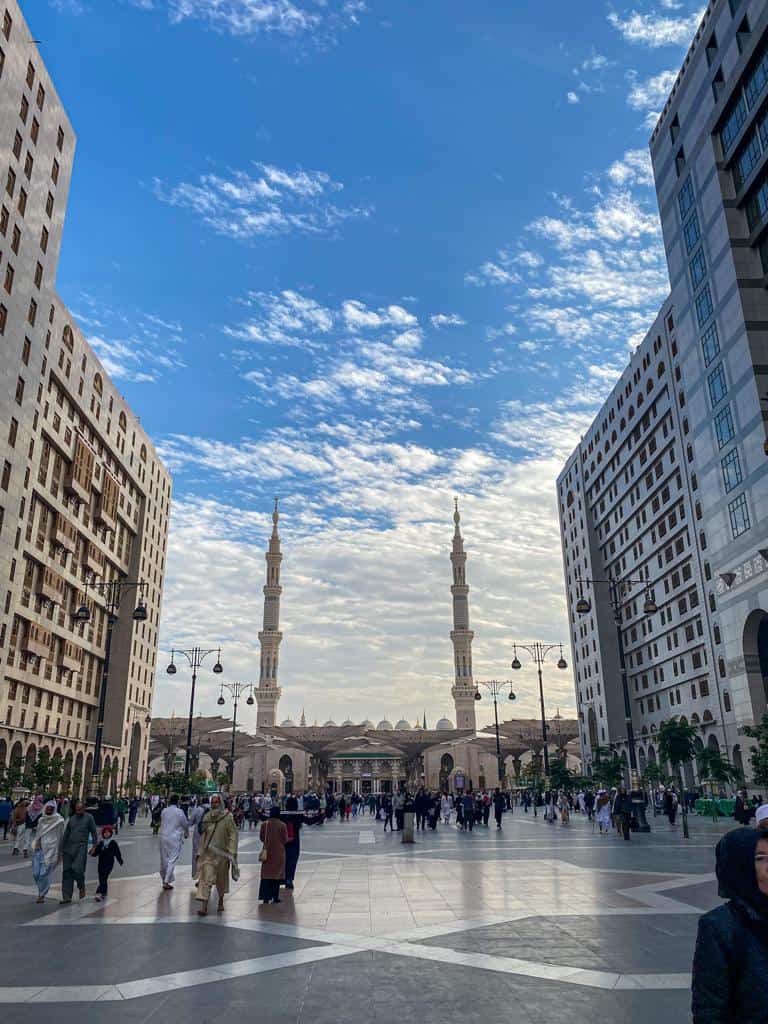 12: Does Saudi Arabia accept credit cards?
Can I pay by credit card in Saudi Arabia, you might ask? The answer is yes. You can pay by card almost everywhere you go in Saudi Arabia. We paid by credit card, debit card and Apple Pay most of the time. There are a few places however that don't accept card payment, so our advice is to always carry smaller amounts of cash with you at all times. Typical places that don't accept card payment can be taxis, kiosks, and ticket offices at smaller tourist attractions and small, local restaurants and eateries.
For all major purchases, such as bus and train tickets you can always pay with a card, also online. If you use the Careem transport app you can choose between cash, card payment or Apple pay. The fact that one can pay with card almost everywhere makes it easy to visit Saudi Arabia.