This post may contain affiliate links, where we may receive a small commission if you purchase something through following the links at no extra cost to you.
Berlin is a great city with lots of sights and, after living here for some years, we have explored more and more areas also by bike. Not only do we love to explore Berlin by bike, but from time to time we leave the city behind and go for bike trips from Berlin to nearby places around. In this article, we show you three beautiful and independent bike routes from Berlin. It's easy to get around with public transport from Berlin, but biking is a great alternative. On these bike routes from Berlin, you'll pass beautiful lakes, German castles and nature parks.
Bike route from Berlin 1: Müggelsee and Neu-Venedig
Highlights of this bike route:
Lush green forests and fields
Great views of Müggelsee
New Venice (Neu-Venedig)
The first bike route from Berlin is around Müggelsee. It is the largest lake by area in Berlin and is located in the district of Treptow-Köpenick.
Take the S-Bahn S3 to Friedrichshagen. Bike along the pretty Bölschestraße and walk with your bike through Spreetunnel (a tunnel under the Spree River) to the other side of Müggelsee. It is possible to stop first for a swim at Strandbad Friedrichagen before you enter the tunnel. This route will lead you through quiet forests, greenfields (Müggelspreewiesen) and always along the lake or the river Müggelspree.
TIP: After 2,5km you will pass Rübezahl am Müggelsee. Here is a nice beer garden for a cold beer with a lake view.
When you arrive at an area called Hessenwinkel, cross two bridges (Russenbrücke and Triglawbrücke) and follow the direction to Neu-Venedig (New-Venice). There you can rent boats and canoes. Book it in advance to be sure at the correct location and time. It is definitely quieter and less busy to go there on a canoe tour than in the centre of Berlin.
Neu-Venedig is truly a hidden gem. Maybe you will understand why they call it "New Venice" after you have walked over several bridges and seen how the Müggelspree branches into canals. We were amazed by all the large, private houses and boats there. Should you not wish to hire a boat or a canoe, you can also bike the small streets and lanes. Then you will get the best views from the different bridges.
The 16km tour ends here. Take the S-Bahn back from Wilhelmshagen to Berlin, or bike back to Friedrichshagen which makes the trip a bit longer if you wish.
Travelling to Germany? Join Our Facebook Group Germany Travel Forum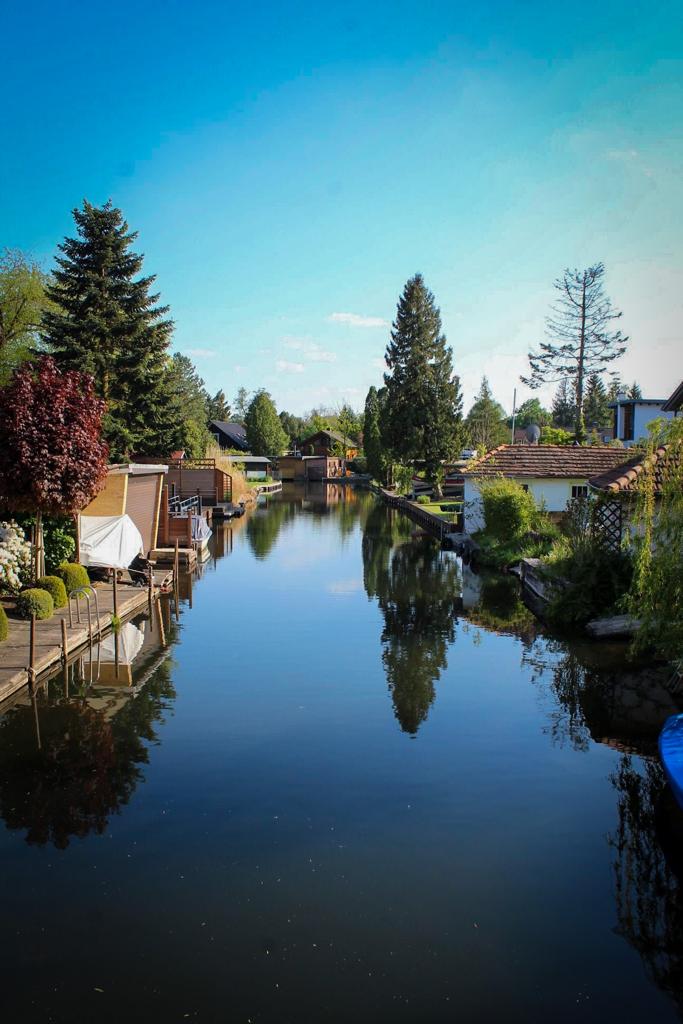 Practical Information:
Start: Friedrichshagen S-Bahn Station
Destination: Wilhelmshagen S-Bahn Station
Distance: 16 km
Duration: 1-2 hours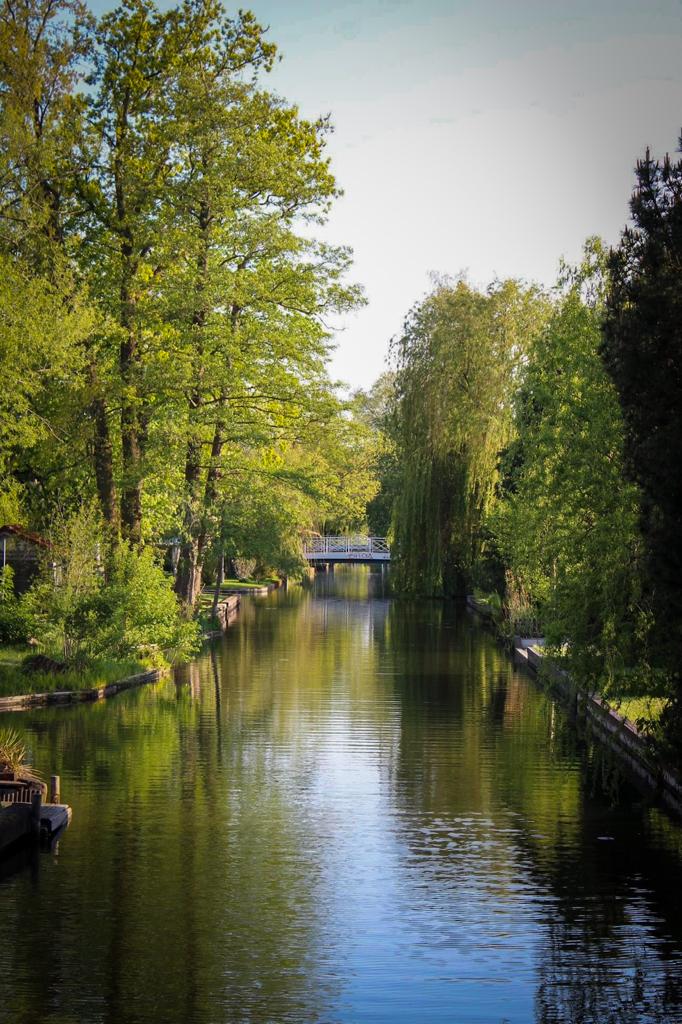 TIP: Read our guide to the best beer gardens in Berlin
Bike Route from Berlin 2: Wannsee to Babelsberg
Highlights of this bike route:
Liebermann Villa
House of the Wannsee Conference
Glienecke Villa and Park
Glienecker Bridge
Babelsberg Palace and Park
Flatow Tower
The starting point of this bike route from Berlin is Lake Wannsee in the outskirts of the city. Take the S-Bahn to Wannsee and start your bike route to Babelsberg. First stop is the Liebermann-Villa and Haus der Wannsee Konferenz.
The Liebermann-Villa is the former summer residence of the German painter Max Liebermann. It is located directly at the shores of Lake Wannsee. They show a collection of Liebermann's paintings of his villa and the garden. It is a nice place to enjoy the paintings and relax in the garden afterwards for a drink.
TIP: Read our post Biking in Germany where we are biking in Saxony-Anhalt
The House of the Wannsee Conference (Wannseekonferenz) is the place where the Nazis discussed the Final Solution of the Jewish Question (Endlösung der Judenfrage). There, they decided to kill and deport Jewish people from Eastern Europe. Today it is a museum and Holocaust Memorial. The entry is free of charge. Even the house has a dark and horrid history, this might be one of the most important stops on this route.
Continue the route along Wannsee and Havel River where your next stop is the Schloss Glienecke. While biking along Havel, you'll see Pfaueninsel (Peacock Island) and the Heilandskirche (Church of the Redeemer) from the shore. When you catch sight of Glienecker Brücke you know your next stop is very close. Glienecker Brücke is also known as the bridge of spies. It got famous in the Cold War for exchanging spies between Potsdam and Berlin. You still can see the two different colours of the bridge which showed the border of West and East Germany.
TIP: Read our post about visiting Potsdam.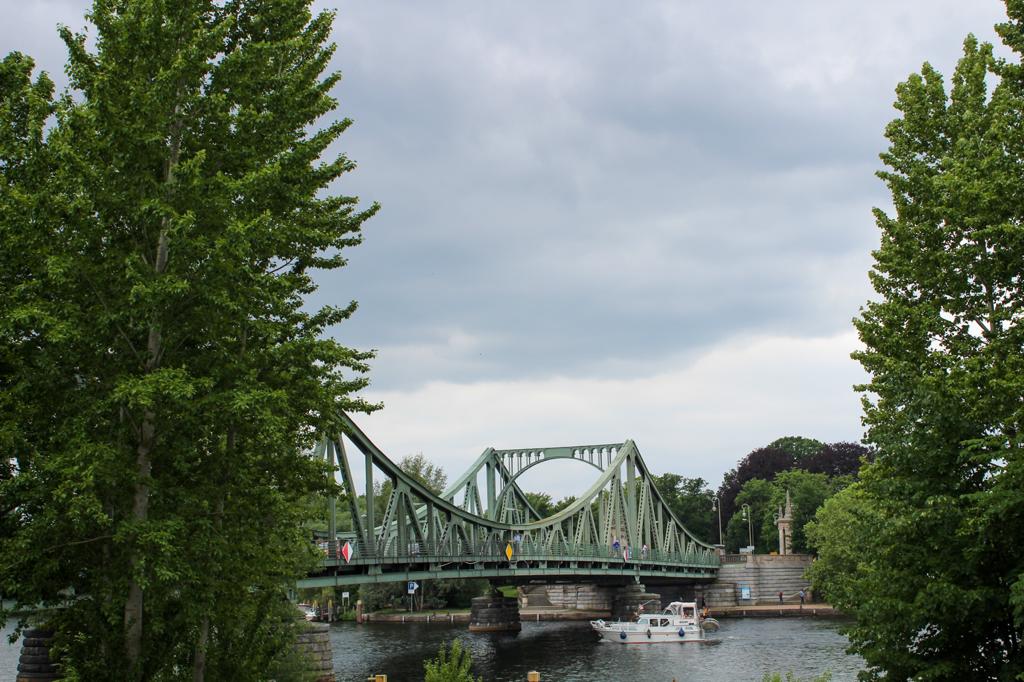 Just around the corner, you will arrive at Schloss Glienecke (Glienecke Palace) and its park. It is a historical palace located on the peninsula of Berlin-Wannsee and was designed by Karl Friedrich Schinkel around 1825 for Prince Carl of Prussia.
Just a short bike ride from Glienecke and you'll be in Babelsberg, which belongs to Potsdam in the state of Brandenburg. Already from a distance, you will already see one of the highlights on this trip, the amazing Schloss Babelsberg (Palace of Babelsberg).
For over 50 years it was the summer residence of Prince William, later German Emperor William I and King of Prussia and his wife, Augusta of the House of Saxe-Weimar-Eisenach, German Empress and Queen of Prussia.
TIP: Read our post about day trips from Berlin by public transport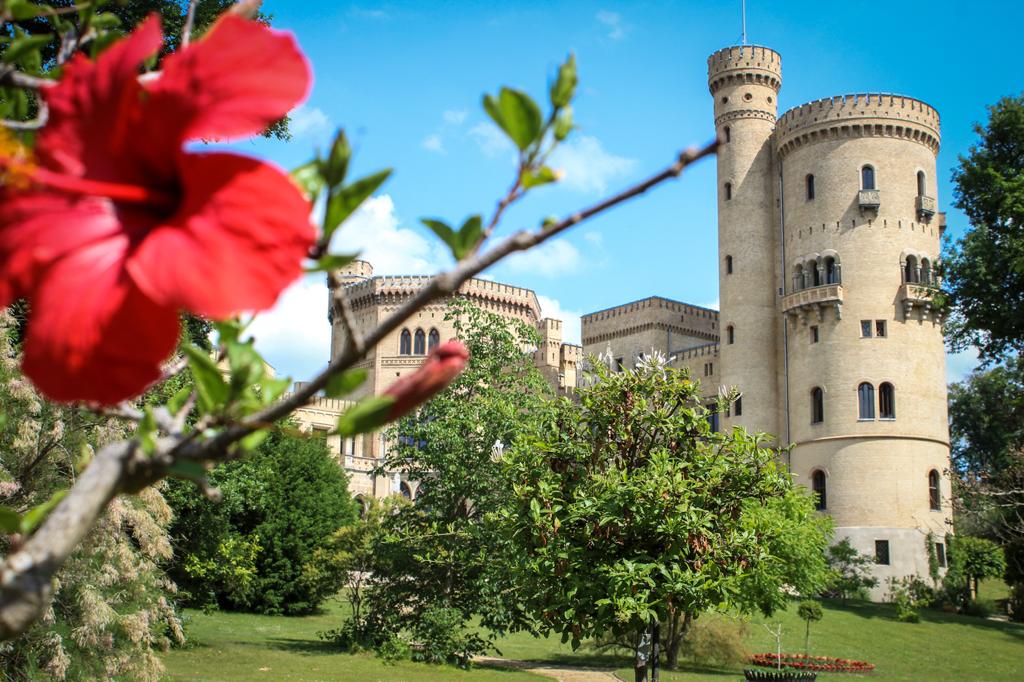 Get amazed by the beauty of this palace and the size of the park. Due to the renovations in the palace, you cannot visit it at the moment, but the park is open all year round.
Another highlight in the Schlosspark Babelsberg is the Flatowturm (Flatow Tower) which is 46m high. After exploring the beautiful park, bike back to Babelsberg to end the bike tour, enjoy a cold beer in a beer garden, and take the S-Bahn back to Berlin.
Iy you visit Berlin in the winter, a beautiful Christmas market is held in Babelsberg.
Practical informations:
Start: Wannsee S-Bahn Station
Destination: Babelsberg
Distance: 14 km
Duration: 2-3 hours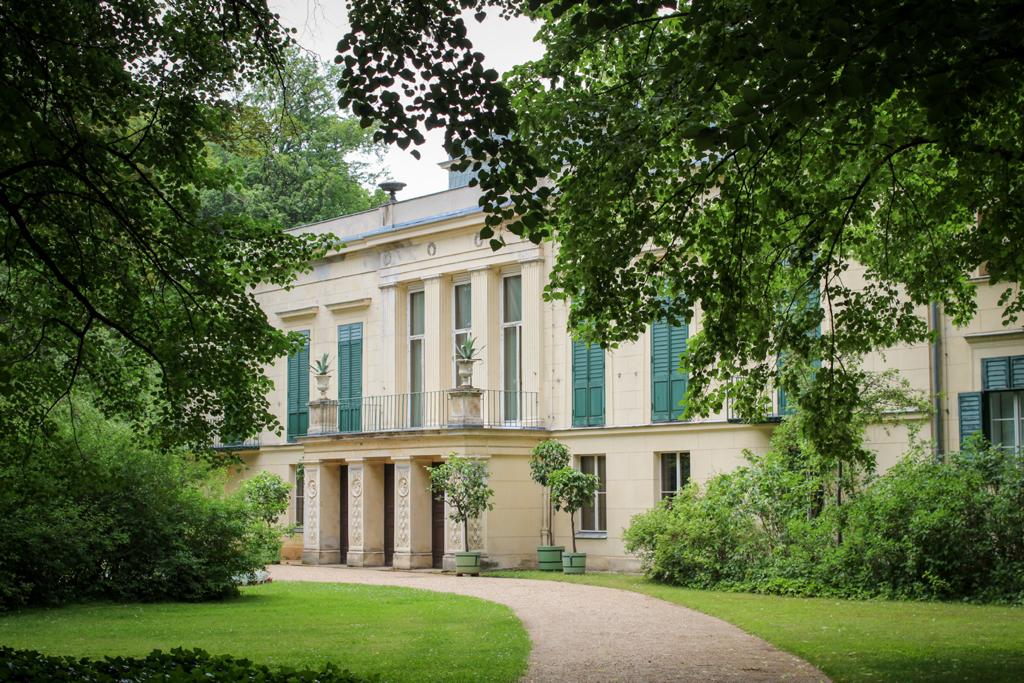 Bike Trip from Berlin 3: Potsdam-Caputh-Ferch-Petzow
Highlights of this bike route:
Albert Einstein's Summer House
Caputh House and Estate
Church "Fischerkirche" of Ferch
Japanese Bonsaigarden
Church of the Village Petzow
Palace and Park Petzow
Mosque in Potsdam
This bike route is quite a long one. We recommend spending a full day for cycling and to have time to enjoy nature and explore all the sights.
The start of this bike route from Berlin is actually in Brandenburg, at Potsdam train station. The first stop is the village of Caputh. When you leave the train station in Potsdam, bike along Templiner Straße through forests and next to Templiner See. After around 6 km you'll arrive in this cute village. Just after you enter the village, you'll see a sign for Albert Einstein's Summer House. It is located on a steep hill and looks very basic from the outside, but you can visit it inside, too.
After some more minutes to the centre of the village of Caputh, you arrive at the main attraction of this place: Schloss Caputh.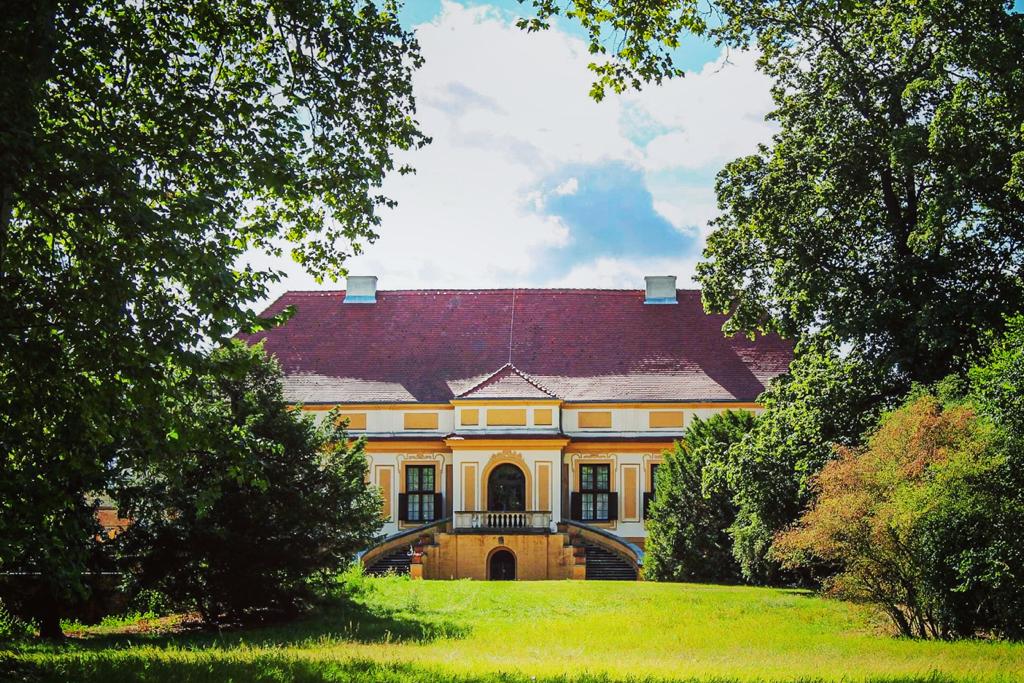 On the way, you will pass beautiful houses with their nicely decorated gardens and a church in the centre of Caputh. Schloss Caputh is located in a charming park and directly next to the lake Schwielowsee. It was built in 1662 by Philip de Chiese. In 1671 Frederick William gave the palace to his second wife Dorothea of Schleswig-Holstein-Sonderburg-Glücksburg.
Unfortunately, the government of GDR used this complex as an educational institution after WWII in 1947. In 1995 the foundation Stiftung Preußische Schlösser und Gärten Berlin-Brandenburg took it over, renovated it and since 1998 it's open for public.
TIP: Read our post about Schwerin Castle – one of Germany's most beautiful castles
We recommend going inside. It might not be the largest or grandest palace you have seen so far, but it has a long history and several great rooms and halls, e.g. the Great Hall and the Fliesensaal (Tile Hall) with around 7500 Delftware Tiles. And the view of the park and the lake makes it even more lovely.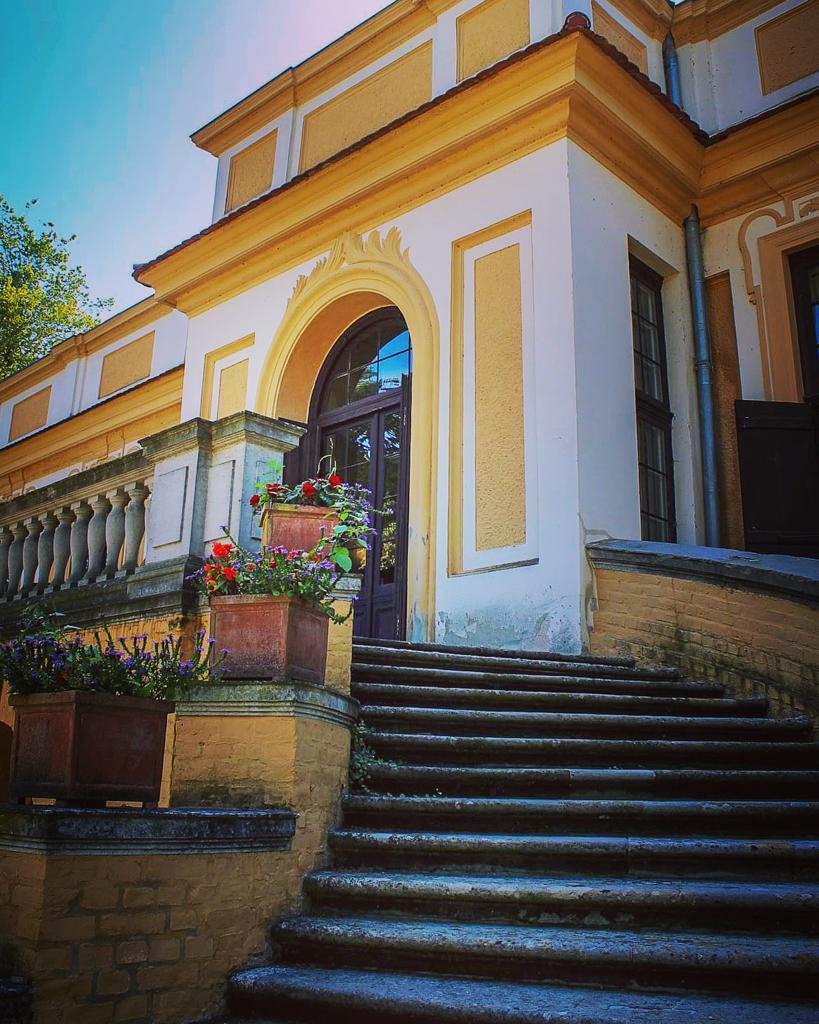 After exploring and marvelling at the palace and the park, continue the tour to the next village, Ferch. Bike along Lindenstraße, then Friedrich-Ebert-Straße, until you arrive Ferch. It is known for attracting painters 130 years ago. It's a very idyllic place with cute houses and a half-timbered church called Fischerkirche, built in the 17th century.
TIP: Read the blog post about Görlitz – one of the most beautiful towns in Germany.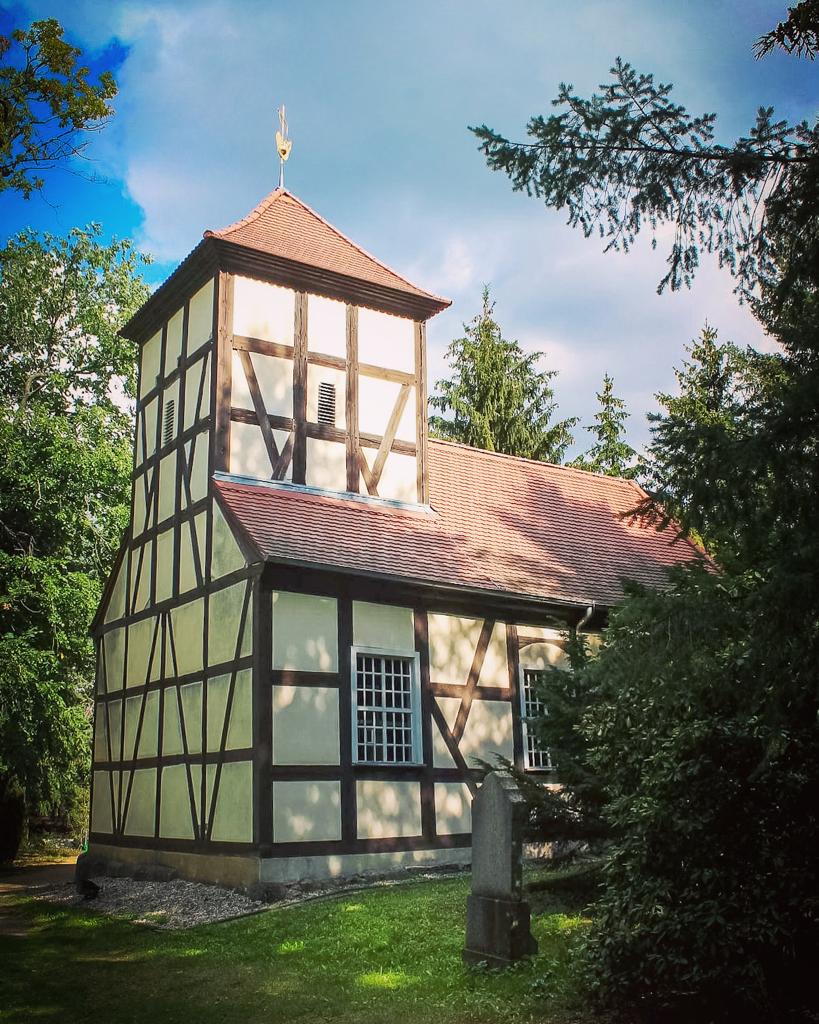 Another highlight of Ferch is the Japanese Bonsaigarden (Japanischer Bonsaigarten). It's not huge, but simply beautiful. It's like entering another world! This Japanese-inspired garden has a tea house and a small pool with koi fish. Besides that, they have lots of bonsai trees, which you also can buy. It is a place to relax and leave your thoughts from reality. After leaving this Japanese oasis, continue your trip to Petzow along the bike route R1.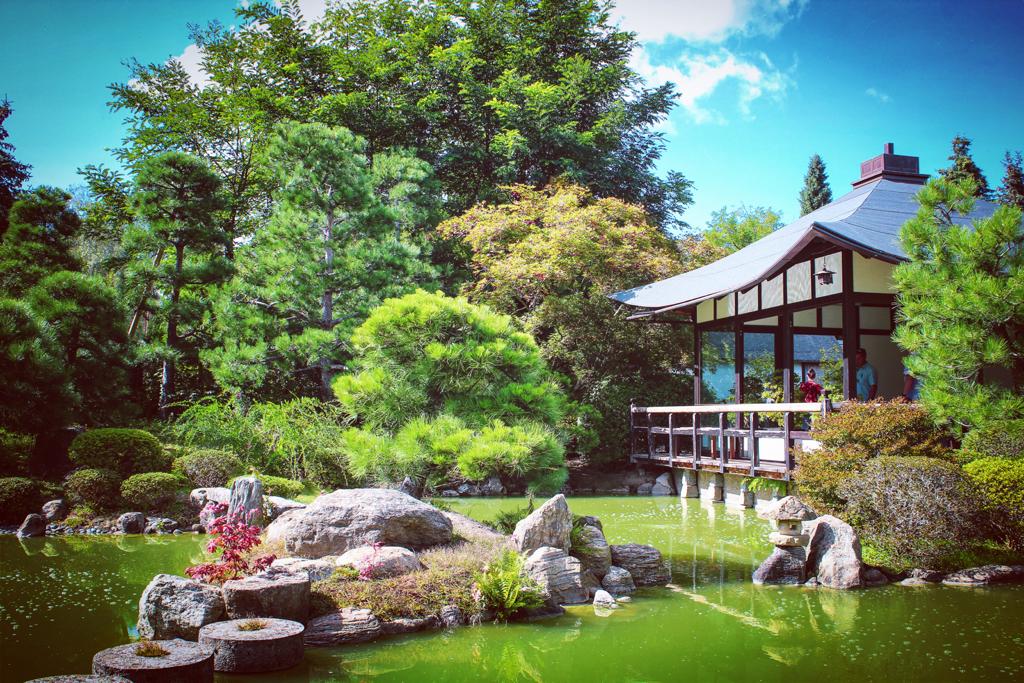 In Petzow, visit the church tower of Dorfkirche Petzow, designed by Schinkel. From here you can enjoy a great view over Glindower Lake. On the opposite side, you can find Schloss Petzow, a Tudor-style castle. You can't visit this palace inside as it's in use for private apartments. But you can stroll through the lovely park and enjoy the view of the lake and the residence.
TIP: Read our post on Castle Hotel Germany if you would like to stay in a real German castle
From here, the tour is heading back to Potsdam via Geltow, along lake Petzinsee and lake Templiner See. En route, you will pass beautiful villas and cute marinas.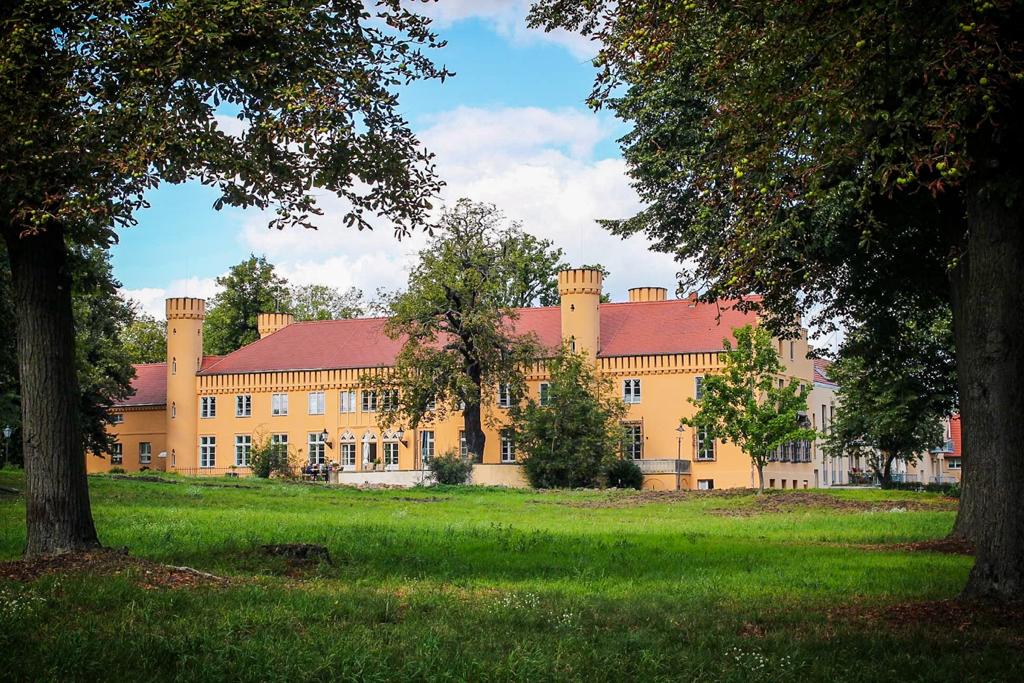 When you arrive back in Potsdam, you will pass the Potsdamer Moschee (mosque). It is not an actual mosque, but a steam engine building inspired by Turkish mosques. The engine was in use for the fountains in nearby Park Sanssouci. Unfortunately, you can't enter the building at the moment due to renovation. But just looking at this beautiful "mosque" from outside, makes someone excited to go back travelling to more oriental countries. From Potsdam train station, take the train back to Berlin.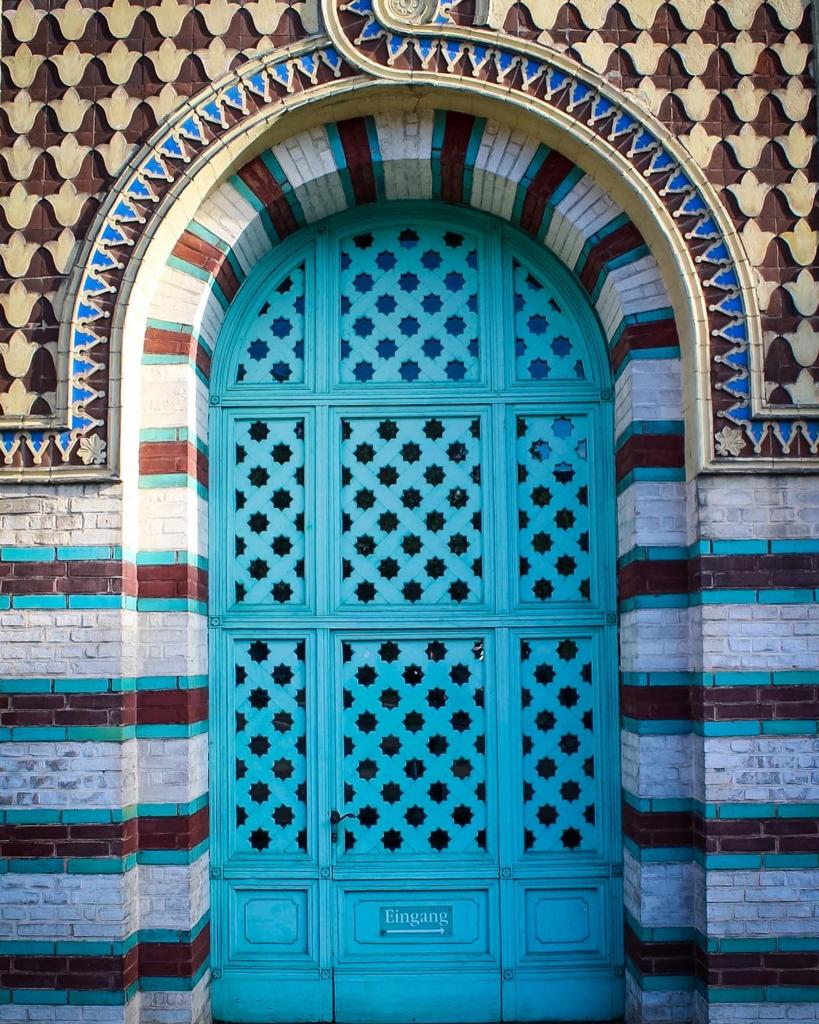 Practical information:
Start: Potsdam train station
Destination: Potsdam train station
Distance: 34 km
Duration: 4-5 hours