This post may contain affiliate links, where we may receive a small commission if you purchase something through following the links at no extra cost to you.
Old and modern, grand and classical are just some of the words that can describe Weimar. Located in the heart of Germany, in the state of Thuringia (Thüringen) this German diamond has surprisingly much to offer, both historically and culturally. Weimar, with its close connections to Goethe, Schiller, Bauhaus and the Weimar Republic, is definitely one of the highlights in Germany. We have been there, and we have selected some of the best things to do in Weimar.
Best things to do in Weimar
Being such a small town, there are surprisingly many things to see in Weimar. Although a visit to all the sights would probably take a week, lots can be seen in just a few days. The city is centred around its historical Old Town, with most sights within walking distance. We recommend you spend at least 2-3 nights in Weimar.
Travelling to Germany? Join Our Facebook Group Germany Travel Forum
Many places in Weimar have status as UNESCO World Heritage Sites, as part of the Weimar Classicism Complex or as part of the Bauhaus complex.
BUDGET TIP: For many of the sights in Weimar you can buy combination tickets for more than one attraction on the same ticket. This will save you some money on entrance fees. Check Klassik Stiftung Weimar for more information.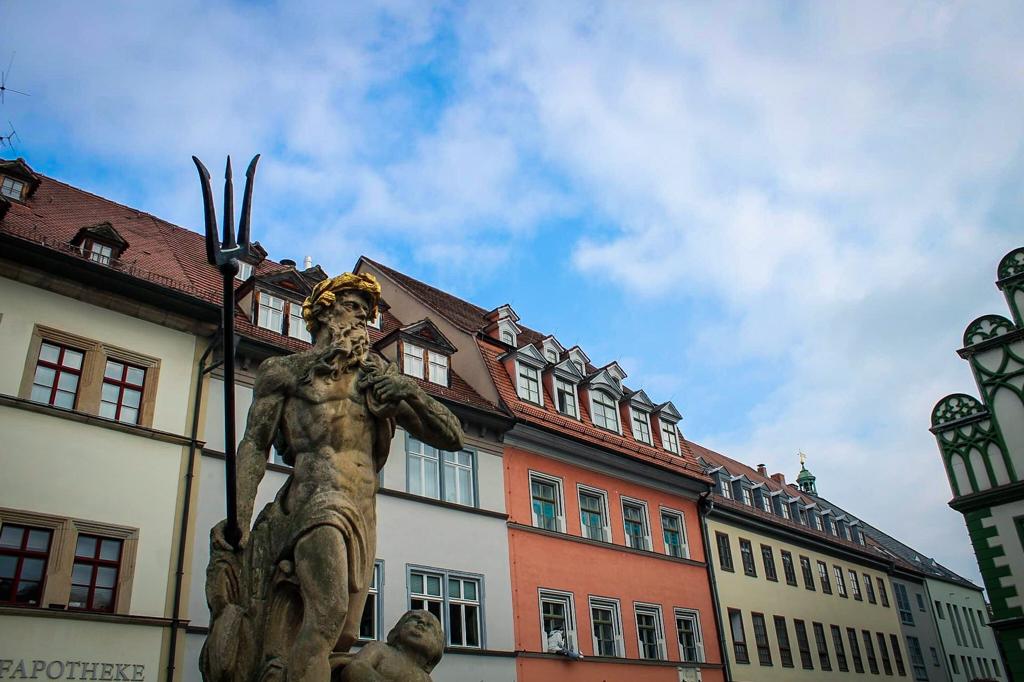 1. Explore the historic old town
The historic city centre is the beating heart of Weimar and is probably the place where you'll spend most of the time. With picturesque, cobblestone streets, narrow lanes, and grand buildings mixed with half-timbered houses, the old town is like entering a fairytale from another time. The streets are lively with a mix of restaurants, shopping and sights. The two main squares are obvious stops while exploring the old town. Especially Marktplatz (market square) should be visited. Most days it's hosting a food market with a mix of local produce and local fast food. And here is a good place to try the famous original Thüringer Rostbratwurst (grilled sausage from Thuringia).
TIP: Read our post about visiting Potsdam if you want to visit another historic town in Germany
On Theaterplatz is the Deutsches Nationaltheater und Staatskapelle Weimar (a German theatre) with its statue of Goethe and Schiller in front. Both men were very important in the art and culture of Weimar. No wonder they got honoured with a statue on this central square.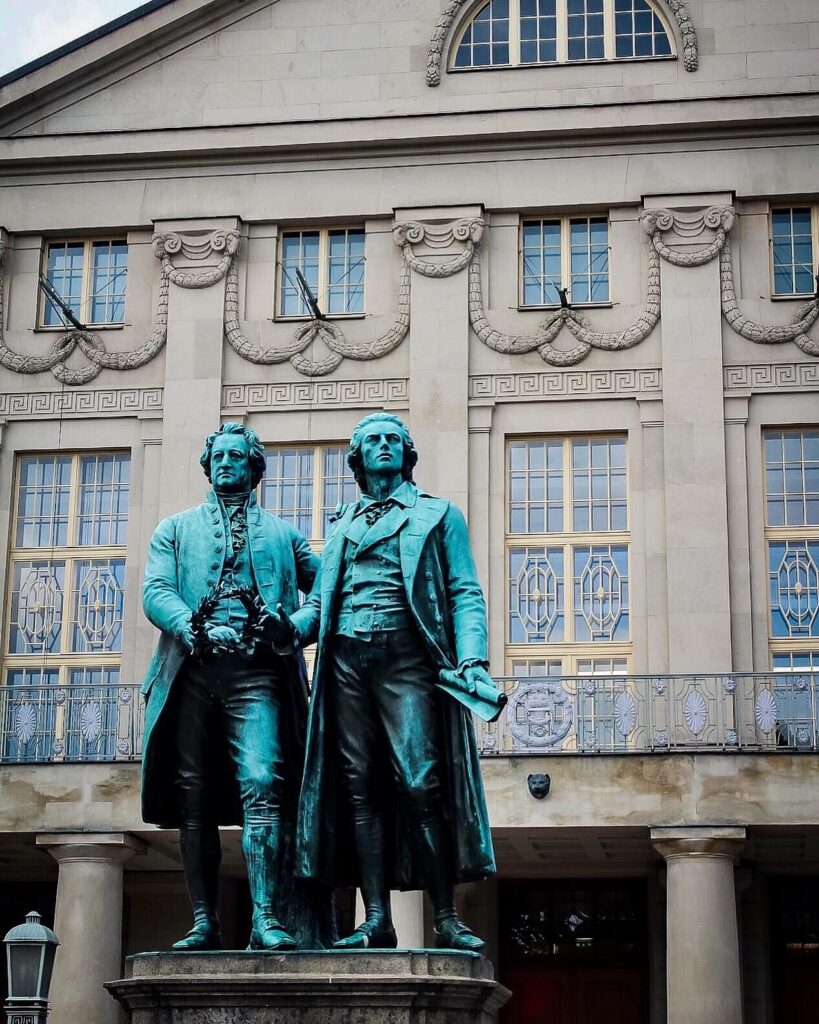 Opposite the theatre is the House of the Weimar Republic. Here, where the first German democracy was born, you can see exhibitions and learn more about the history of the period before and during the time of the Weimar Republic.
Close to the old town, the huge Schloss Weimar (Weimar Palace) is located. It's part of the UNESCO World Heritage Site (Weimar Classicism). Unfortunately, the palace, including its museum, is closed for renovations for at least until 2024. Even so, it is worth seeing the palace from the outside as it is an impressive building.
TIP: Read our post about places to visit in Saxony for more inspiration from Germany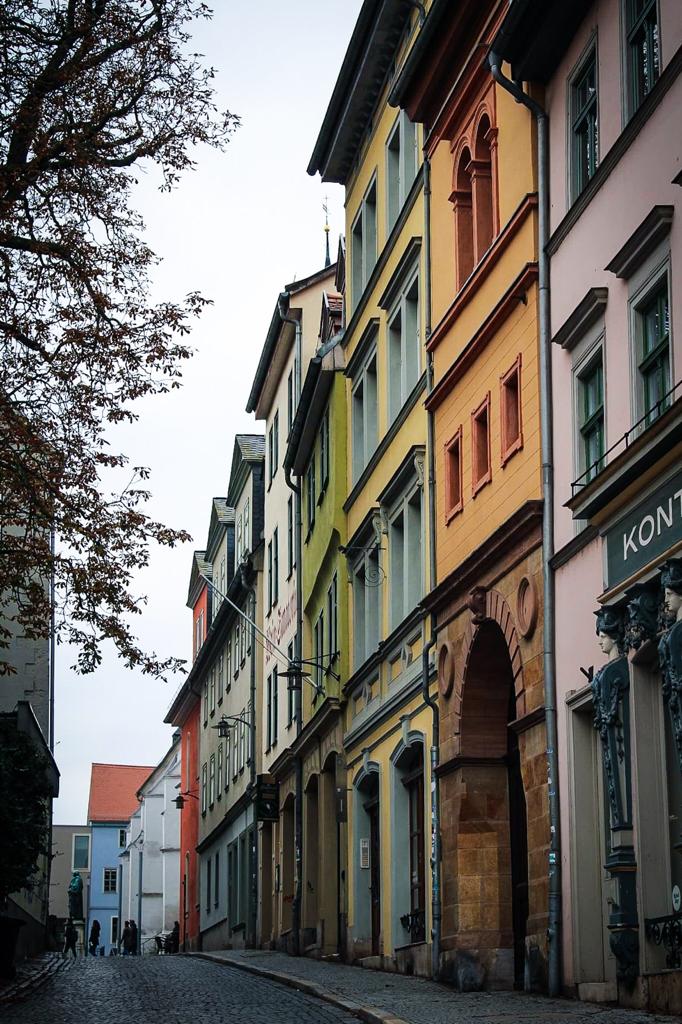 2. Herzogin Anna Amalias Bibliothek
The Duchess Anna Amalias Library is one of the best things to do in Weimar, and rightfully so. The local book-loving duchess had this small palace converted into a library to house the book collection of the court. The Rokokkosaal (Rococo Hall) is the most stunning room, and this room alone makes this library one of the most beautiful we ever visited. Goethe and Schiller used the library and the Rokokkosaal for work.
TIP: Read the blog post about Görlitz – one of the most beautiful towns in Germany with another amazing library
A fire in 2004 destroyed parts of the building. Furthermore, important parts of the collection were also damaged or lost. Even so, the library still houses a major collection of German literature, documents and manuscripts. Over 1.000.000 books belong to the collection today.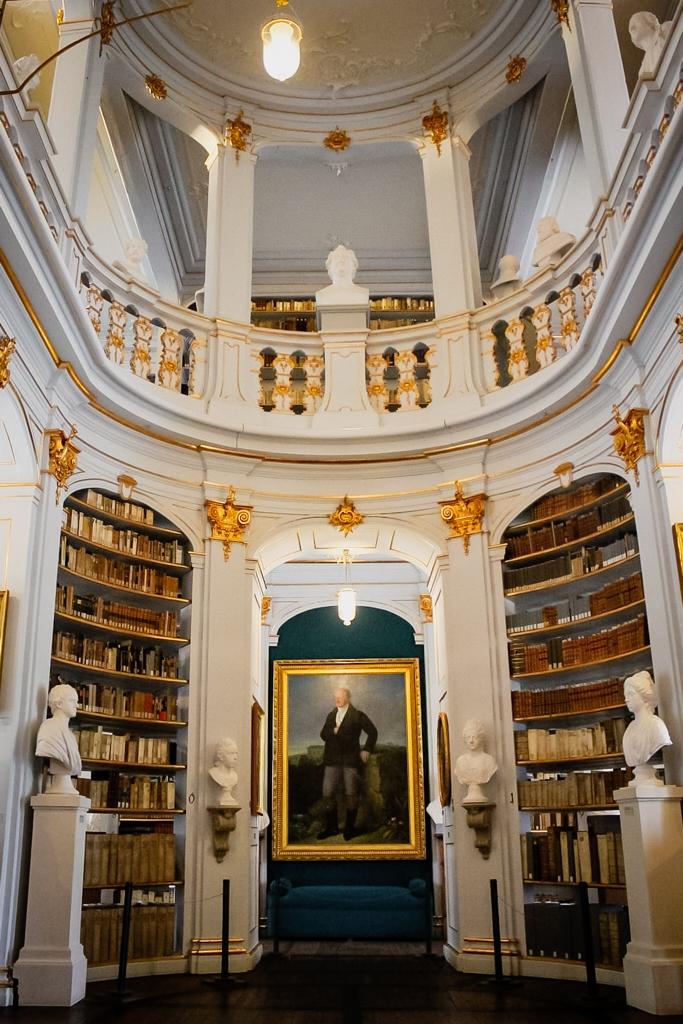 Duchess Anna Amalia lived an extraordinary life. Therefore we also recommend a visit to her house, the Wittumspalais, after a visit to the library. This will give you more insight into the history of this remarkable woman. The ticket to the library will give you a free entrance to her house.
Before you go:
Opening hours Rokokkosaal: Tuesday-Sunday 09.00-16.00 (opening hours may vary)
Closed on Mondays
Entrance is €7,50
Buy ticket online or at the door
A strictly limited number of daily visitors (50-300 visitors a day)
Line up minimum of 30 minutes before opening to get a ticket if you buy at the door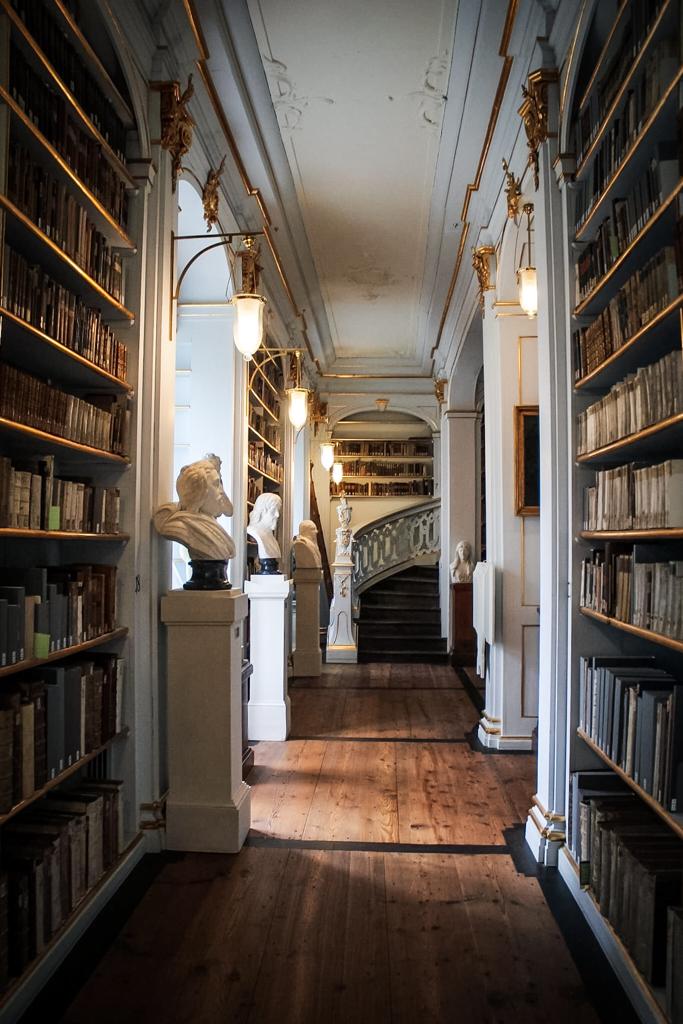 3. Wittumpalais – the residence of Anna Amalia
This small palace, often referred to as the Dower Palace (widow palace) in the old city centre, was Anna Amalia's home for over 30 years. The palace is not big but nicely decorated. The tour gives a good overview of the life and history of the duchess. Goethe was a regular guest of Anna Amalia, and one can only imagine all the parties she held in her saloons.
TIP: Visit Wittumspalais in the morning or early afternoon. When we arrived in the afternoon, the friendly lady working there told us to come back the day after for better light for photos. As she said: "the Wittumspalais is a day-light museum and should be seen in full daylight".
Before you go:
Opening hours: 10.00-18.00
Closed Mondays
Free entrance with ticket from Herzogin Anna Amalias Bibliothek
Single entry is € 6,50 (including audio guide)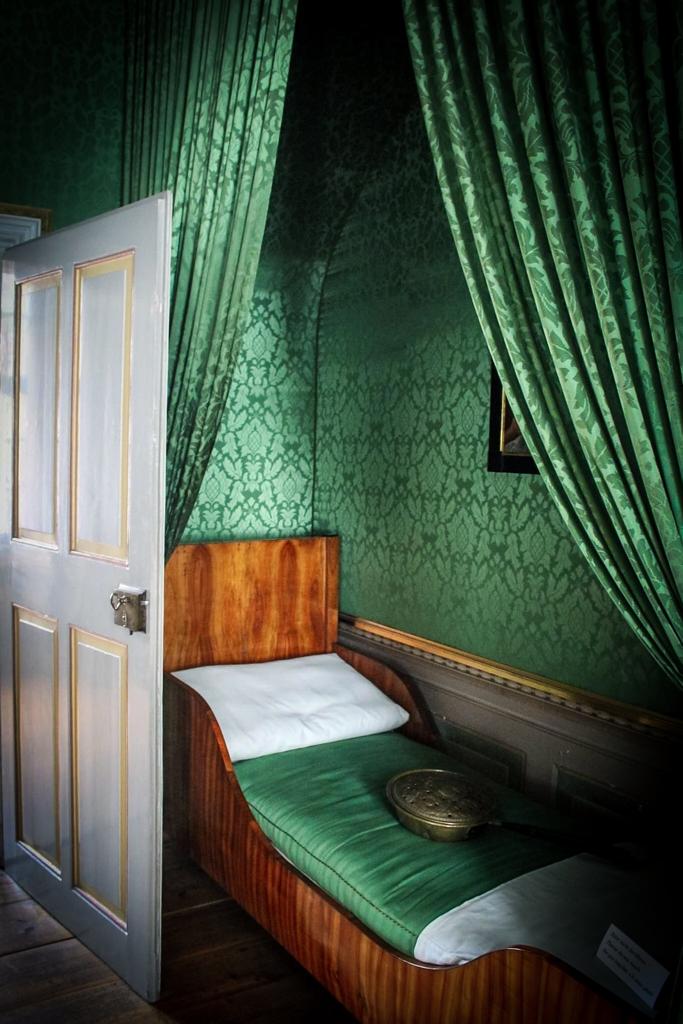 4. The house of Goethe in Weimar
Johann Wolfgang von Goethe is considered the greatest German literary figure of modern times. At the age of 26, Goethe was invited to Weimar by Karl-August, Duke of Saxe-Weimar-Eisenach. From then on Goethe lived in Weimar, and his whole life he was a close friend and advisor to the duke.
Goethes Wohnhaus (The Goethe House) was the home where he lived and worked for almost 50 years. The house, located at Frauenplan in the old town, is now the main location for the Goethe-Nationalmuseum. A tour of the house is quite interesting. The highlight is Goethe's study, from where he worked. In an adjacent building to his house is the Goethe collection, showing parts of Goethe's huge private collections.
Before you go:
One of the most popular sights in Weimar. Buy tickets online in advance (if possible)
Opening hours: Tuesday-Sunday 09.30-18.00 (16.00 in winter)
Closed Mondays
Entrance is €12,50 including an audio guide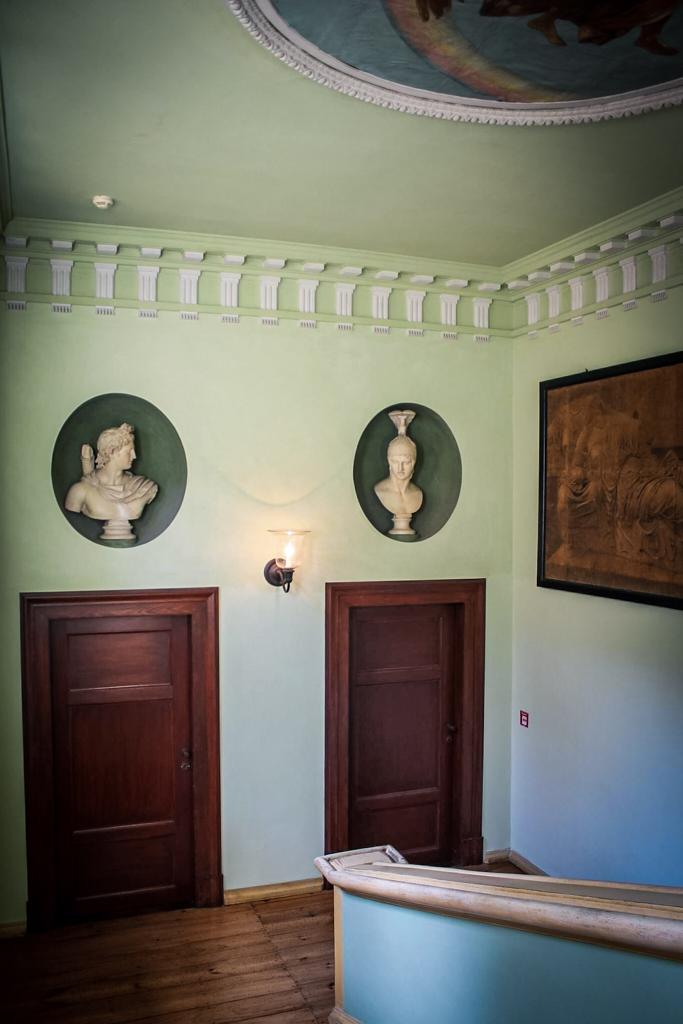 5. Visit Belvedere Palace
The summer residence for the ducal family sits perfectly on a hill above the city. Belvedere Palace and Park (not to be confused with the more famous Belvedere in Vienna) is not a very large palace, but the location is stunning and the large park surrounding the palace is simply beautiful.
The palace is most impressive from the outside, although some rooms inside are also very nice. Much of the interior is lost or not preserved, hence most rooms show collections of porcelain and glass on display. After a visit to the palace and its grounds, do take the opportunity for a stroll in the park where you can see e.g. the Orangery.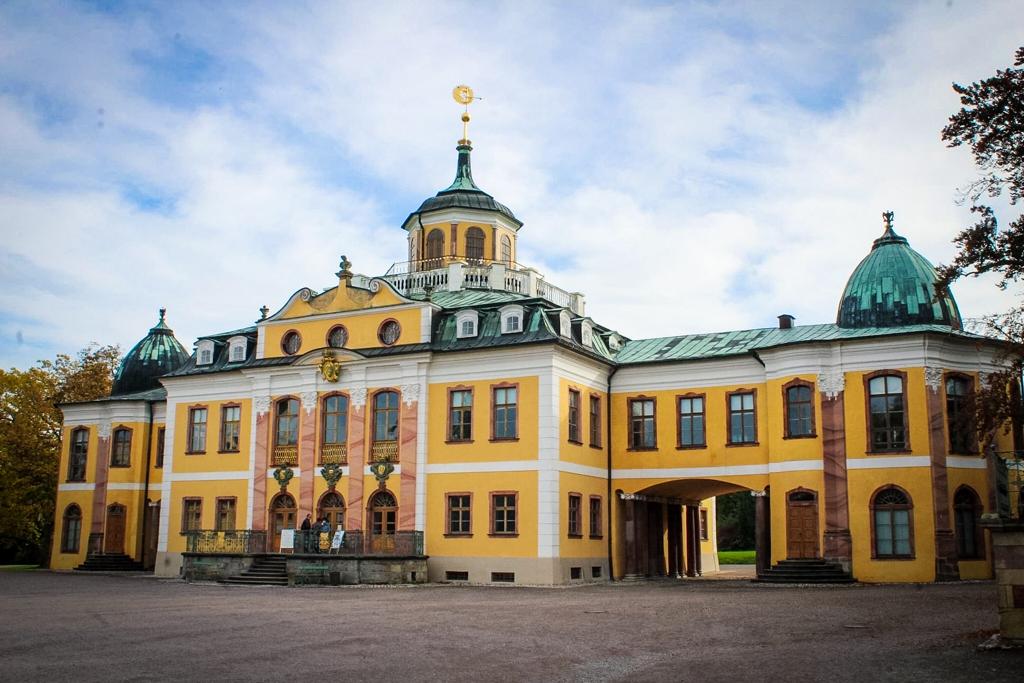 Before you go:
The palace is located just over 4 kilometres from the old town. Walking is approximately 1h
Easy connections with bus no1 from Goetheplatz in the city centre (20 min)
Opening hours: Tuesday-Sunday 11.00-17.00 (may vary)
Closed Mondays
Entrance to the palace is € 6,50 including an audio guide. Free entrance to the park
TIP: Read our posts from Schwerin Castle or Schleissheim palace for more castle inspiration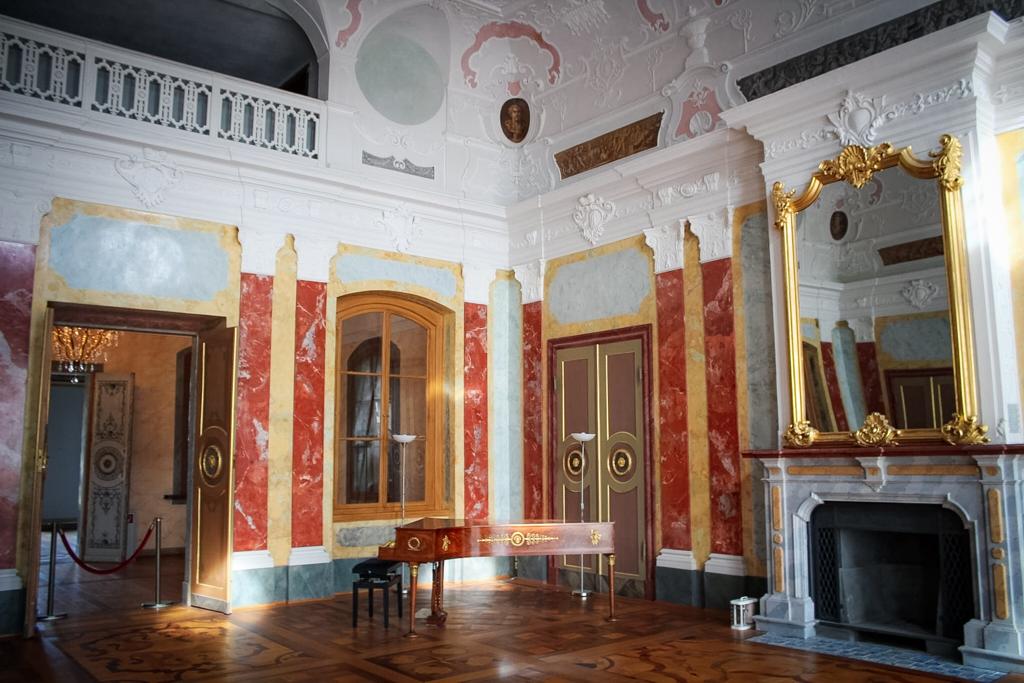 6. Bauhaus in Weimar
The Bauhaus movement started in Weimar, where the idea was, to create comprehensive artworks in which all the arts would eventually be brought together. The Bauhaus school was founded in Weimar by Walter Gropius in 1919. Later the Bauhaus style became one of the most influential currents in modern design.
Start your exploration of Bauhaus at the Bauhaus-Museum in Weimar. This new and modern construction gives a good insight into the ideas, the history and the challenges the movement faced. The exhibition is informative and shows many original items from the Bauhaus period.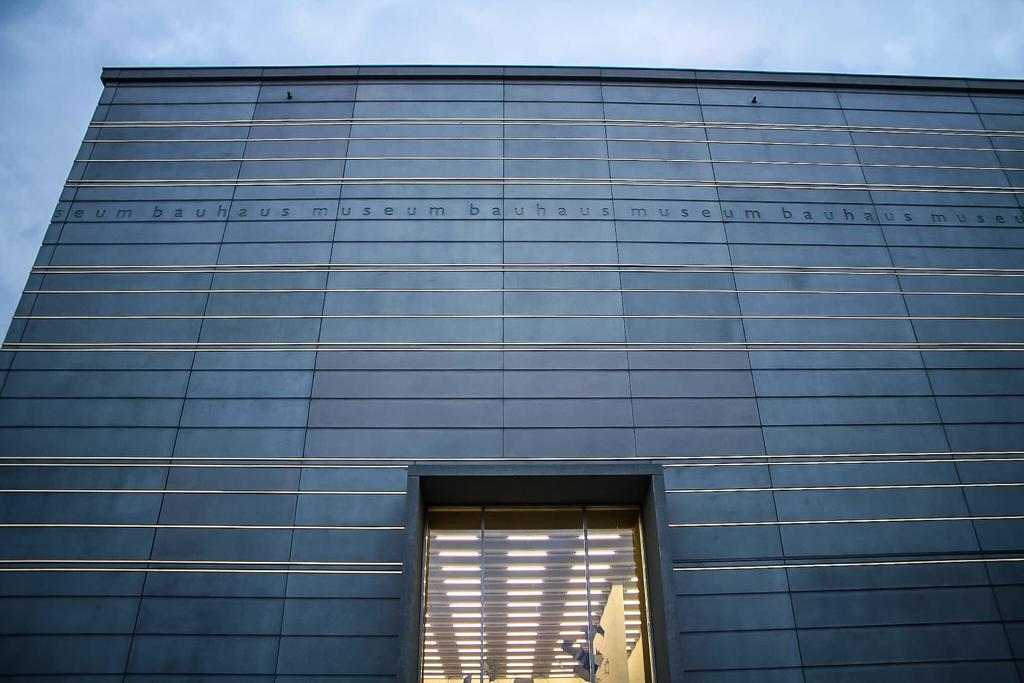 Just a short walk from the old town is the Bauhaus University of Weimar. It started as an art school back in 1860 and, was renamed Bauhaus in 1919 by its new director, Walter Gropius. Today over 4000 students are enrolled at the university. Go here because of the architecture. Walk around outside the campus, and you will see several nice examples of Bauhaus architecture.
Weimar also has other places inspired by Bauhaus, where Haus am Horn is considered the best, as Weimar's only true Bauhaus building.
Before you go:
The Bauhaus Museum is open daily from 09.30-18.00
Entrance is € 10
Very popular museum. Book tickets online in advance (if possible)
Walking distance from the old town
Onsite Cafe Kunstpause is open daily from 10.00-18.30 (except Tuesdays)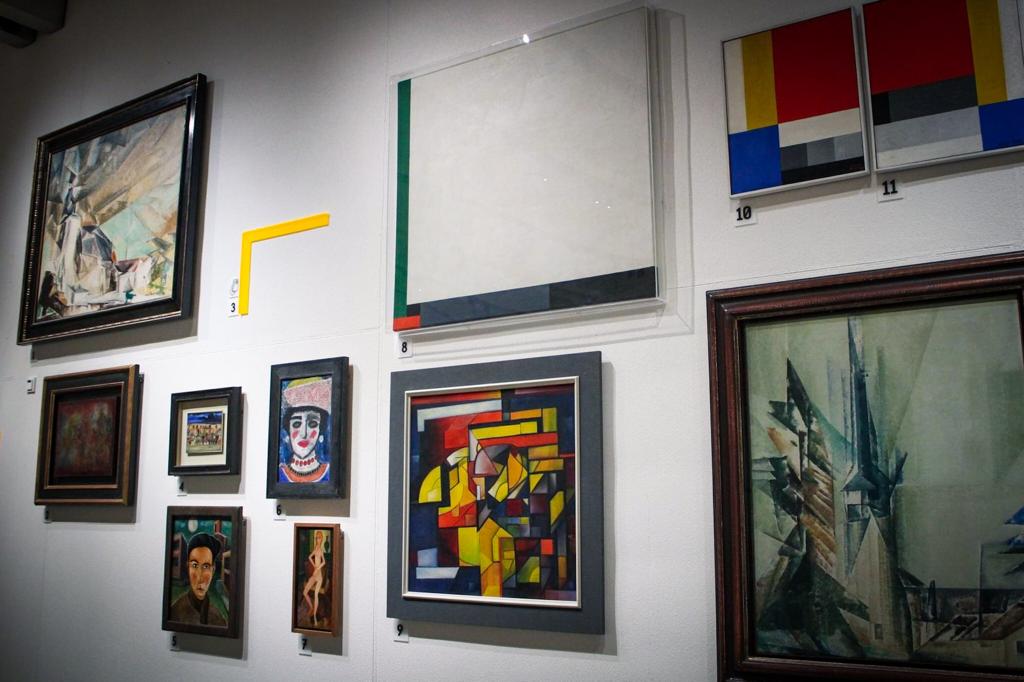 7. Buchenwald Memorial Site
Buchenwald Memorial is maybe the most important sight of all in Weimar. Located on the site of the former Buchenwald concentration camp, this place represents some of the darkest and most horrifying parts of human history. In this Nazi concentration camp, 280.000 inmates from 18 different nations were held under the worst conditions thinkable. Over 56.000 human lives got lost, due to illness, starvation or cold-blooded murder.
The site is spread over a large area, and not much is left. Different exhibitions, information posters and memorials around the sight will give you information and the history of the place. Visitors can walk quietly around the site on their own.
Please note: A visit to Buchenwald is emotional and can be mentally overwhelming, and it can be smart to plan some rest or a lighter activity after this. Even so, we need to continue visiting places like this. The reason for that is simple: We must never forget because this must never, ever happen again!
Before you go:
The memorial site itself is open daily until sunset (also Mondays)
Opening hours museums: 10.00-18-00 (April-October), 10.00-16.00 (November-March)
The visitor information centre is closed Mondays
Multi-media guides can be rented at the Visitor Information Centre (€ 3-5)
The Visitor Information Centre can arrange guided tours. Book in advance
Bus no6 from Goetheplatz take you to Buchenwald (20min)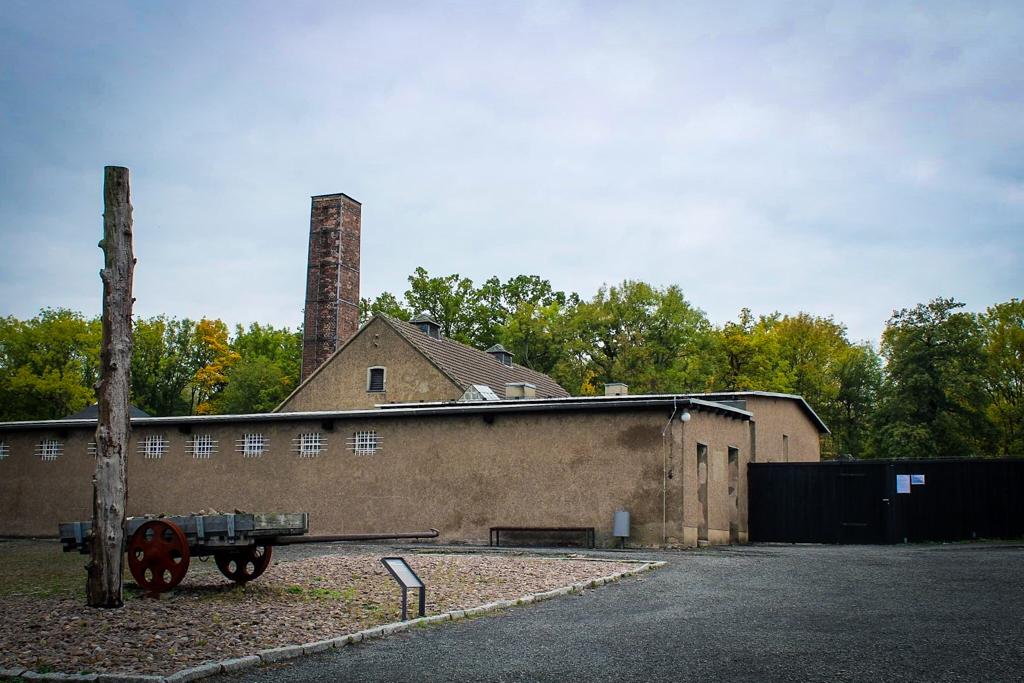 8. Take a stroll in the beautiful Ilm Park
This beautiful, large park is the place to go when you want to escape the city for a while. Certainly, this green lung of the city is a great place for a walk, a run or for some relaxation with a good book. A small river runs through the park, making it even more picture-perfect.
Not only is the park huge. It also has a few historic buildings, like Goethes Gartenhaus (a smaller house where Goethe lived from 1776-1782) and the Römischer Haus, a roman-style summer retreat for the duke.
TIP: Not far from the park (on the city side) is another green space. The Historischer Friedhof (historic cemetery) with its ducal burial mausoleum (€ 4,50) is where Goethe among others is laid to rest. Also, adjacent to the mausoleum you can visit a beautiful Russian Orthodox chapel.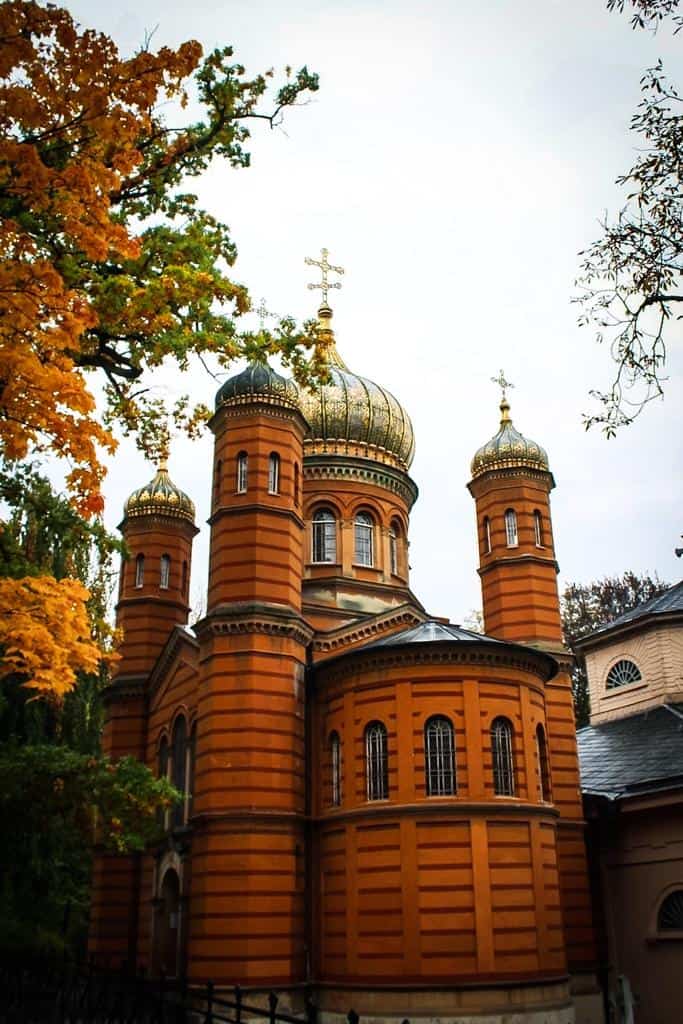 Before you go:
Access the park anywhere possible, e.g from behind Weimar Palace or behind Anna Amalias Library
Entrance to Goethes Gartenhaus: € 6,50
Entrance to Römischer Haus: € 3,50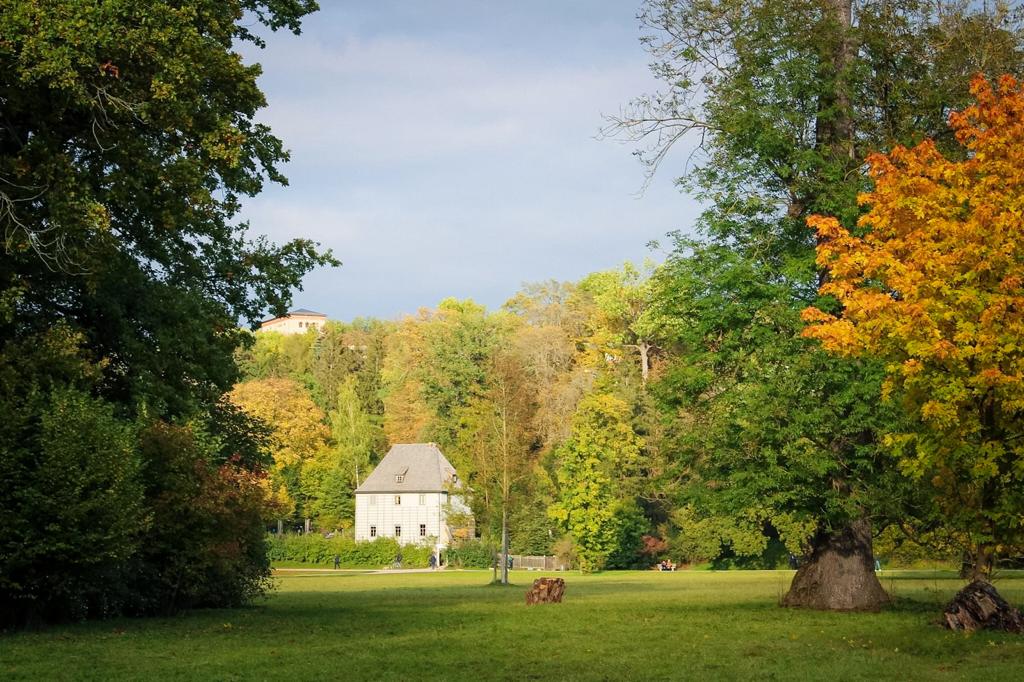 Restaurants in Weimar
Weimar has a good selection of restaurants being such a small city. In addition to traditional German restaurants, you can also find e.g. French, Italian, Indian, Korean and Vietnamese restaurants.
There are not many places in Weimar for drinks only. In the evening it's mostly restaurants that are open, so having a pre-drink before dinner at some nice bar can be a challenge. Be aware that in Weimar indoor smoking can be found at certain bars/ pubs.
For classic German or Thuringian food we would recommend Sächsischer Hof or Zum Weissen Schwan (one of Goethes favorite restaurants). Should your belly say French, then La Tarte is the place. If the main restaurant is full, they have a wine bar with small dishes just over the street. 36 Pho Co serves delicious Vietnamese food (although the service could have been better).
Cielo with its friendly staff is great for breakfast. Go to Röstbrüder for the best coffee in Weimar (closed Sunday-Tuesday). Good cocktails you can find in the bar at the Elephant Hotel.
TIP: Weimar restaurants fill quickly up. Booking in advance is essential, even mid-week. Dinner is early, it's often full at 18.00. Many restaurants close the kitchen before or at 22.00. After 22.00 Weimar is very quiet.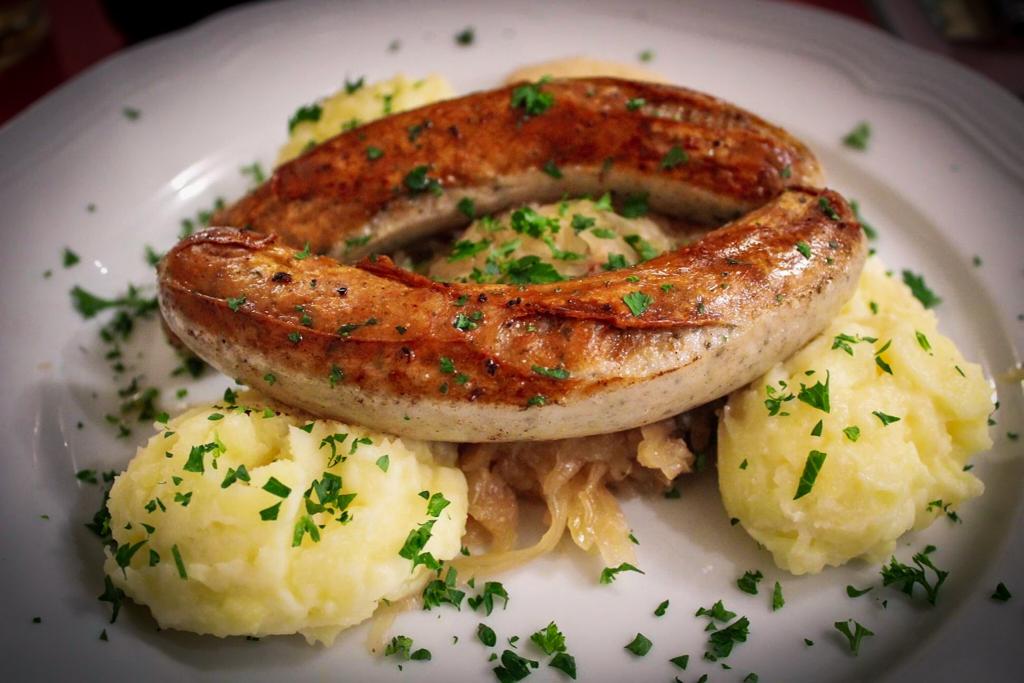 Plan your trip: how to get to Weimar & around
You can get to Weimar by bus or train from all over Germany, direct or with 1-2 connections. Check e.g bahn.de for train, or Flixbus for cheap long-distance buses. Travel time from Berlin to Weimar is 2h15min- 2,5h by train and around 3,5h by bus.
It's around a 20-minute walk to the old town from the train and bus stations. Also, Bus no1 connects the train station with the city centre.
The city centre of Weimar is very walkable. As a result, most sights are reachable by foot. Bus no1 takes you to Belvedere Castle and bus no6 takes you to Buchenwald Memorial.
Furthermore, if you'd like help arranging tours such as walking tours and excursions by car or mini bus, the Weimar tourist information will advise you on how to best arrange this.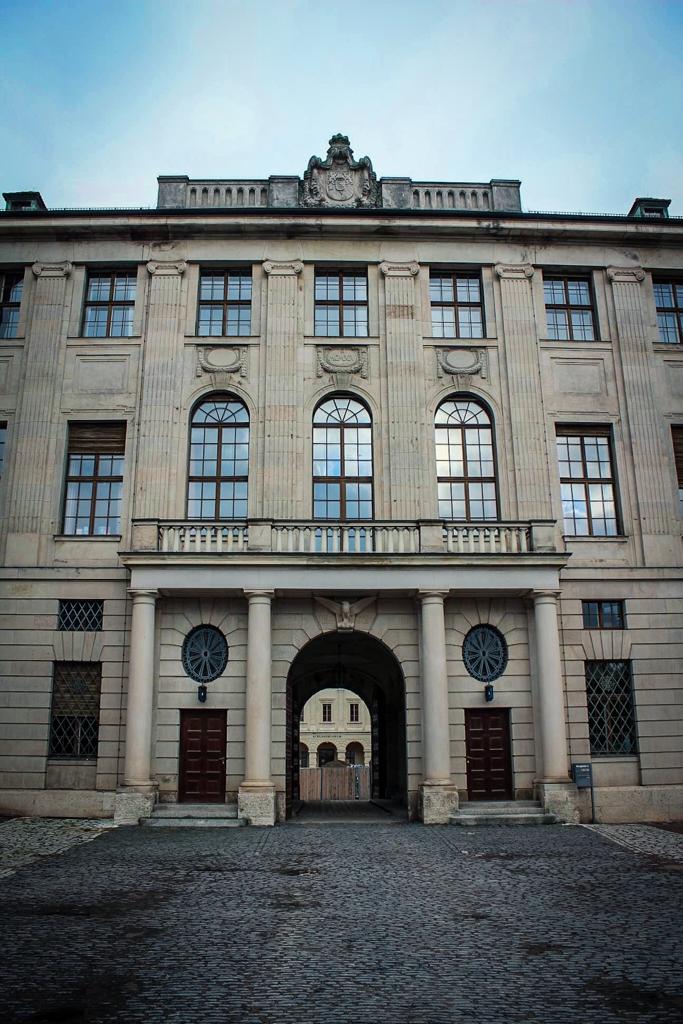 Click on the pin to save it to Pinterest