This post may contain affiliate links, where we may receive a small commission if you purchase something through following the links at no extra cost to you.
2020 – this year comes to an end. It is a year we will not forget for a long time. Of course, we also had to deal with the Covid-19-pandemic and, it hasn't always been easy and great. But now we look back at a year full of surprises and unforgettable moments. Even though travelling was almost impossible throughout the year, we explored more new places, both abroad and in Berlin and Germany. Our trips this year can be great ideas for you, and where to go next year.
We had many plans for this year and, of course, we also had to cancel or change some trips. We were pretty lucky to experience the Trans-Siberian-Railway from Moscow to Vladivostok in January. That was our travel-highlight of this year. Also, we finally started this travel-blog. So there were several great moments this year. In this article, we look back to each month of 2020. To experiences, highlights and, travel-moments. At the same time, this can give some great ideas for you where to go next year.
January
Trans-Siberian Railway Trip
We ended 2019 and started 2020 in Moscow, Russia. With probably the most spectacular fireworks we have seen so far, the new year started. We were standing next to Moscow River and watched the fireworks over the Kremlin. On the way, to cheer to the New Year, we found a bar, which served delicious cocktails. What a start to the New Year 2020.
TIP: Read our post with tips and attractions in Moscow for a Moscow city break
After entering the train on 1st January, our route from Moscow stopped in Yekaterinburg and Irkutsk before our final stop Vladivostok. We passed by beautiful sceneries in Russia which sometimes looked like a winter wonderland. In Yekaterinburg, we went to the Opera and Ballet Theatre to watch The Nutcracker. It's was a unique and brilliant show and experience.
In Irkutsk, we saw lovely churches, old traditional Russian houses and a frosty Siberian city. From Irkutsk, we took the train to Vladivostok. After four full days on the train, we finally arrived in Vladivostok, where we explored this port-city for a day before we flew back to Moscow to enjoy the last night there.
It was definitely a great adventure for both of us and to fulfil Kent's lifelong dream to travel with the Trans-Siberian-Railway will always be a memory we won't forget. In total, we crossed eight time zones and 9288km on this historic route. After the pandemic started in the spring, we were super happy that we actually started the New Year 2020 with this journey and got those great moments in Russia.
TIP: Read our post from our Trans-Siberian Railway Trip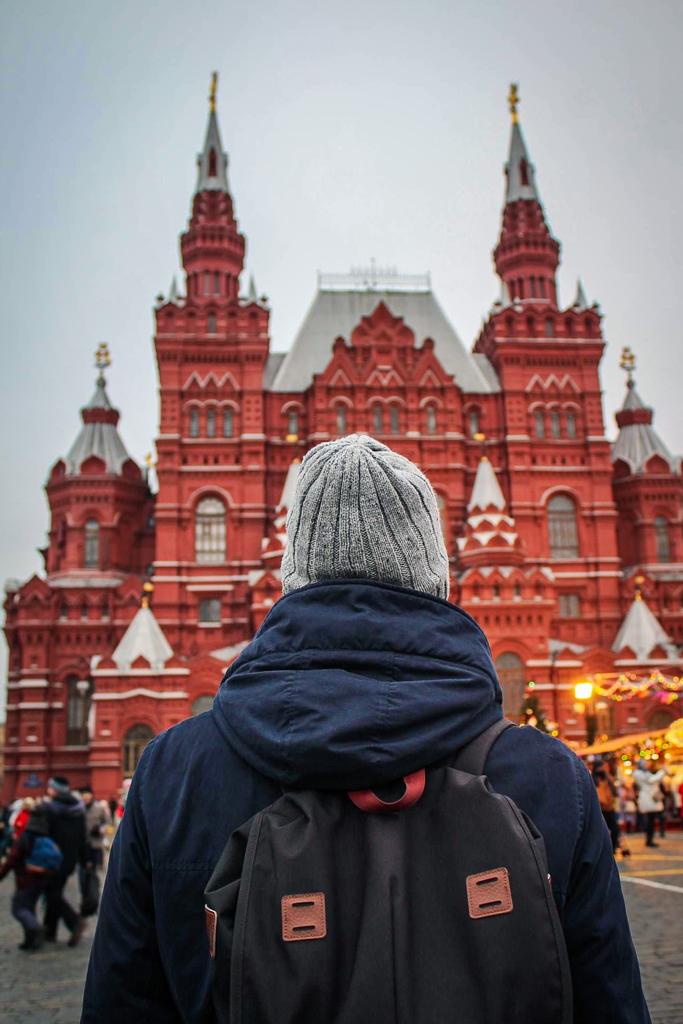 February
Weekend Trip to Poznan, Poland
February was a pretty active month too. We travelled to Poznan in Poland and Oslo, Norway. But let's start on our weekend trip to Poznan first. We have been there before, totally enjoyed it and always wanted to go back there since it is not far from Berlin.
Kent organized this little weekend-getaway to Poznan and Matthias didn't know anything about it. On Saturday morning, Kent woke up Matthias and told him to get ready for a weekend trip without telling him the destination. First Matthias wasn't happy about it, but after packing and a coffee excitement got bigger. At the bus station in Berlin, Matthias found out the destination, and we both were very much looking forward to this trip.
Since we have been there before, we knew the city already. Our main priority this weekend was simple. To enjoy good food and drinks, walks around the city, and dance the night away in a cool (gay) club. We found great places for dinner, drinks and coffee. We enjoyed partying and could even have the first beer outside on the old market square in the sun. At least we explored one new sight on this trip: the Observation deck at the Royal Castle. We had a great view of Poznan and its historic Old Town.
Read our post about great things to do in Poznan on a weekend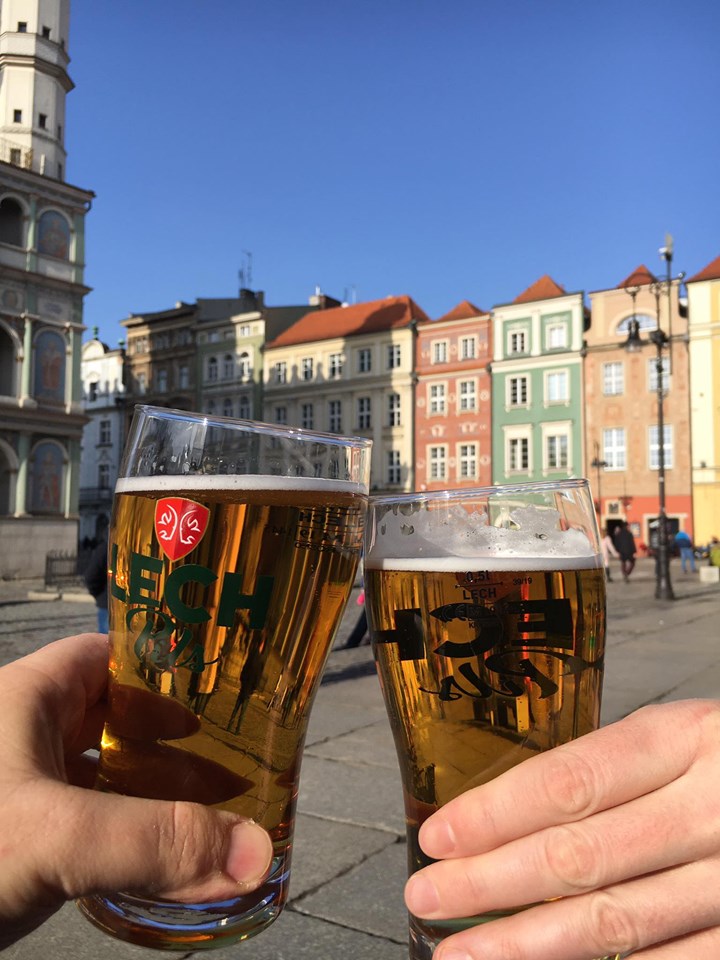 Weekend Trip to Oslo, Norway
A week later, we flew to Oslo. It was a gift for Matthias' parents for their 30th wedding anniversary. Since it was their first time in Oslo, we wanted to show them, as much as possible, about the life of Norwegians. We had dinner in one of the oldest restaurants in Oslo, visited the ski jump in Holmenkollen, the sculpture park Vigelandsparken, the Viking Ship Museum and walked around the city and the harbour. We met some good friends too and enjoyed the Norwegian hospitality.
Even it is usually not the best month to travel in Europe, we were happy to show Matthias' parents the former home town of Kent. Four weeks later Europe went into a lockdown and travelling was not possible anymore. Maybe it was just meant to be, but we enjoyed to have been in Oslo again, meeting friends and see typical Oslo sights with the family. This was also our last time being outside Germany this year. Who would have known …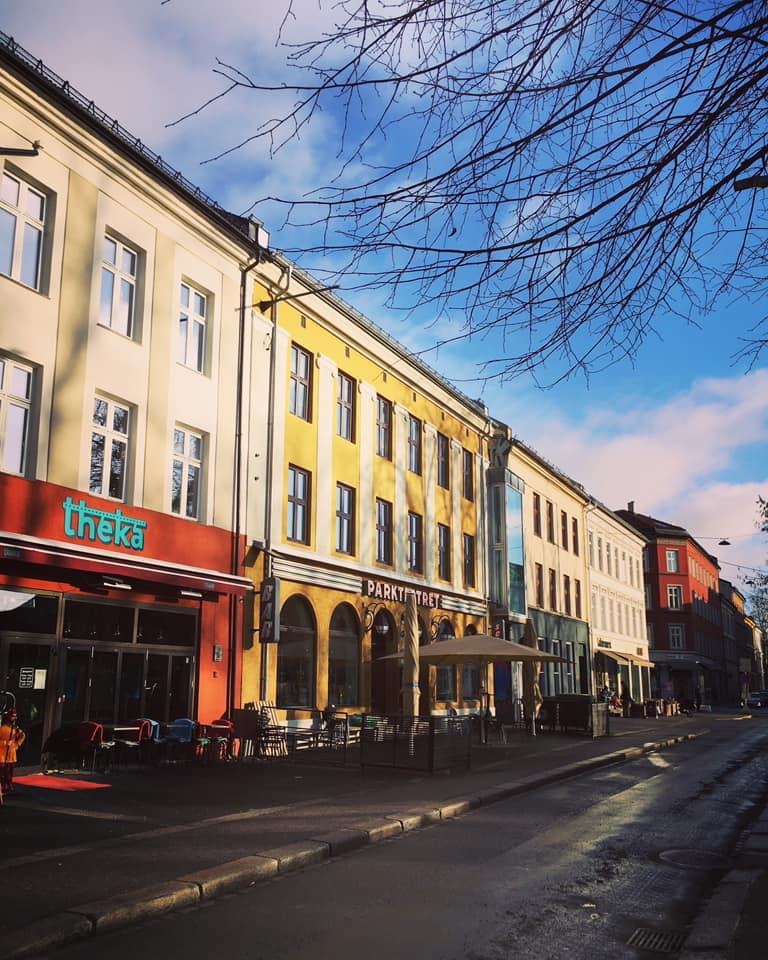 March
The first lockdown
Already the first concerts and events got cancelled, and suddenly the whole world was in a lockdown. The beginning of March was the last time we went to the movies and out in a restaurant before everything got closed. Then we could only go out for a walk, to shop in supermarkets and to work. It was a new situation which never happened before in our lives. But we had to deal with it, and no one knew how long this would last. This month we spent mostly at home. We got creative, made new dishes and cocktails from other countries and had special-themed dinners together.
April
Berlin's Cherry Blossom Season
April was not much different from March. We needed to start wearing masks in supermarkets and public transports in Berlin but could go out a bit more than only in our neighbourhood. Spring began and so the cherry blossom season. That is a big thing in Berlin. Sometimes there are single trees around the city, but you can also find long trails where you can walk under the cherry blossoms and feel like in a fairytale. After a long winter, the spots for cherry blossoms attract many Berliners every year. Some of our favourite places are close to the S-Bahn-Station Bornholmer Straße and in Käthe-Niederkirchner-Straße.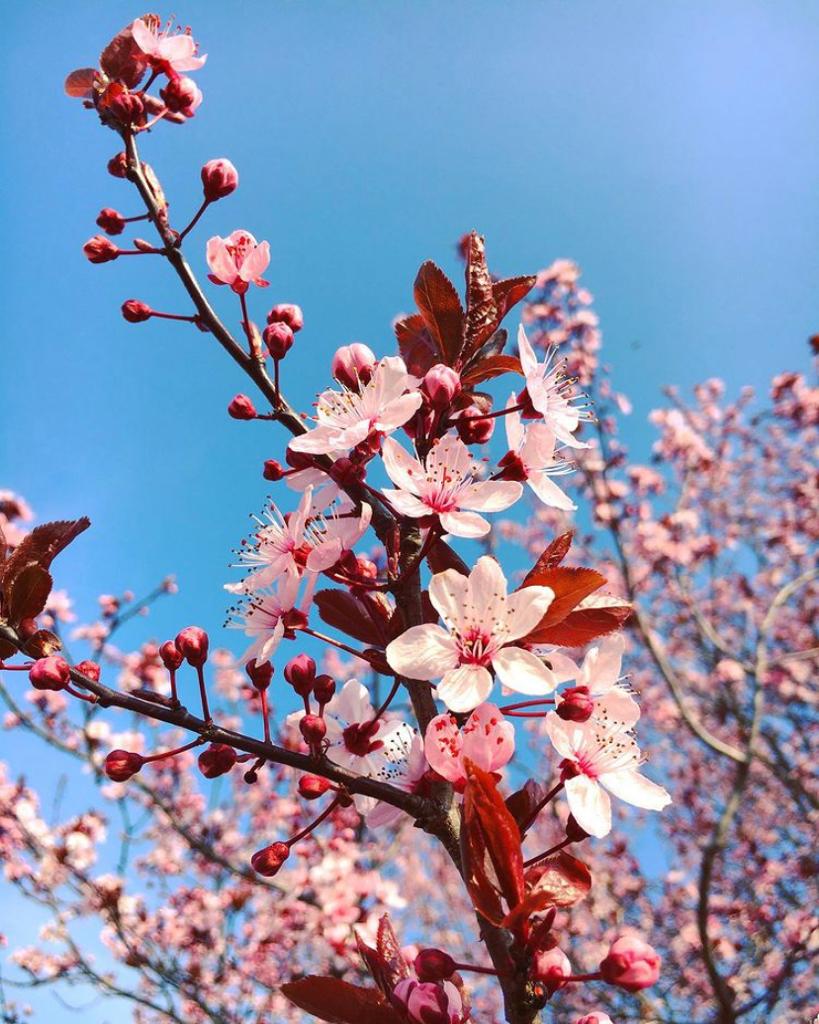 Jewish Cemetery Weißensee
We watched the mini-series Unorthodox on Netflix and read about it. Some scenes in the series are filmed in a Jewish Cemetery in Berlin. The cemetery was on our Berlin-bucket-list for a long time and is also not far from where we live. The Weißensee Cemetery is the second-largest Jewish Cemetery in Europe. You definitely can get lost there as it is enormous. Please be aware, it is still a cemetery and not a tourist attraction. Please pay attention to the guidelines, dress respectfully, and keep your voice down.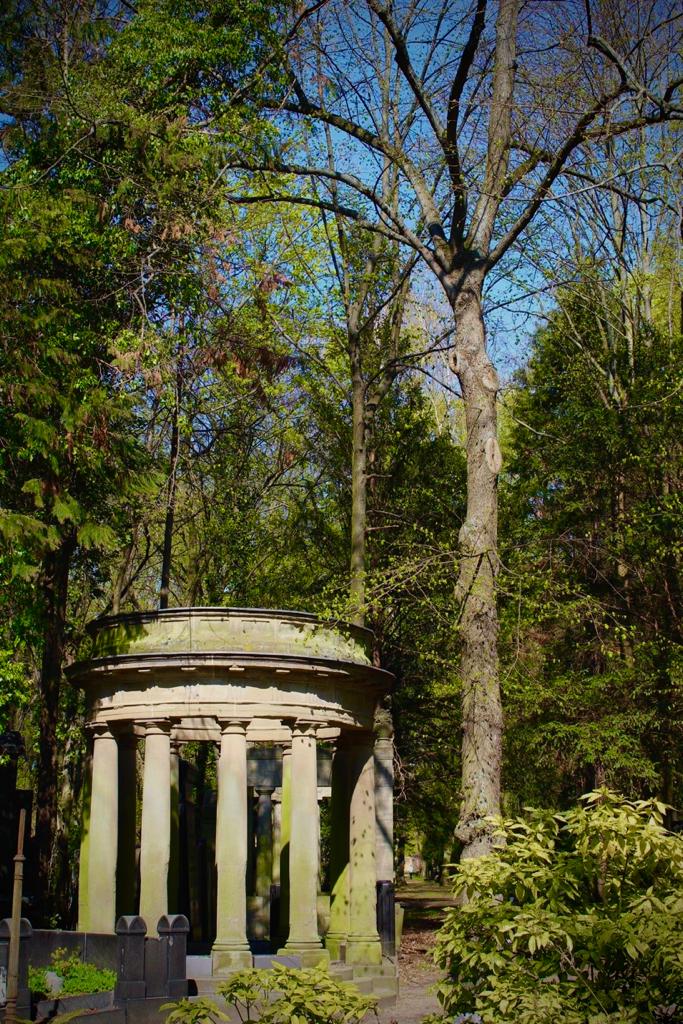 Orankesee & Obersee
Also not far from our home is Orankesee and Obersee, two lakes in the neighbourhood of Alt-Hohenschönhausen. These lakes are located in an exclusive residential district. One of the highlights there is the Haus Lemke. It is the last house designed by Ludwig Mies van der Rohe in Germany. He moved to the United States afterwards. Today you can visit exhibitions about Mies van der Rohe and modern art in the house. You can also find a beer garden, go for a swim at Strandbad Orankesee (lido) or have some drinks in the evening in summer at Wasserturm Obersee (water tower).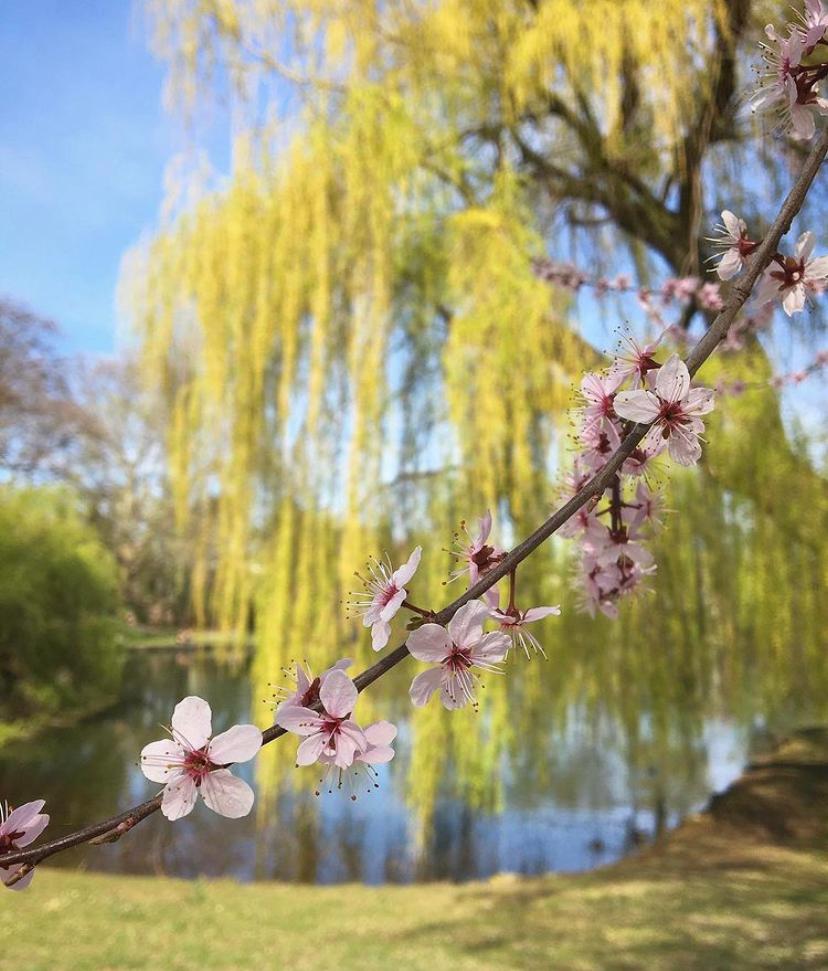 We also visited typical tourist spots, like Museumsinsel, Brandenburg Gate and Gendarmenmarkt. All these places were totally empty, and we could see it from a different view and without the crowds.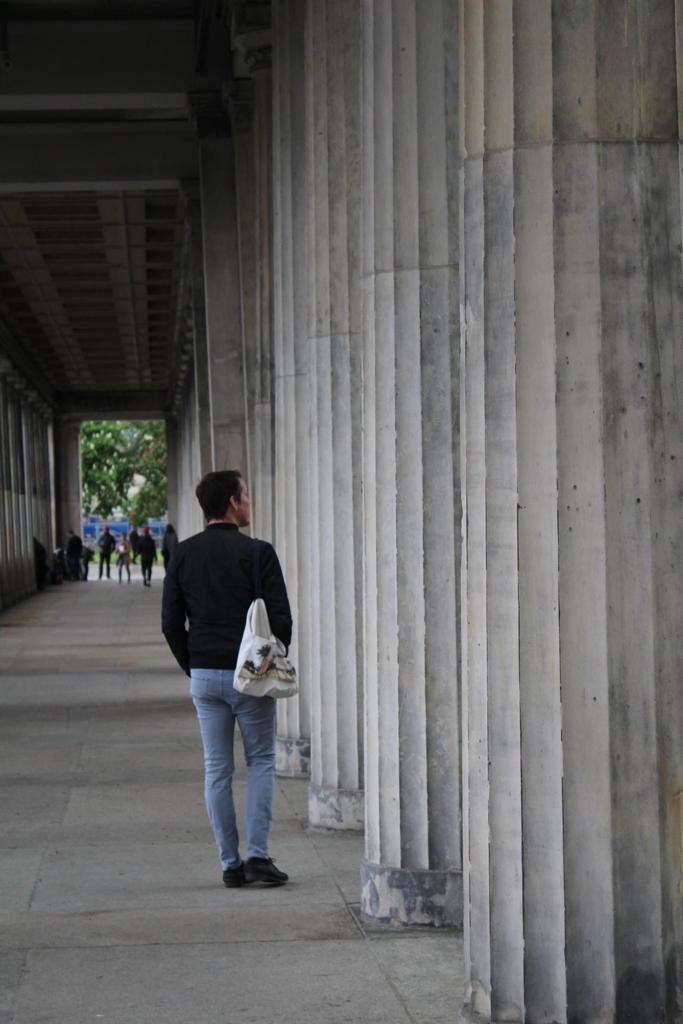 May
May was the first month when things started to change and open up a bit again. Our original plan to travel around England and Scotland at the beginning of May and later to fly to Oslo to enjoy a Eurovision Weekend with our friends got cancelled, and we had to think what we can do instead. May was also the first time this year we left Berlin and went to the German Federal State of Brandenburg.
Hike around Müggelsee and Neu-Venedig
Our first trip in May was a hike around Müggelsee. It is the largest lake by area in Berlin and located in the district of Treptow-Köpenick.
We took the S-Bahn to Friedrichshagen, walked along pretty Bölschestraße and through Spreetunnel to the other side of Müggelsee. Then our way led us through quiet forests, greenfields (Müggelspreewiesen), always along the lake or the river Müggelspree.
When we arrived at a place called Hessenwinkel, we crossed two bridges and followed the direction to Neu-Venedig (New-Venice). Neu-Venedig is truly a hidden gem. Maybe you know why they call it "New Venice" after you have walked over several bridges and seen how the Müggelspree branches into canals. We were amazed by all the large, private houses and boats there. Our 16km hike ended there, where we took the S-Bahn back from Wilhelmshagen to Berlin.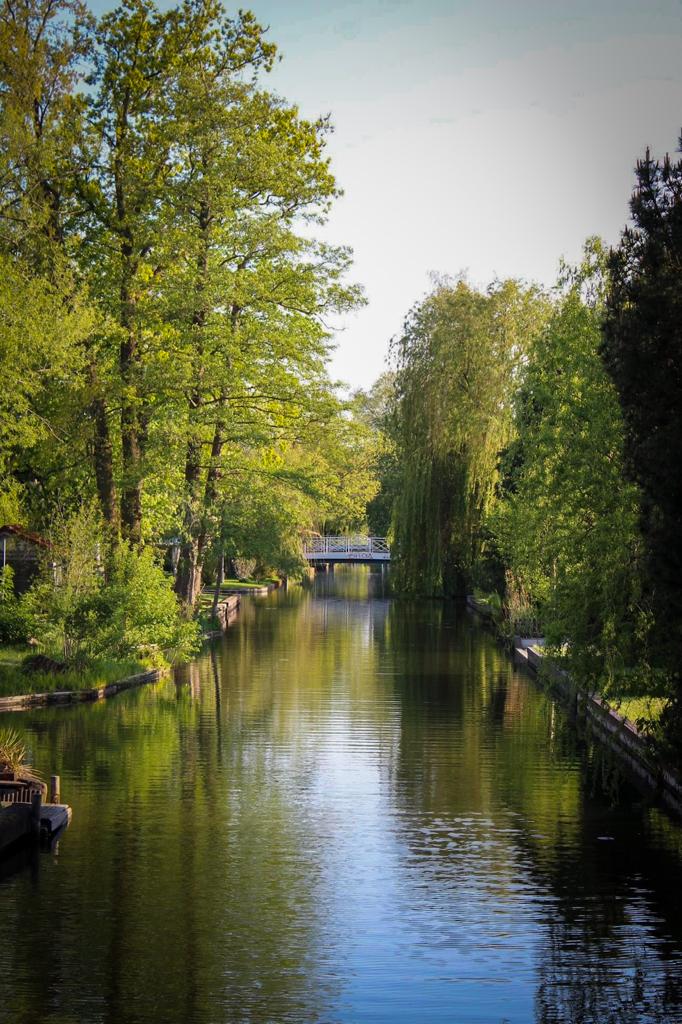 Monet in Potsdam
A weekend later we were lucky to get tickets for a Monet exhibition in Museum Barberini in Potsdam. It was our first time in a museum during Corona. We had to buy tickets beforehand, got two hours for the exhibition and of course, always had to wear a mask. But it was worth it.
We have been there for several art exhibitions, e.g. Picasso or Van Gogh, and were always amazed. This one might have been the best exhibition of Museum Barberini so far and, it was just perfect admiring Monet's paintings during this time of the year. You could just look at his waterlilies and forget the rest of the world for a second. Of course, we couldn't resist to have a stroll around the Dutch Quarter (Holländisches Viertel) afterwards and have a coffee.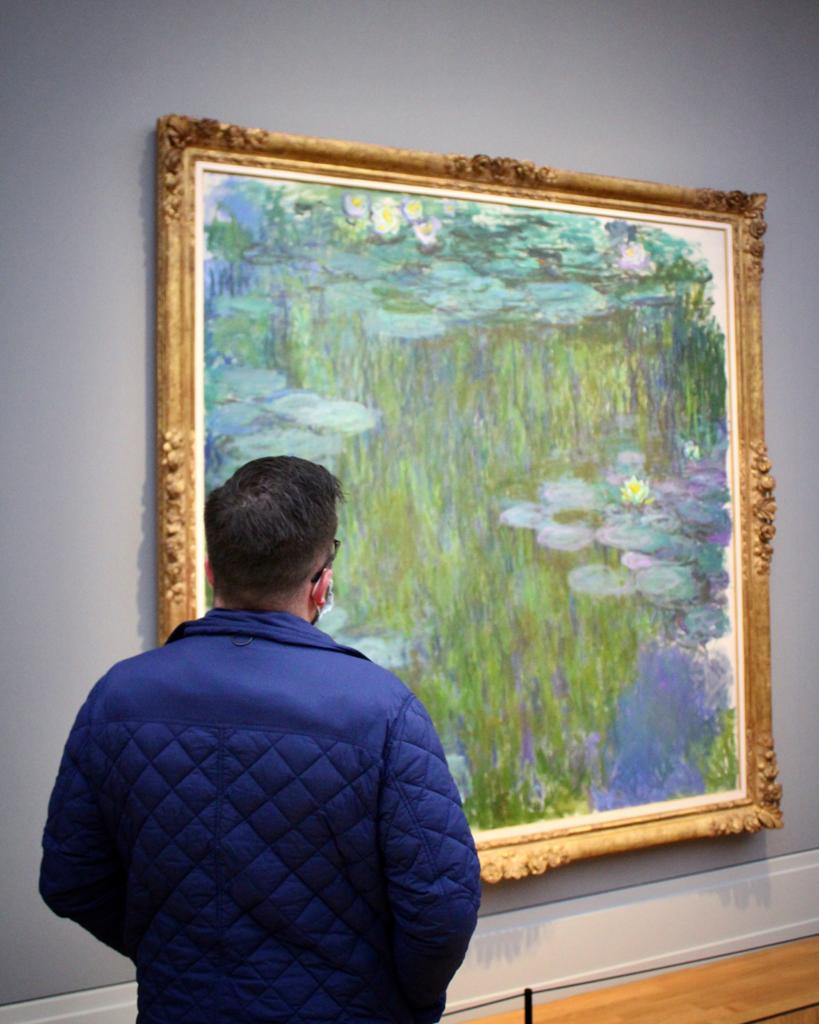 Day Trip to Schloss Rheinsberg
Ascension Day is always a bank holiday in Germany, so we used this opportunity for a day trip to Brandenburg. Or to be more precise, to Rheinsberg. Schloss Rheinsberg was on our bucket list for a while, and finally, we visited this place on a warm day in spring.
Rheinsberg is a small town in the municipality in the Ostprignitz-Ruppin district in Brandenburg, just 75km north-west of Berlin. The most famous sight is, for several reasons, the magnificent Rheinsberg Palace. To visit this palace was the reason why we travelled there. Rheinsberg is a cute, little town with old-charming houses in the centre, delicious local cuisine, a fine lake, and the impressive palace, of course.
TIP: Read more about the history of Schloss Rheinsberg and other great day trips from Berlin by public transport.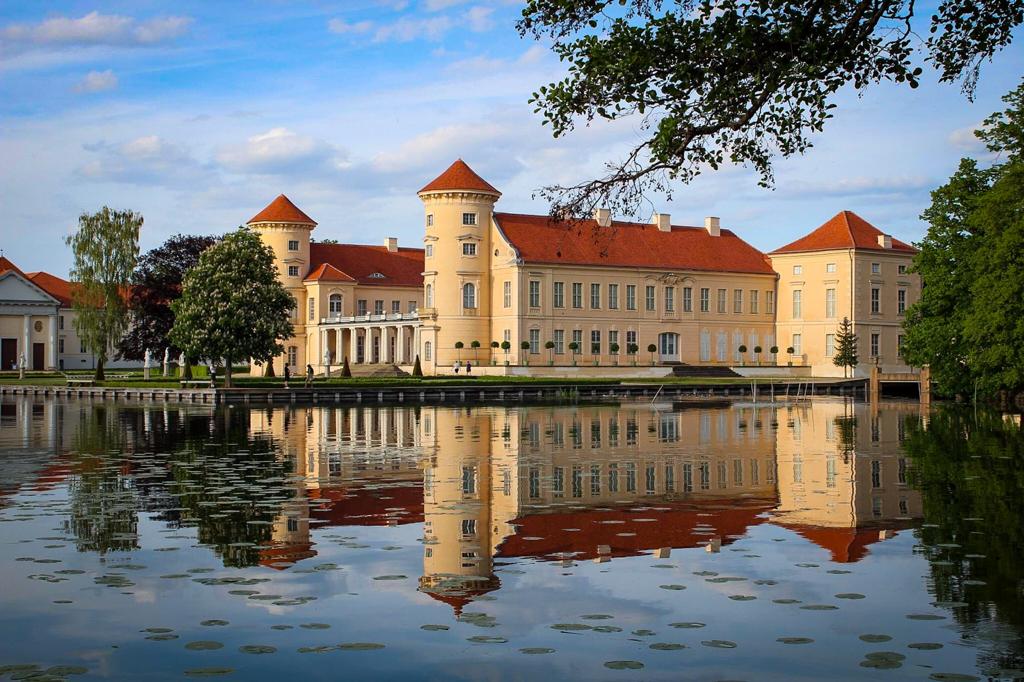 June
We started biking to work to avoid the crowds in public transport. We get to see much more of Berlin and from a different view too. Places we usually don't go by, suddenly becomes a daily highlight when we now pass it with the bike. We didn't only cycle to work. We also biked around Berlin and organized a day trip.
Bike Trip to Babelsberg
One day in June we took our bikes and went by S-Bahn to Wannsee. It was the start of our tour to Babelsberg. First, we went to Liebermann-Villa and Haus der Wannsee Konferenz.
TIP: Read our post with three different bike route from Berlin
Our next stop was Schloss Glienecke. We biked along Havel, saw Pfaueninsel and the Heilandskirche (church of the Redeemer) from the shore. When we caught sight of Glienecker Brücke we knew our next stop would be very close. Glienecker Brücke is also known as the bridge of spies. It got famous in the Cold War for exchanging spies between Potsdam and Berlin. You still can see the two different colours of the bridge which showed the border of West and East Germany.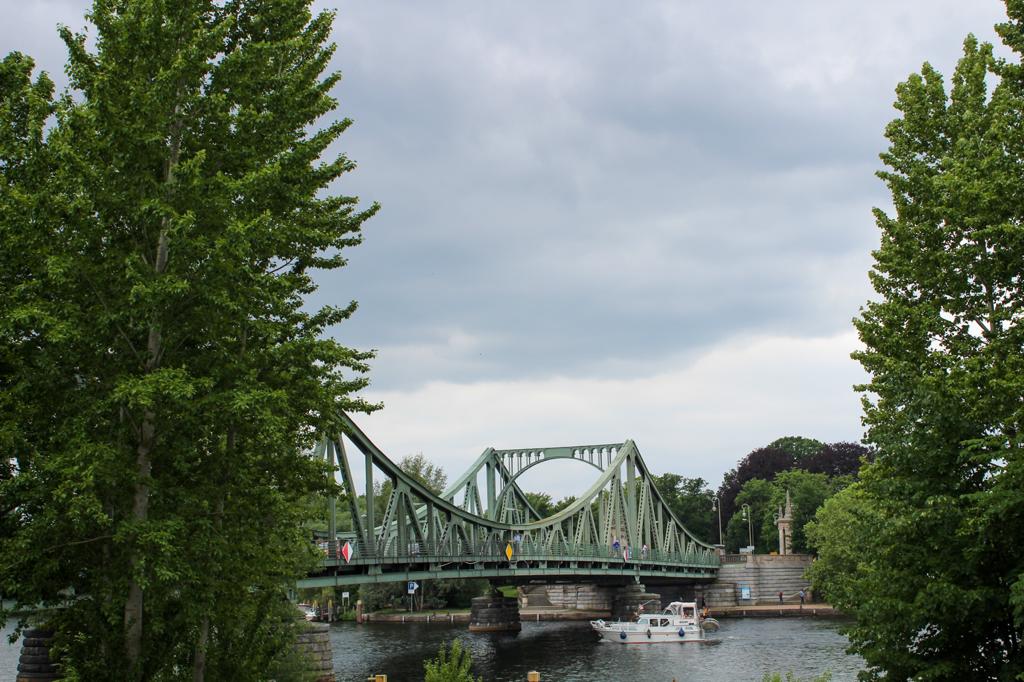 Just around the corner, you can find Schloss Glienecke (Glienecke Palace) and its Park. It is a historical palace located on the peninsula of Berlin-Wannsee and was designed by Karl Friedrich Schinkel around 1825 for Prince Carl of Prussia. Just a short bike ride from here you'll be in Babelsberg, which belongs to Potsdam in Brandenburg.
For over 50 years it was the summer residence of Prince William, later German Emperor William I and King of Prussia and his wife, Augusta of the House of Saxe-Weimar-Eisenach, German Empress and Queen of Prussia.
We were amazed by the beauty of this palace and the size of the park. After the renovations there, we plan to go back to Schloss Babelsberg for a visit. Another highlight in the Schlosspark Babelsberg is the Flatowturm (Flatow Tower) which is 46m high. After exploring the beautiful park we biked to Babelsberg to end our bike to tour and enjoy a cold beer in a beer garden, and afterwards, we went back to Berlin.
TIP: Read our post about the best beer gardens in Berlin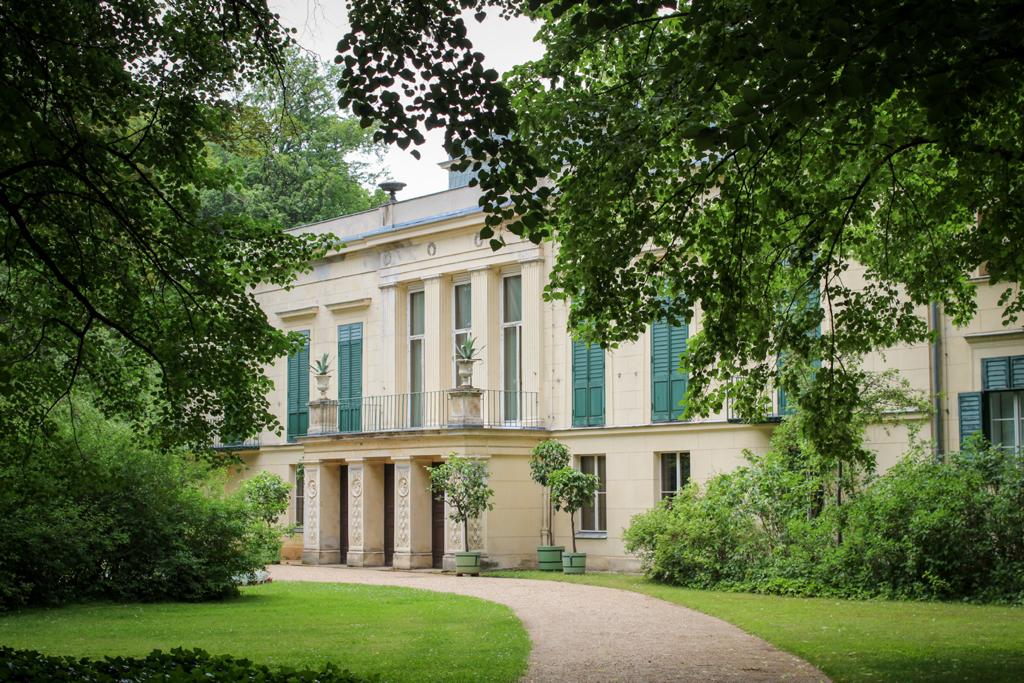 Berlin Airport Tempelhof
Another highlight during the Corona-summer was a visit of the former Berlin airport Tempelhof. This airport has a long and meaningful history in Germany. You can visit the grounds (Tempelhofer Feld) for free. It is popular to go there for a picnic, to bike or a walk.
To go into the airport-building, you need to book a guided tour. Our tour was the first for our guide for a very long time. Of course, the group size was small, and we always wore masks and kept the distance to the other persons. During the tour, you get lots of insights about the history and the architecture. There is an impressive terminal hall. Some parts of the building were used in Hunger Games: Mockingjay for the location of District 2. It is worth a visit to join a tour at Tempelhof Airport.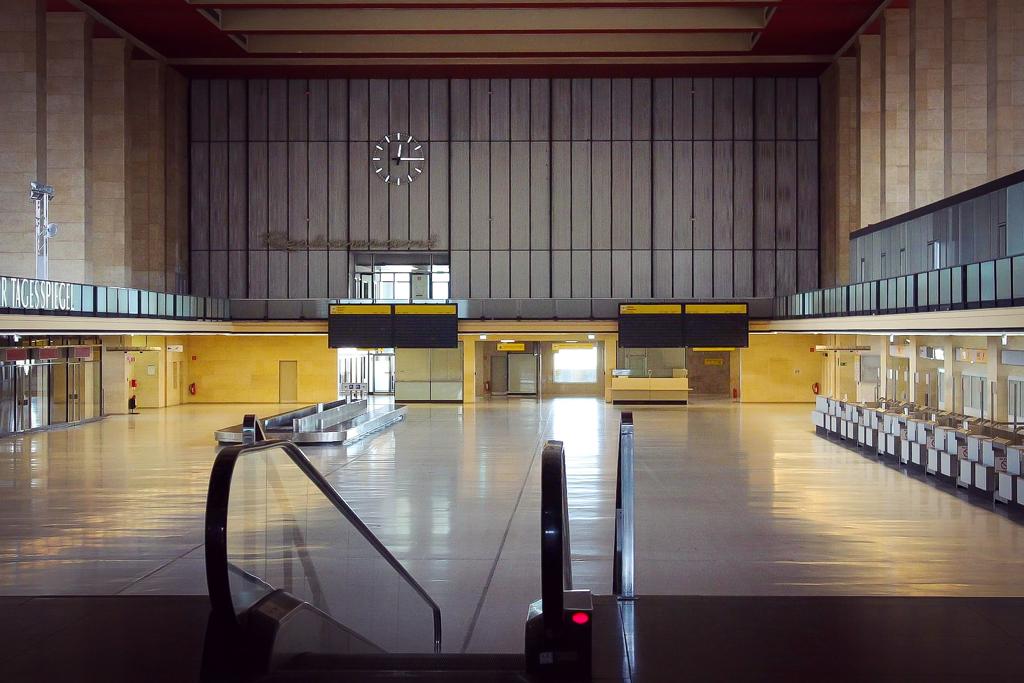 Beach holiday on Rügen Island
For the end of June, we had planned another trip to Oslo, for Oslo Pride. Of course, it got cancelled, but this time we hadn't yet booked the flight tickets. Our holiday and days off from work were approved and we couldn't cancel these. Soon we realized that we wouldn't travel far away from Germany this year.
We always wanted to got to Ostsee (Baltic Sea), so we checked prices, public transport, dates and activities and decided to go to Rügen Island, Germany's largest island, for four days.
With long sandy beaches, historic resort towns, dramatic cliffs in a national park and a cute castle, Rügen Island truly has everything you need for a great seaside holiday. Combine all this with fresh seafood, amazing sunsets and great options for hiking and biking. Then you have it all: Culture, nature and some of the best beaches in Germany. Rügen Island is located just off the coast outside the town of Stralsund, in the German Federal State of Mecklenburg-Vorpommern (Mecklenburg West-Pomerania). The largest of the German islands, with a population of 77.000 people, is one of the most popular summer holiday destinations in Germany.
TIP: Read more about Rügen Island and great tips for culture, nature and beaches there.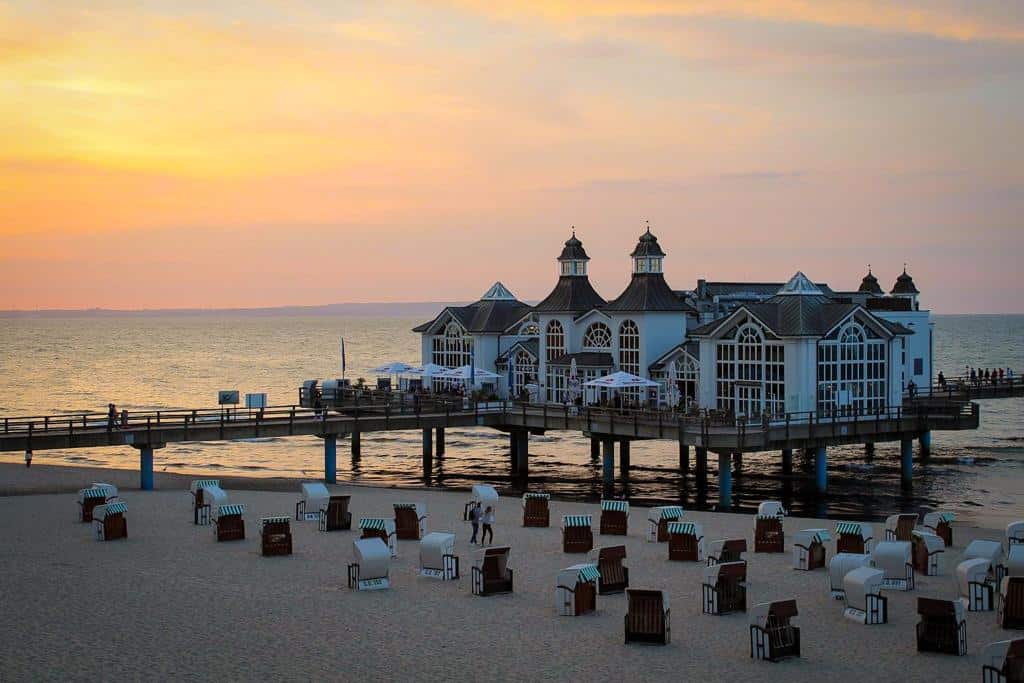 July
Summer in Berlin
Besides a quick family trip to Bavaria for Matthias, we enjoyed Berlin's summer to the fullest. We went out for walks and bike rides, had drinks in beer gardens and BBQ in the park. Usually, Berlin Pride is in July. It was cancelled, of course. But at least you could see the rainbow flags on several spots in town.
The summer was warm, and in lots of cafes, bars, restaurants you could sit outside. Open-air cinemas got super popular again and booked out often. We visited new places in the city by bike as well. Despite Corona restrictions, people got very creative and used the summertime to make the most of it.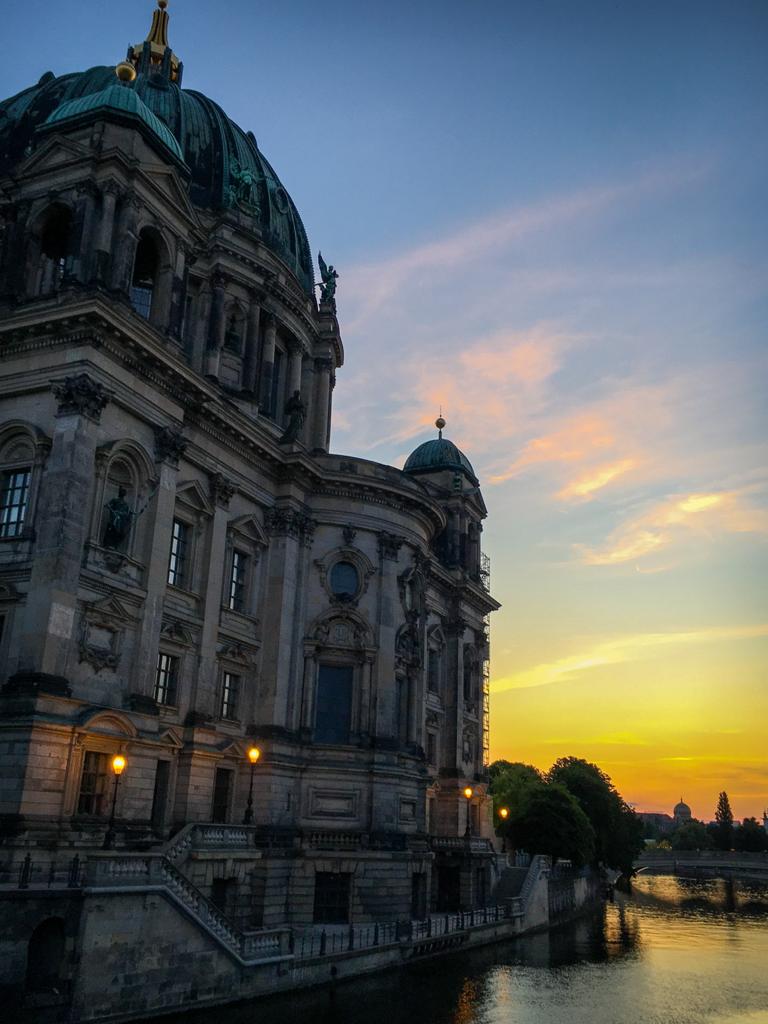 August
Visit in Ingolstadt
In August we went together to Bavaria because Matthias's sister got married (yes, it was allowed and they followed hygienic rules 🙂 ). We could manage to go on a bike ride along the river Danube (Donau) to Ingolstadt and watch sights we have not seen before. Mostly when we are in Ingolstadt, it is just very quick, maybe for a coffee or a walk. But this day we had the whole day for ourselves.
We visited the Old Anatomy of Ingolstadt. It was once part of the medical faculty of the University of Ingolstadt. Today it is part of the German Historical Medicine Museum. The botanical garden has lots of medicinal plants and is free of charge to visit. Other sights were the Kreuztor (Cross Gate), a former city gate, the Minster of Ingolstadt and of course we could not leave the city without having a fresh beer. Ingolstadt is well known for the purity order (Reinheitsgebot) for beer, where it was adopted in 1516. It's been nice to visit Matthias' hometown without any stress and to take time to see new places again.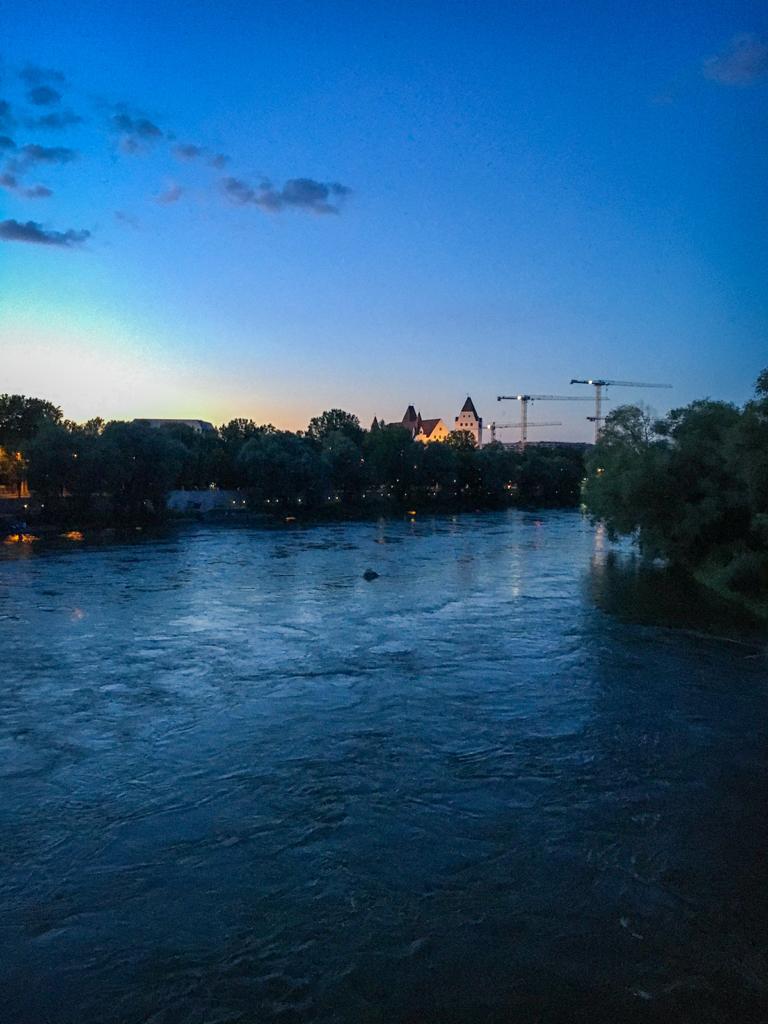 Weekend Trip to Cottbus
It was also Kent's birthday in August. Matthias organized a weekend trip to Cottbus. If you also never heard this place before, you're not alone. Cottbus is the second-largest city in the German Federal State of Brandenburg, and you reach it in 1,5h from Berlin. With a historic old town, medieval city walls, towers and gates, and an English-style park with a beautiful palace, Cottbus is a lovely place for a weekend trip from Berlin. The city is charming, lively and comfortable to visit. With more than enough attractions, Cottbus will keep you busy for a weekend.
TIP: Read or post about a weekend trip from Berlin to Cottbus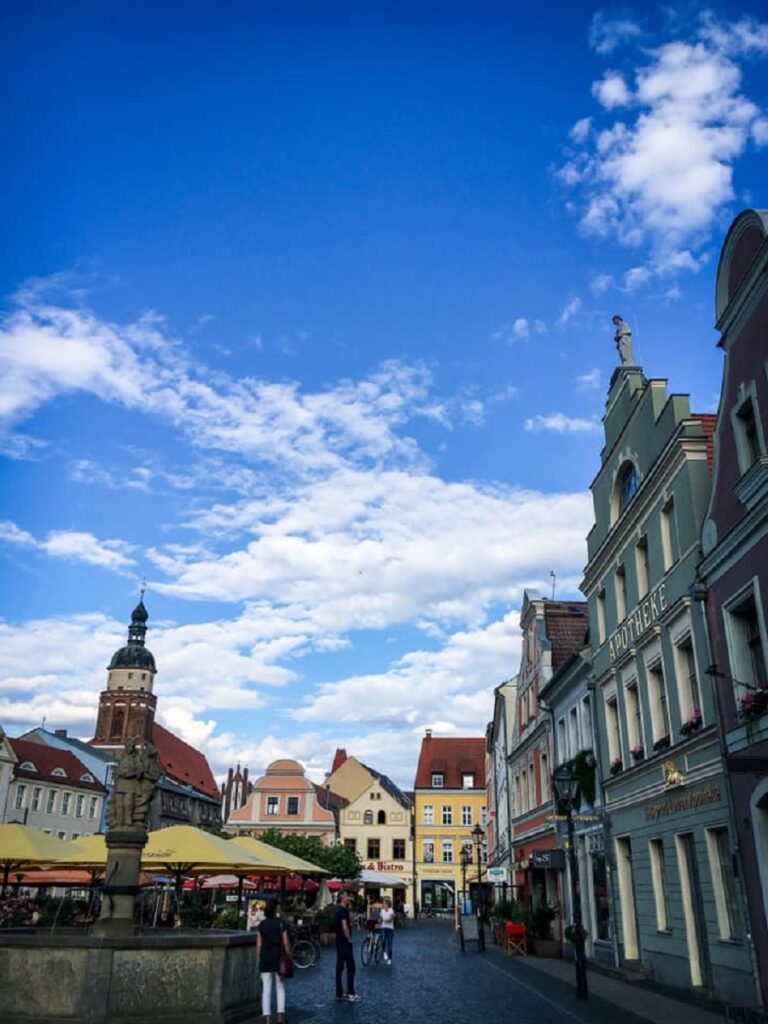 Concert at the Berliner Philharmonie
Another highlight was a visit to the Berliner Philharmonie. Daniel Barenboim and the Staatskapelle Berlin played the last three symphonies of Mozart as part of the Musikfest Berlin 2020. It's was one of the first concerts in the world-class Berliner Philharmonie after they opened up for shows with less audience. For us, they had a great concept, and we felt safe. Besides all the Corona-rules, the concert itself was breathtaking, stunning and the audience loved it. Hopefully, we'll be back there one day again for another event.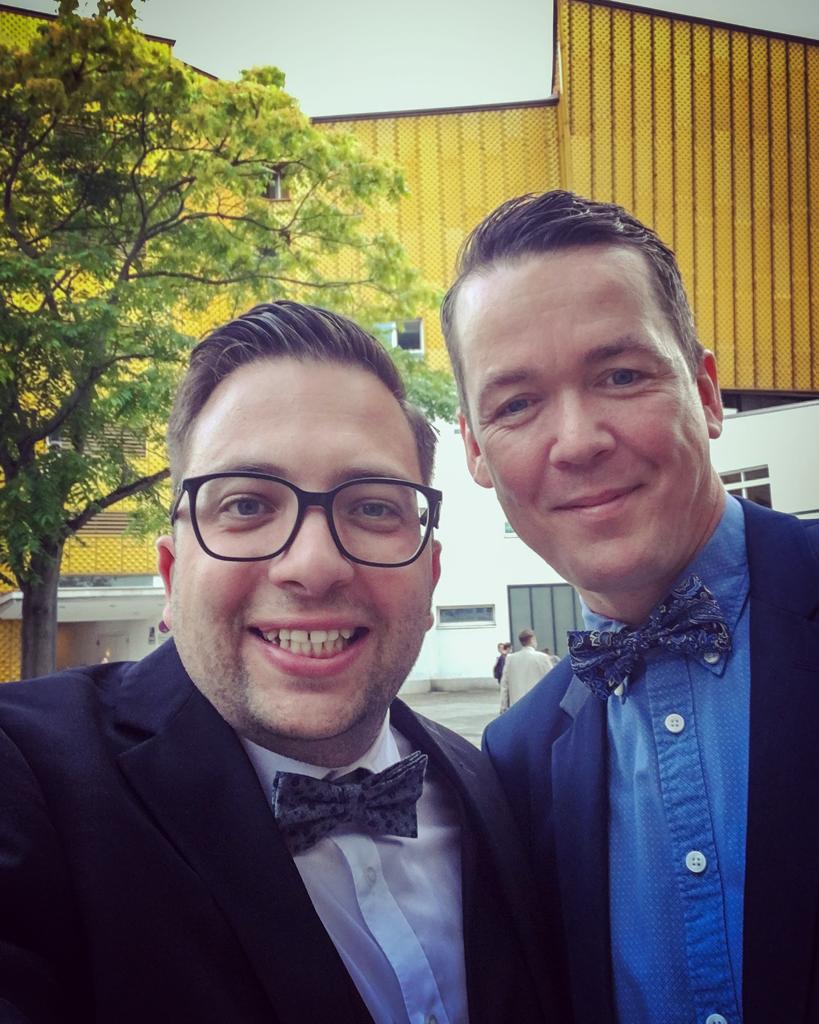 September
Bike Trip to Caputh-Ferch-Petzow
We used one weekend for another bike trip in Brandenburg since summer was over soon. This was maybe one of the last chances to enjoy it before it's getting too cold. This time we took the bikes to Potsdam train station from where we started our tour.
Our first stop led us to Caputh. After a nice bike ride along Templiner Straße through forests and next to Templiner See we arrived in this cute village called Caputh. Just after you enter the village, you'll see a sign for Albert Einstein's Summer House. We just had a quick glimpse but didn't go in. We more wanted to continue for our main attraction: Schloss Caputh.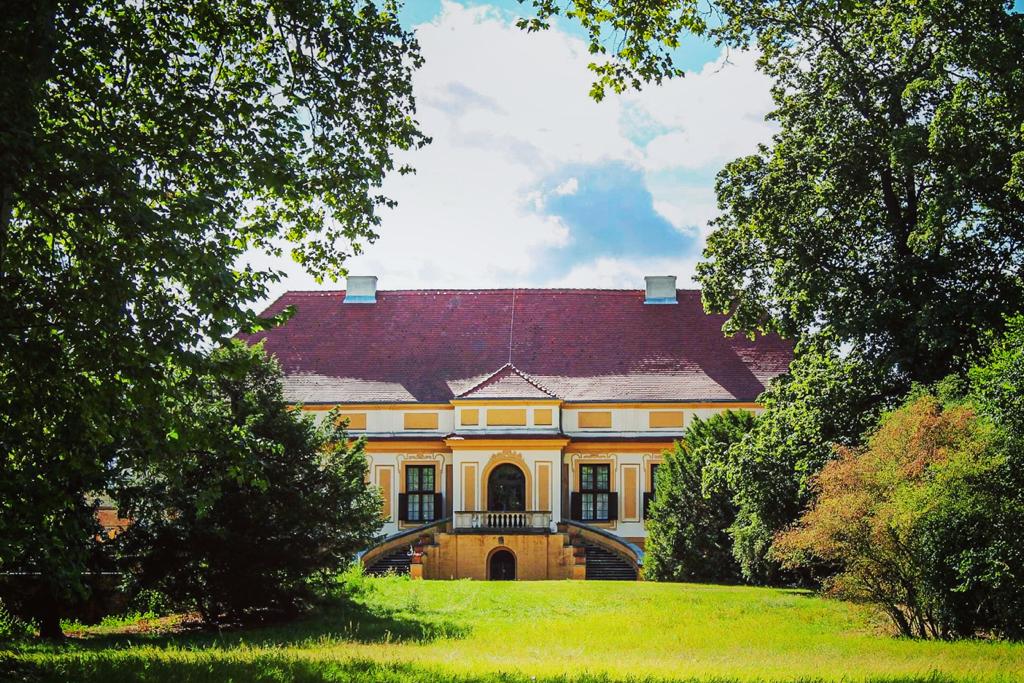 After some minutes from Einsteinhaus, we arrived at the palace. On the way, we passed beautiful houses with their nicely decorated gardens and a church in the centre of Caputh. Schloss Caputh is located in a charming park and directly next to the lake Schwielowsee. It was built in 1662 by Philip de Chiese. In 1671 Frederick William gave the palace to his second wife Dorothea of Schleswig-Holstein-Sonderburg-Glücksburg.
Unfortunately, the government of GDR used this complex as an educational institution after WWII from 1947. In 1995 the foundation Stiftung Preußische Schlösser und Gärten Berlin-Brandenburg took it over, renovated it and since 1998 it's open for public.
We recommend going inside. It might not be the largest or grandest palace you have seen so far, but it has a long history and several great rooms and halls, e.g. the Great Hall and the Fliesensaal (Tile Hall) with around 7500 Delftware Tiles. And the view of the park and the lake makes it even more lovely.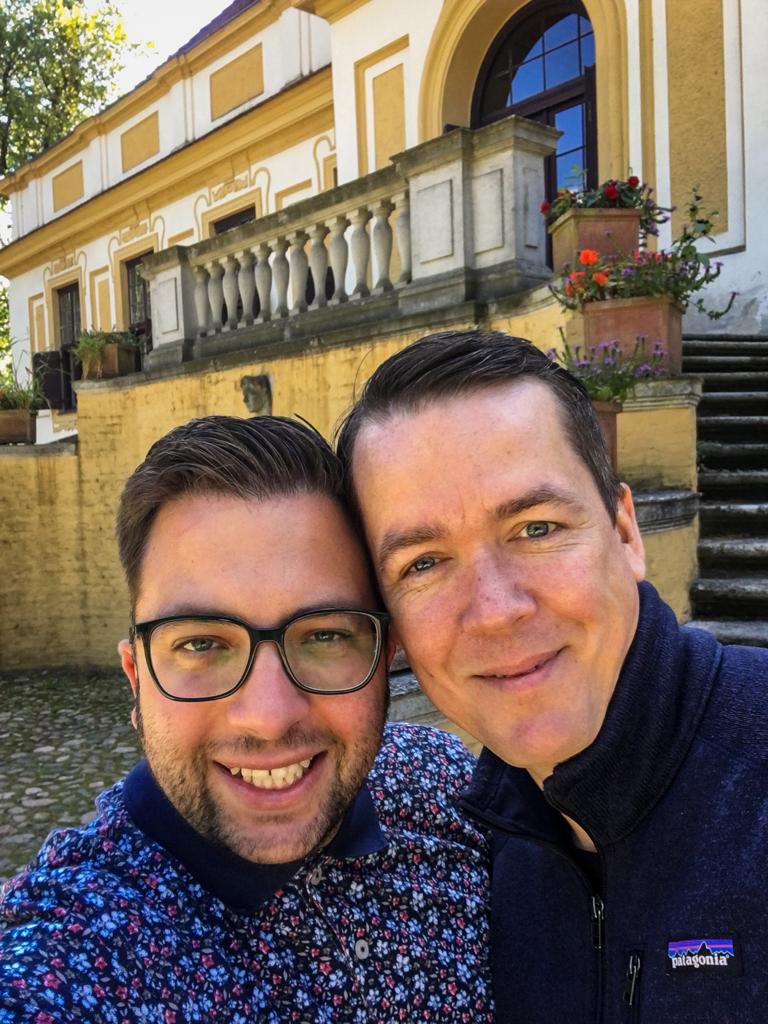 After exploring and marvelling the palace and the park, we continued our tour to the next village: Ferch. It is known for attracting painters 130 years ago. It's a very idyllic place with cute houses and a half-timbered church called Fischerkirche, built in the 17th century.
Our highlight of Ferch was though the Japanese Bonsaigarden (Japanischer Bonsaigarten). During our ride through Ferch, we passed this bonsai garden. First, we didn't want to enter, but then we decided to go in though and didn't regret it. It's not huge, but simply beautiful. It's like to enter another world! There is a Japanese inspired garden including a tea house, a small pool with koi fish, and lots of bonsais, of course, which you can buy. It is a place to relax and leave your thoughts from reality. After leaving this Japanese oasis, we continued our trip to Petzow.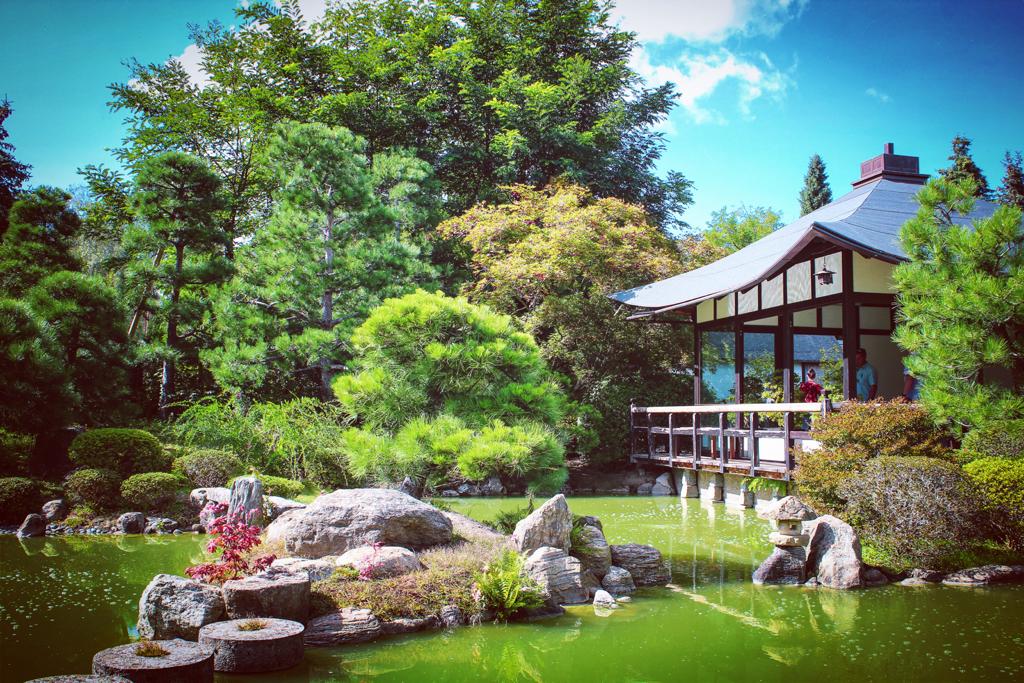 In Petzow we went up the church tower of Dorfkirche Petzow, designed by Schinkel, and had a great view over Glindower Lake. On the opposite side, you can find Schloss Petzow, built-in Tudor Style. You actually can't visit this palace because it's in use for private apartments. But you can stroll through the lovely park and enjoy the view of the lake and the residence. From here we headed back to Potsdam via Geltow, along lake Petzinsee and lake Templiner See.
When we arrived in Potsdam, we passed the Potsdamer Moschee (mosque) which is actually not a mosque, but a steam engine building. It was inspired by Turkish mosques, and the engine was in use for the fountains in Park Sanssouci. Unfortunately, we couldn't enter the building due to renovation. But just looking at this beautiful "mosque" made us excited to go back one day to oriental countries again. From Potsdam train station we took the train back to Berlin.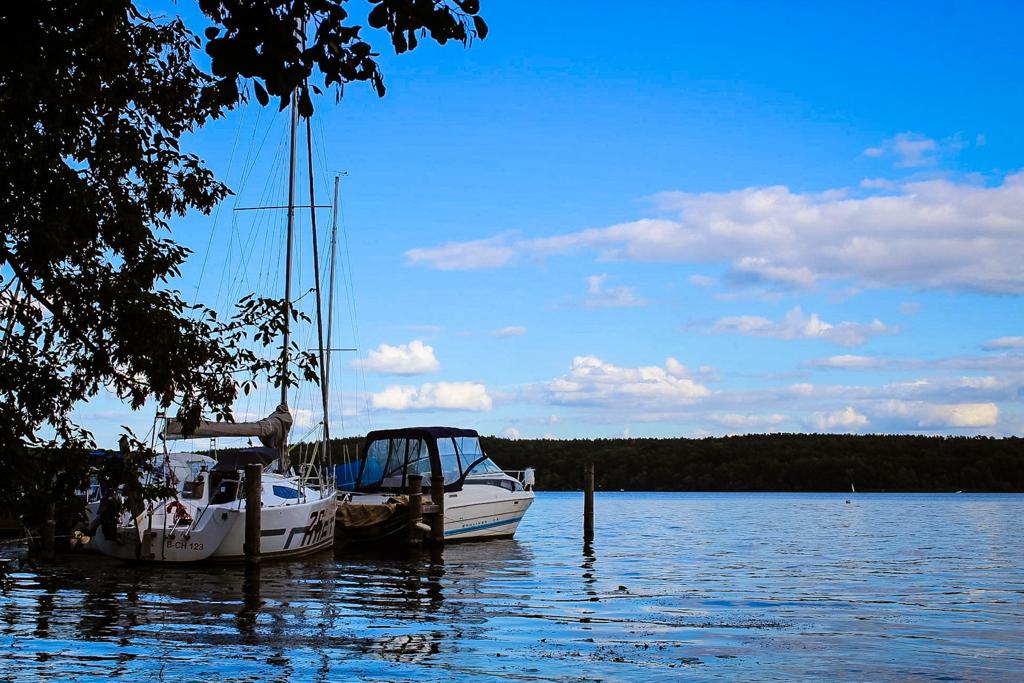 Festival of Lights 2020
Another highlight of 2020 was the annual Festival of Lights. It always takes place in September/October and illuminates famous landmarks and monuments, e.g. Brandenburg Gate, Berlin Cathedral, Opera, Bodemuseum and the TV tower. Our favourite illumination/projection this year was at Charlottenburg Palace.
It is a free event. You can find the illuminated buildings, monuments and landmarks online. Usually, they start the illumination from 7 pm till midnight. It's always popular and can get very crowded. But it is a perfect opportunity to see Berlin's highlights in a "different light".
Destination the World
And of course, the launch of our travel blog Destination the World was a big highlight in September. We have worked a long time on it, and finally, it is there. It's still not perfect yet, but we try our best to keep you informed and inspired about our travels even in Corona times.
October
Visit in Ingolstadt
In October, we went back to Ingolstadt, Bavaria for the birthday of Matthias and his twin sister, where it was a small birthday celebration with family and friends.
We had time going to Ingolstadt to visit a church where we didn't go inside yet: Asam Church or, Maria de Victoria. It is a late Baroque church. The brothers Cosmas Damian and Egid Quirin Asam decorated and painted the interior. The large Rococo ceiling fresco is optical changing while you wander around in the church. It depends on where you stand and look up how the painting looks then. This church is definitely a jewel of Ingolstadt and worth a visit.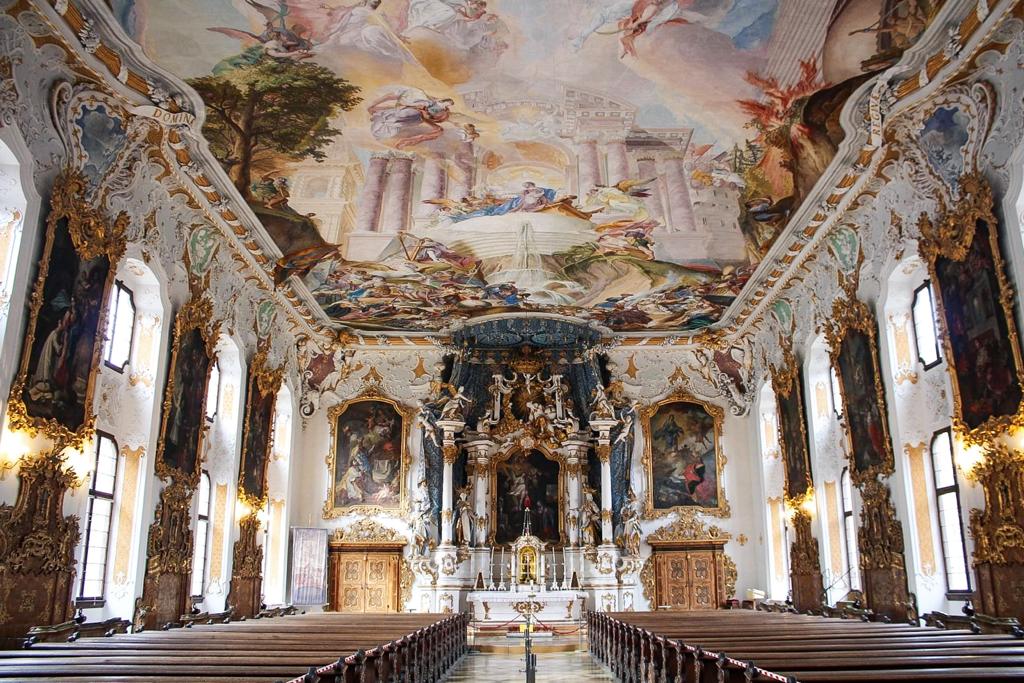 Holiday in Weimar
At the end of October we planned to travel to Quedlinburg and Wernigerode in the Harz Mountains, but due to a hotel ban and the Corona situation we were not allowed to stay in hotels in the German Federal State of Saxony-Anhalt. Not all States had this rule though. We were thinking about what we could do instead and where to travel.
Finally, we decided to visit Weimar in Thuringia (Thüringen). Old and modern, grand and classical are just some of the words that can describe Weimar. Located in the heart of Germany, this German diamond has surprisingly much to offer, both historically and culturally. Weimar, with its close connections to Goethe, Schiller, Bauhaus, and the Weimar Republic, it is one of the highlights in Germany. We have been there, and we have selected some of the best things to do in Weimar. This city might be a great place where to go next year.
TIP: Read our post about the 8 best things to do in Weimar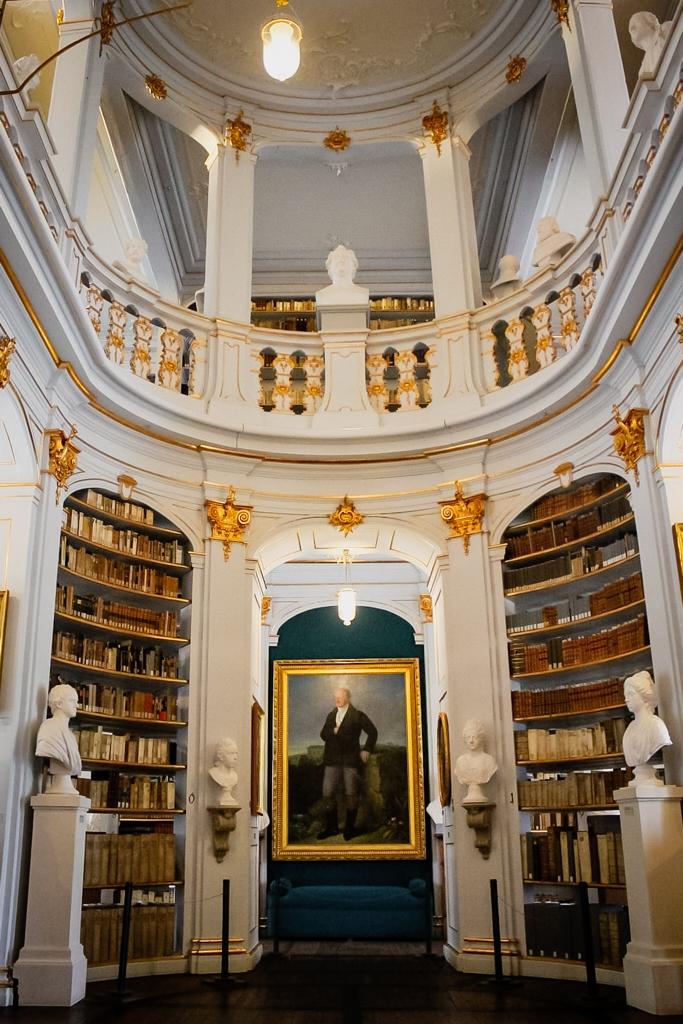 Our last dinner
At the end of October the German Government decided to do another lockdown, but first a lighter version. It meant that all restaurants, cinemas, theatres, museums, etc. had to close again. We used this last chance to enjoy a lovely dinner together in our favourite French restaurant in Prenzlauer Berg, Berlin. This evening was our last dinner out in a real restaurant this year, so it was so worth to enjoy delicious french food and wine together one last time. Where to go next year? For sure in our favourite restaurant.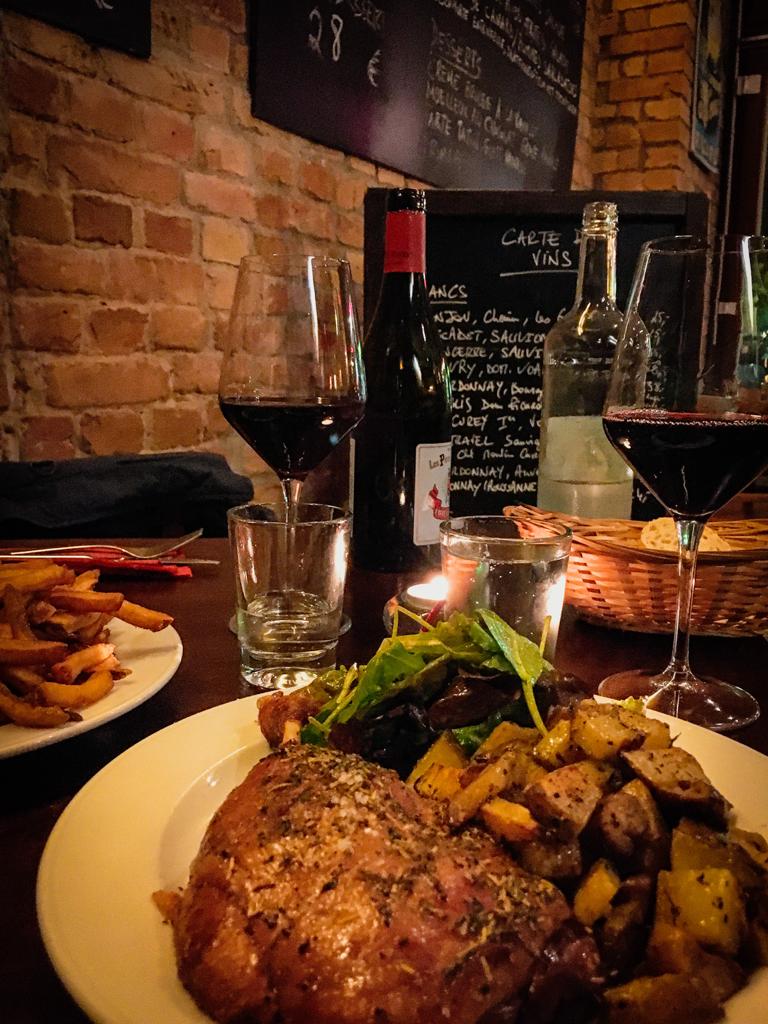 November
The second lockdown
We had this situation before this year but now with a difference: it started to get colder, outdoor activities got limited, and restaurants, bars and cafes were already closed. So we actually couldn´t visit any cultural sights, unfortunately. We started to prepare for Christmas, went shopping for gifts and clothes and had our first Glühwein (for takeaway). And we had beautiful autumn skies on our way back home from work.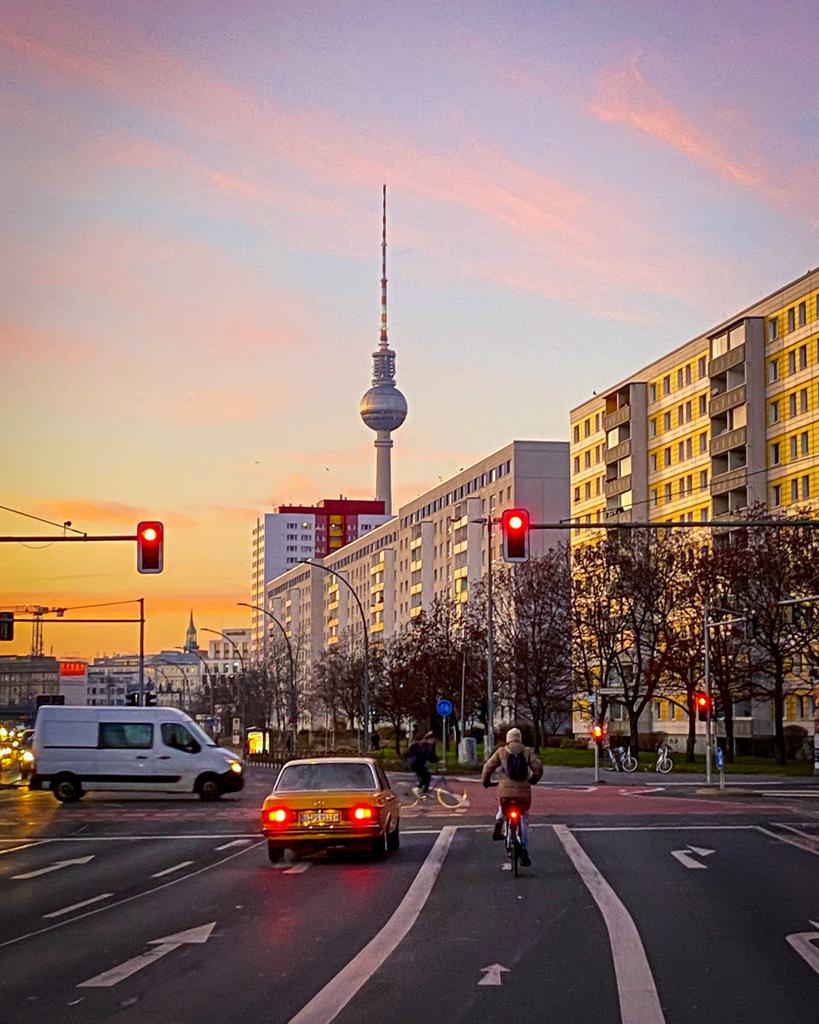 December
Christmas at home in Berlin
December didn't look much better or different. We decorated our home for Christmas, bought wine and meat for the holidays, and enjoyed lots of Glühwein at home, as all the Christmas markets were closed.
We planned and worked our Christmas blog post where got in touch with other bloggers and Instagrammers. It was a super impressive and great experience to learn more about other cultures and traditions for Christmas.
TIP: Read the post Christmas around the world where lots of great people participated
Just before Christmas, the Government decided another lockdown, so all shops had to close except supermarkets, pharmacies, the post etc.
We had a wonderful Christmas. We visited a mass on Christmas Eve in Berlin Cathedral (Berliner Dom), enjoyed wonderfully and lots of food and wine and called our friends and family. It was very relaxed to sleep long, go for walks and watch some series and movies. On New Year's Eve, we will be home too, prepare a delicious dinner and celebrate into 2021 together.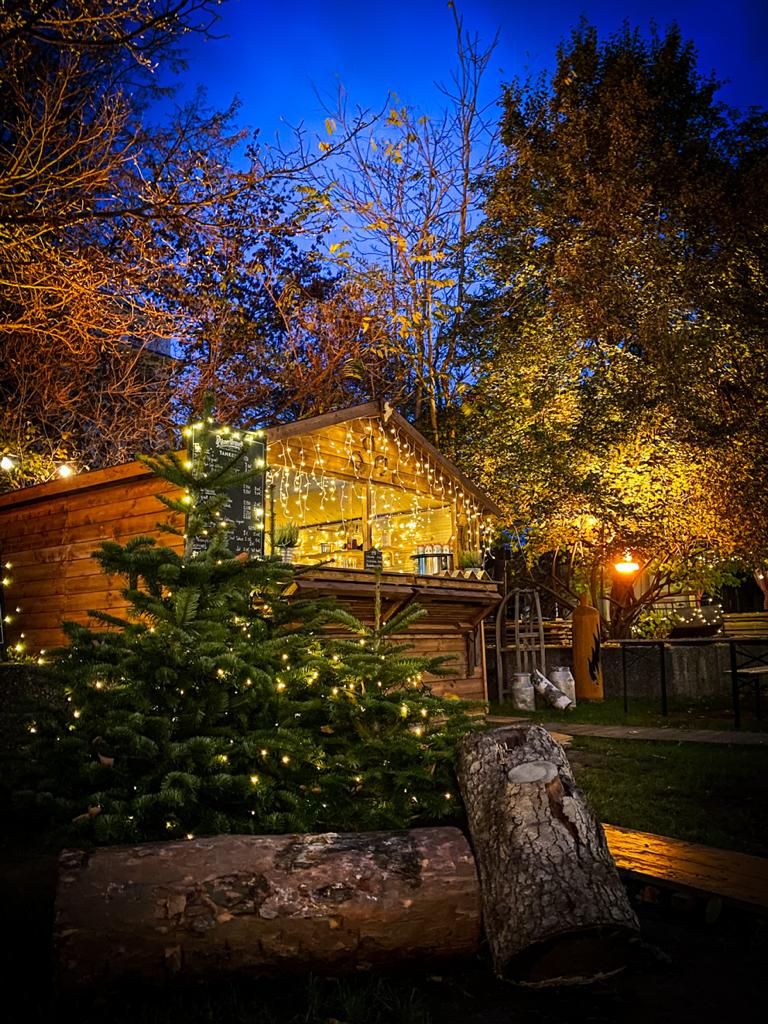 This year was different for all of us and changed a lot. But we can say now we made the most out of it. Usually, we prefer to travel abroad on each holiday we have. But this year it wasn't possible for us, so instead, we explored more places in Germany and around Berlin. We always wanted to go to Rügen Island, and now finally we've visited it.
You don't always have to travel far away. There is still so much to explore. It is the little things we learnt to appreciate more this year and turn possibilities into the best ways.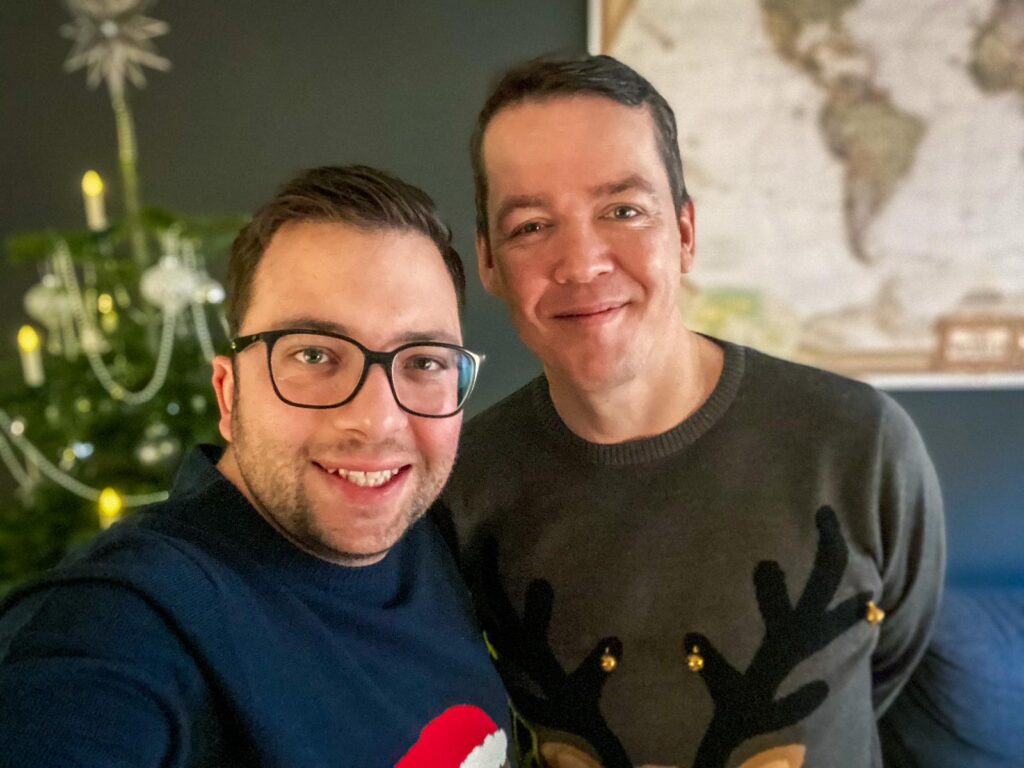 Where to go next year?
We hope we can continue inspiring you next year, too. Our bucket list for Berlin and around is still growing. We hope to realize some of our ideas next year. Our big wish is to travel to Norway to visit friends in Oslo and hopefully to explore Lofoten Islands. We will see how this will go, but we are very positive and optimistic about it.
Even it sometimes looks dark, you can still make the best out of it. And we did it this year already. It only can get better 🙂
All the best for you and Happy New Year
Matthias & Kent